Serifos, 15 - 17 September
Check the screenings and events and book your tickets
AEGEAN SHORTS A
"Don't lie to me you are human"
THURSDAY, 27 JULY • 23.00 • STARFISH CINEMA • Q&A WITH THE FILMMAKERS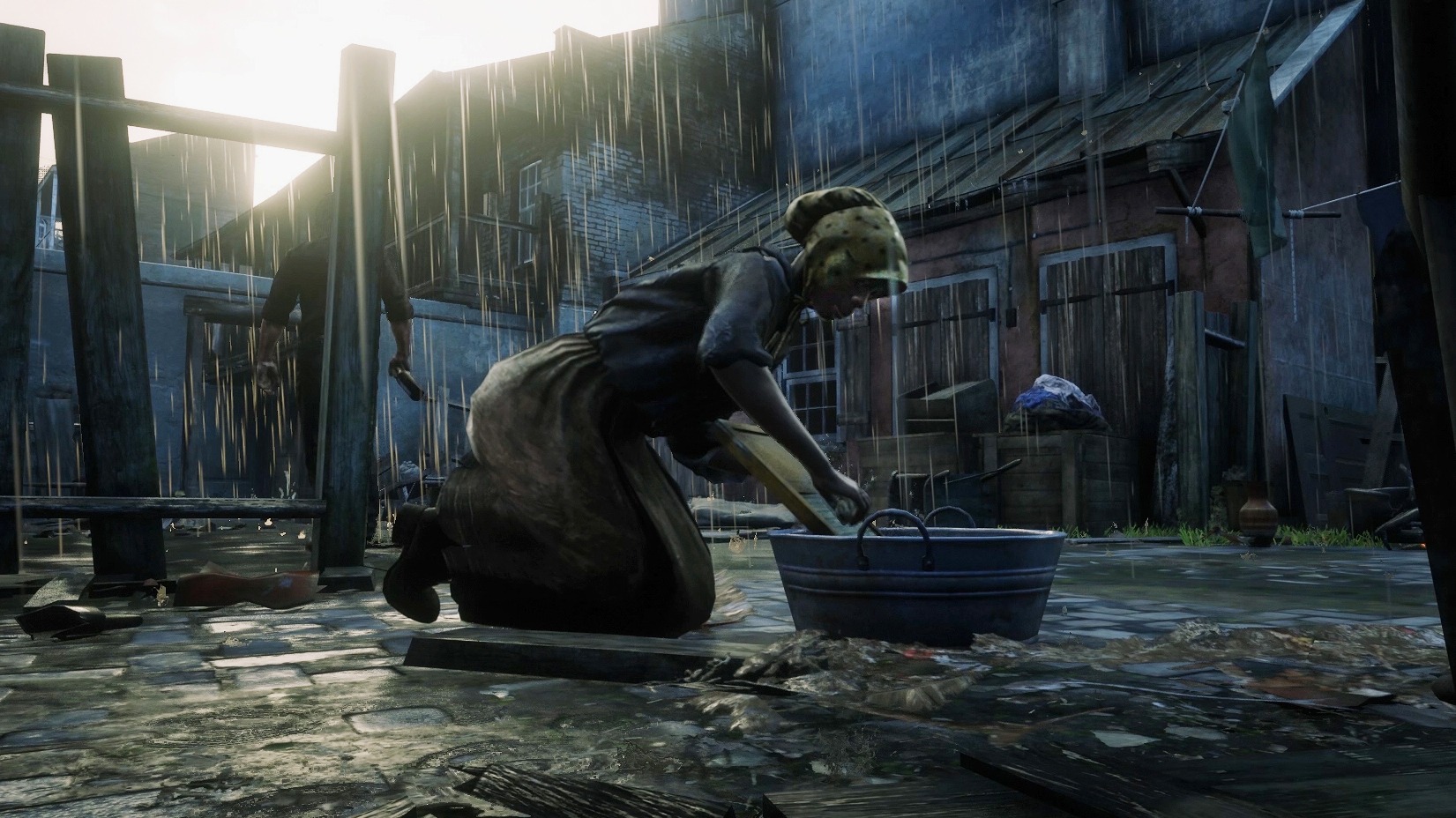 Documentary • 20' • Austria • 2022
Director: Total Refusal  
Language: English
Subtitles: None 
Hardly Working sheds light on the characters that normally remain in the background of video games: NPCs. These are non-player characters that populate the digital world as extras to create the appearance of normality. A laundress, a stable boy, a street sweeper and a carpenter are observed with ethnographic precision. They are Sisyphus machines, whose labour routines while activity patterns as well as bugs and malfunctions paint a vivid analogy for work under capitalism.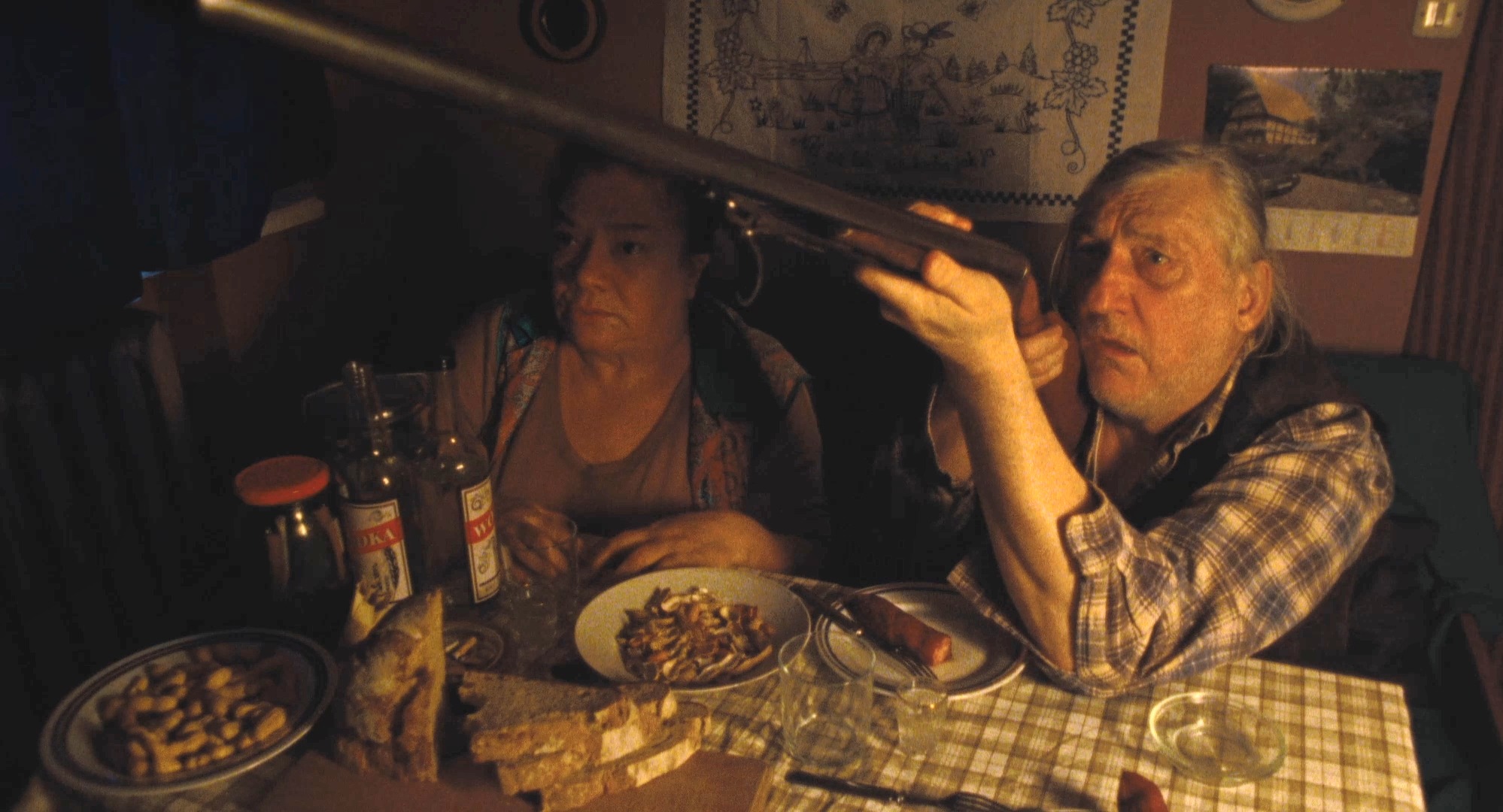 Drama • 22' • Poland • 2019
Director: Jan Bujnowski
Language: Polish
Subtitles: English
In the 1990s, approximately 95% of Poles identified themselves as believers. At the same time, unemployment rates reached record values. In times of crisis, when people sought spirituality, seemingly impossible events were possible.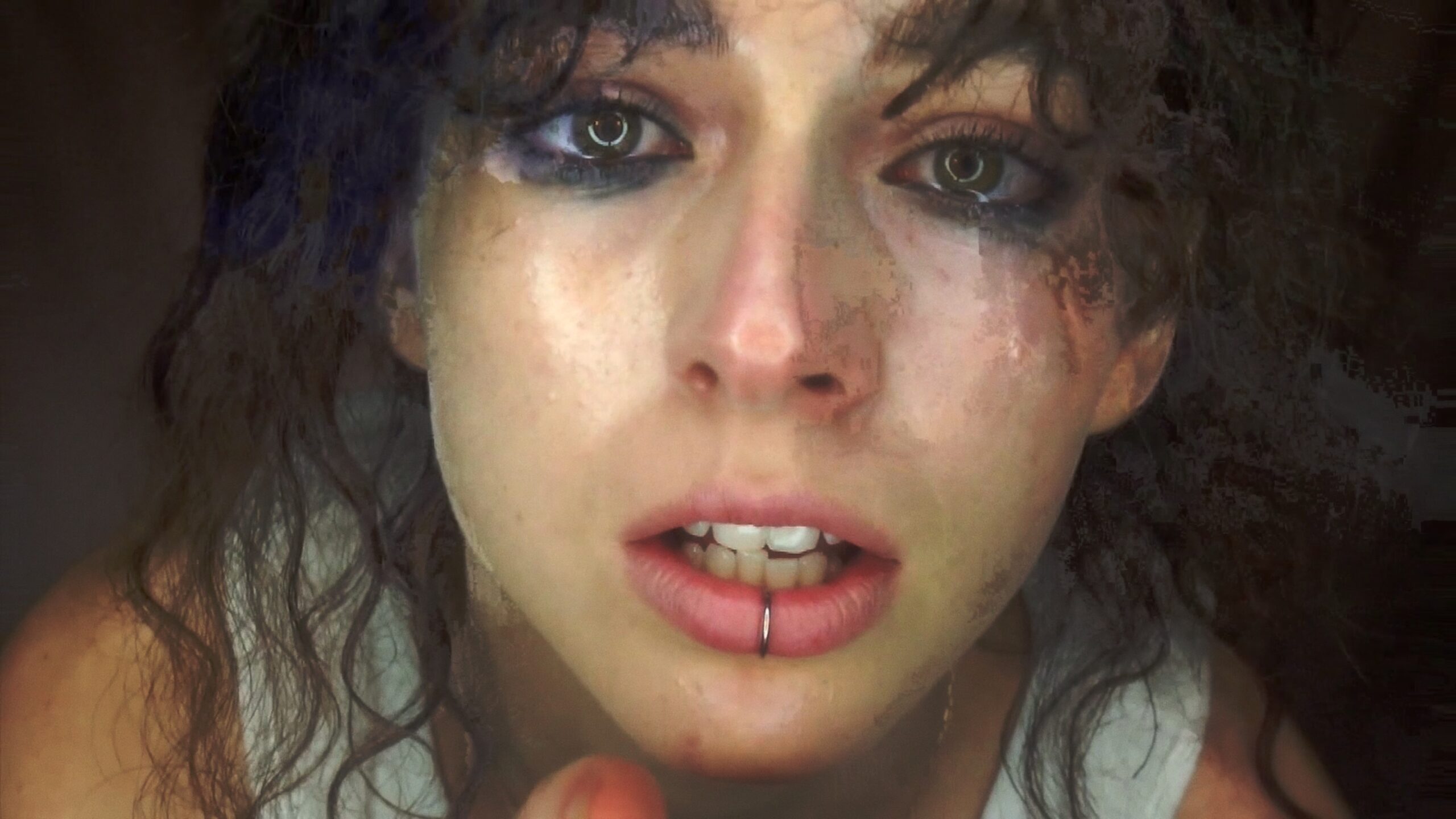 Thriller • 21' • Chile, Argentina • 2023
Director: Valeria Hofmann 
Language: Spanish
Subtitles: English
Amidst a Chilean social outbreak, a stranger infiltrates Sabina's mysterious home. Sabina, a gamer, exposes real-life stalking tied to her testimonial video about in-game harassment. The stranger's intrusion blurs real and virtual realms, triggering chaos. The battle for justice and autonomy intensifies, merging the game with reality's violent and threatening streets. As boundaries fade, a haunting question arises: Does the pursuit of fun remain amidst this chaotic mergence?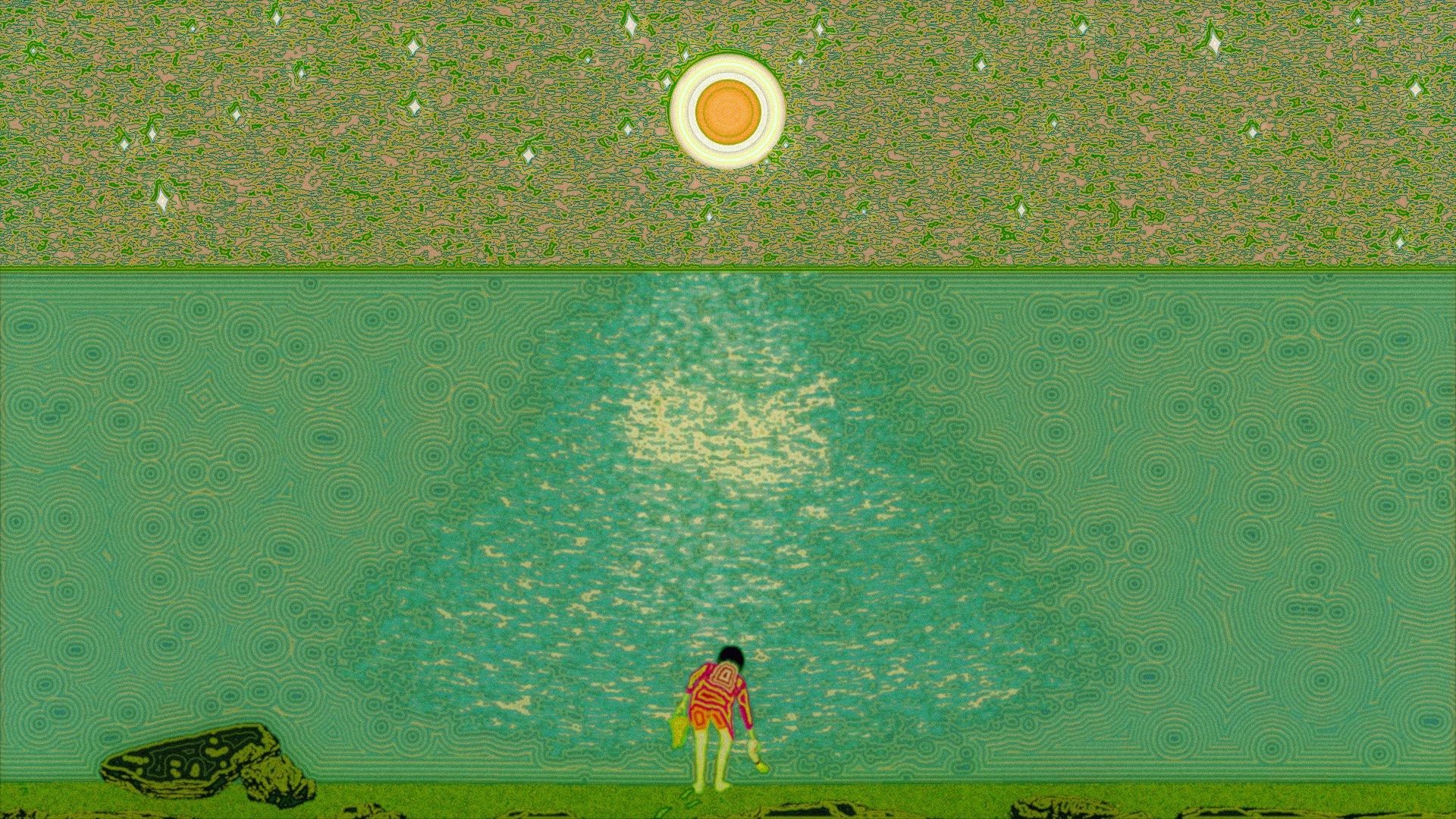 Well Wishes My Love, Your Love
Animation • 9' • Malaysia, Sweden • 2022
Director: Gabriel Gabriel Garble
Language: No Dialogue
Subtitles: No Dialogue
Newly orphaned and freshly wounded from an immense loss, a boy lends his friend a prosthetic arm for the day. The friend would then expose the prosthetic limb to a mélange of textures and materials, documenting the process. As the moon inches closer and closer towards the sun, the boy sees something unusual reflected on the water's surface… What will become of the limb and of the video recordings?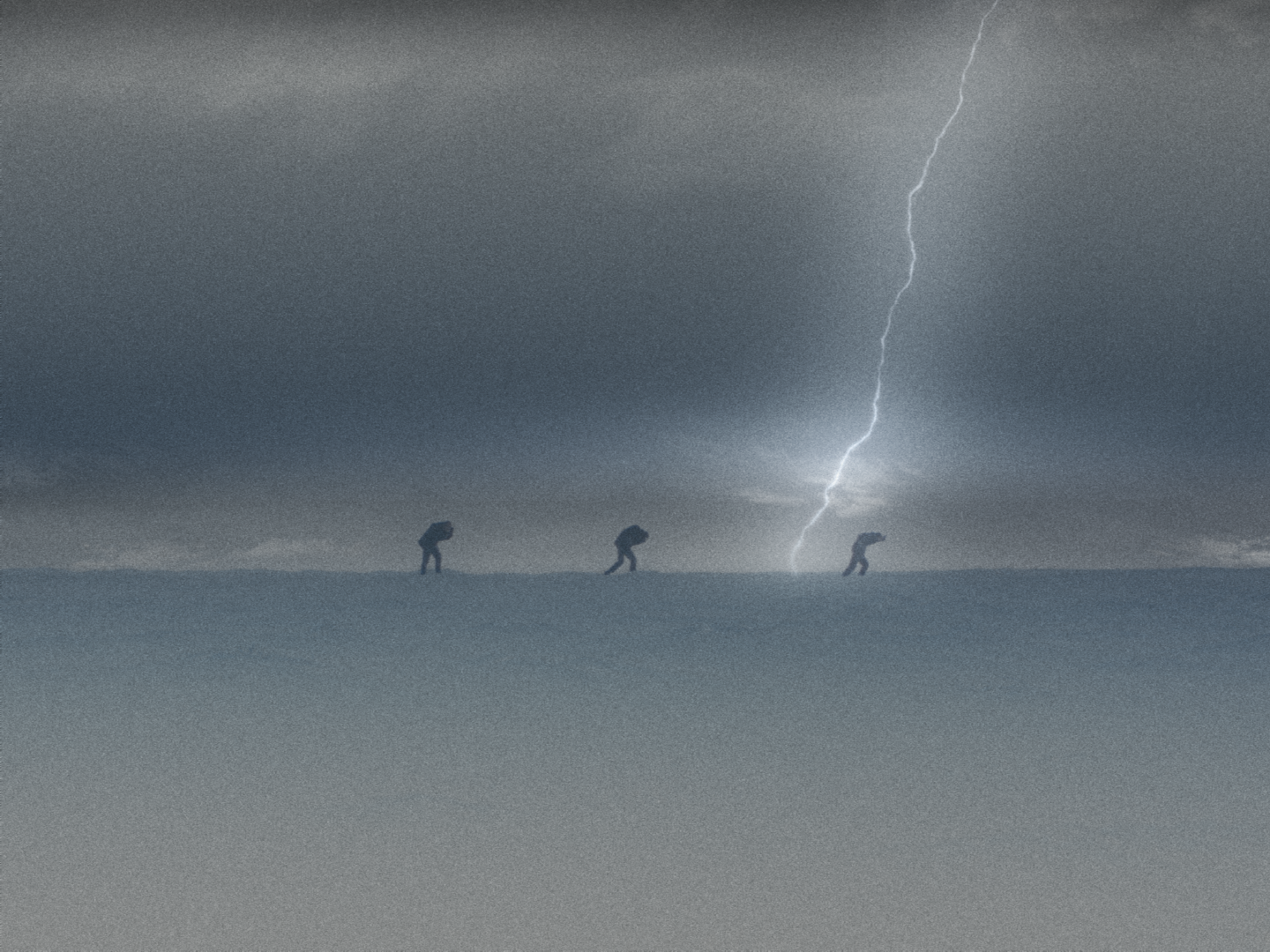 Fiction • 20' • Belgium • 2022
Director: Pol De Plecker
Language: No Dialogue
Subtitles: No Dialogue
Three men, surrounded by sleeping passengers, wake up on a stationary train. When it leaves them behind in a desolate area, a journey through a graphic snowy landscape commences.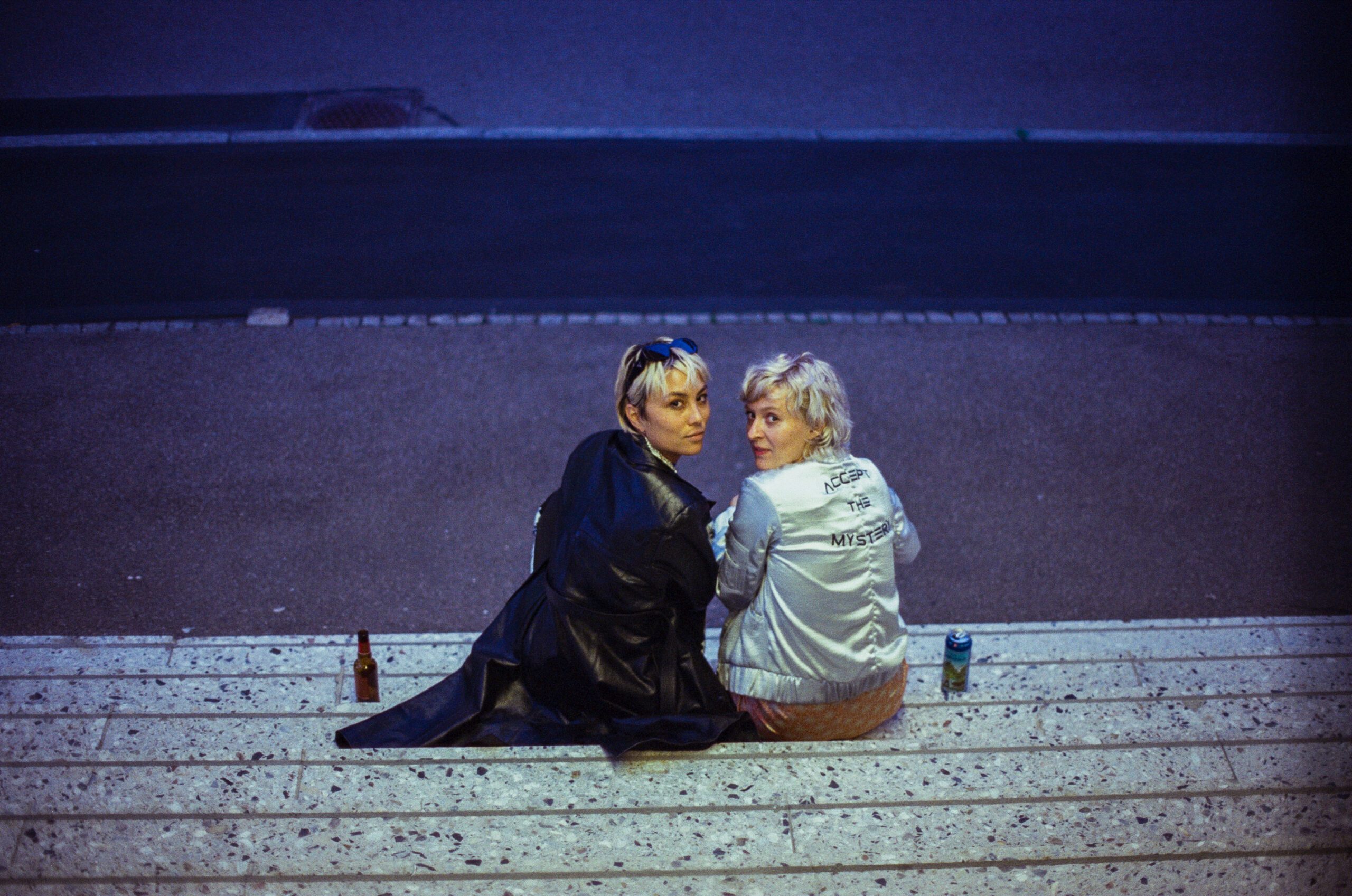 Comedy • 20' • Switzerland • 2022
Director: Kim Allamand
Language: Swiss German, German
Subtitles: English
On a warm late summer night, the lives of city dwellers intertwine. Playful glances meet in a library. Two men discuss the quest for love during a workout. A couple shares a passionate kiss, but an unexpected bite brings doubts. As one man finds his perfect match, a phone call disrupts their harmony, leaving him unsettled. A couple are thoroughly examined in an awkward therapy session. Hopeful but naive, they wander into the unknown. 
"Heart Fruit" explores the complexities of relationships, desire, and the pursuit of connection.
AEGEAN SHORTS B
"Life, a thin line"
FRIDAY, 28 JULY • 21.00 • STARFISH CINEMA • Q&A WITH THE FILMMAKERS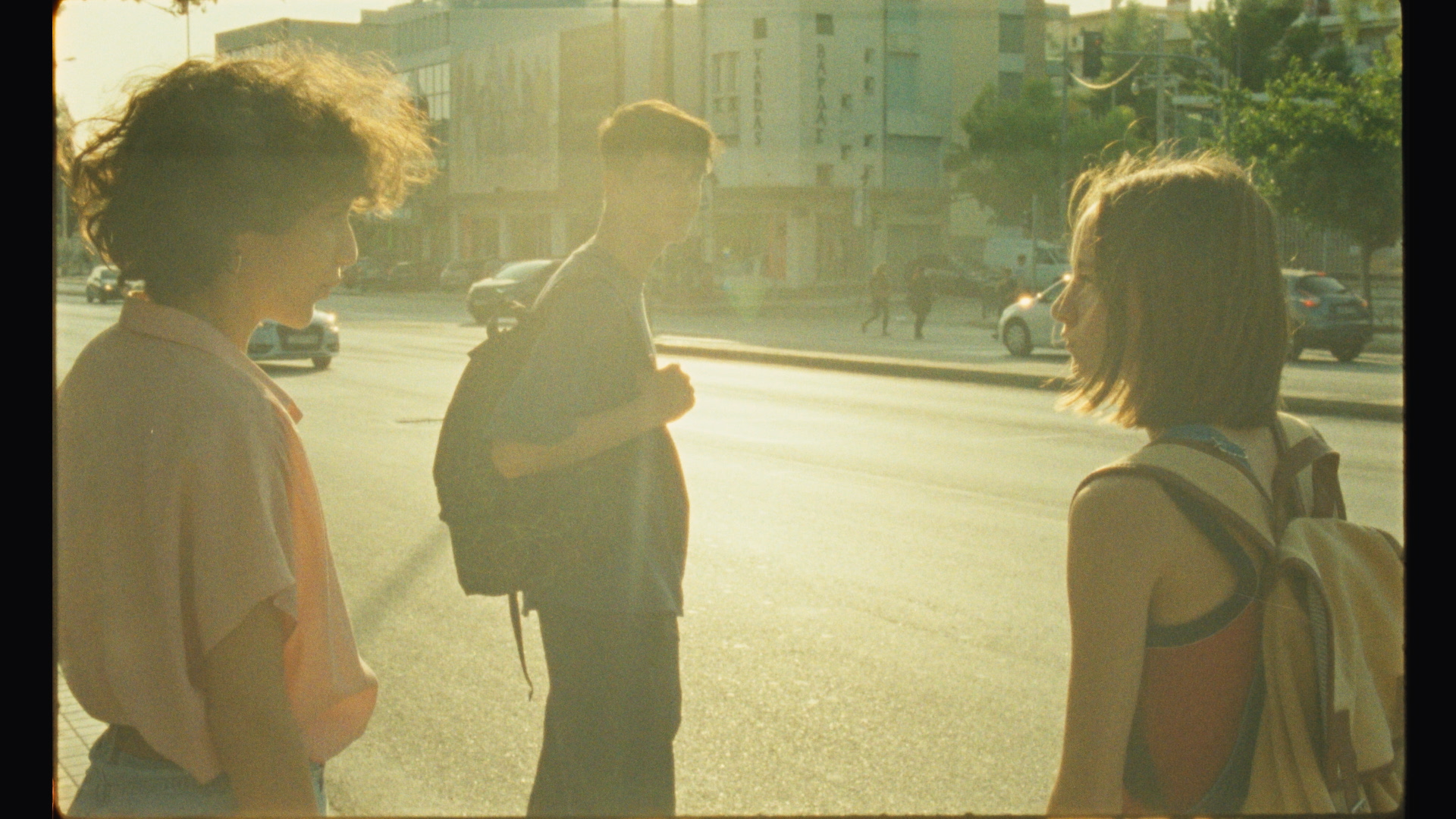 Memoir of a Veering Storm
Drama • 14' • Greece • 2022
Director: Eleni Filaiti
Language: Greek
Subtitles: English
Anna, 15, is driven to the school gate on a summer morning by her mother just before a storm breaks. She sneaks out of school, and with the help of her boyfriend, they visit a hospital. There, she has to face an event that will jolt her into adulthood.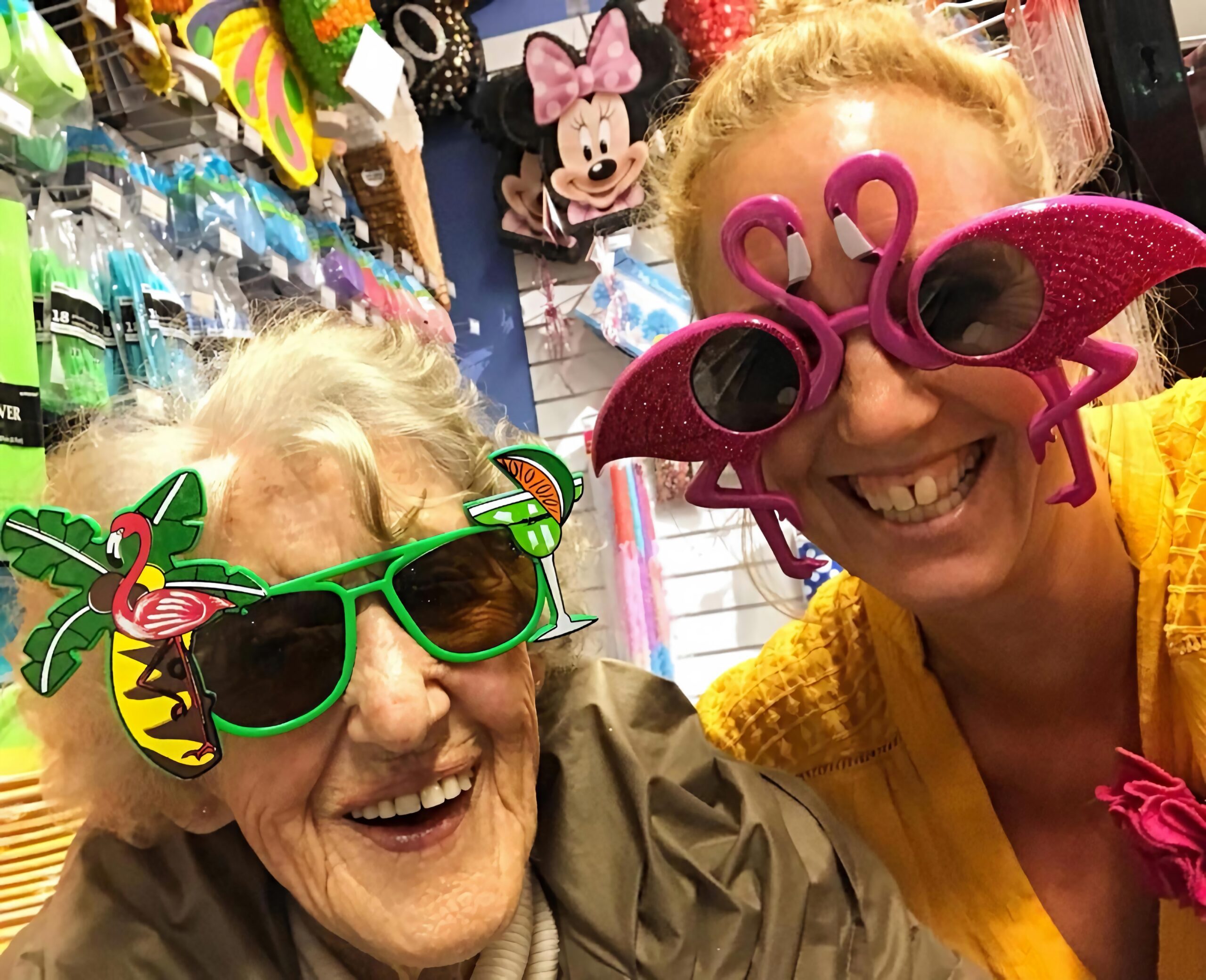 Documentary • 23' • Sweden, Switzerland • 2022
Director: Gustav Ågerstrand, Åsa Ekman, Oscar Hedin Hetteberg, Anders Teigen
Language: Swedish
Subtitles: English
In a state-funded nursing home on the outskirts of Stockholm, a close relationship develops between Monica, a compassionate care worker, and Ella – a 99 year-old resident without a family of her own. A life-affirming emotional account of the challenges and opportunities of late life care and our efforts to reconcile with life coming to an end, with humour, warmth and colours.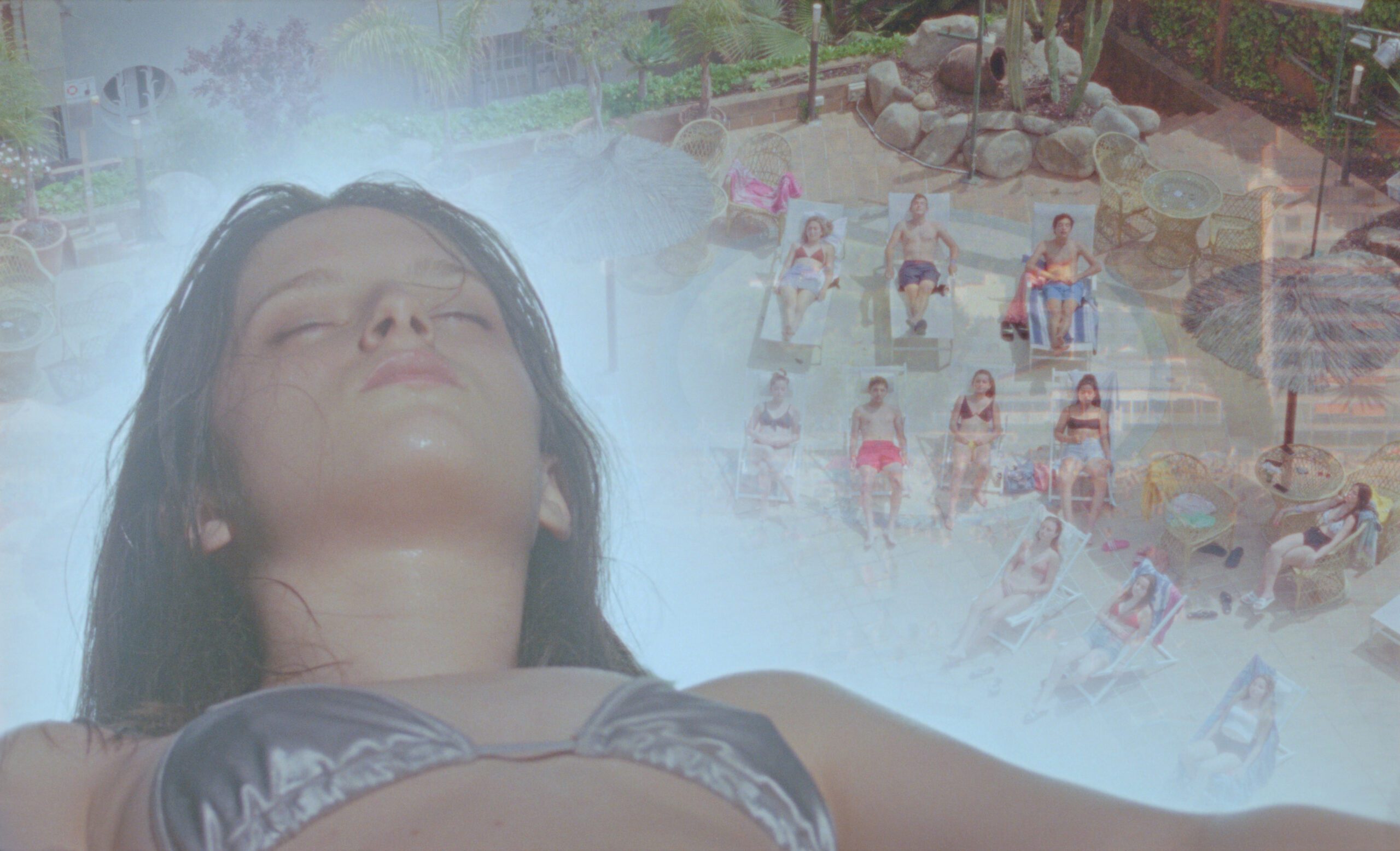 Daydreaming So Vividly About Our Spanish Holidays
Drama • 23' • Spain • 2023
Director: Christian Avilés
Language: English, Spanish
Subtitles: English
Driven by their desire for light and warmth, British teenagers take a trip to the Balearic Islands. They must absorb the sun and store it in their bodies to take it back to their cloud-covered kingdom. A surreal film about the real phenomenon of "balconing" which, in recent summers, has led to tragic, self-inflicted accidents particularly among young people travelling to Spain.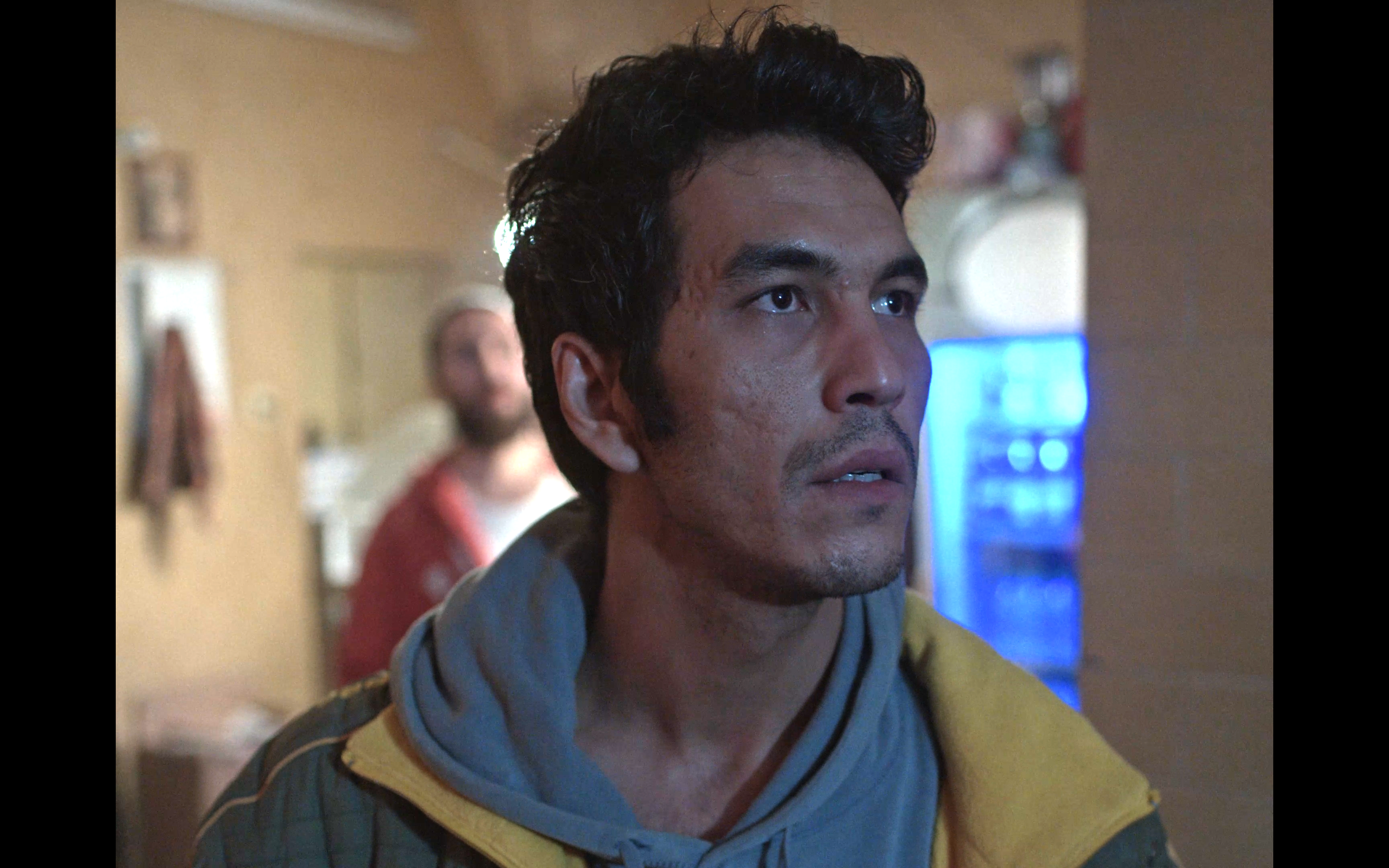 Drama • 20' • Turkey, France • 2022
Director: Kasım Ördek
Language: Turkish
Subtitles: English
Sevgi and Doğan, a young couple, steal cars in the poorer districts of Istanbul and sell them to the junkyard to be pressed. One day, however, an unsettling event shakes them to the core, pushing them to face some truths about their relationship and the harsh realities of life.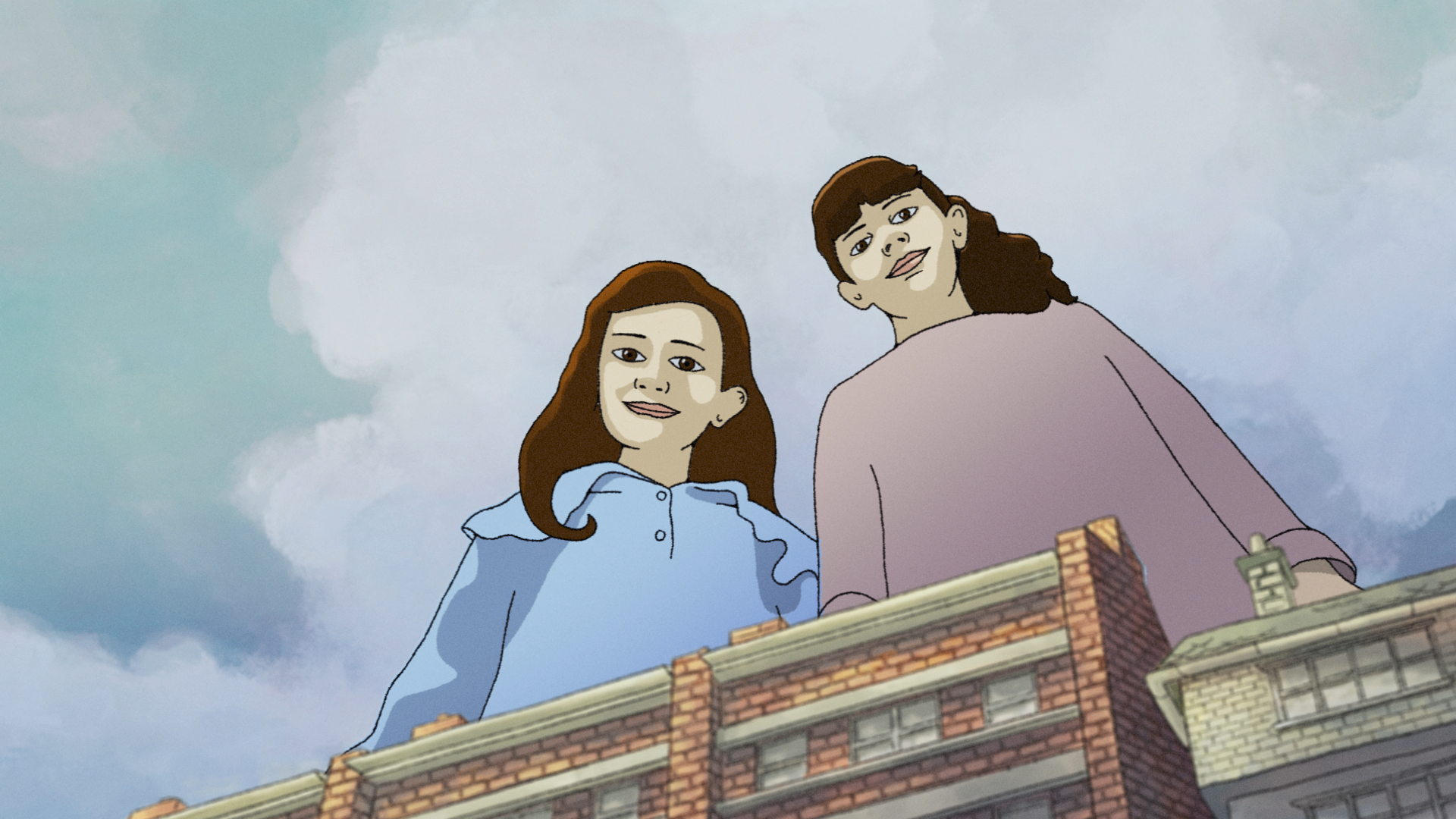 Animation • 15' • France, UK, Belgium, Czech Republic • 2022
Director: Joseph Pierce
Language:English 
Subtitles: English
Driving along the motorway, Will loses his sense of scale. As his crippling drug addiction deepens, he struggles to unpick the sequence of events that led to his predicament, before he's lost forever.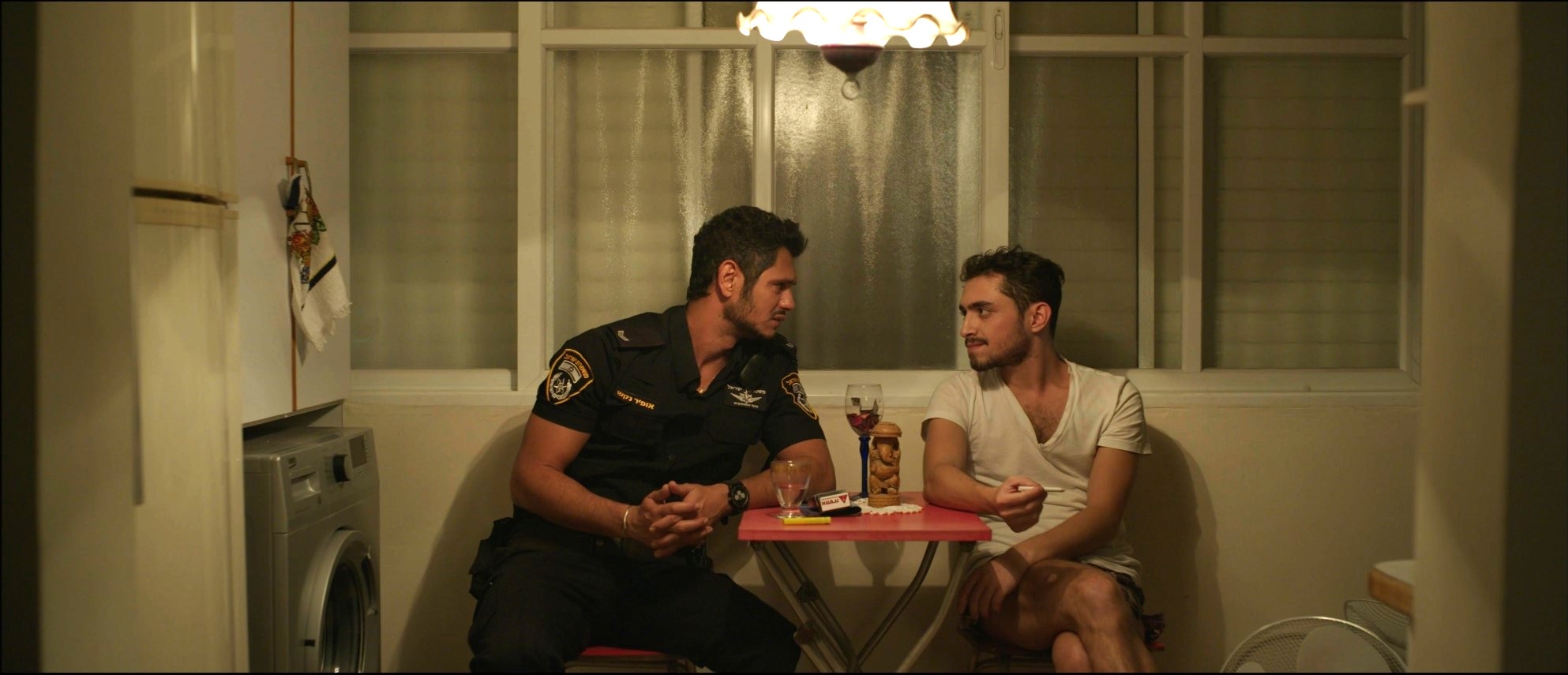 Comedy • 20' • Israel / Palestine • 2022
Director: Nayef Hammoud
Language: Arabic, Hebrew
Subtitles: English
Darwish is a reserved young man suffering from existential fatigue. When he returns home from work, his sole concern is to repair the broken fan in his house. However, his routine is abruptly disrupted when his neighbour is shot at the building's entrance and rushed to the hospital. Darwish becomes trapped at the crime scene, meanwhile attempting to bring his fan back to working order. As the police investigate the incident, relationships become increasingly intricate and intertwined.
AEGEAN SHORTS C
"A pattern is there to break it"
FRIDAY, 28 JULY • 23.00 • STARFISH CINEMA • Q&A WITH THE FILMMAKERS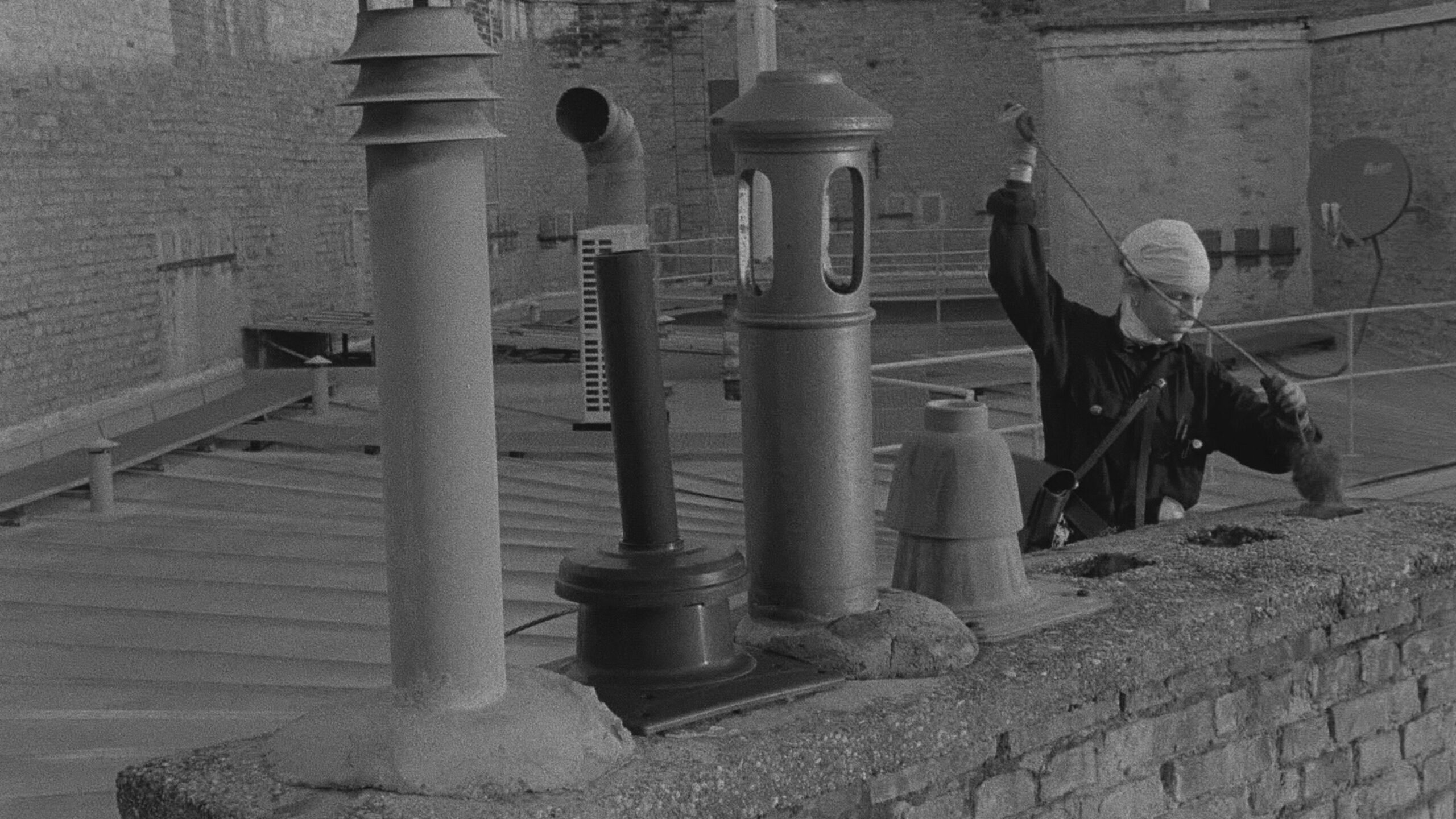 Documentary • 20' • Austria • 2022
Director: Emma Braun
Language: German
Subtitles: English
High above the rooftops of Vienna, a young woman pursues a profession that carries the prestigious status of being a "symbol of luck." As a chimney sweeper, her work holds vital importance for both the environment and safety, in a domain predominantly governed by men. Her experience serves as a testament to the diversity within her field and highlights the significant barriers she overcomes as she navigates her way through a traditionally male-dominated occupation in decline.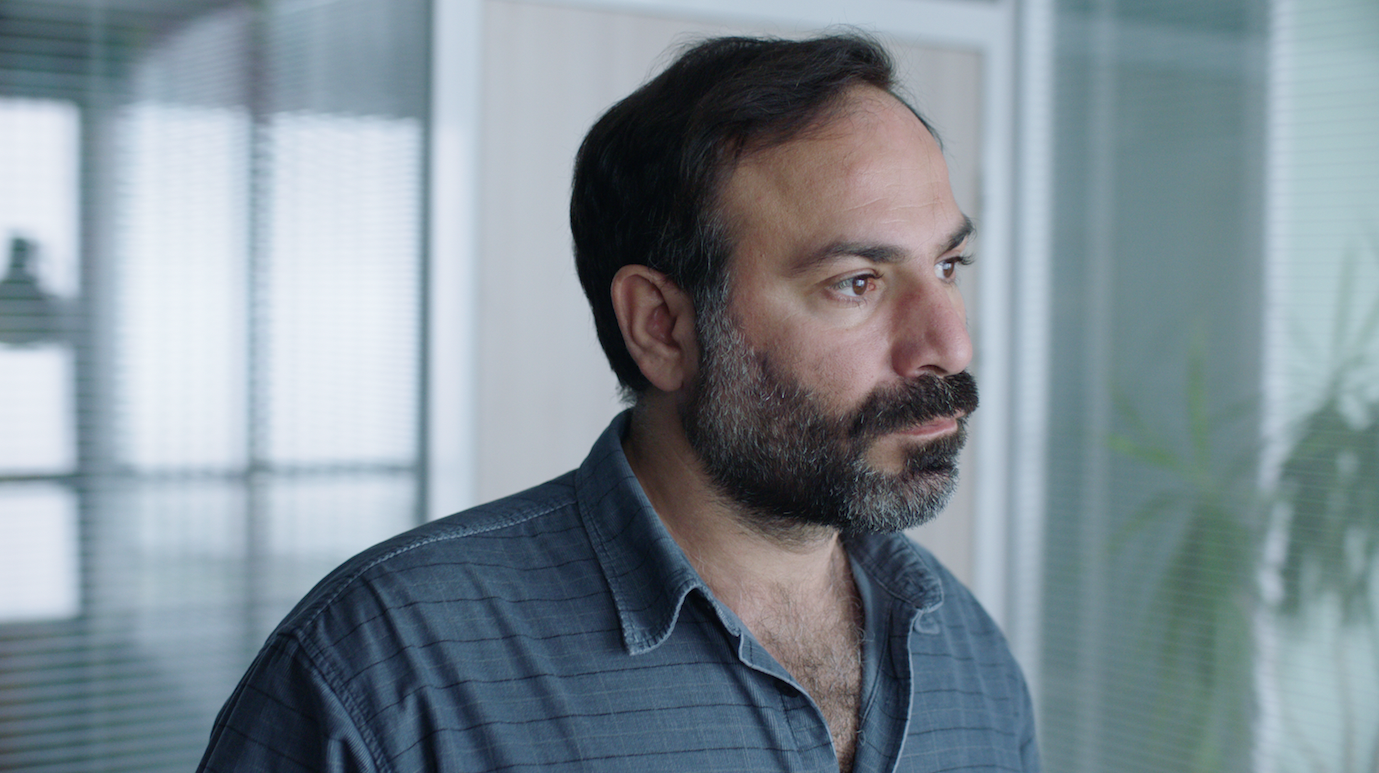 Drama • 14' • France • 2022
Director: Yann Verburgh
Language: French, Arabic
Subtitles: English
After enduring months of separation, a former legionnaire, burdened by post-traumatic stress disorder that tore his family apart, reunites with his son Mehdi at a social centre dedicated to facilitating family meetings.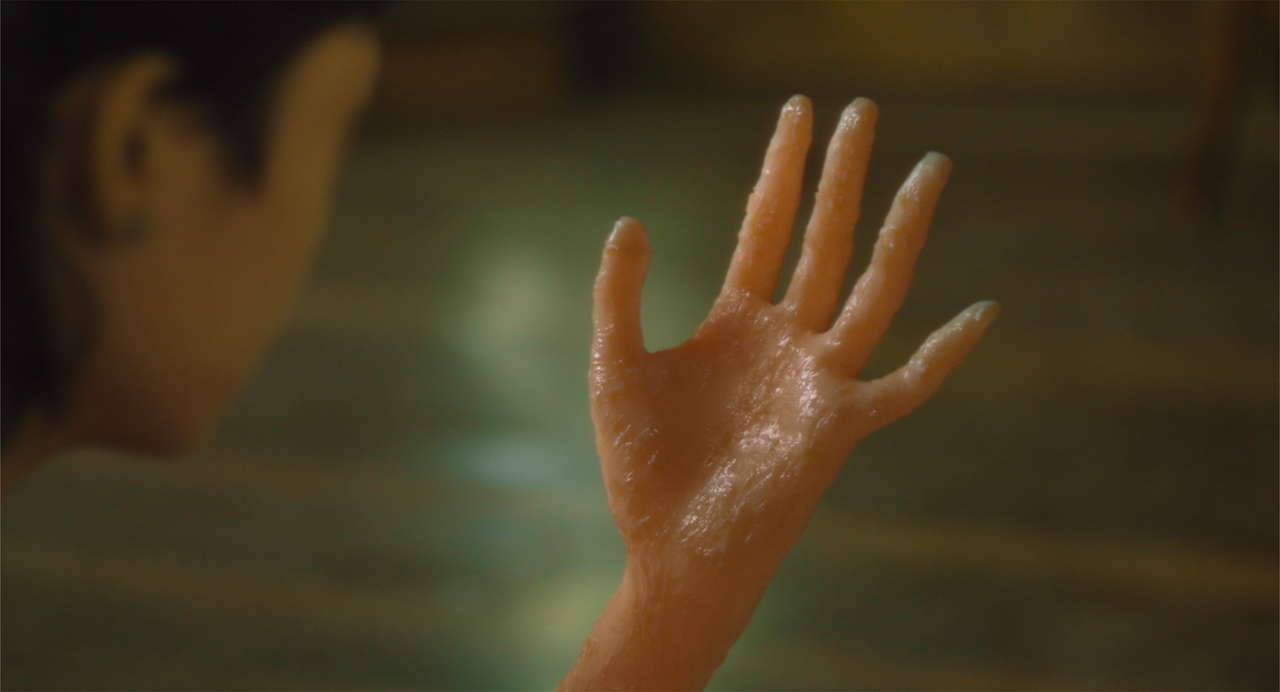 It's Raining Frogs Outside
Animation • 14' • Philippines • 2021
Director: Maria Estela Paiso
Language: Sambal, Tagalog, English
Subtitles: English
The world is about to end. Maya is forced to go home to the province of Zambales. There, she confronts her childhood house that terrorises her as frogs rain outside. In this haunting narrative, memories from the past and present intertwine, blurring Maya's sense of self and reality. Rather than a nostalgic journey into her childhood, memory is presented as a horror show, where Maya struggles to maintain her identity and hold onto life itself.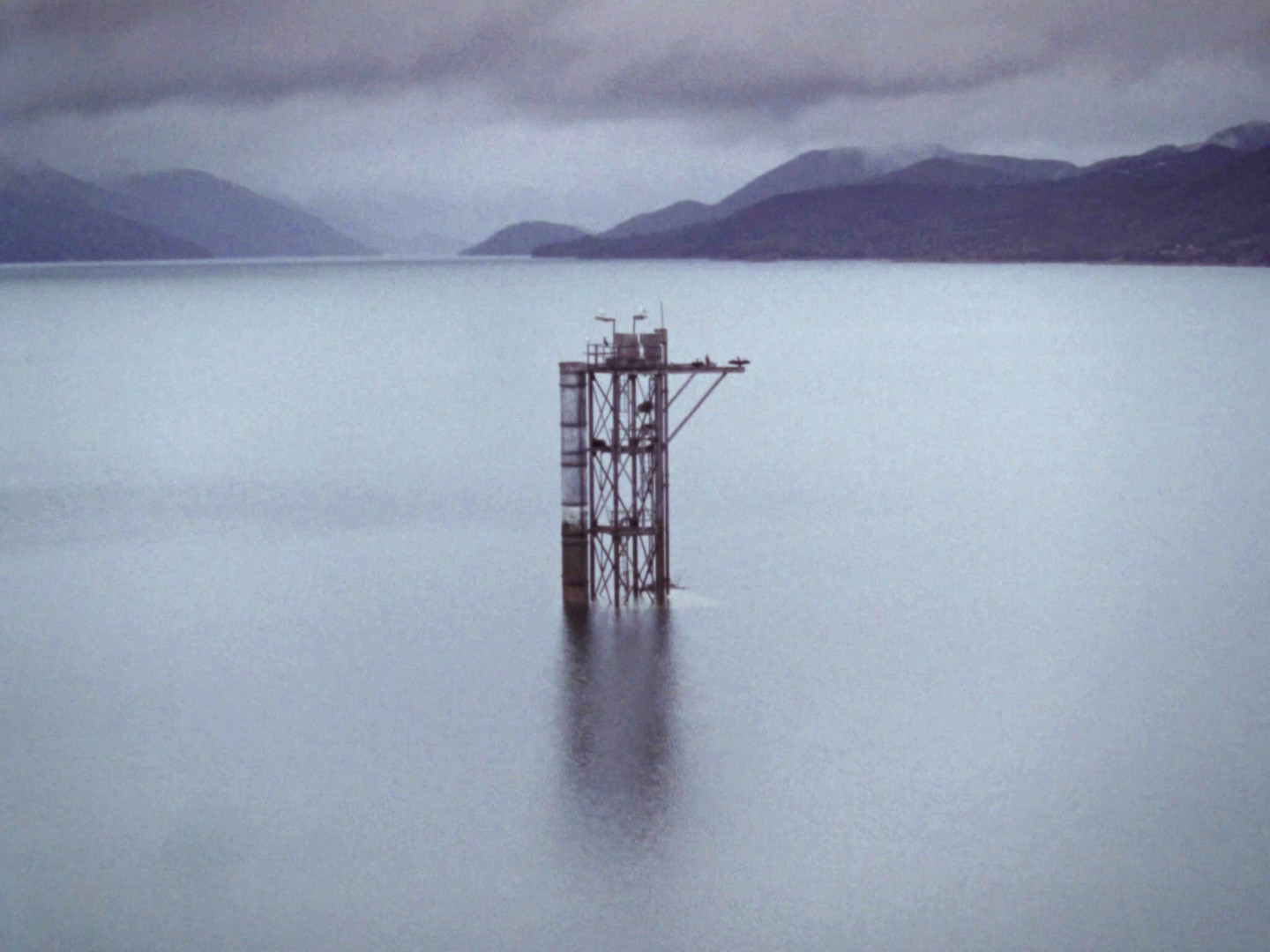 Documentary • 16' • Greece, Finland • 2022
Director: Thanasis Trouboukis
Language: No Dialogue
Subtitles: No Dialogue
As a mountainous village in Greece sinks under the lake, the memories of its inhabitants emerge from the water.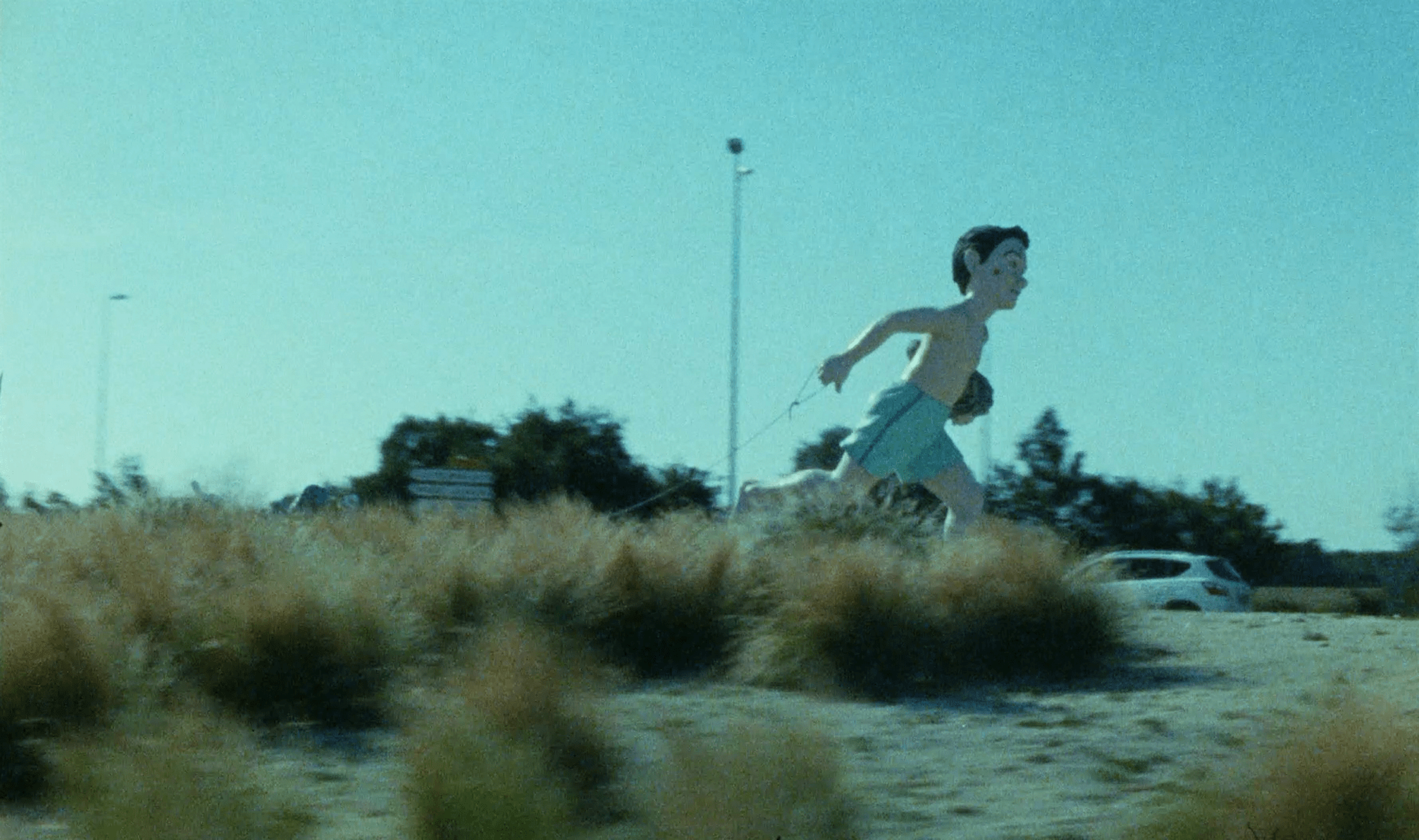 Documentary • 14' • France • 2023
Director: Quentin Papapietro
Language: French
Subtitles: English
In the picturesque landscape of Saintonge, peculiar structures have emerged along the roads and entrances of villages: enigmatic roundabouts that demand attention. Meticulously designed to celebrate local culture, they offer a unique opportunity to explore postcard-worthy scenes where oysters, parasols, and prehistoric women coexist harmoniously. This film invites us to delve into these captivating landmarks, unveiling the stories they hold within the idyllic backdrop of Saintonge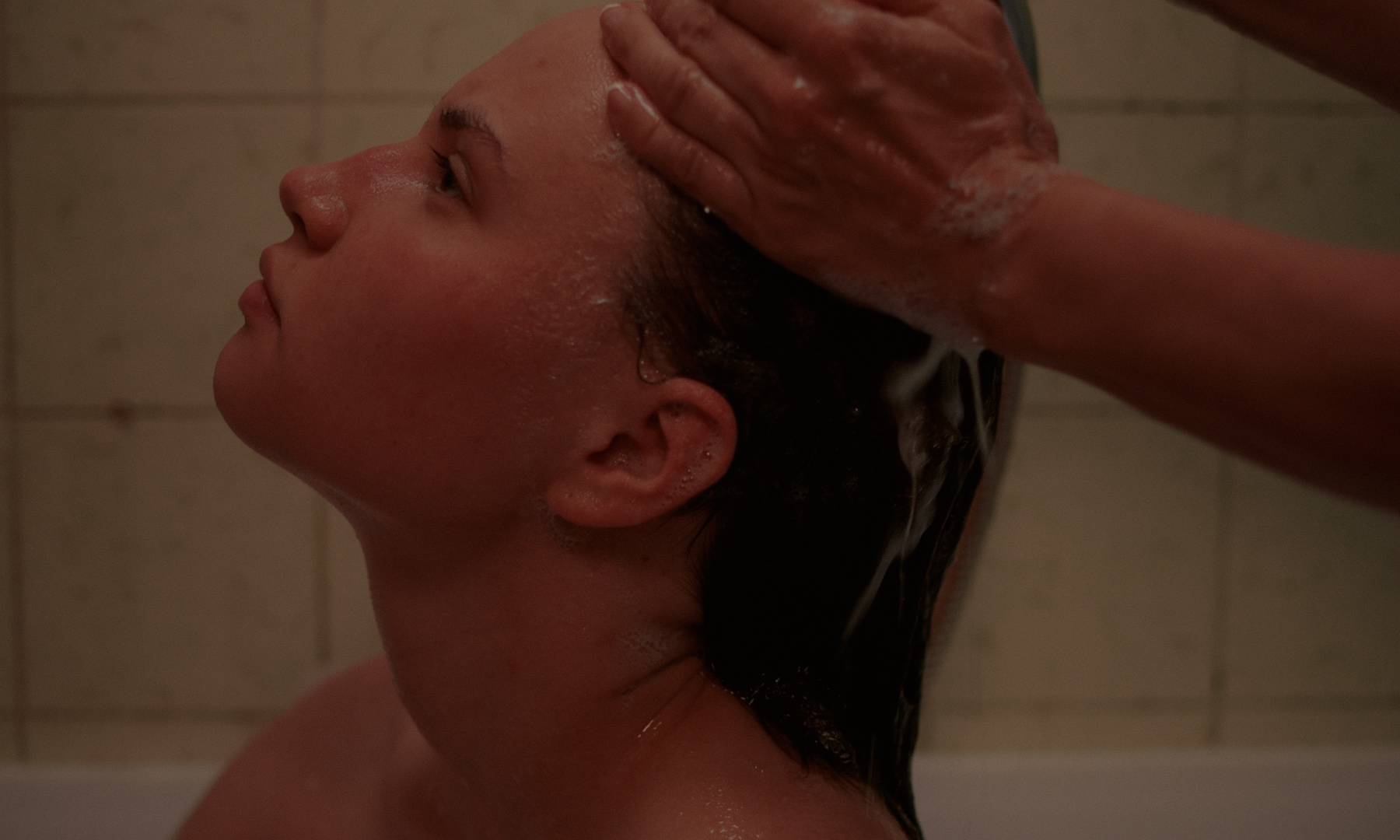 STICKY (or the summer in which chewing gums became 10 cent more expensive)
Drama • 23' • Germany • 2023
Director: Hannah Wolny
Language: German
Subtitles: English
The life of seventeen-year-old Nelly revolves around her mother, Silvia, and their joint chewing gum machine business. However, their once-thriving venture has gradually started to crumble, while Silvia remains steadfastly oblivious to its inevitable demise. It is not until Nelly crosses paths with a free-spirited new friend that she begins to contemplate the possibility of a different life awaiting her. This encounter sparks a profound questioning within Nelly, challenging her to reassess her dreams and aspirations beyond the confines of their struggling business.
MONDAY, 24 JULY • 21.00 • STARFISH CINEMA • Q&A WITH THE FILMMAKERS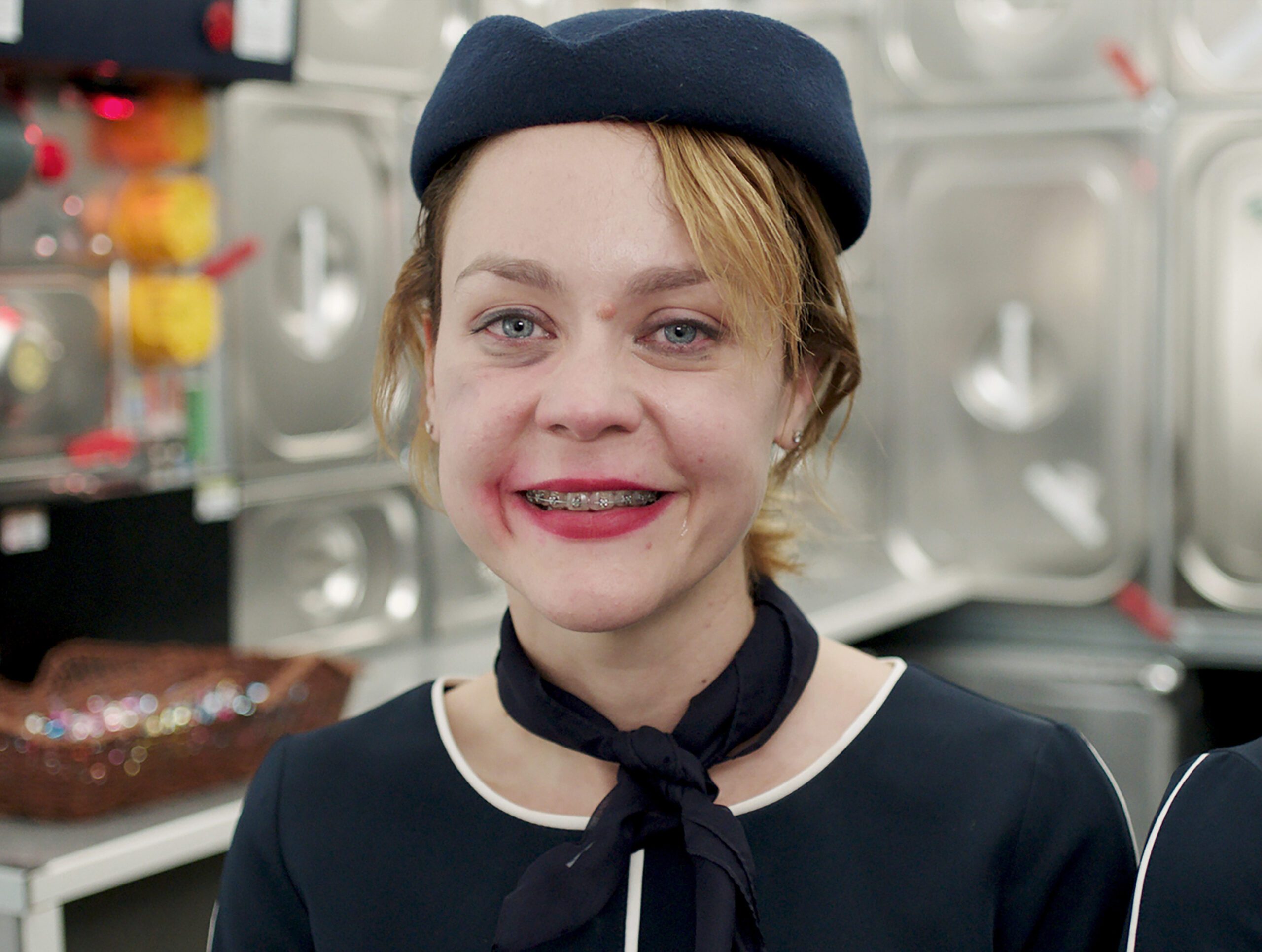 Comedy • 16' • Greece • 2022
Director: Thanasis Neofotistos
Language: Greek, English
Subtitles: English
Vanina, a 39 y.o., flying attendant, works on a domestic flight on a Boeing-737. She complains for her recently attached braces, in a late attempt for a perfect smile. What she really has to do is to confront her, since forever, absent mother, whose body is in the cargo area of the plane.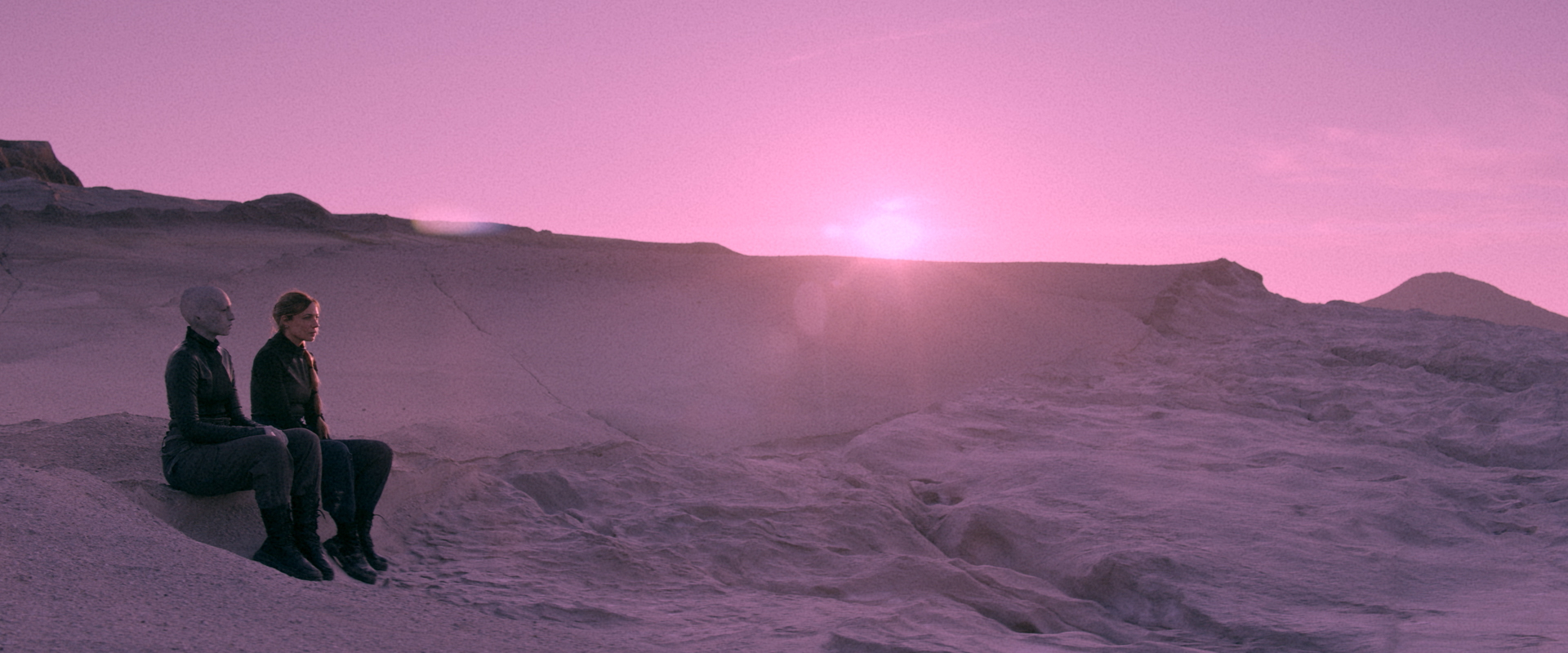 Sci Fi • 18' • Greece, Romania • 2022
Director: Lia Tsalta
Language: No dialogue
Subtitles: No dialogue
Mia is a scientist living alone in the pink planet. A strange Creature falls from the sky and is washed ashore. She finds it and tries to bring it back to life and communicate with it. However, the Creature is something totally different from what she thought at first.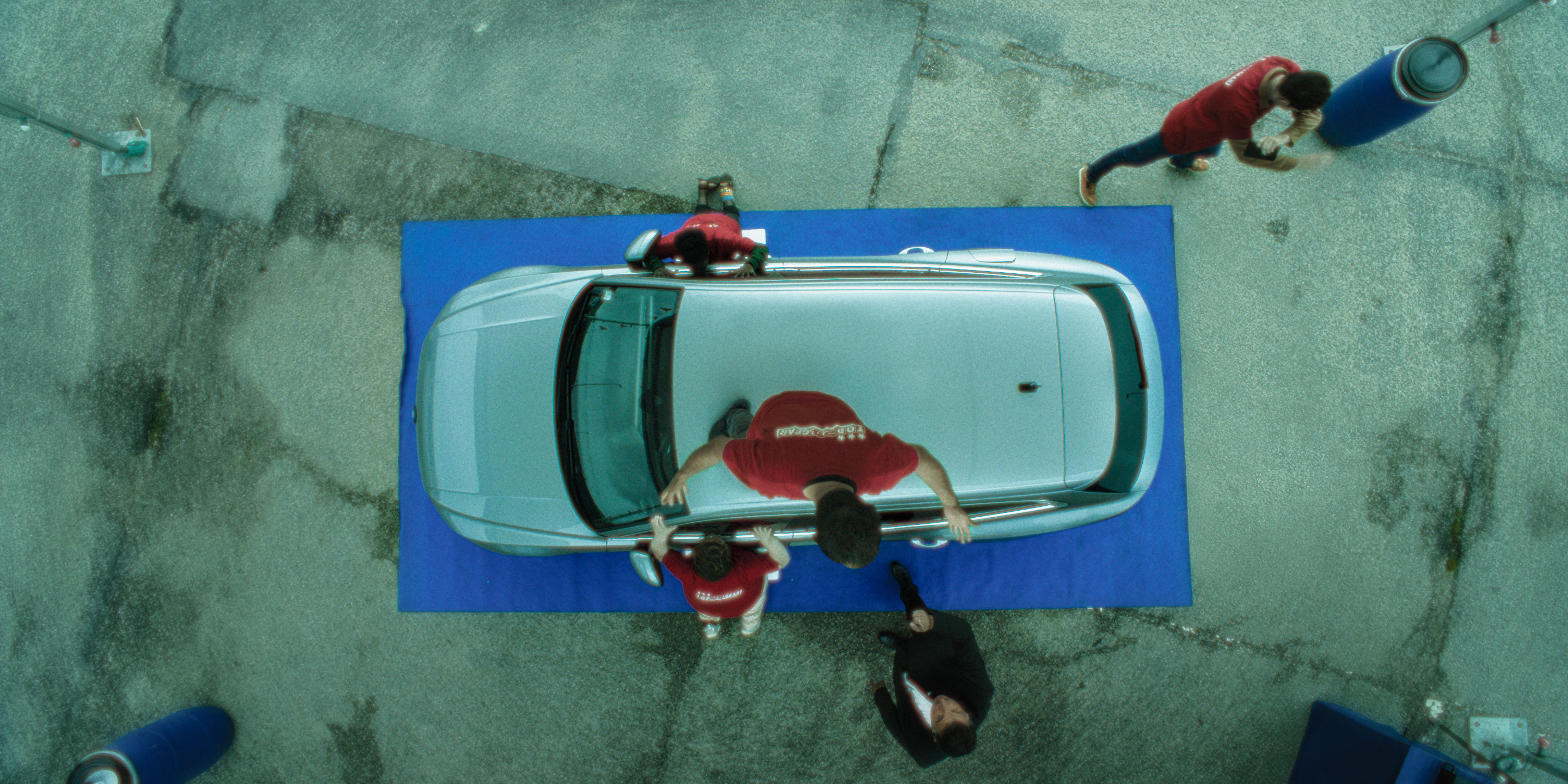 Drama • 17' • Switzerland, France • 2022
Director: Zoel Aeschbacher
Language: French
Subtitles: English
This short intertwines the stories of a teenager seeking recognition, a driven worker chasing riches, and a senior executive aiming to prove his vitality. As they navigate the competition highway, they grapple with ambition, validation, and self-discovery. The film explores the true meaning of fulfillment and the cost of pursuing external validation in a cutthroat world..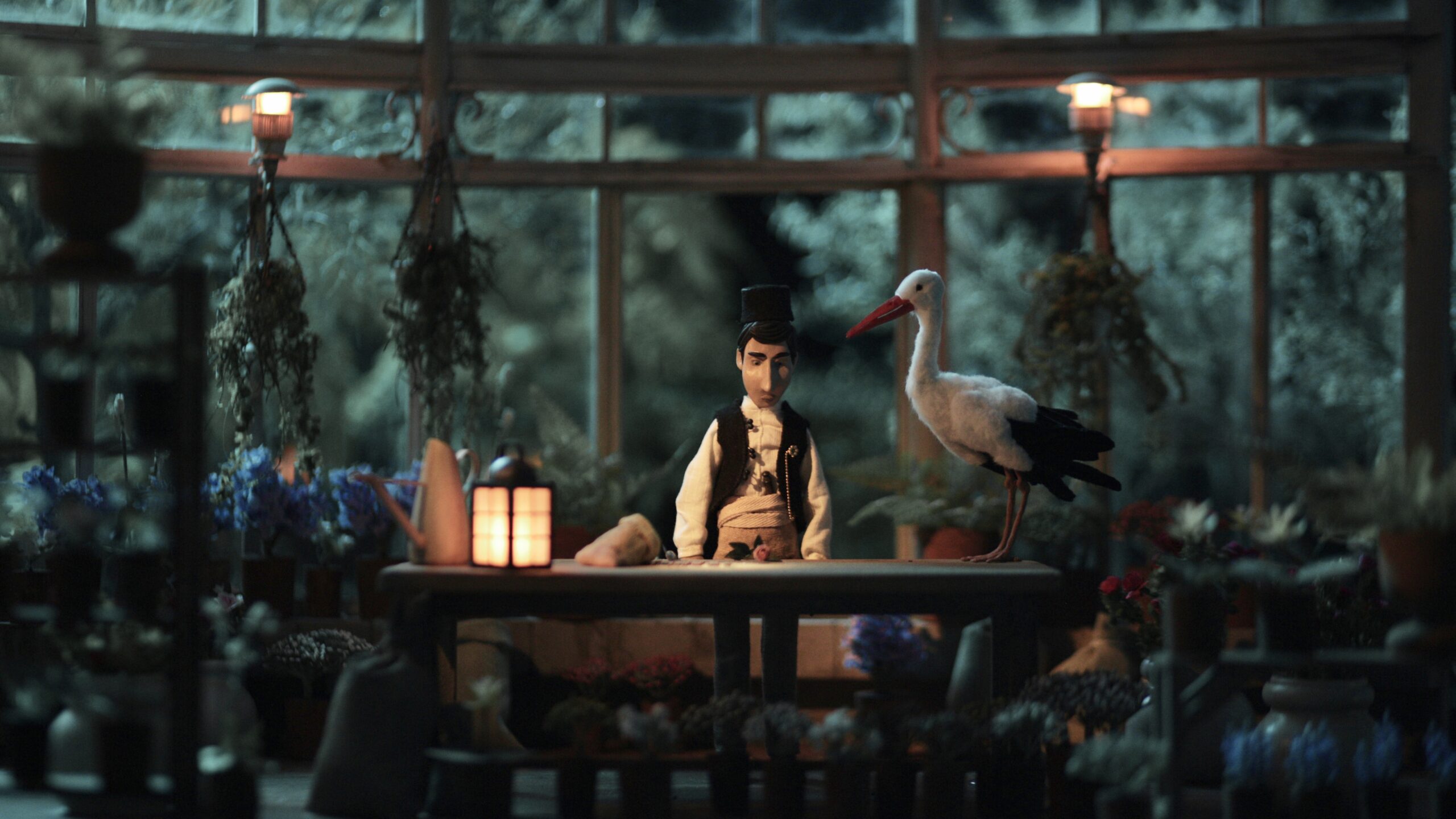 Animation • 8' • Greece • 2022
Director: Thomas Kunstler
Language: Greek
Subtitles: English
An Ottoman fairy tale. The magical story of the forbidden love between a young Florist and Lady Vassiliki, the favourite of the despotic Ali Pasha, sovereign of the mysterious Balkan city-state of Ioannina.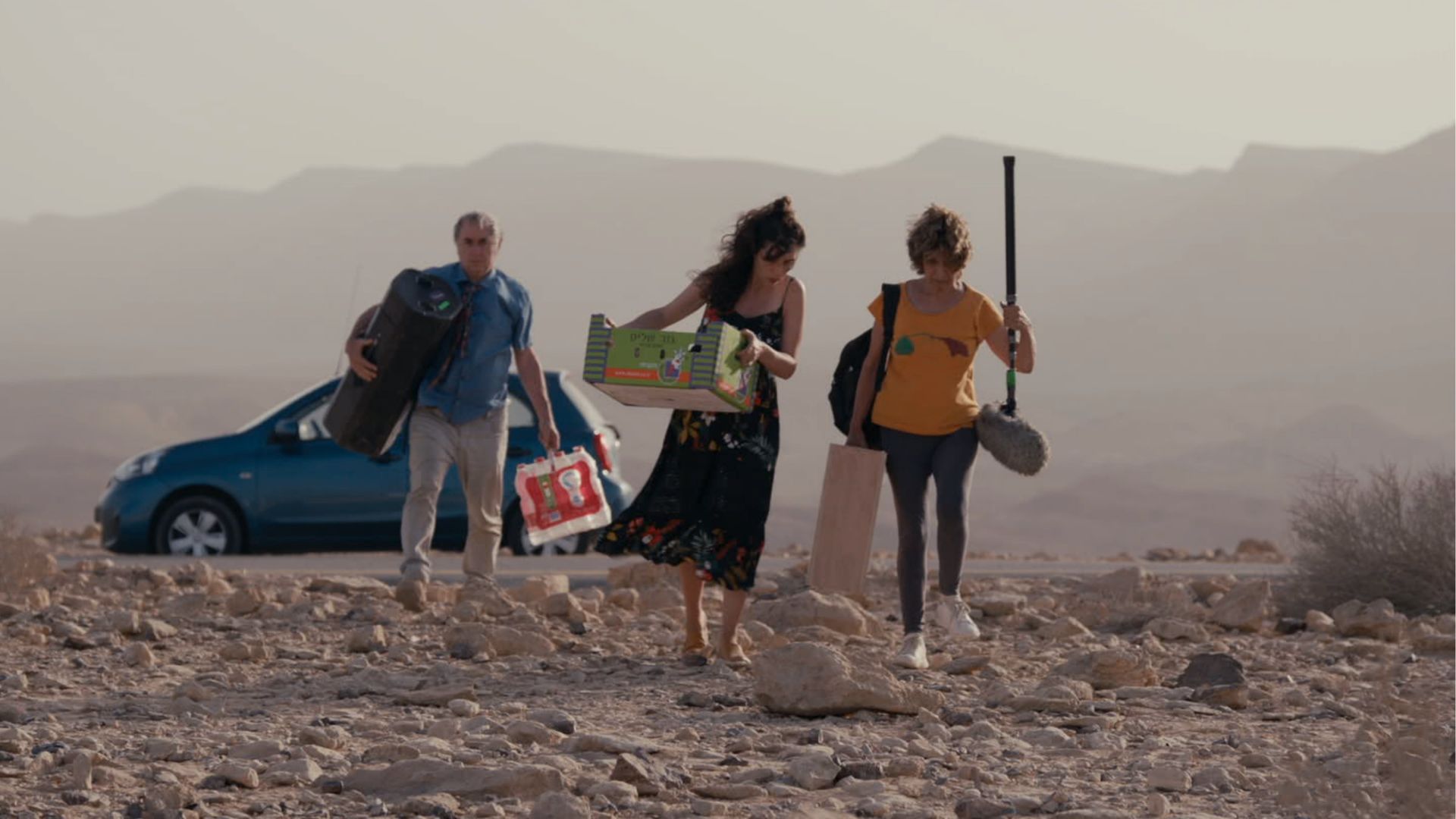 Drama, Comedy • 15' • Israel • 2022
Director: Maya Yadlin
Language: Hebrew
Subtitles: English
Maya takes her parents and sister to the desert in order to film them for an additional scene in her film. But the day of filming turns into a never-ending family argument, and it becomes unclear whether they will even manage to cooperate and become a team.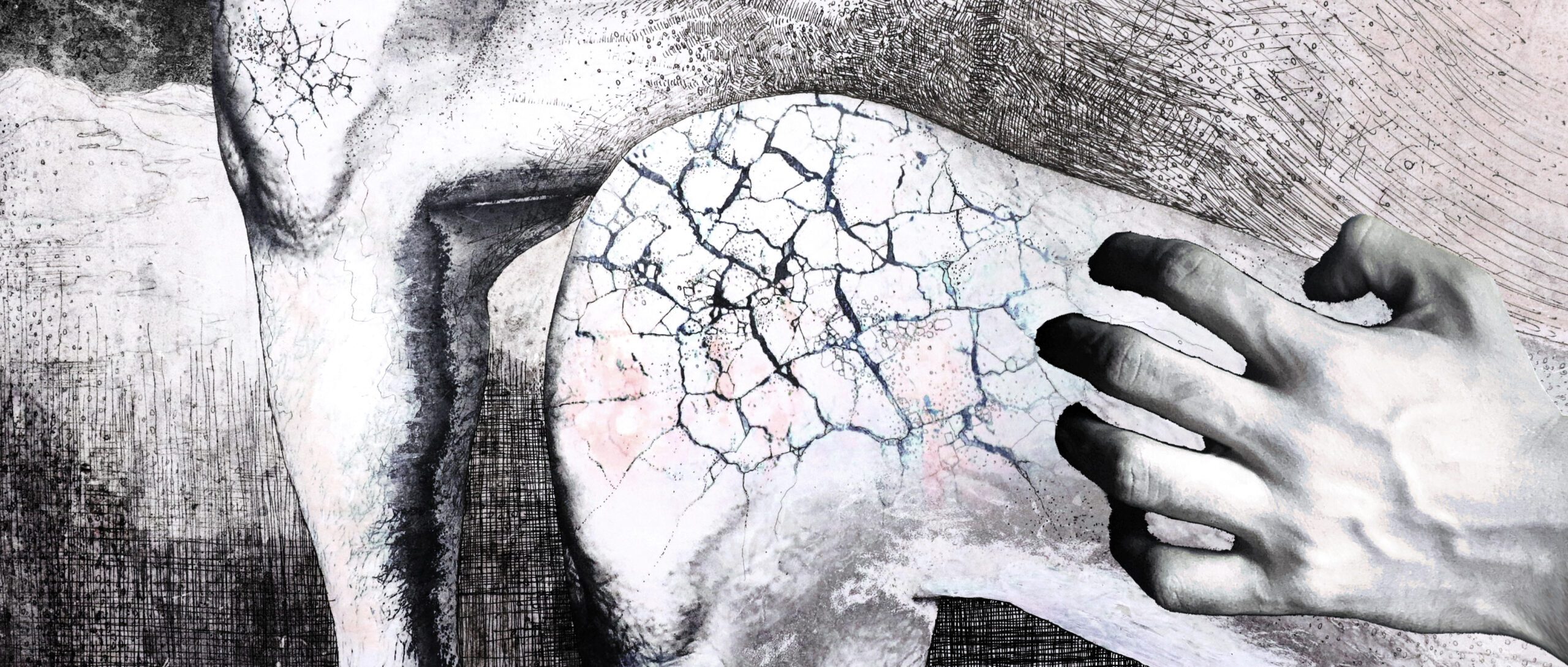 Animation • 16' • Japan • 2023
Director: Shunsaku Hayashi
Language: No Dialogue
Subtitles: No Dialogue
A visually-driven short film that explores the concept of pain and its ability to be shared and transcend individuals. Through captivating images and dynamic movement, the film conveys the interconnectedness of human suffering. It delves into the ways in which pain can bind people together, offering a powerful visual exploration of this universal experience.
SHORTS ECHOES & RTF LAUNCH
WEDNESDAY, 26 JULY • 20.40 • STARFISH CINEMA • Q&A WITH THE FILMMAKERS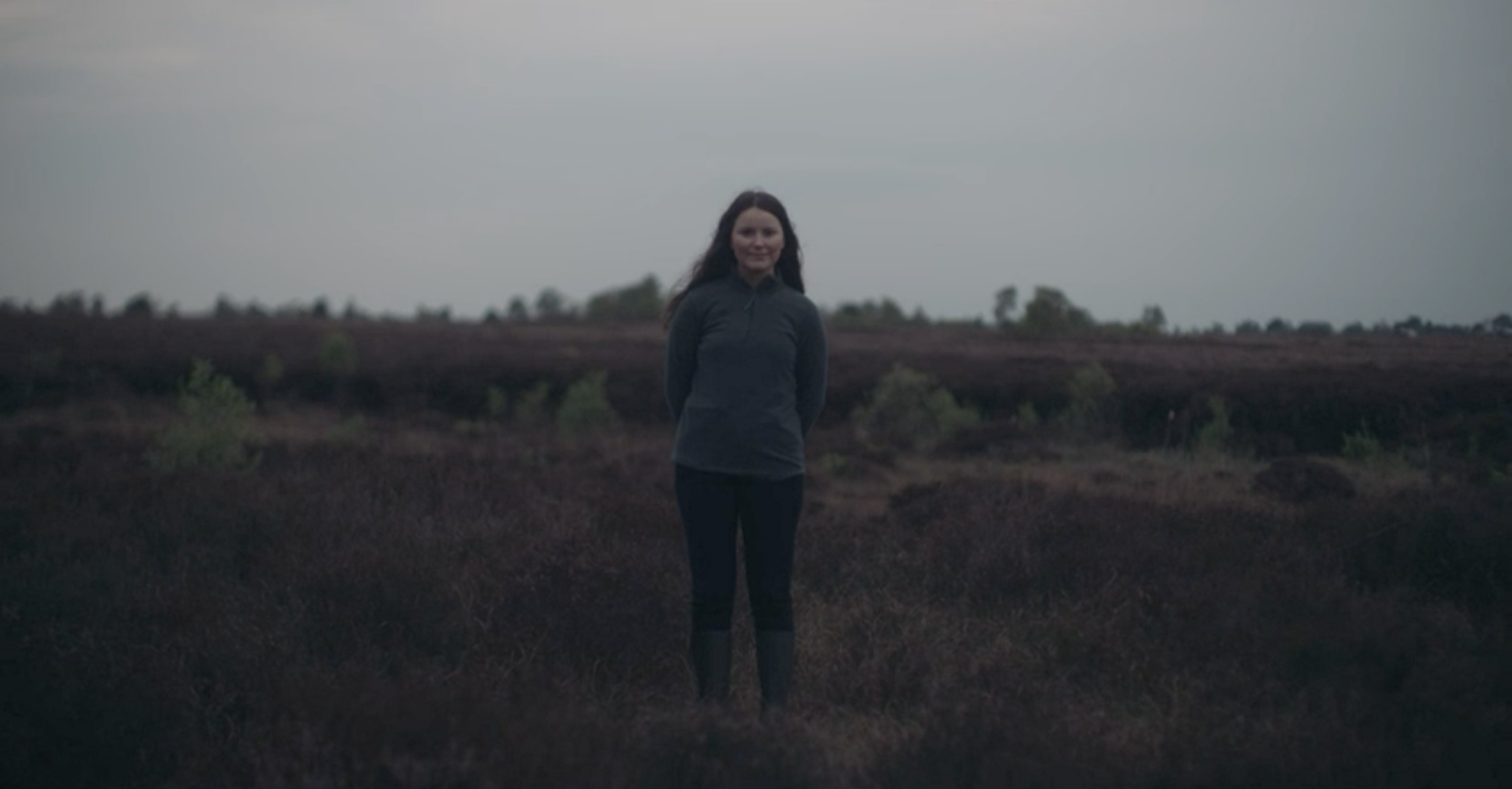 Documentary • 10' • Netherlands • 2023
Director: Swantje Furtak, Frankie Turk
Language: English
Subtitles: English
In Death is Life is a short film about the tensions and interconnections of people and peatlands in rural Ireland. The story is told through the voices of Bernie, Tommy, and Caitlin, who each hold a different perspective on the past, present and future of the bog.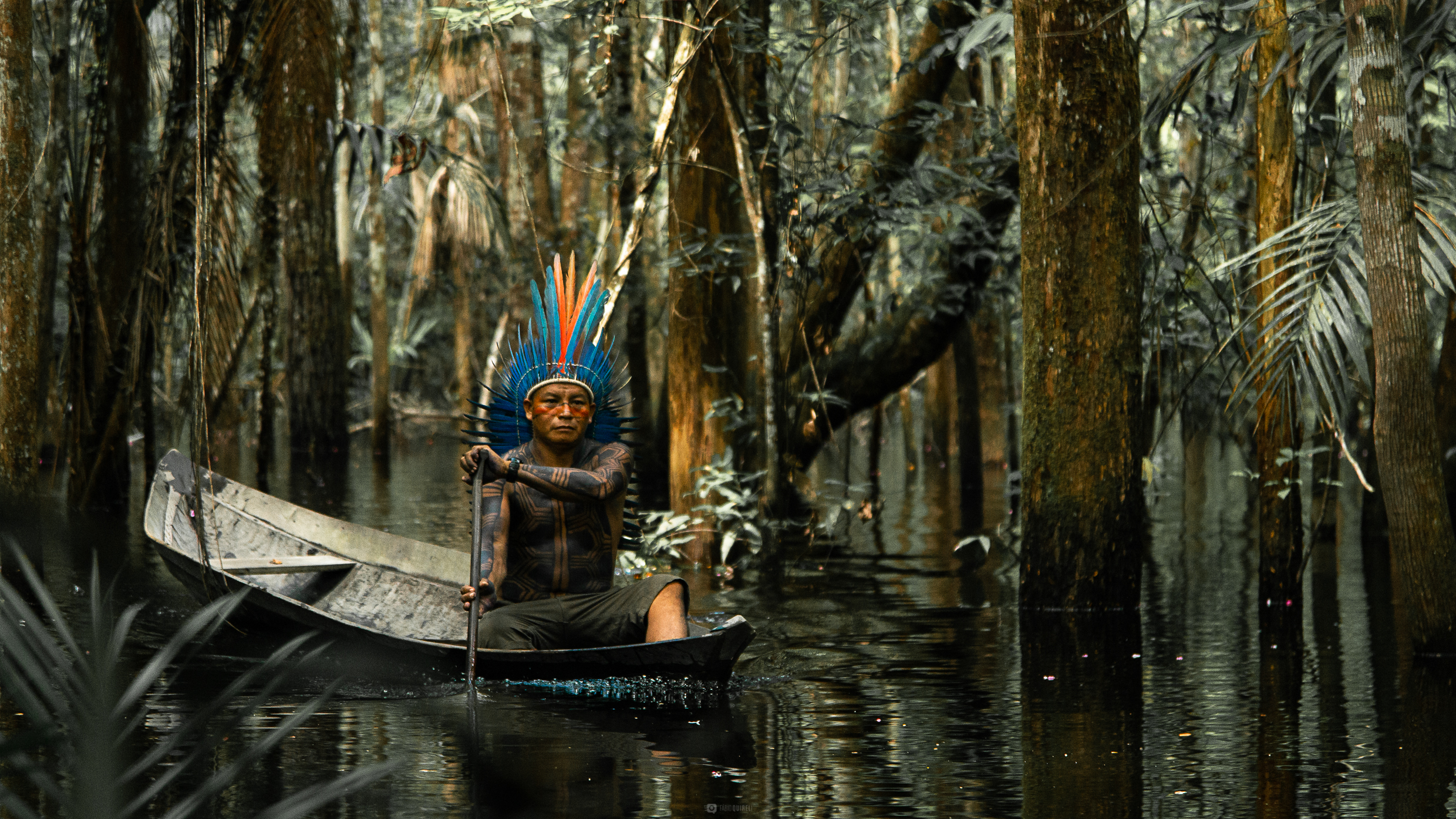 Mother of the Forest ~ Curupira ~
Documentary • 12' • Brazil • 2023
Director: Lea Hejn
Language: Portuguese
Subtitles: English
"The Mother of the Forest ~ Curupira" is an Amazonian goddess tale narrated through the voices of the Borarí people. The goddess stands as the powerful protector of all life within the forest, generously bestowing gifts. However, her punishments are unforgiving if her home is disrespected. In today's world, where agri-business, logging, and mining threaten the forest at an alarming rate, her warnings hold greater significance than ever. This story serves as a reminder to listen, respect, and cultivate a more harmonious connection with nature if we aim to safeguard our shared home.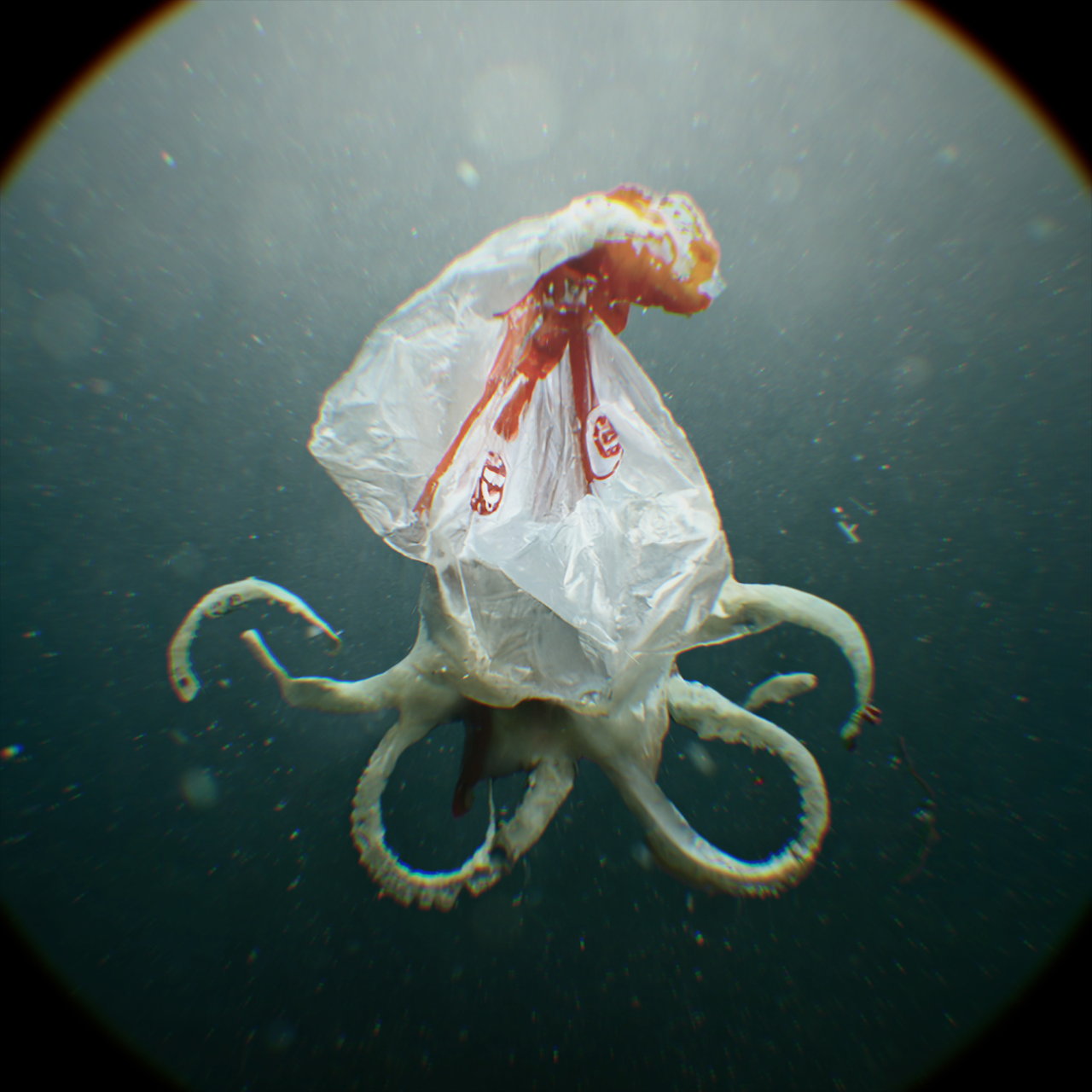 Animation • 1' • France • 2022
Director: Laen Sanches
Language: No Dialogue
Subtitles: No Dialogue
Welcome to the world of PLSTC, an undersea dystopia that submerges you in the disturbing reality of plastic pollution in our oceans. Through a series of graphically confronting AI-generated and hand-composited images of ocean creatures, this experimental animated film confronts you with the devastating consequences of our habits on marine life, and leaves you gasping for breath.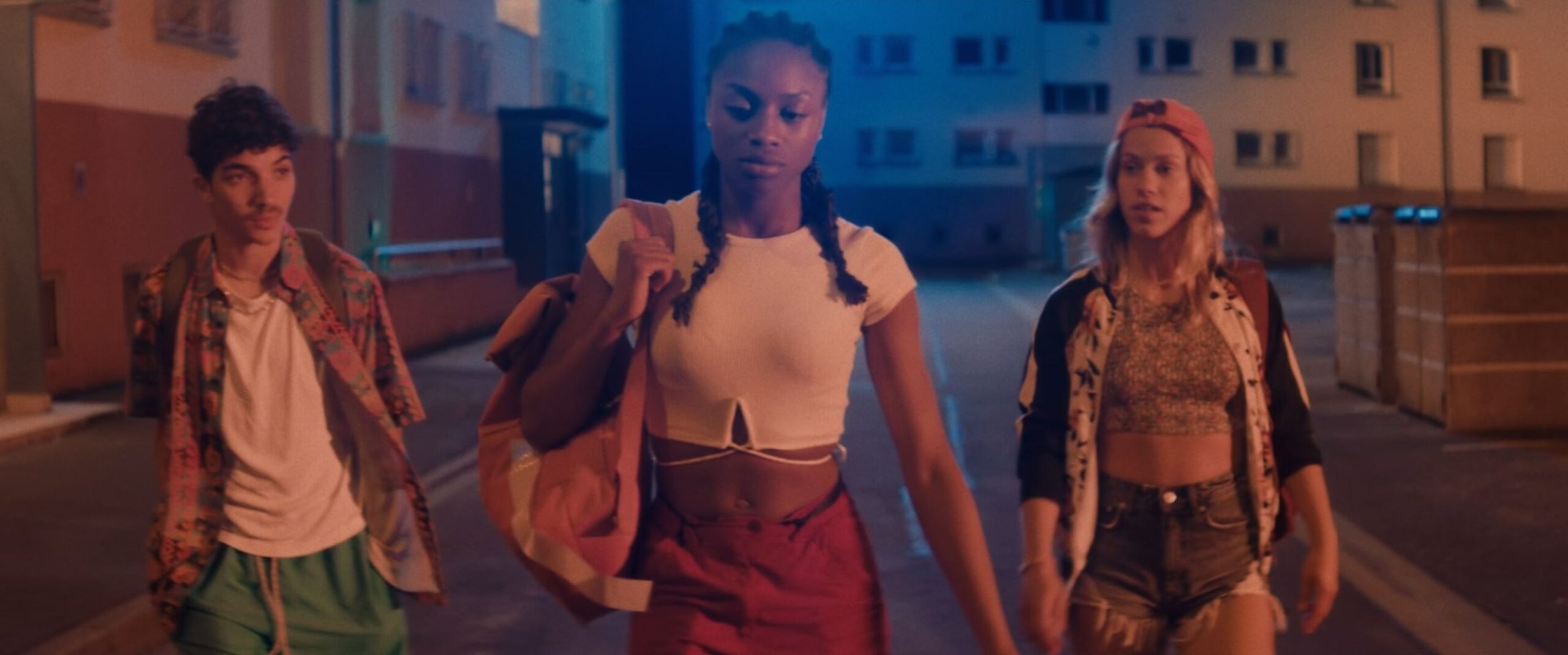 Comedy• 17' • France • 2022
Director: Juliette Gilot
Language: French
Subtitles: English
In the scorching summer of 2031, with temperatures soaring to 104°, Saadia, a 16-year-old attending mechanical school  in a struggling car industry, trades her scooter for a workhorse after a joke from her friends. She brings the horse to her housing project, sparking the curiosity and scorning of her neighbours. The film explores the power of imagination, resilience, and unconventional choices in shaping the future.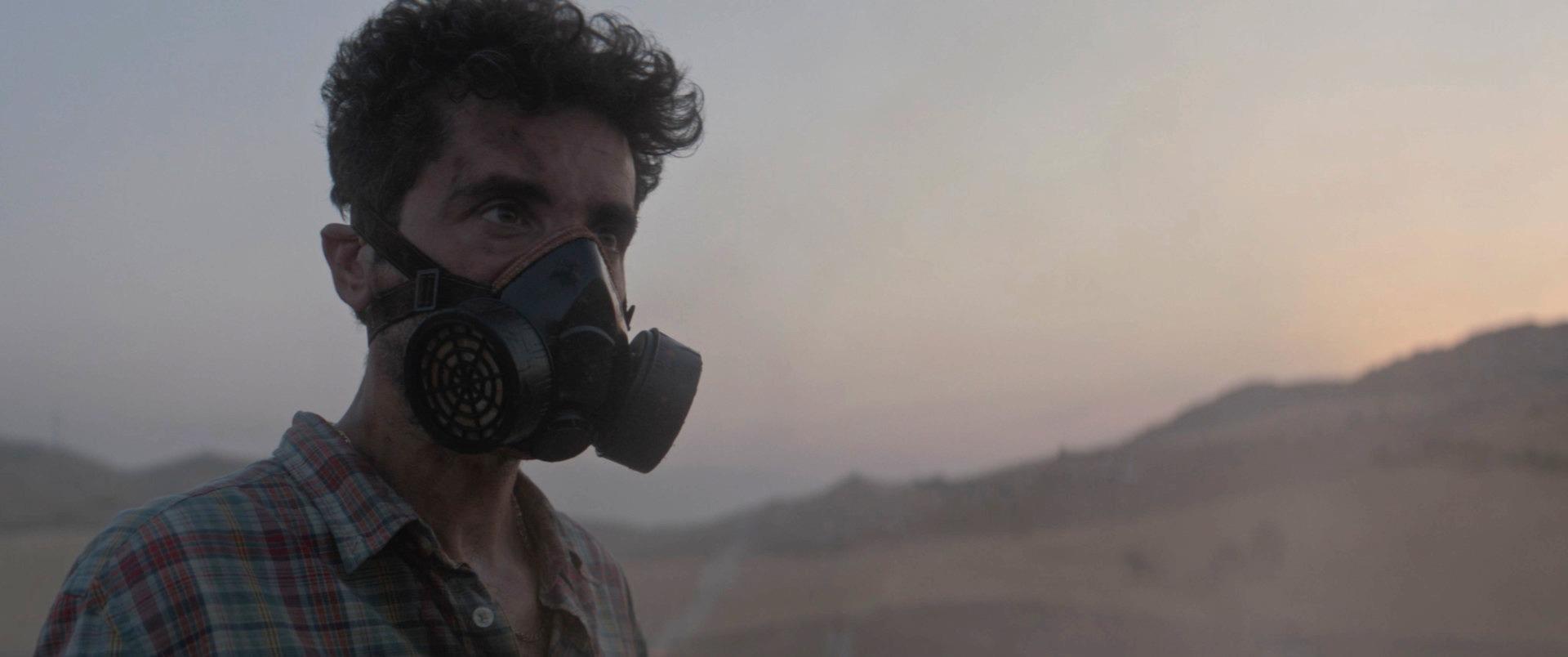 Drama • 15' • Italy • 2022
Director: Mirko Genduso
Language: Italian
Subtitles: English
Ino is a farmer who lives in the shade of a giant wind turbine in the heart of Sicily, facing the disease of his father, a man attached to a ventilator, whose last desire is to escape from stillness and see the snow for the first and last time. Ino will not resign himself to his father's choice. While the earth around him is slowly burning, he will try to defend the world he has built for his father, until the day the fire arrives in his land.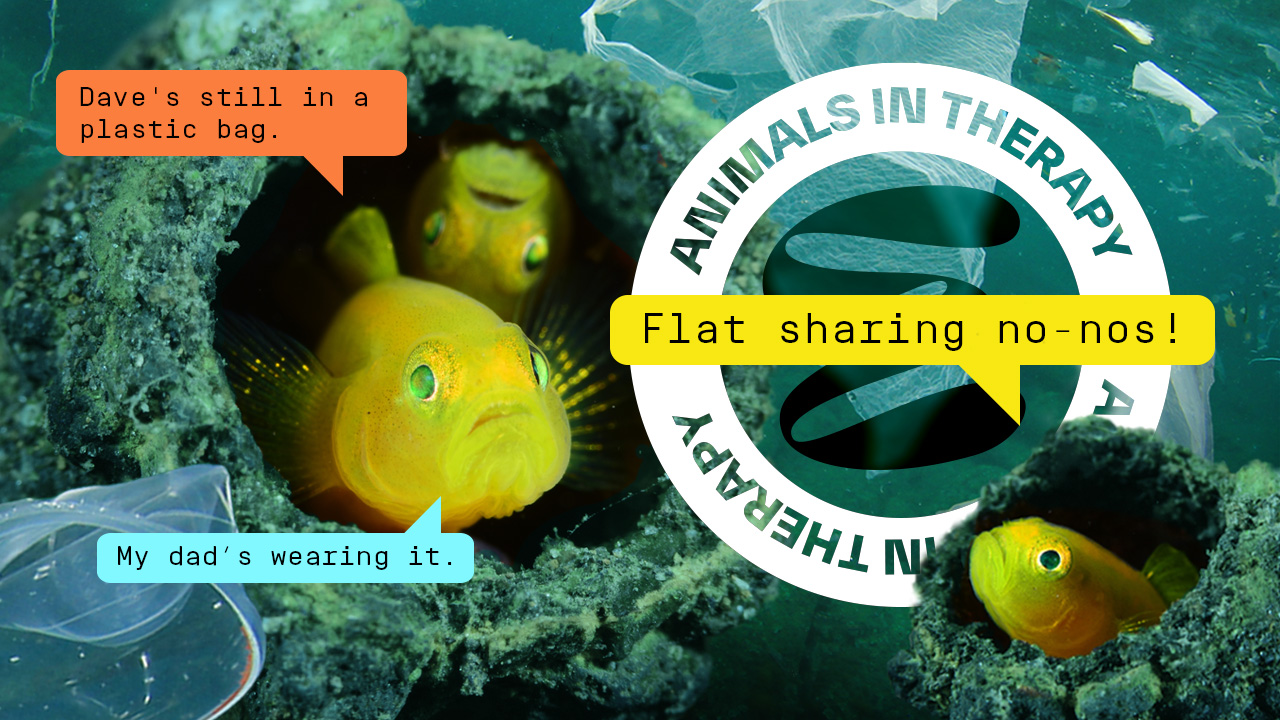 Comedy• 1' per film (5 films) • UK • 2022
Director: Tim Hope
Language: English
Subtitles: English
Why am I anxious? Why is it so hard to find a date? How are you dealing with the housing crisis?!' The animals in our series of short, comedic films ask themselves these and other thought-provoking questions. Using real-life footage, each episode takes you inside the minds of unusual and endangered species. You get to eavesdrop on their hopes, fears and anxieties – and discover how similar our worlds really are.
Awards Ceremony followed by the re-screening of the 4 winning short films as selected by the AegeanFF Jury.
SATURDAY, 29 JULY • 20.00 • MARIANNA CINEMA