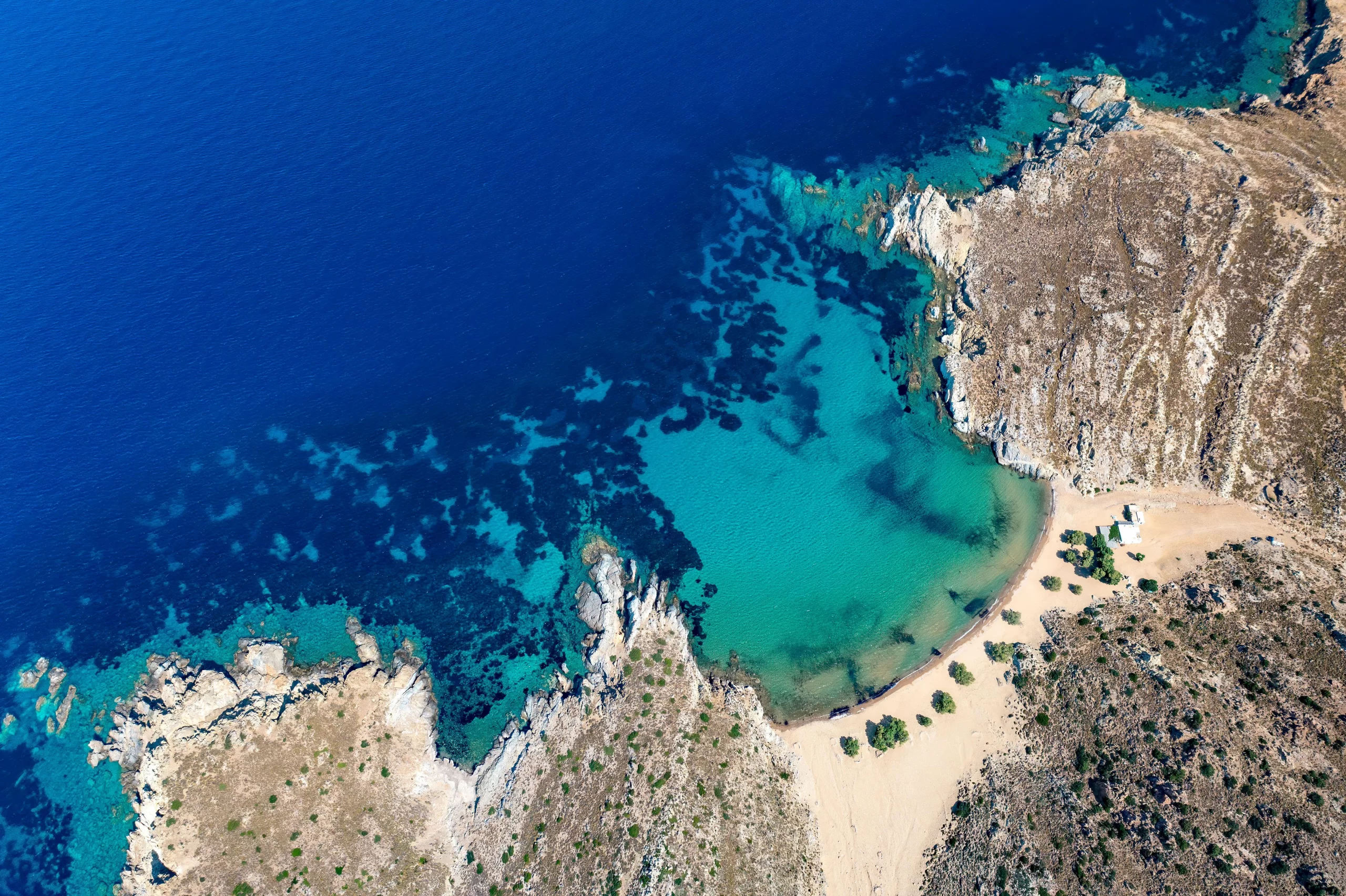 The Aegean Film Festival together with WaterBear Network  & HHMI Tangled Bank Studio have set the annual goal of bringing measurable environmental change and educate the next generations regarding the climate emergency.
For this reason, we introduced the programme "Echoes" – an international summit where filmmakers, scientists and environmentalists create and share compelling stories. It consists of documentary screenings, Q&A's, panel-talks, presentations, workshops and the RTF Competition. 
The Rescript The Future Competition, for young storytellers up to 24 years old, runs for a third successful time!
By assembling the knowledge, resources and communicators in the same location, we aim to "fast-track" projects and amplify awareness about ways to make a positive impact. 
The festival is also "walking its talk" with the target of becoming environmentally sustainable by the end 2023.
Together with KiloShop team, we up-cycle our old T-shirts and turn them into a brand new sustainable collection, we up-cycle our banners and screens into beach bags, we use our old tote-bags to re-print the new ones, we ban plastic from all of our operations and introduce many more cool new practices.
In 2022, Echoes took place in Spetses Island where also launched the Festival Alliance for the Climate – an international initiative with the mission to amplify the environmental voices.
In 2023 Echoes is returning to its home island Patmos from the 25th – 29th of July.
3 Feature Documentaries followed by Q&As
2 Panels & Presentations by invited experts
Screening of the RTF winners 2022 and launch of the 3rd RTF 2023
A Round Table selecting and designing a feasible project to be developed.
Echoes Panel A - 26 July , 12:00 - Patmos Aktis Conference Hall
Changing waters, changing world
The role of our oceans in solving the planetary crisis
Panel A is a discussion about the changing oceans, their and our role in solving the planetary crisis.
All the speakers have their own perspective on making a change. In this multidiciplinary panel we will hear the voices of a marine biologist, documentary filmmakers and local activists and dive deep into the oceans and the ecosystems of change within us. 
The water on our planet – salty and sweet – is the element that connects us all. We are nature and we are water. This is why we will approach these questions from the perspective of water.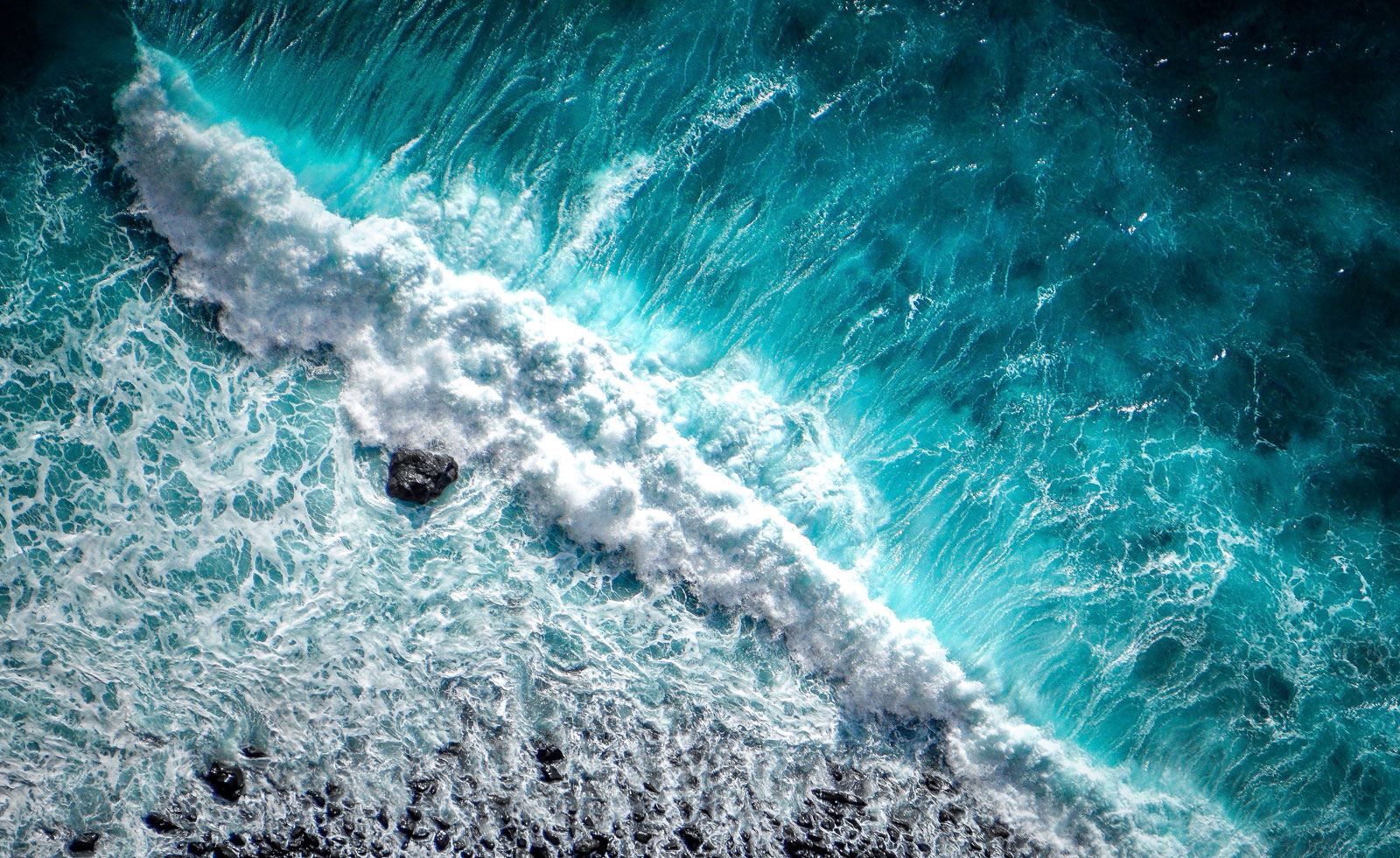 Questions we will likely be discussing:
What's the situation in our oceans right now and what are the key drivers of negative developments?
In which different ways we are approaching the changing oceans? How are the oceans of the world connected to life and the future of life on earth?
What makes us change and yet again, what prevents change and what is actual change?
What are the most powerful tools we can gather collectively to carve a clear path to progress in planetary crisis?
What could the role of cinema be in creating a more sustainable future?
Event duration: 12:00 – 15:00 (at the latest)
There will be no catering on location but free water is provided. We strongly recommend you to bring your own bottles. 
Nicolas Brown: Power and potential of documentary filmmaking + Role of our oceans in solving planetary crisis.
Jade Wheldon: Female perspectives on a global body of water.
Valentino Ricaud: Sea Shepherd activism. 
Giuseppe Notarbartolo di Sciara: What's happening in our oceans right now? – a scientific perspective.
Echoes Panel B - 28 July, 12:00 - Patmos Aktis Conference Hall
Panel B: Ecosystems of change X Patmos
Workshop on key challenges and ideas for solutions
Panel B is a collective workshop that bases itself on the mission of dialogue: to aim towards a shared understanding. It is a more zoomed in sister session of panel A, that views Patmos and the Aegean as a microcosm of the world and itsit's complexities.
We come together from all sides of the society to share our knowledge and identify key challenges in local sustainability so we can work towards connecting people to find tangible solutions, spark action and make a change on those challenges. The aim is to create connections that turn into actions on the ground and sea. The solutions and action taken in Patmos hopefully ignites action in other places of the world and can be scaled up wider and further.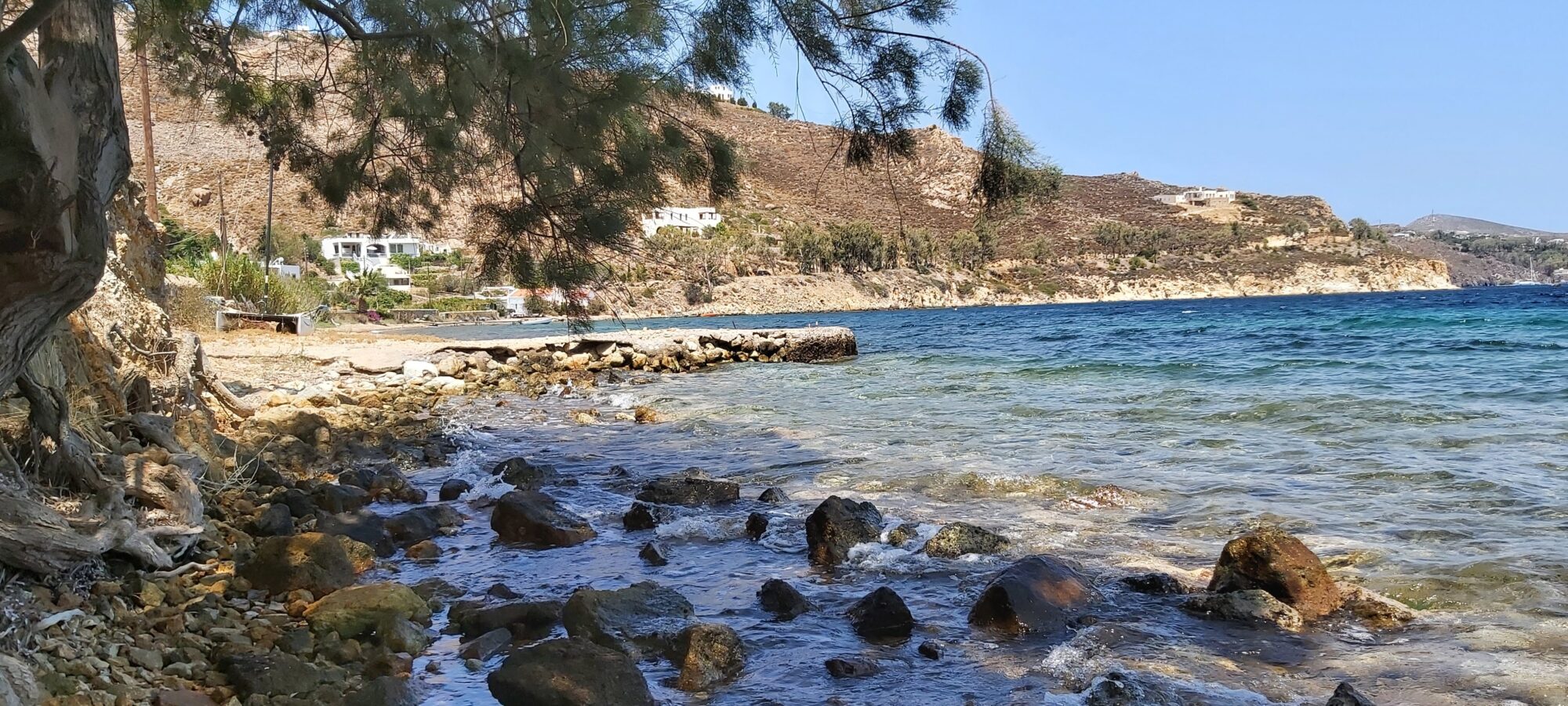 The workshop and dialogue is open to all. And everyone is welcome and encouraged to share their thoughts. We have a few speakers who have prepared and committed to sharing their perspectives on things, but everyone is equally important in this workshop. We will be sitting in a circular setting – speakers and moderator amongst participants – to promote the collective nature of the workshop.
The aim of the session is also to collect data for further use. We will ask the participants to share their views on key challenges and ideas for solutions on Google forms, and use this data in improving the sustainability of Patmos and Aegean Film Festival. Participation in sharing information is obviously voluntary.
Event duration: 12:00 – 14:30 
There will be no catering on location but free water is provided. We strongly recommend you to bring your own bottles. 
Premiere • Q&A
Documentary • 74' • Belgium, Netherlands • 2023
Director: Pieter Van Eecke
Language : Dutch, English, French
Subtitles: English, Greek
Rating: Not Rated
Thirteen-year-old Bo lives in a peaceful neighbourhood, has a loving family, lots of friends and is doing well at school – a pretty perfect young teenage life. Like other young people around the world, Bo is curious, questions everything and has a rebellious streak. As she follows the news, she can't help but to become increasingly aware of the perilous state of our planet – not just in far away places, but also closer to home in Belgium. She decides to take up the fight against climate change and joins Extinction Rebellion, along with her close friend Luca. They occupy factory sites and highways, and soon  grapple with the forces ranged against them. They are ignored, criticized and arrested, even spending time in police cells. As Luca proposes increasingly radical action, the more thoughtful Bo looks for her own way through the moral, ethical and practical dilemmas of our age.
PLANET B is the coming-of-age story of two young people trying to grow up in a world that is destroying itself. What will it take to make people realize there is no Planet B?
TUESDAY 25 JULY • 23.00 •STARFISH CINEMA
Wild Hope series:
The Big Oyster, Canine Conservationists, Beaver Fever
Premiere • Q&A
Documentary • total time 84' • USA, Australia, United Kingdom • 2023
Director: None
Language : English
Subtitles: Greek
Rating: Not Rated
The Big Oyster: New York City is an iconic place many of us feel we know well—from its towering skyscrapers and sprawling bridges to its streets teeming with traffic, commerce, and cuisine. The "city that never sleeps" is famous for being full of life—on land. Less well-known is that its harbor was once teeming with life too. Until centuries of pollution and misuse turned it into a cesspool. Today, an alliance of architects, restaurateurs, scientists, and high school students is working to restore New York
Canine Conservationists: Dogs are often thought of as humans' best friends. But in Australia, they're partnering with people to save other species from grave threats to the island continent's unique fauna. In Brisbane, dogs are sniffing out koala scat (and the animals who expel it) in habitats fragmented by wildfires and urbanization. Pinpointing the marsupials' whereabouts allows researchers to map out the forest tracts that must be restored and reconnected to protect them. Farther north, on Queensland's Woongara Coast, canines are tracking down—and taking out—invasive foxes that have devastated sea turtle nesting sites. Across the country, these canine conservationists are being employed to do everything from protecting little penguins from predators, to detecting rare platypuses, to aiding Tasmanian devil breeding efforts.  WILD HOPE is a series that highlights the conservation changemakers who are sparking new hope for the future of our planet.
Beaver Fever: The surprise return of beavers to the British countryside brings benefits and controversy for humans and wildlife alike. The work of these famously busy rodents increases local biodiversity, reduces storm-induced flooding, and restores wilderness to a highly manicured landscape. It also injects some chaos into the lives of the beavers' human neighbors. Can the British beavers regain their former glory as powerful ecosystem engineers, or is their new home too domesticated to return to the wild?  WILD HOPE is a series that highlights the conservation changemakers who are sparking new hope for the future of our planet.
THURSDAY, 27 JULY • 21.00 • STARFISH CINEMA

Premiere
Documentary • 89' • France • 2022
Director: Alexander Abaturov
Language : Yakut
Subtitles: English, Greek
Rating: Not Rated
In the summer of 2021, an exceptional heatwave and drought led to giant fires that ravaged 19 million hectares of land in northeastern Siberia. In this region at the heart of the taiga lies the village of Shologon, soon to be blanketed by a thick cloud of smoke. Spread by the wind, the black ashes carry alarming news: the forest is on fire and the flames are fast approaching. The government having left them to fend for themselves, the inhabitants must rally to fight The Dragon.
FRIDAY, 28 JULY • 23.00 • MARIANNA CINEMA
SHORTS ECHOES & 3RD RESCRIPT THE FUTURE COMPETITION LAUNCH
WEDNESDAY, 26 JULY • 20.40 • STARFISH CINEMA • Q&A WITH THE DIRECTORS
In Death is Life, Mother of the Forest - Curupira, PLSTC, Hot Rod, Fuochi, Animals In Therapy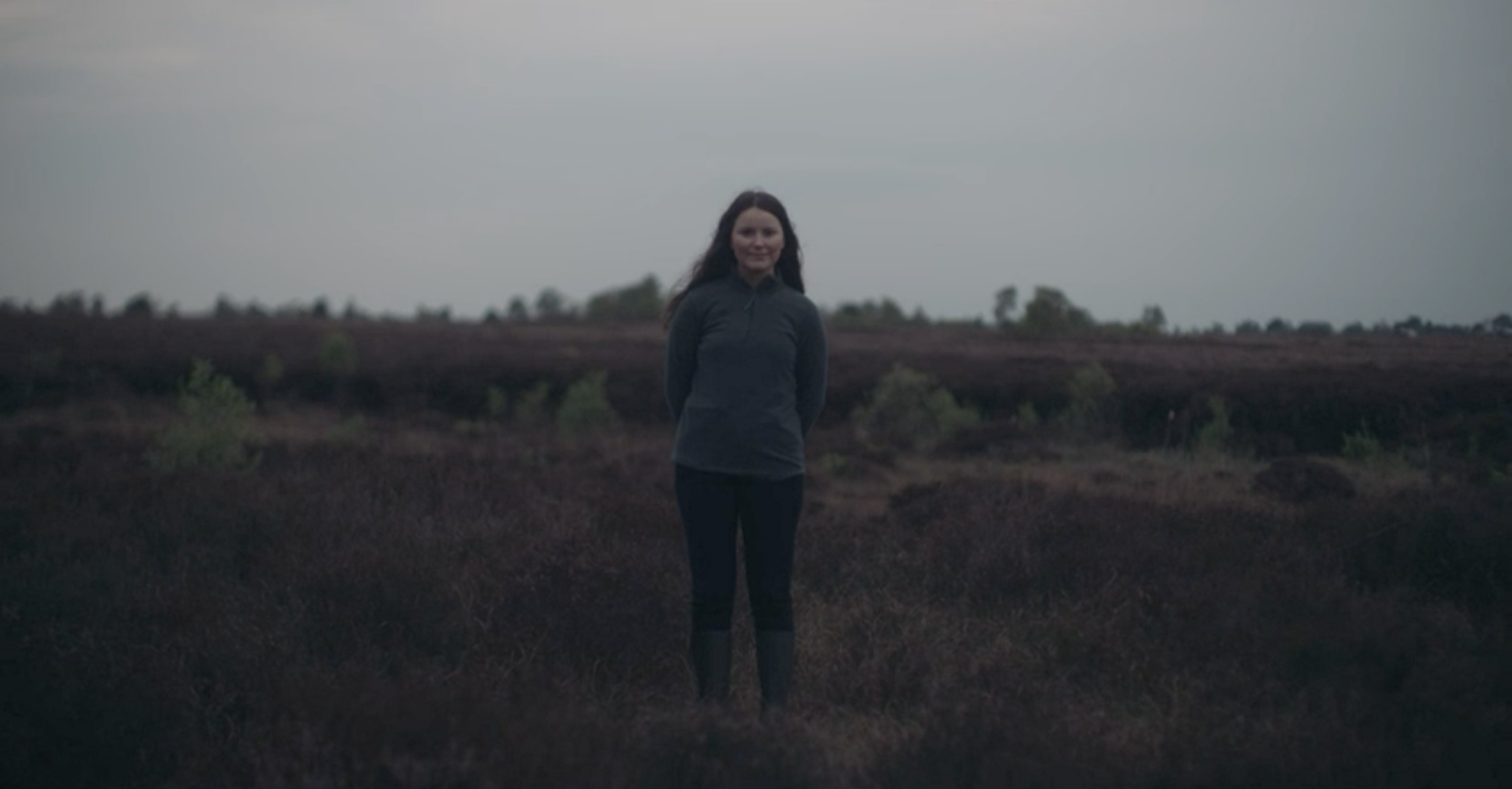 Documentary • 11' • Netherlands • 2023
Director: Swantje Furtak, Frankie Turk
Language: English
Subtitles: Greek
In Death is Life is a short film about the tensions and interconnections of people and peatlands in rural Ireland. The story is told through the voices of Bernie, Tommy, and Caitlin, who each hold a different perspective on the past, present and future of the bog.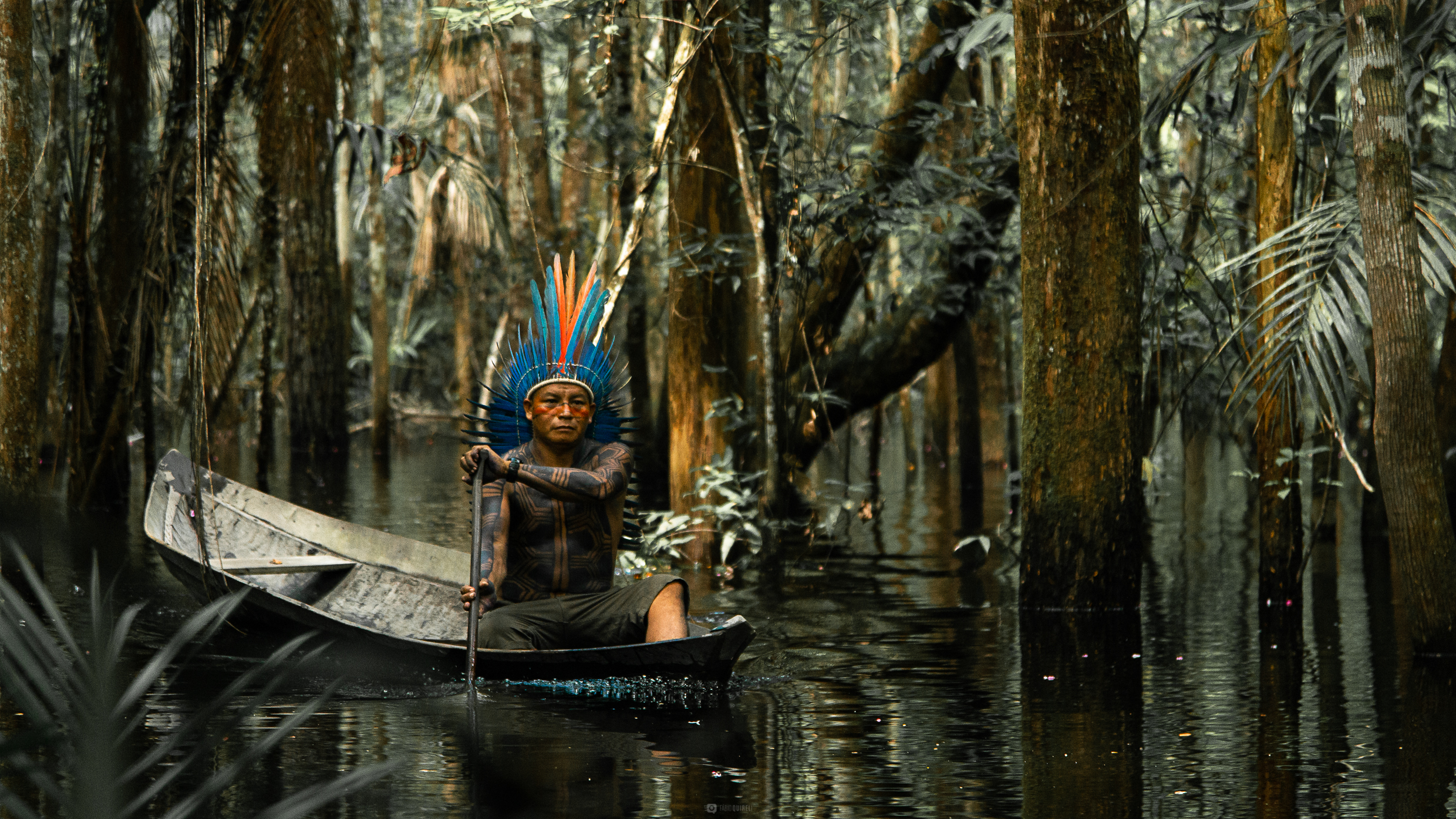 Mother of the Forest ~ Curupira ~
Documentary• 12' • Brazil • 2023
Director: Lea Hejn
Language: Portuguese
Subtitles: English, Greek
"The Mother of the Forest ~ Curupira" is an Amazonian goddess tale narrated through the voices of the Borarí people. The goddess stands as the powerful protector of all life within the forest, generously bestowing gifts. However, her punishments are unforgiving if her home is disrespected. In today's world, where agri-business, logging, and mining threaten the forest at an alarming rate, her warnings hold greater significance than ever. This story serves as a reminder to listen, respect, and cultivate a more harmonious connection with nature if we aim to safeguard our shared home.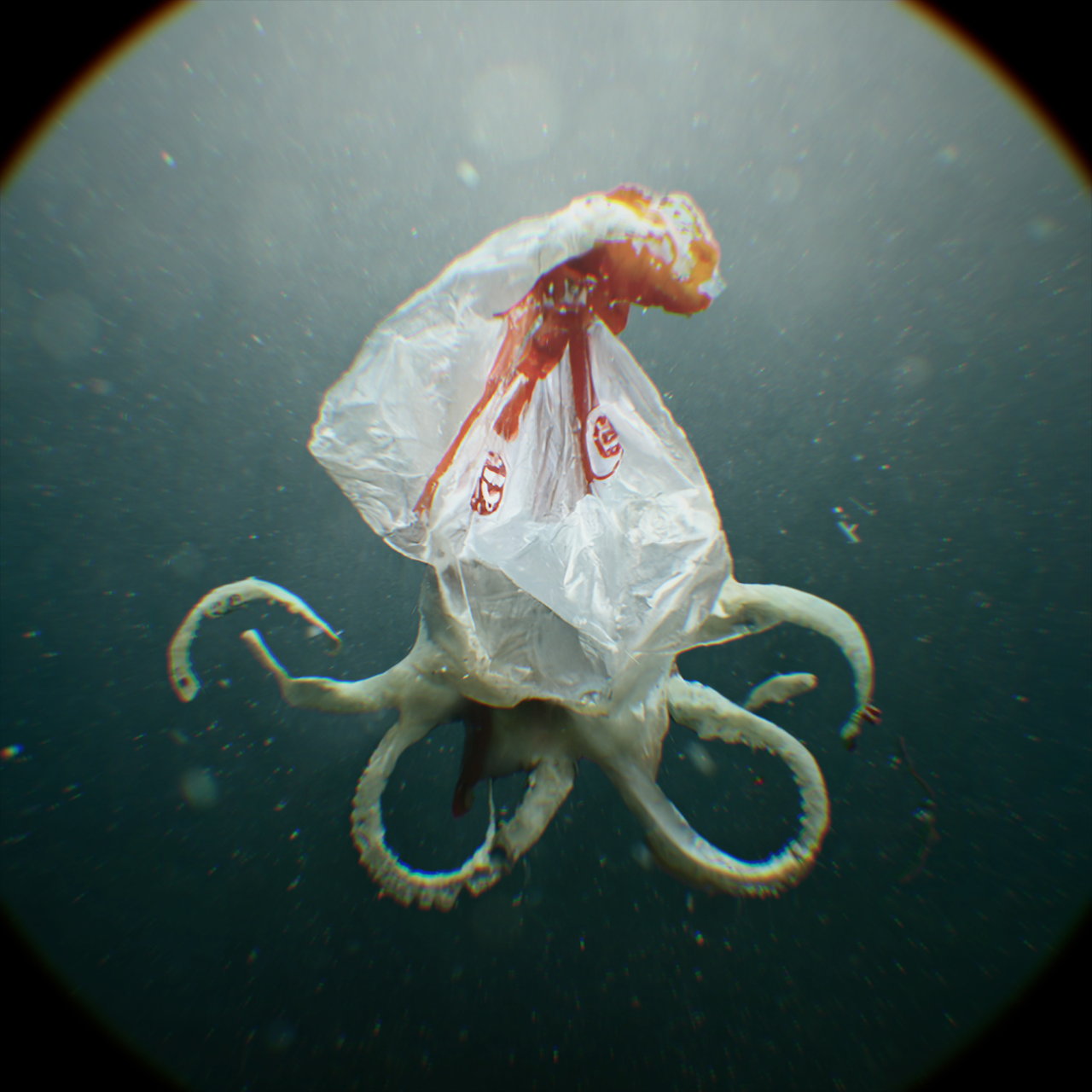 Animation • 2' • France • 2022
Director: Laen Sanches
Language: No Dialogue
Subtitles: No Dialogue
Welcome to the world of PLSTC, an undersea dystopia that submerges you in the disturbing reality of plastic pollution in our oceans. Through a series of graphically confronting AI-generated and hand-composited images of ocean creatures, this experimental animated film confronts you with the devastating consequences of our habits on marine life, and leaves you gasping for breath.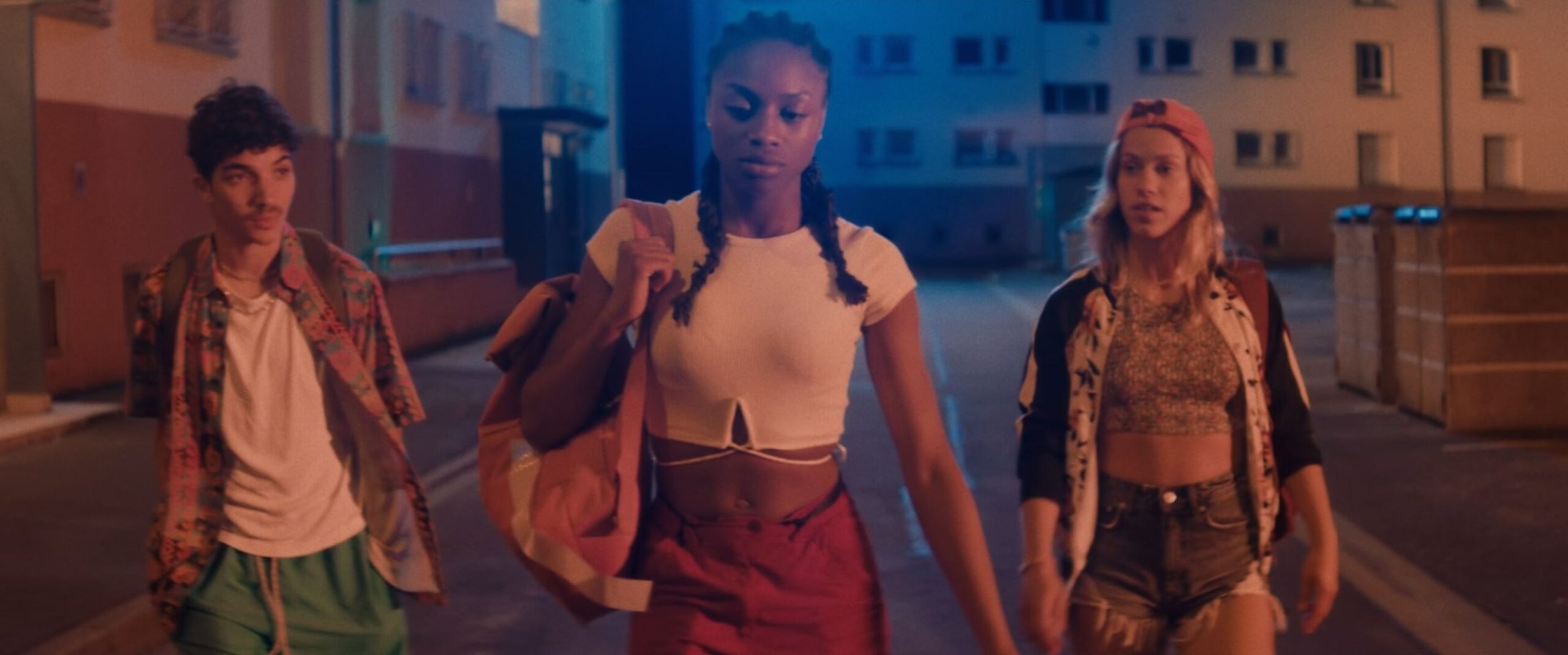 Comedy• 17' • France • 2022
Director: Juliette Gilot
Language: French
Subtitles: English, Greek
In the scorching summer of 2031, with temperatures soaring to 104°, Saadia, a 16-year-old attending mechanical school  in a struggling car industry, trades her scooter for a workhorse after a joke from her friends. She brings the horse to her housing project, sparking the curiosity and scorning of her neighbours. The film explores the power of imagination, resilience, and unconventional choices in shaping the future.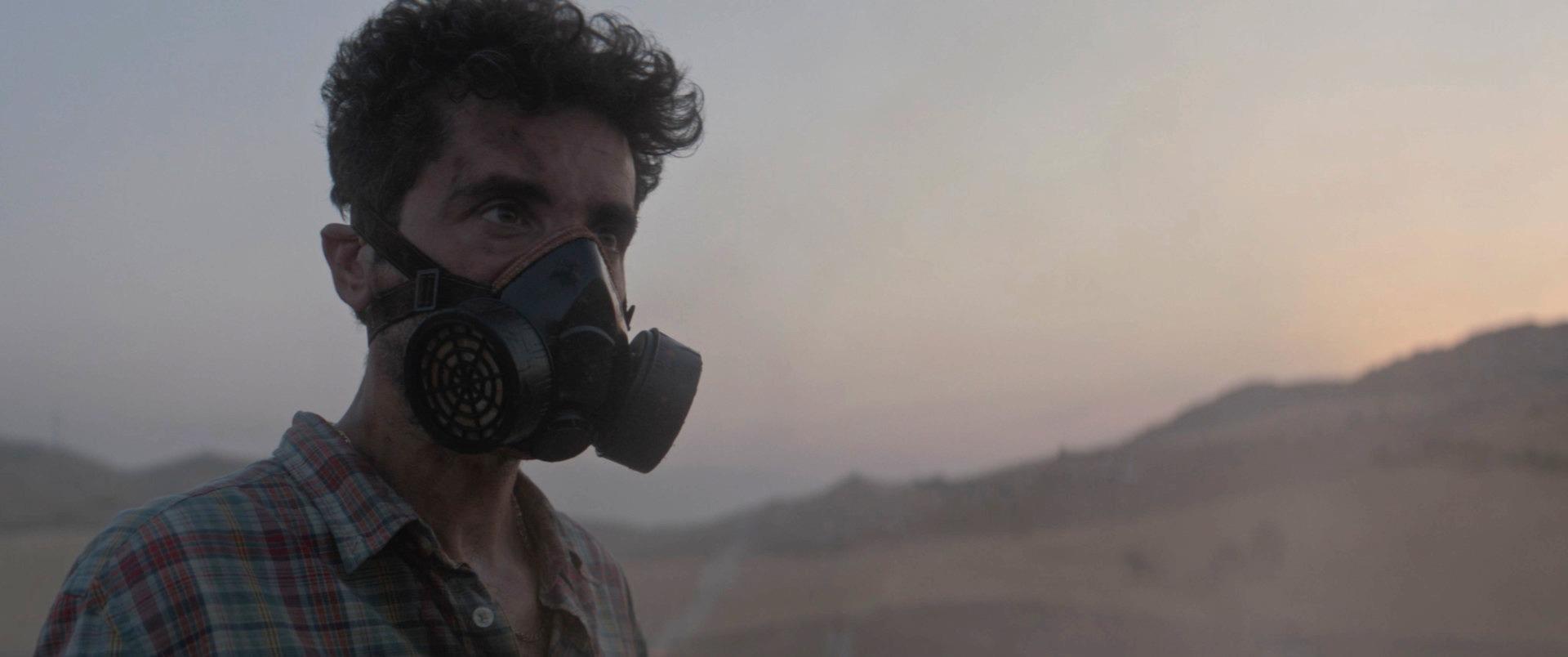 Drama • 16' • Italy • 2022
Director: Mirko Genduso
Language: Italian
Subtitles: English, Greek
Ino is a farmer who lives in the shade of a giant wind turbine in the heart of Sicily, facing the disease of his father, a man attached to a ventilator, whose last desire is to escape from stillness and see the snow for the first and last time. Ino will not resign himself to his father's choice. While the earth around him is slowly burning, he will try to defend the world he has built for his father, until the day the fire arrives in his land.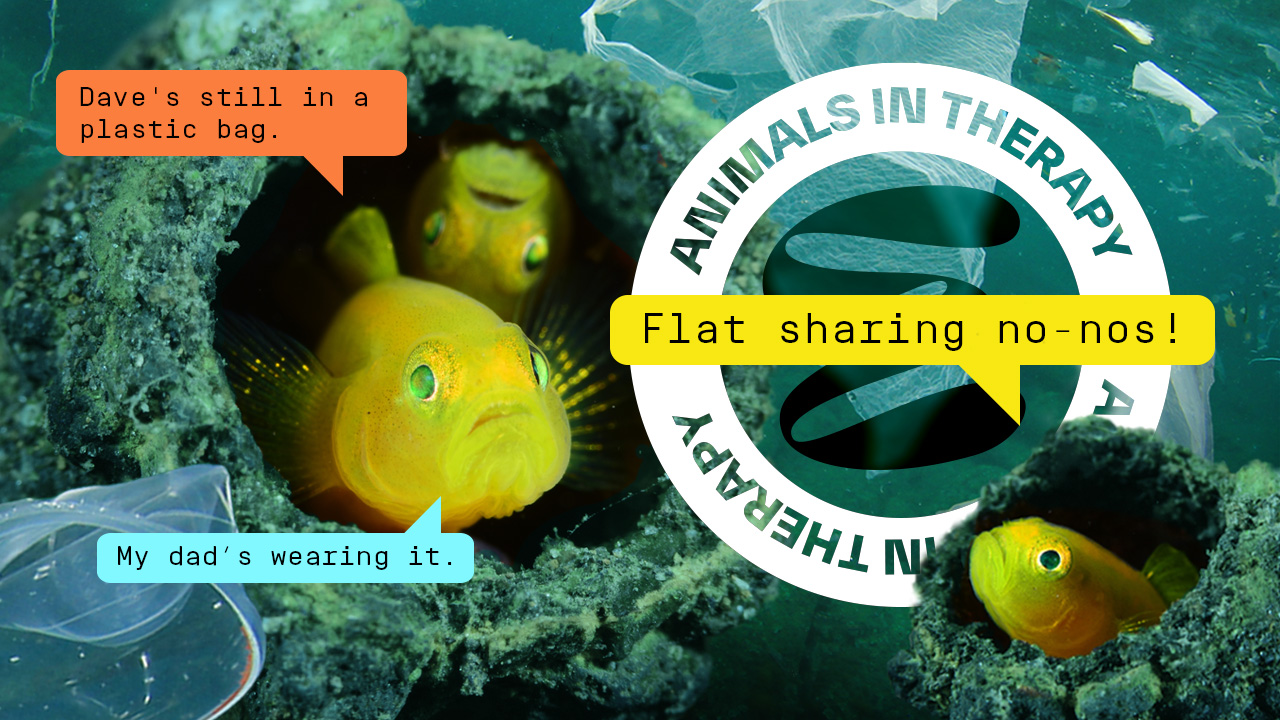 Comedy• 1' per film (5 films) • UK • 2022
Director: Tim Hope
Language: English
Subtitles: Greek
Why am I anxious? Why is it so hard to find a date? How are you dealing with the housing crisis?!' The animals in our series of short, comedic films ask themselves these and other thought-provoking questions. Using real-life footage, each episode takes you inside the minds of unusual and endangered species. You get to eavesdrop on their hopes, fears and anxieties – and discover how similar our worlds really are.