Serifos, 15 - 17 September
Check the screenings and events and book your tickets
Premiere
Documentary • 80' • Mexico • 2022
Director: Xun Sero
Language : Spanish, Tzotzil
Subtitles: English, Greek
Rating: Unrestricted
As a Mexican Tzotzil I grew up between the sacrality both of Guadalupe Virgin and Mother Earth. As a son, I grew up among the derision of not having a father and blaming my mother for it. 'Mom' is a dialogue between mother and son exploring their contradictions, knowing and recognizing each other, and reflecting on naturalized violence and its reproduction.
SATURDAY, 22 JULY • 21.00 • STARFISH CINEMA
Premiere
Documentary • 68' • Russia • 2022
Director: Angie Vinchito
Language : Russian
Subtitles: English, Greek
Rating: 18
This IDFA-winning film is an essential watch. Composed entirely of videos posted on social media by Russian children and teenagers, it paints a jaw-dropping picture of how militarism and authoritarianism is instilled into Russian citizens from an early age. Made under a pseudonym, Manifesto is a dark, disturbing mosaic, culminating in a horrifying ending. Aggression and oppression are unwittingly passed on from one generation to the next.
SUNDAY, 23 JULY • 21.00 • STARFISH CINEMA

Q&A with the Filmmakers
Documentary • 90' • Italy, France, Greece, Qatar, United Kingdom • 2022
Director: Giulia Amati
Language : Greek
Subtitles: English
Rating: G
This film follows a 10-year-old boy for more than a year as he is confronted by a decision which could potentially have a huge impact, not just on his own future, but on that of his island.
TUESDAY, 25 JULY • 21.00 • STARFISH CINEMA

Premiere
Documentary • 74' • Belgium, Netherlands • 2023
Director: Pieter Van Eecke
Language : Dutch, English, French
Subtitles: English, Greek
Rating: Unrestricted
Thirteen-year-old Bo lives in a peaceful neighbourhood, has a loving family, lots of friends and is doing well at school – a pretty perfect young teenage life. Like other young people around the world, Bo is curious, questions everything and has a rebellious streak. As she follows the news, she can't help but to become increasingly aware of the perilous state of our planet – not just in far away places, but also closer to home in Belgium. She decides to take up the fight against climate change and joins Extinction Rebellion, along with her close friend Luca. They occupy factory sites and highways, and soon  grapple with the forces ranged against them. They are ignored, criticized and arrested, even spending time in police cells. As Luca proposes increasingly radical action, the more thoughtful Bo looks for her own way through the moral, ethical and practical dilemmas of our age.
PLANET B is the coming-of-age story of two young people trying to grow up in a world that is destroying itself. What will it take to make people realize there is no Planet B?
TUESDAY, 25 JULY • 23.00 • STARFISH CINEMA

Premiere • Q&A with the Director
Documentary • 79' • USA, UK • 2023
Director: Sophie Compton, Reuben Hamlyn
Language : English
Subtitles: Greek
Rating: 17
ANOTHER BODY follows a college student after she discovers deepfakes of herself circulating online. Through candid video diaries, synthetic media, and 2D and 3D animation, the film takes you into Taylor's online and offline worlds, humanizing a vast social issue in a compelling personal story.
WEDNESDAY, 26 JULY • 22.30 • STARFISH CINEMA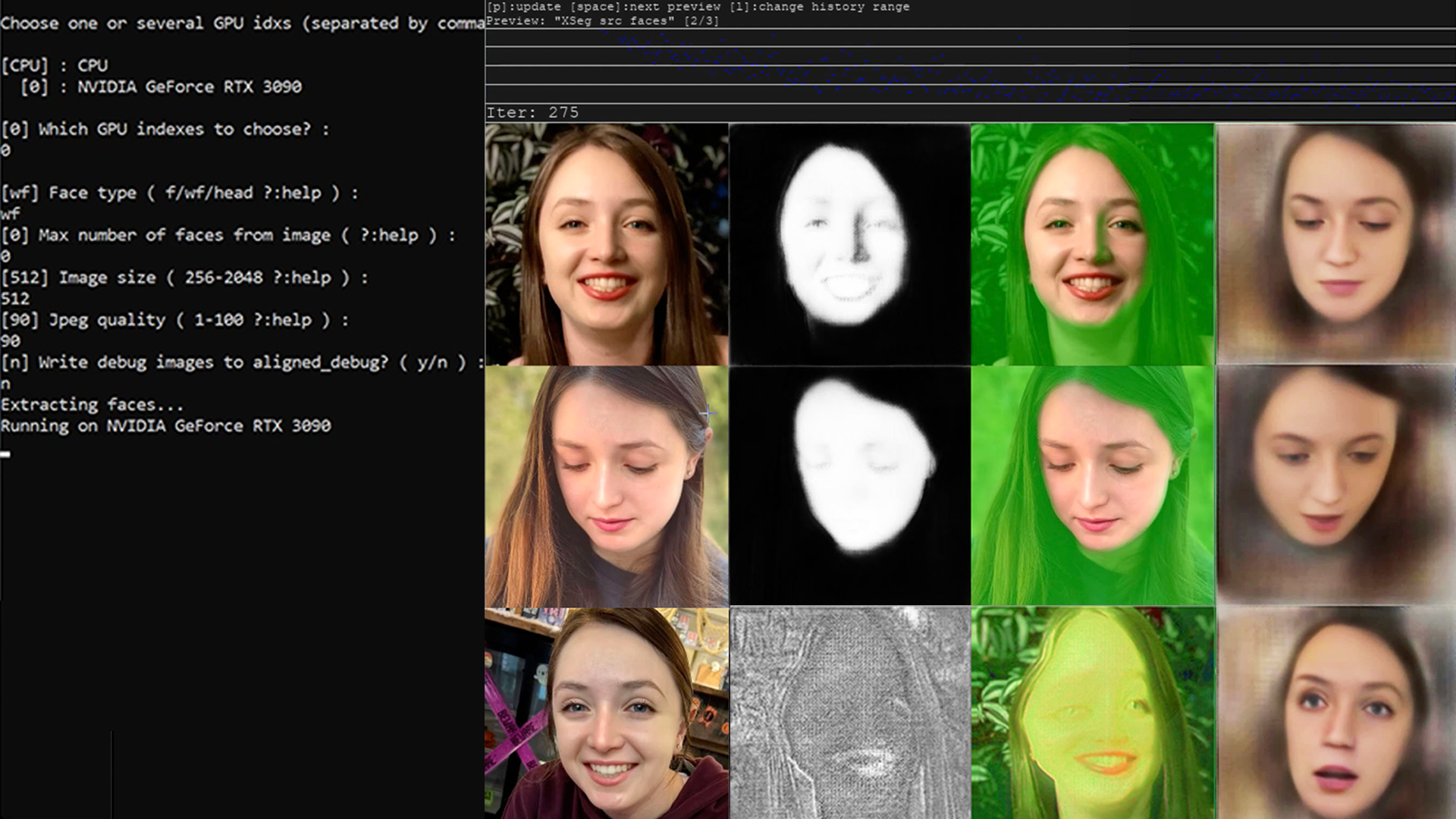 WILD HOPE SERIES:
The Big Oyster, Canine Conservationists, Beaver Fever
Premiere • Q&A
Documentary • Total Duration 84' • USA, Australia, United Kingdom • 2023
Made by: Jared Lipworth, Sean B. Carroll, HHMI Tangled Bank Studios
Language : English
Subtitles: Greek
Rating: Unrestricted
The Big Oyster: New York City is an iconic place many of us feel we know well—from its towering skyscrapers and sprawling bridges to its streets teeming with traffic, commerce, and cuisine. The "city that never sleeps" is famous for being full of life—on land. Less well-known is that its harbor was once teeming with life too. Until centuries of pollution and misuse turned it into a cesspool. Today, an alliance of architects, restaurateurs, scientists, and high school students is working to restore New York
Canine Conservationists: Dogs are often thought of as humans' best friends. But in Australia, they're partnering with people to save other species from grave threats to the island continent's unique fauna. In Brisbane, dogs are sniffing out koala scat (and the animals who expel it) in habitats fragmented by wildfires and urbanization. Pinpointing the marsupials' whereabouts allows researchers to map out the forest tracts that must be restored and reconnected to protect them. Farther north, on Queensland's Woongara Coast, canines are tracking down—and taking out—invasive foxes that have devastated sea turtle nesting sites. Across the country, these canine conservationists are being employed to do everything from protecting little penguins from predators, to detecting rare platypuses, to aiding Tasmanian devil breeding efforts.  WILD HOPE is a series that highlights the conservation changemakers who are sparking new hope for the future of our planet.
Beaver Fever: The surprise return of beavers to the British countryside brings benefits and controversy for humans and wildlife alike. The work of these famously busy rodents increases local biodiversity, reduces storm-induced flooding, and restores wilderness to a highly manicured landscape. It also injects some chaos into the lives of the beavers' human neighbors. Can the British beavers regain their former glory as powerful ecosystem engineers, or is their new home too domesticated to return to the wild?  WILD HOPE is a series that highlights the conservation changemakers who are sparking new hope for the future of our planet.
THURSDAY, 27 JULY • 21.00 • STARFISH CINEMA

Premiere
Documentary • 89' • France, Switzerland • 2022
Director: Alexander Abaturov
Language : Yakut
Subtitles: English, Greek
Rating: Unrestricted
In the summer of 2021, an exceptional heatwave and drought led to giant fires that ravaged 19 million hectares of land in northeastern Siberia. In this region at the heart of the taiga lies the village of Shologon, soon to be blanketed by a thick cloud of smoke. Spread by the wind, the black ashes carry alarming news: the forest is on fire and the flames are fast approaching. The government having left them to fend for themselves, the inhabitants must rally to fight The Dragon.
FRIDAY, 28 JULY • 23.00 • MARIANNA CINEMA
DOCUMENTARY AUDIENCE AWARD
Re-screening of the winning short films followed by the awarded documentary selected by the audience of Patmos.
Winners to be announced on Saturday 29th of July at 20.30 during the award ceremony (two hours before the screening) 
SATURDAY, 29 JULY • 22.30 • STARFISH CINEMA