Echoes Programme 2022 "Unsung Heroes"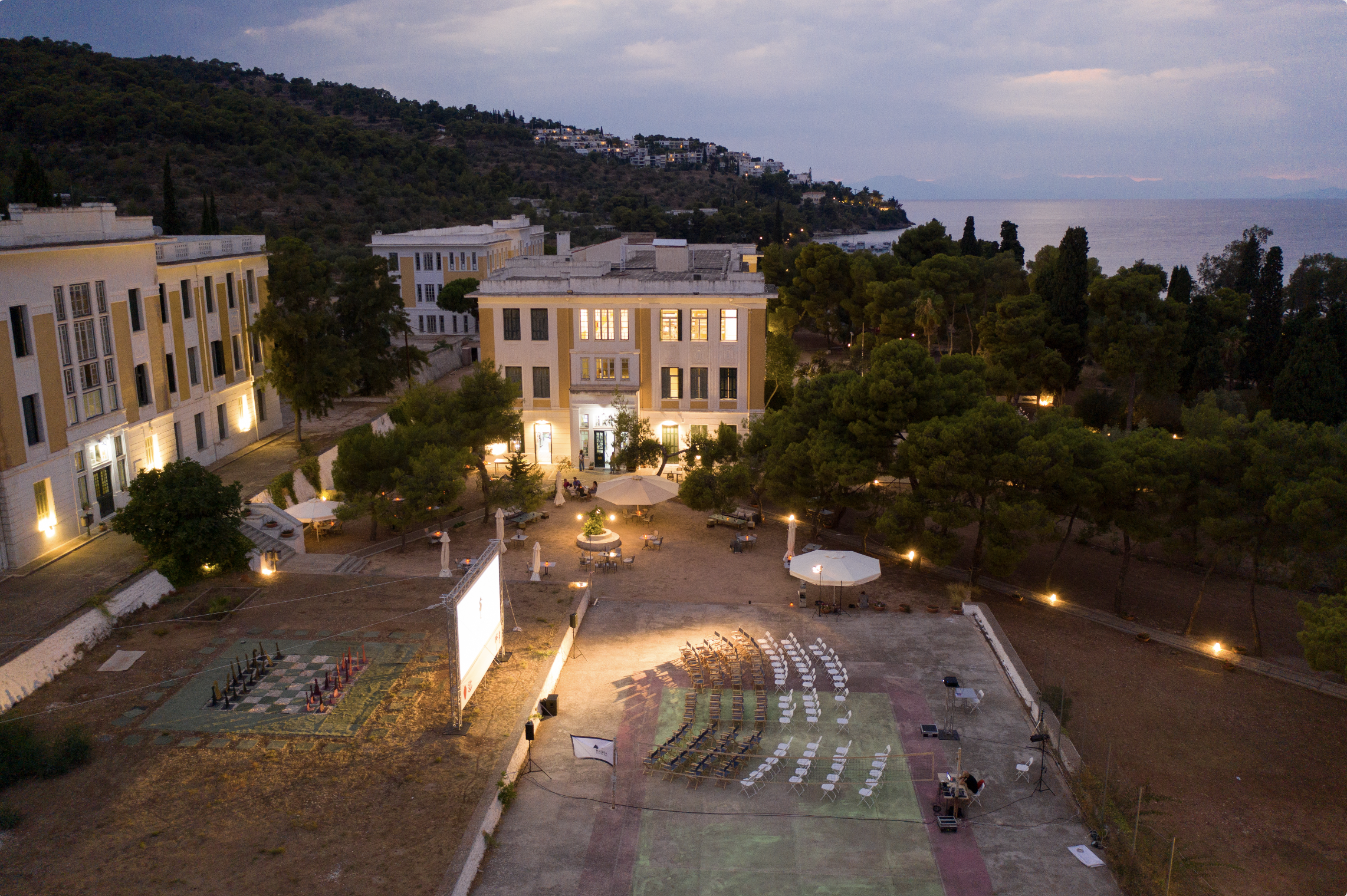 The Aegean Film Festival together with WaterBear Network  & HHMI Tangled Bank Studio have set the annual goal of bringing measurable environmental change and educate the next generations regarding the climate emergency.
For this reason, we introduced the programme "Echoes" – an international summit where filmmakers, scientists and environmentalists create and share compelling stories. It consists of documentary screenings, Q&A's, panel-talks, presentations, workshops and the RTF Competition. 
The Rescript The Future Competition, for young storytellers 13-24 years old, runs for a second successful time!
By assembling the knowledge, resources and communicators in the same location, we aim to "fast-track" projects and amplify awareness about ways to make a positive impact. 
The festival is also "walking its talk" with the target of becoming environmentally sustainable by 2023.
Together with KiloShop team, we up-cycle our old T-shirts and turn them into a brand new sustainable collection, we up-cycle our banners and screens into beach bags, we use our old tote-bags to re-print the new ones, we ban plastic from all of our operations and introduce many more cool new practices.
In 2022, Echoes will take place in Spetses Island where we will also launch the Festival Alliance for the Climate – an international initiative with the mission to amplify the environmental voices.
3 Feature Documentaries followed by Q&As
4 Panels & 3 Presentations by invited experts
Workshop "Fashion Sustainability & Up-Cycling"
6 curated short films (in collaboration with Tampere Film Festival)
Screening of the RTF winners 2022
A Round Table selecting and designing a feasible project to be developed.
If you want to support and participate to the programme please get in touch.
Presentation - Poseidonia | 18:30-19:00
Anastasia Haritou, Roxani Naasan Aga-Spyridopoulou (iSea)
Panel - Restoring Ocean Habitats | 19:00-19:30
Brian Tsuyoshi Takeda (Urchinomics), Giorgos Paximadis (FAQ)
Documentary • 83' • Brazil, Denmark, United States • 2022
Director: Alex Pritz
Language : Portuguese, Tupi
Subtitles: English, Greek
Rating: Not Rated
An immersive on-the-ground look at the tireless fight of the Indigenous Uru-eu-wau-wau people against the encroaching deforestation brought by illegal settlers and an association of nonnative farmers in the Brazilian Amazon.
SPETSES • SUNDAY, 10 JULY • 21.00 • PITYOUSA OPEN AIR CINEMA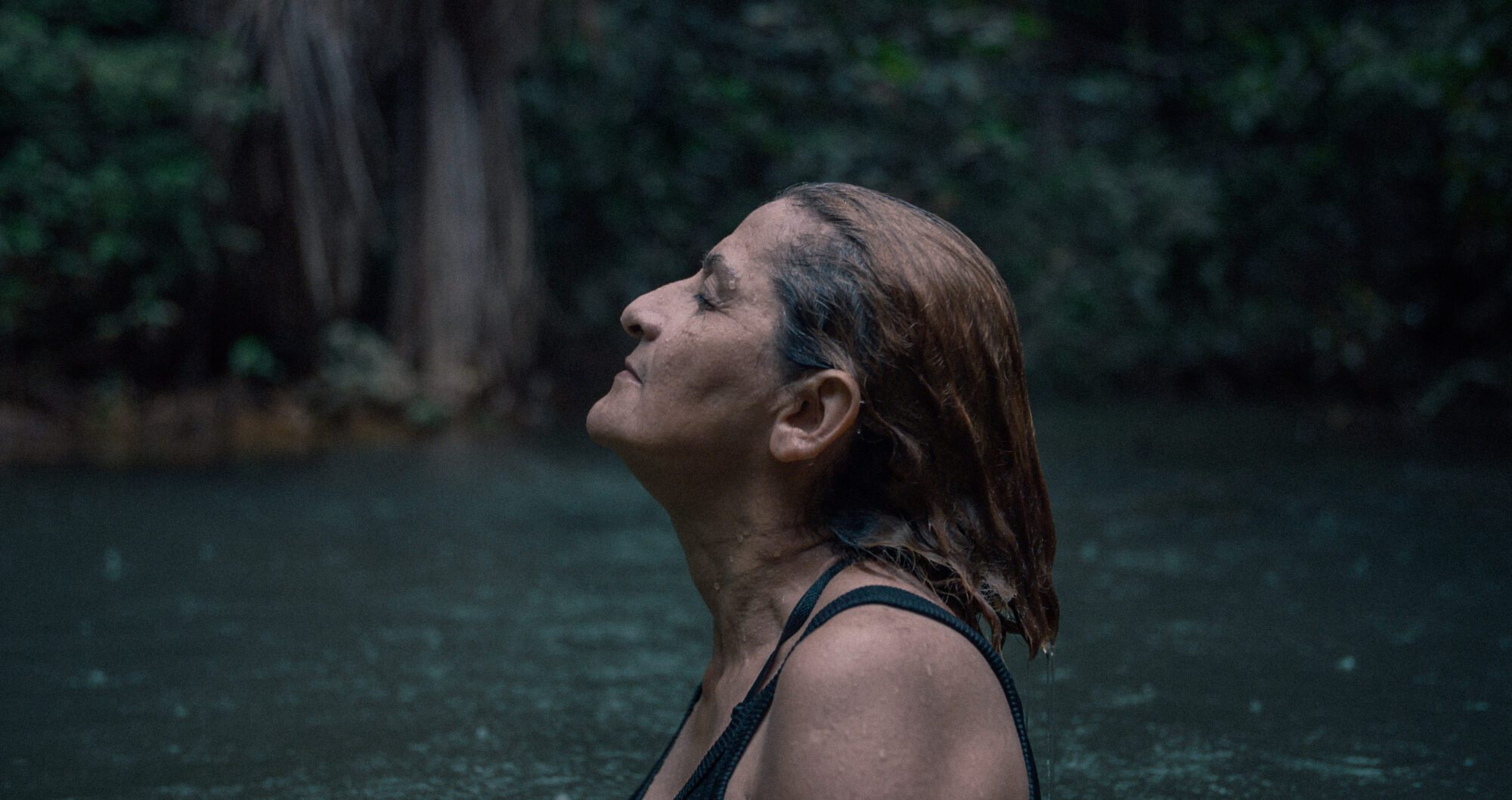 Workshop - Fashion Sustainability & Up-Cycling | 12:00-14:00
Presentation - Vintage Fashion | 18:30-19:00
Panel - Sustainable Fashion | 19:00-19:30
Sophia Danaka (KiloShop), Romina Karamanea (Fashion designer, Romina Karamanea Fashion School), Emma Efmorfidi (Fashion & Shoe Designer)
Documentary • 92' • France • 2021
Director: Marie Amiguet, Vincent Munier
Language : French
Subtitles: English, Greek
Rating: Not Rated
Two men explore the high-altitude wilderness of Tibet with many cameras, filming wildlife from a respectful distance and searching for the rare snow leopard.
SPETSES • MONDAY, 11 JULY • 21.00 • PITYOUSA OPEN AIR CINEMA
Panel - Storytelling For Change | 12:00-14:00
Sam Sutaria (Waterbear), Anna Irwin, HHMI Tangled Bank Studios, Barney Weston (RTF Winner 2021, dir. 'Football for the Future')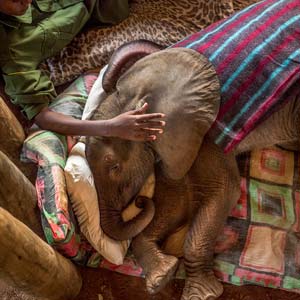 Director: Ami Vitale
Language: English
Subtitles: English 
This is a personal story about a group of women and an elephant named Shaba who changed each other's lives. This film is a powerful reminder that we are a part of a complex world created over millions of years, and the survival of all species is intertwined with our own.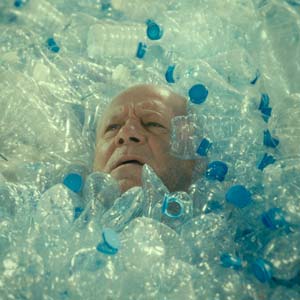 Director: Sarah Hafner 
Language: French
Subtitles: English 
Pollution, global warming, overpopulation, for Jean-Claude and Maddy, there is only one solution: to leave the earth and ask for help from extraterrestrials. But when a little green man comes along to save them, things don't quite go as planned.
MY GARDEN OF A THOUSAND BEES
Documentary • 53' • UK • 2021
Director: David Allen
Language : English
Subtitles: English, Greek
Rating: Not Rated
A wildlife cameraman spends his time during the
coronavirus pandemic lockdown filming the bees
in his urban garden and discovers the many diverse
species and personalities that exist in this insect
family
SPETSES • TUESDAY, 12 JULY • 21.00 • ANARGYRIOS & KORGIALENIOS SCHOOL
Panel - Wild Bees | 12:00-14:00
Martin Dohrn (Wildlife Filmmaker & Cinematographer), Anna Irwin, HHMI Tangled Bank Studios, Argyris Mathios Tzimanis (Beekeeper)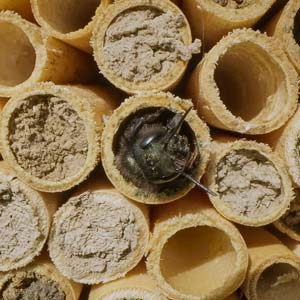 Director: Neil Losin
Language: English
Subtitles: English 
Pollination. The ancient partnership between bees and plants is so fundamental to life on land that we often take it for granted. But a team of scientists is discovering that an unexpected third partner makes the bee-plant mutualism possible. Developing bees rely on microbes – bacteria and fungi – to consume nectar and pollen and become a protein-rich food source for the bees. Without the microbes, the bee-plant partnership falls apart. This discovery presents an urgent question: how are microbe-killing chemicals like fungicides affecting bees? And how can we adapt food systems that depend on these chemicals to protect wild pollinators?
Presentation - Festival Alliance for the Climate | 18:30-19:30
Poppy Mason-Watts (Waterbear), Jukka-Pekka Laakso (Tampere SFF), Babis Tsoutsas (Aegean FF), Anna Irwin, HHMI Tangled Bank Studios
Wednesday, 13 July | 21:00-23:00
2021 RTF Winning Shorts | 21:00
Football's Climate Story, Tide To Nature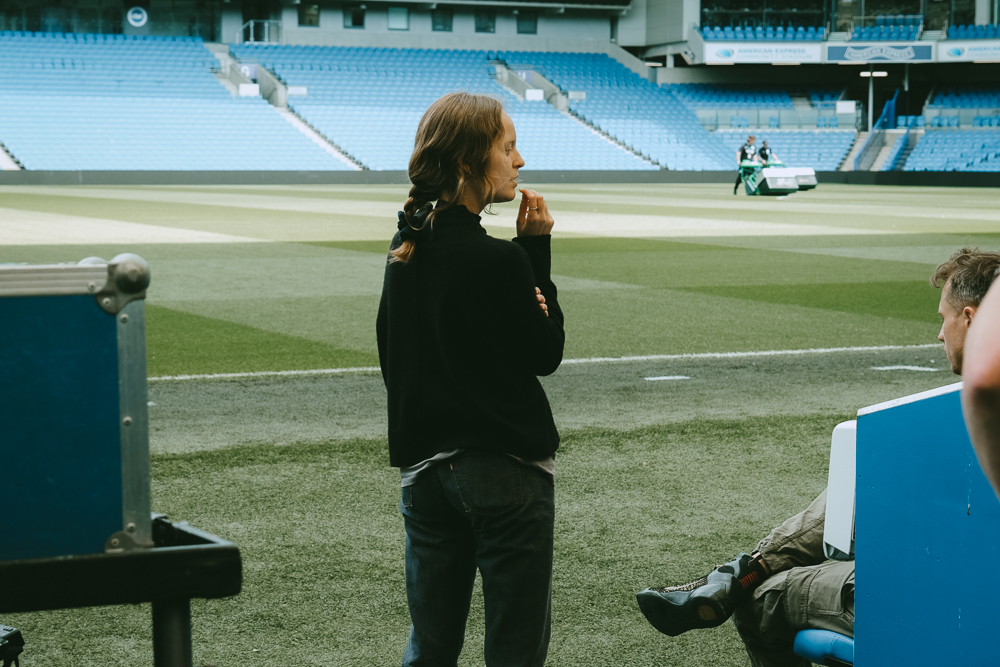 Play on: Football's Climate Story
Director: Barney Weston
Language: English
Subtitles: English
The world's most popular sport is under threat. Climate change is threatening to disrupt footballat all levels – from grassroots right to the top tier. In Play On we see how climate change is affecting the beautiful game through two key stories from two British towns and their clubs.
From the plight of a club at threat to the actions of another taking a stand, we learn that the only way football can carry on, is to come together.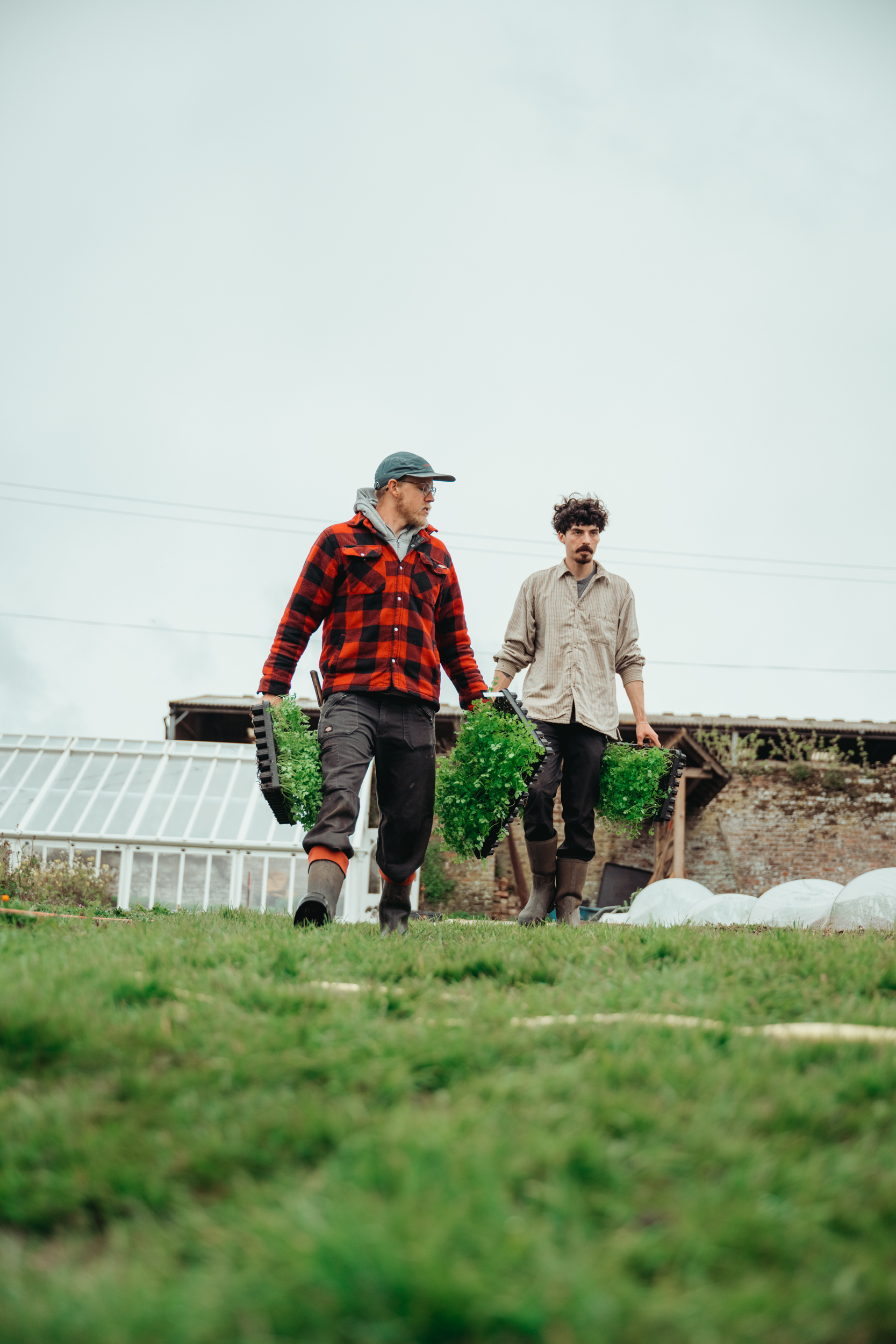 Director: Oliver Riley
Language: English
Subtitles: English
After struggling to fit in the standard educational system, 15-years old Oliver Riley decides to leave school to be homeschooled. With more time to develop his interests outside of studying,
such as photography and surfing, Oli starts growing his confidence and developing a strong sense of self. As he grows older he nurtures a deeper connection with the nature surrounding his home, in the stunning coastal town of St. Ives, situated at the edge of the UK on the Atlantic Ocean. This bond empowers him to start shaping his life for the better and making positive changes to try and protect our shared home: Earth.
Our Ark, Haulout, The Secret of Mr. Nostoc, Tomorrow is A Water Palace, Mame Coumba Bang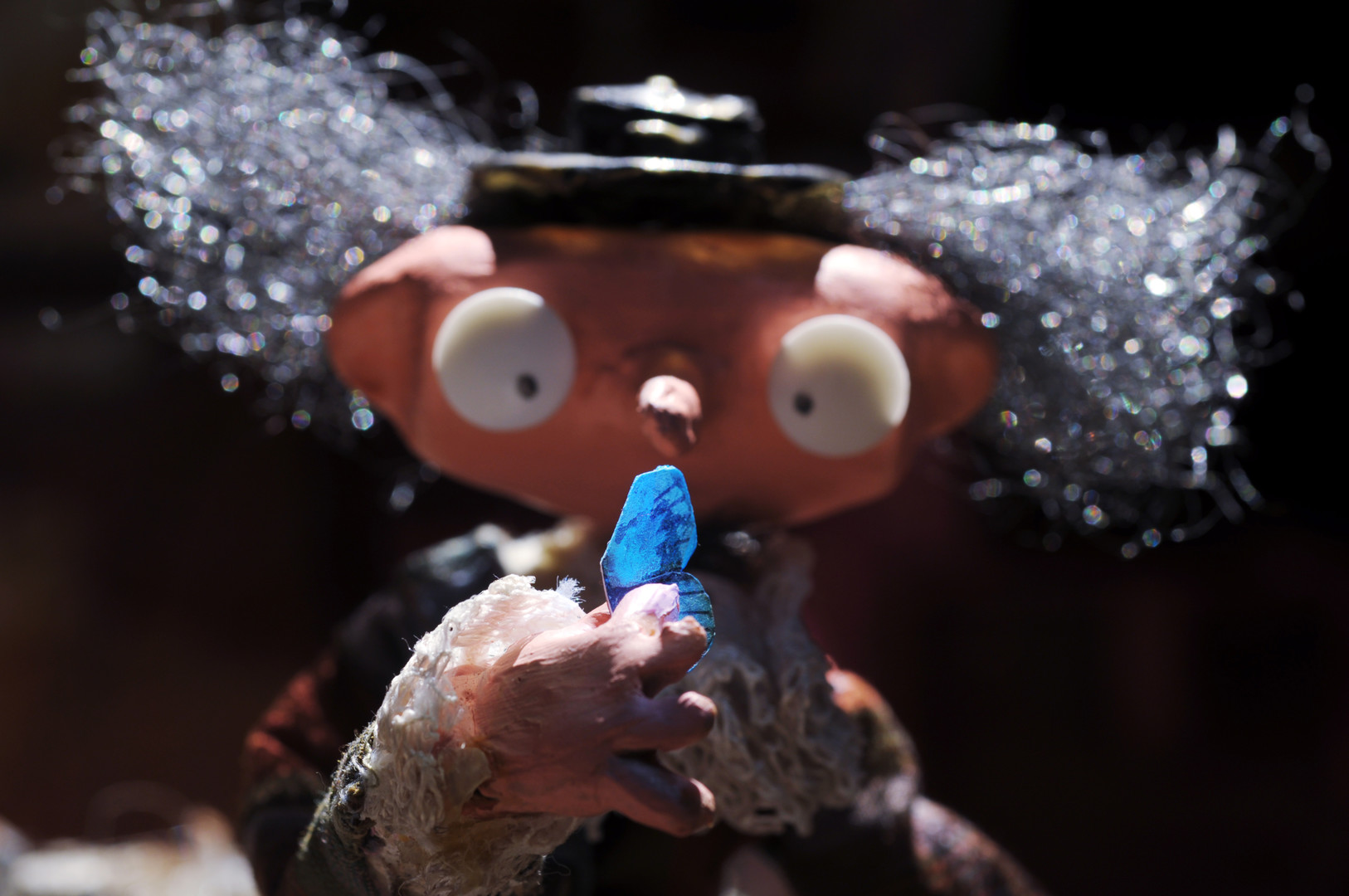 Animation • 11' France • 2021
Director: Patrice Seiler, Maxime Marion
Language: French
Subtitles: English
Mr. Nostoc lives in an hectic city. Not stressed or pressed by time, he goes to work, and always has a new surprise under his hat. When night comes, he goes into his attic and stays there for hours. Working on his secret.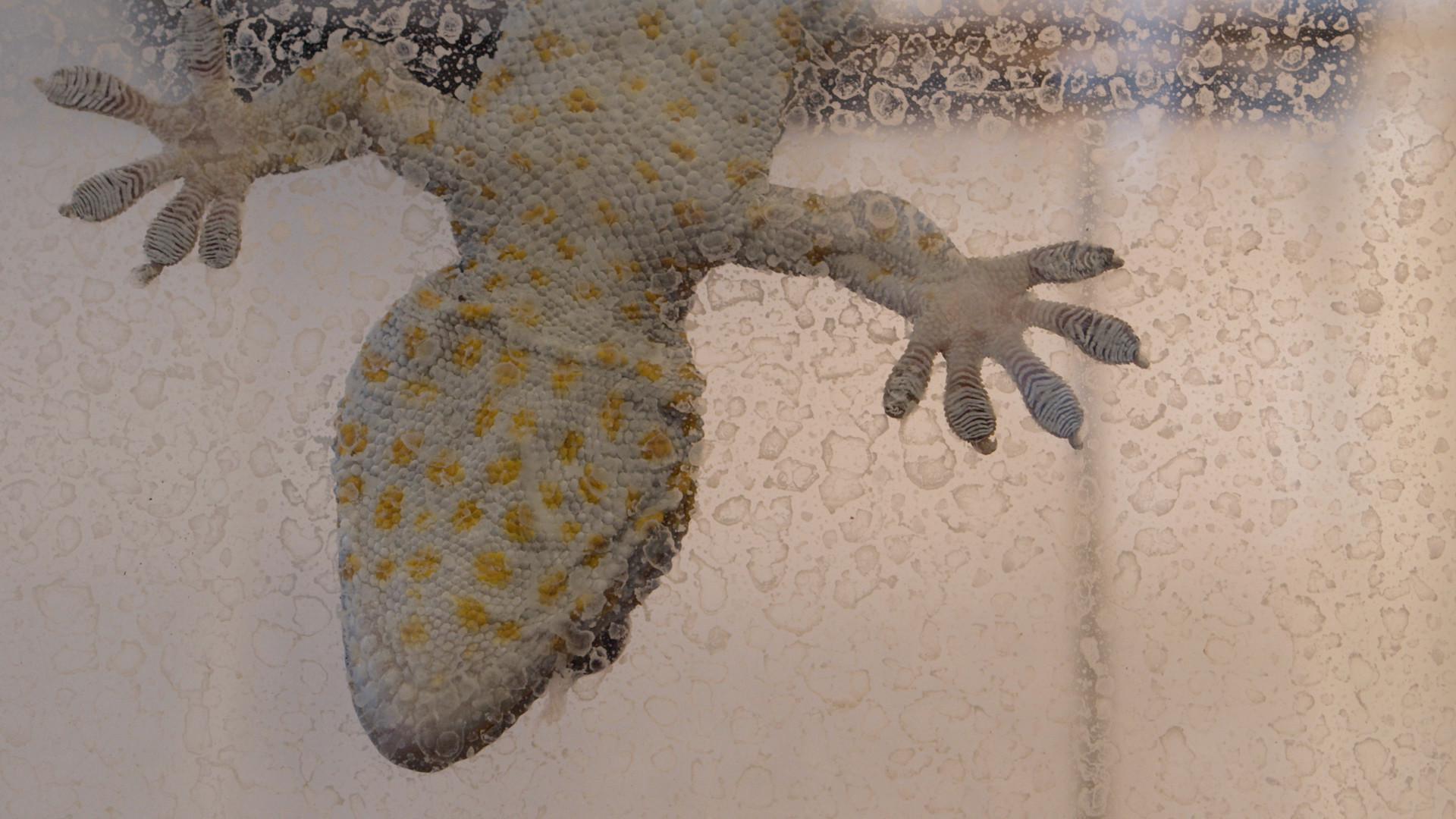 Documentary • 12' Netherlands, USA • 2021
Director: Kathryn Hamilton, Deniz Tortum
Language: English
Subtitles: English
An essay film on our efforts to create a visual replica of the real world.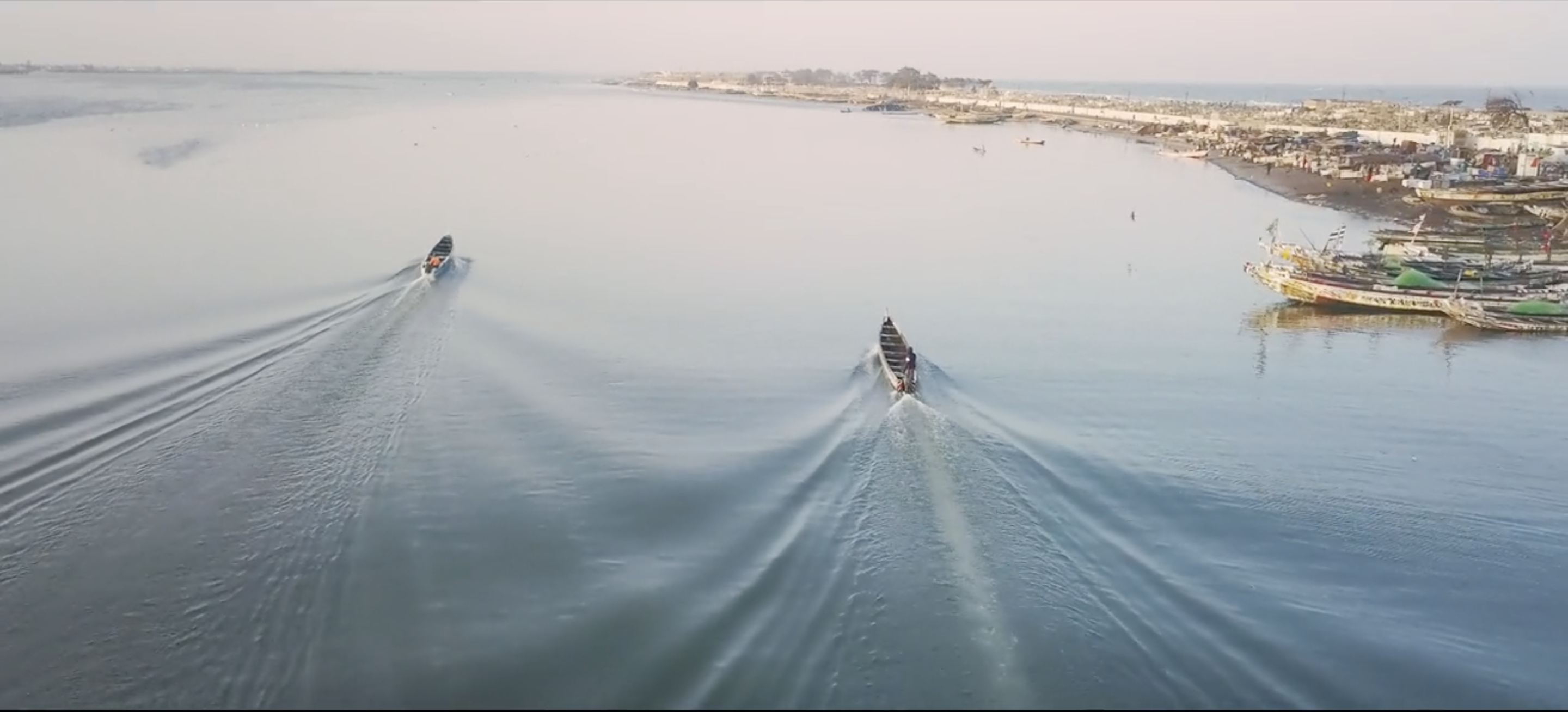 Documentary • 8' Netherlands • 2022
Director: Jade Wheldon, Cherif Khoury 
Language: English, French
Subtitles: English
This "Living Story" introduces us to Mame Coumba Bang, a goddess living among the people of Saint-Louis in Senegal. Where the mouth of the Senegal River meets the Atlantic sea, there dwells a volatile, shapeshifting spirit. For many years, she has lived in harmony with the community. She controls the flow of the Senegal River, protecting them from the dangerous currents, enabling them to fish, even bathe, in these treacherous waters – but outsiders who do not pay tribute should beware. In a city that could be described as 'ground zero' for climate change, it is the belief of many that the constant flooding, lack of fish stocks and the rapidly eroding coastline are all directly linked to Mame Coumba's wrath… there are few left among the Saint-Louisians who remember a deal that was struck moons ago, and continue to uphold their end of the bargain.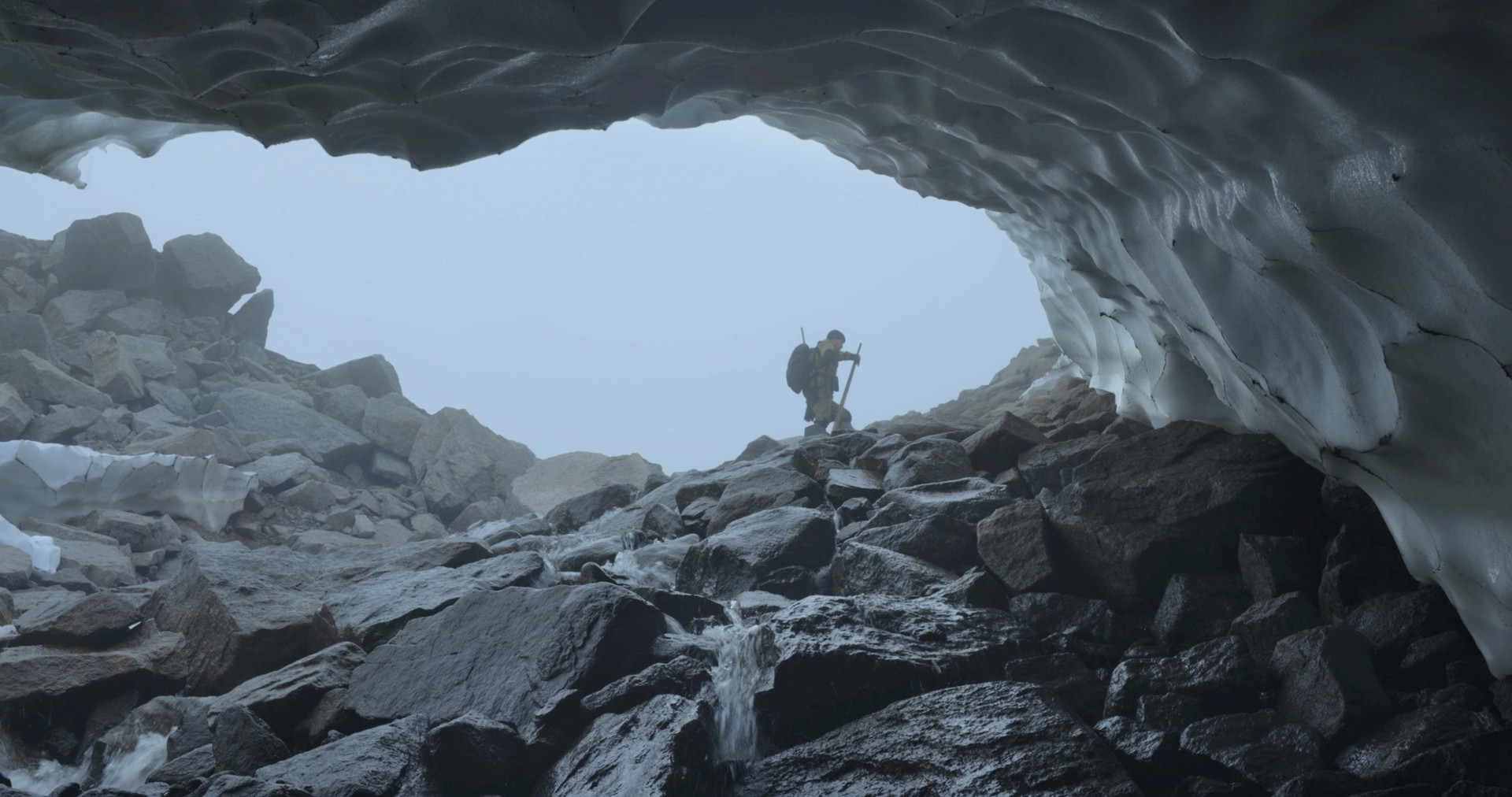 Documentary • 25' UK, Russia • 2022
Director: Evgenia Arbugaeva, Maxim Arbugaev
Language: English
Subtitles: English
On a remote coast of the Russian Arctic in a wind-battered hut, a lonely man waits to witness an ancient gathering. But warming seas and rising temperatures bring an unexpected change, and he soon finds himself overwhelmed.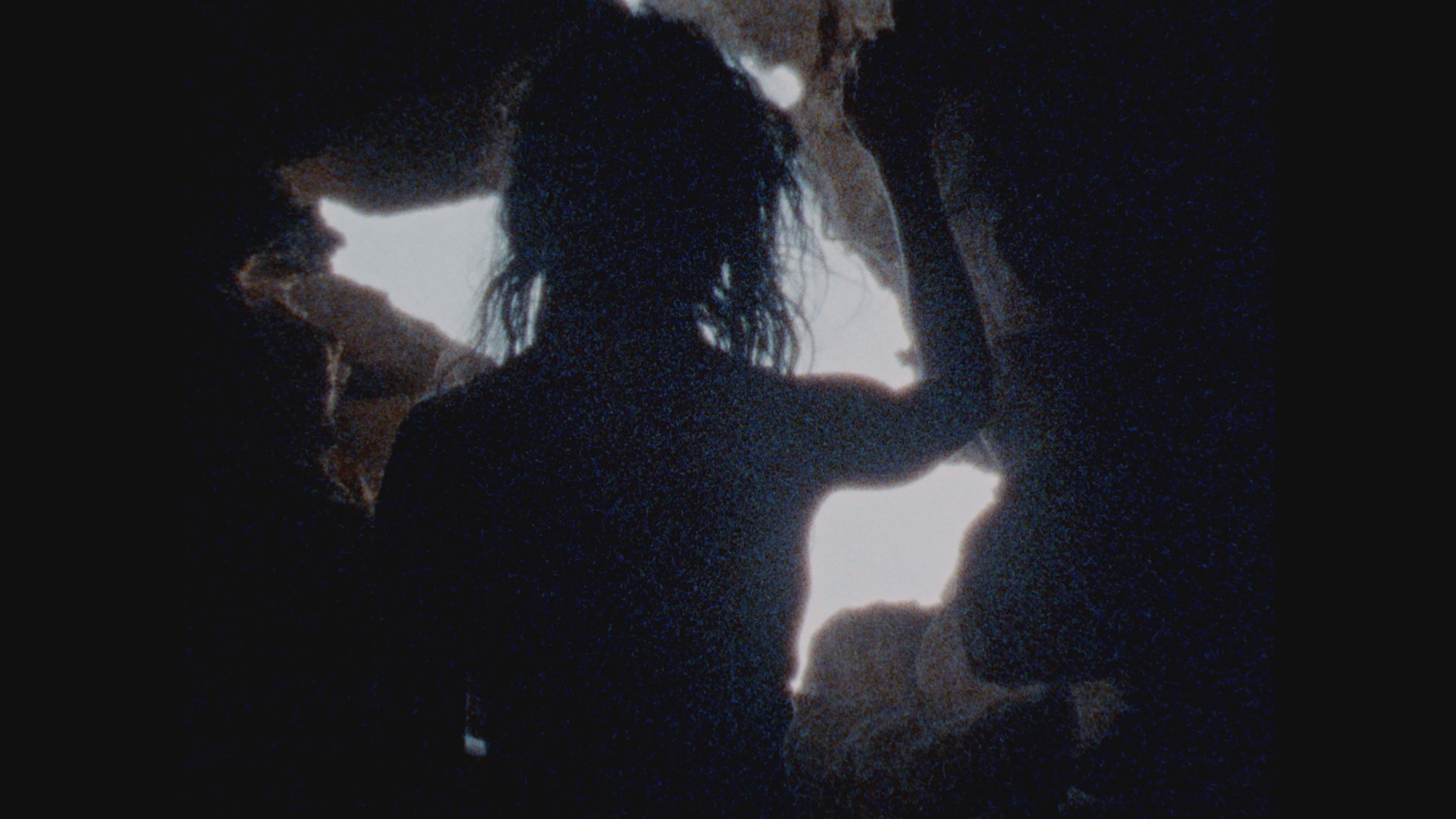 Tomorrow Is A Water Palace
Exp. Fiction • 15' Belgium • 2022
Director: Juanita Onzaga  
Language: Italian, Spanish
Subtitles: English
A lucid dream, an inner space sci-fi about Sybille, the last person alive on a planet with no water left. She roams through arid lands, traveling through strange visions. Entities with more memory than humans communicate with her.How to persuade the spirit of the waters to come back to earth?
Round Table - Closing of Echoes 2022
Thursday, 14 July | 12:00-14:00 & 17:00-19:00