2021 Short Films
AEGEAN SHORTS A | Endings / Beginnings
SPETSES • THURSDAY, 22 JULY • 21.00 • BOUBOULINA MUSEUM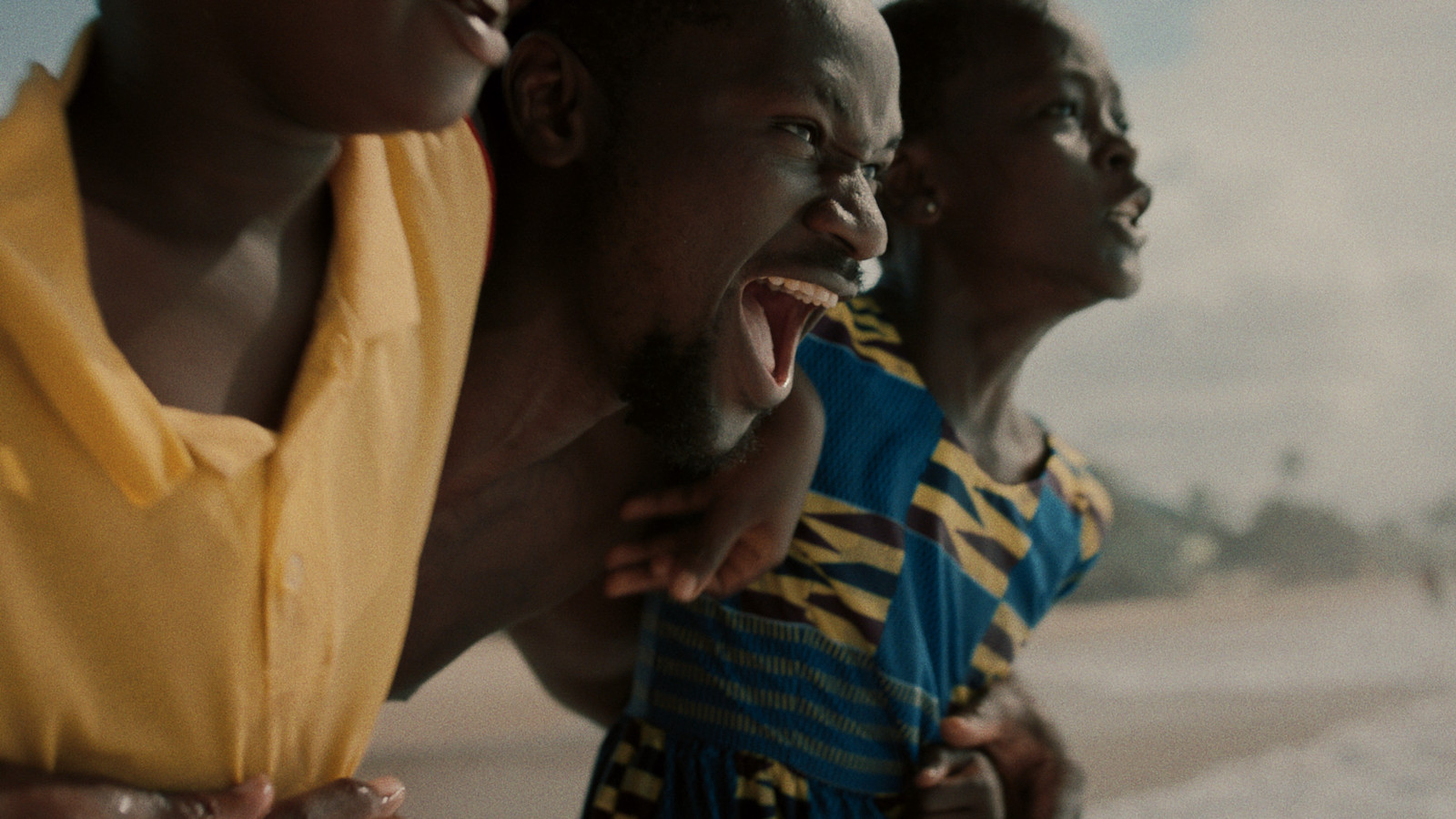 DA YIE
Fiction • 20' Ghana • 2019
Director: Anthony Nti
Language: Akan, English, French
Subtitles: English
Young Matilda and Prince are taken on a life-changing trip by a stranger. Kids, gangsters and Ghana's vibrant coast as you've never seen them.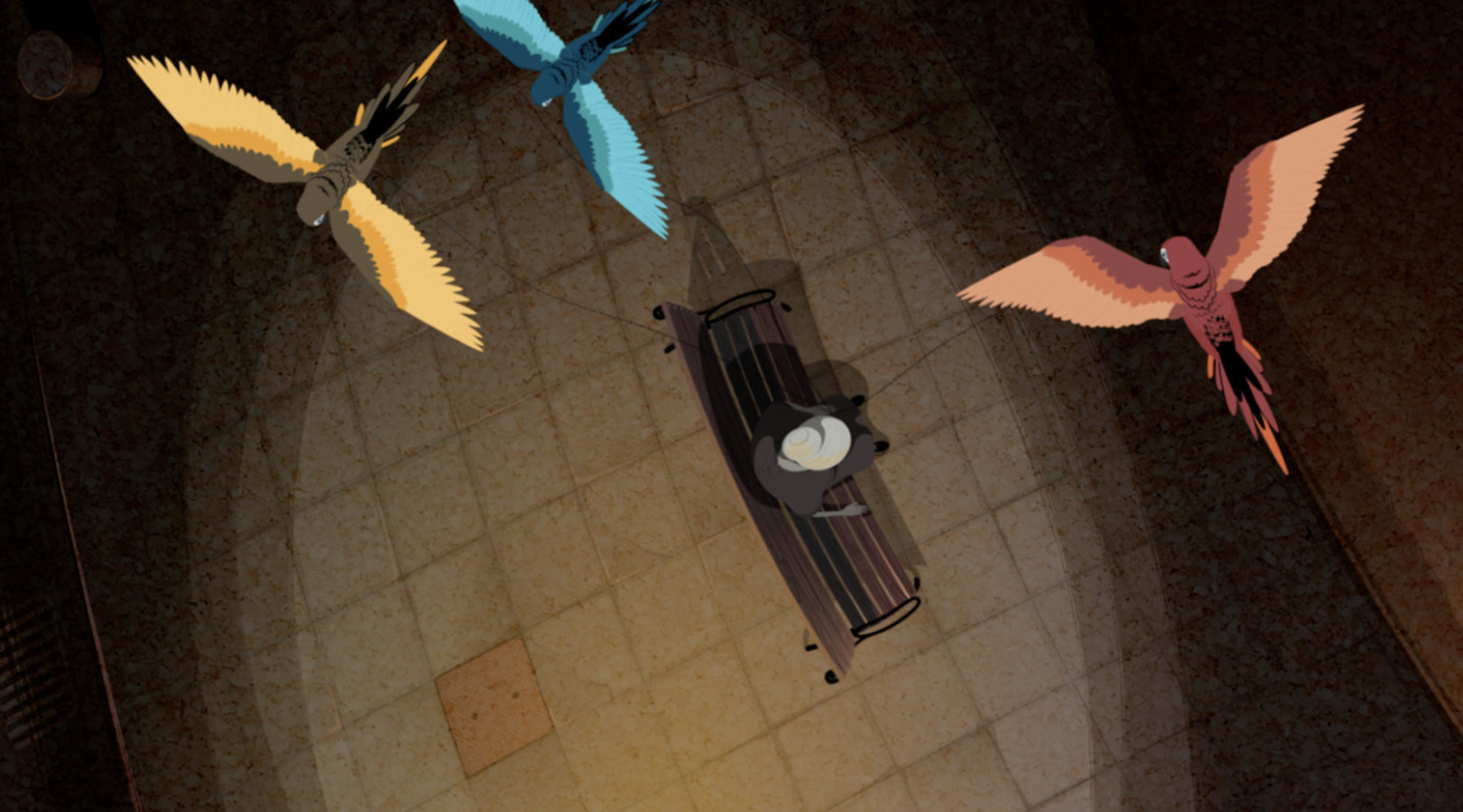 The Parrot Lady
Animation • 7' Cyprus • 2020
Director: Michalis Kalopaidis
Language: Greek
Subtitles: English
An enigmatic figure moves across the landscape of a seaside town. She is the Parrot Lady; an elderly homeless woman with three pet parrots tied around her finger.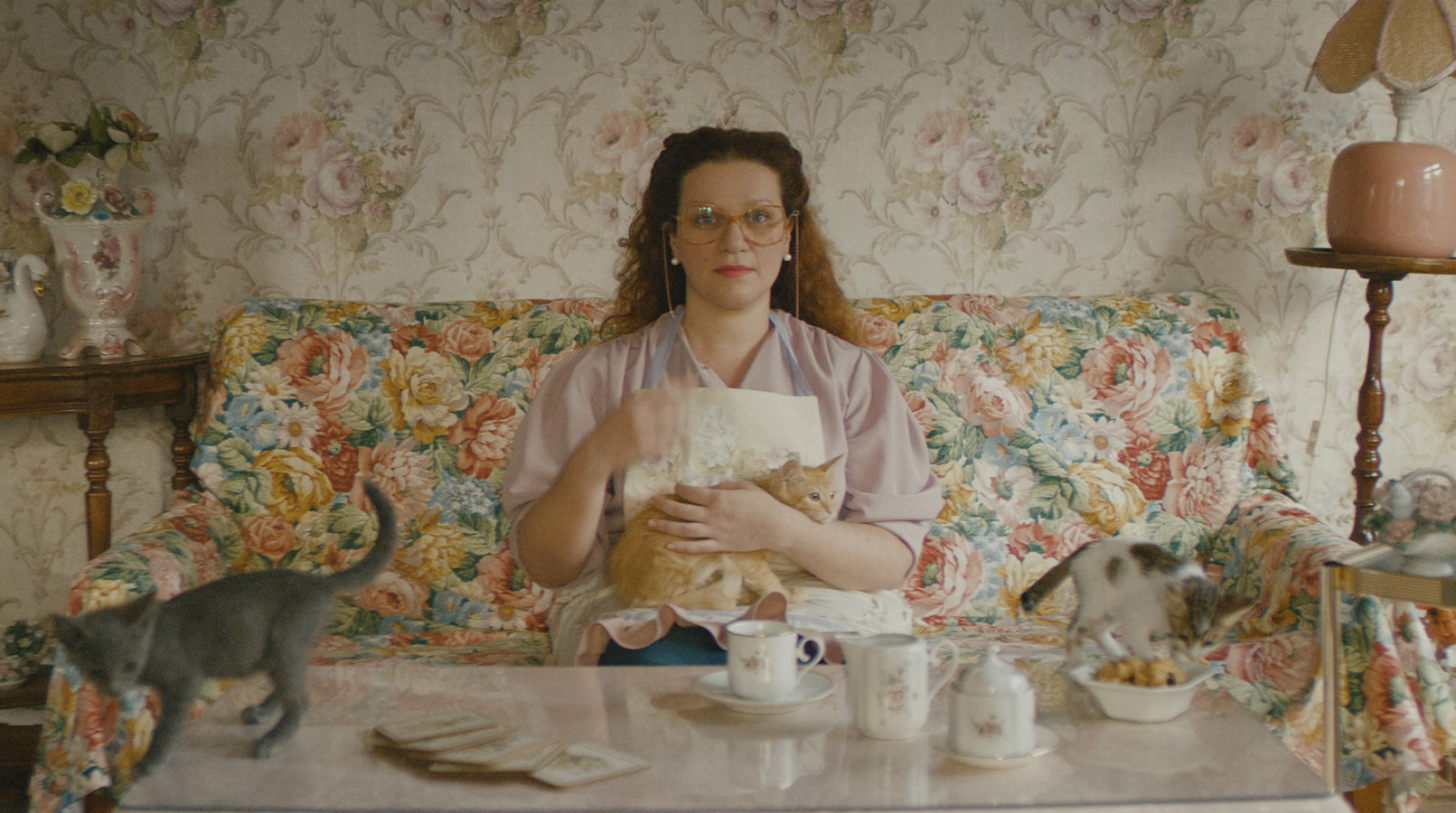 A JAR OF NUTS
Short Film • 17′ • Cyprus • Greek • 2019
Director: Savvas Stavrou
Language: Cyprus
Subtitles: English
Isolated in his apartment, the lonely forty-year old Giorgos meticulously devises an intricate plan to take his life after his beloved mother chokes to death on a pistachio.As the day progresses, Giorgos allows excuses, obstacles and people to hinder his final deadly leap from the balcony, completely oblivious to the true reason behind all his stalling.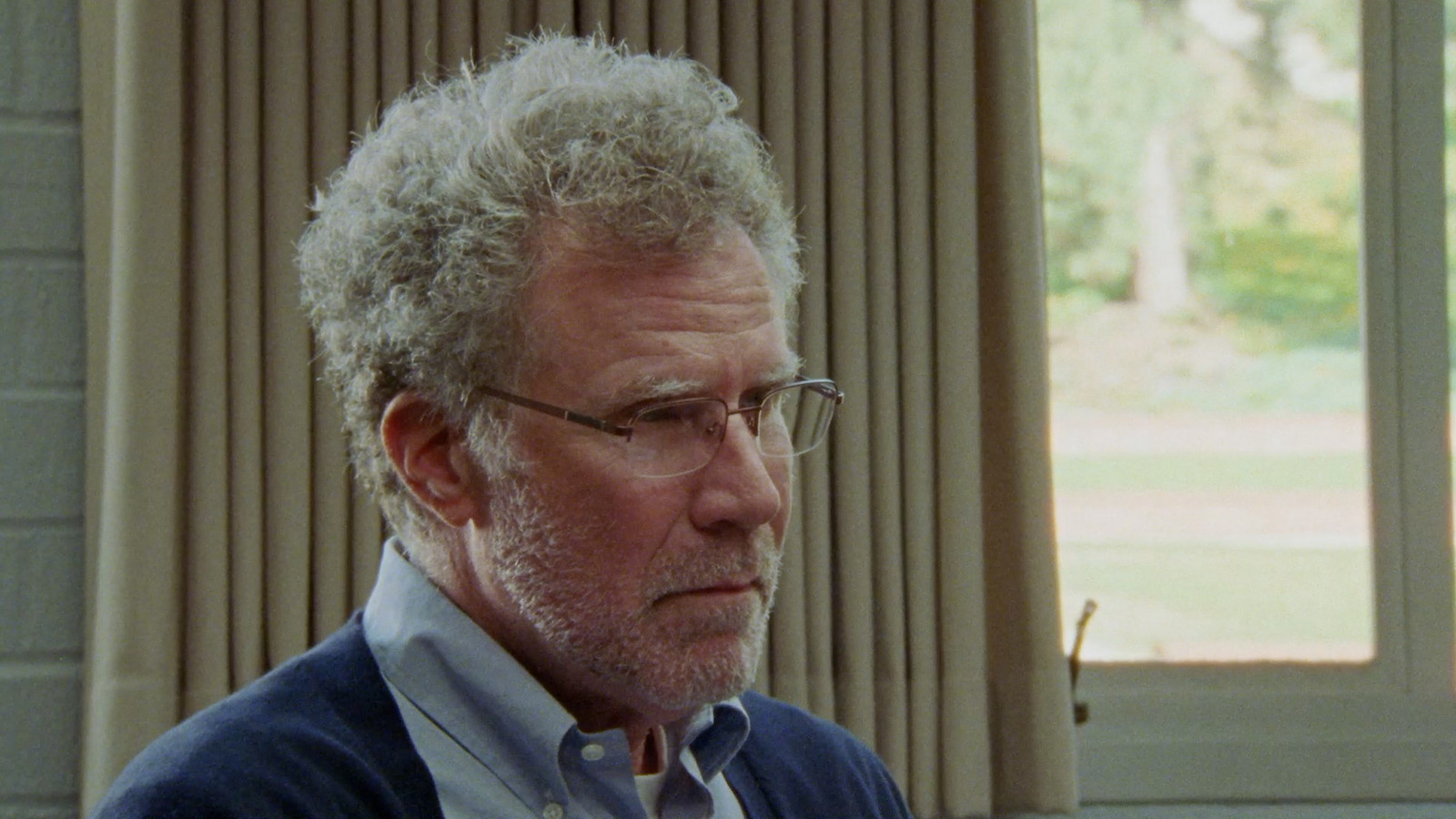 DAVID
Fiction • 12' US • 2020
Director: Zachary Woods
Language: English
Subtitles: English
A severely depressed man reaches out for an emergency therapy session. He's not the only one who needs help.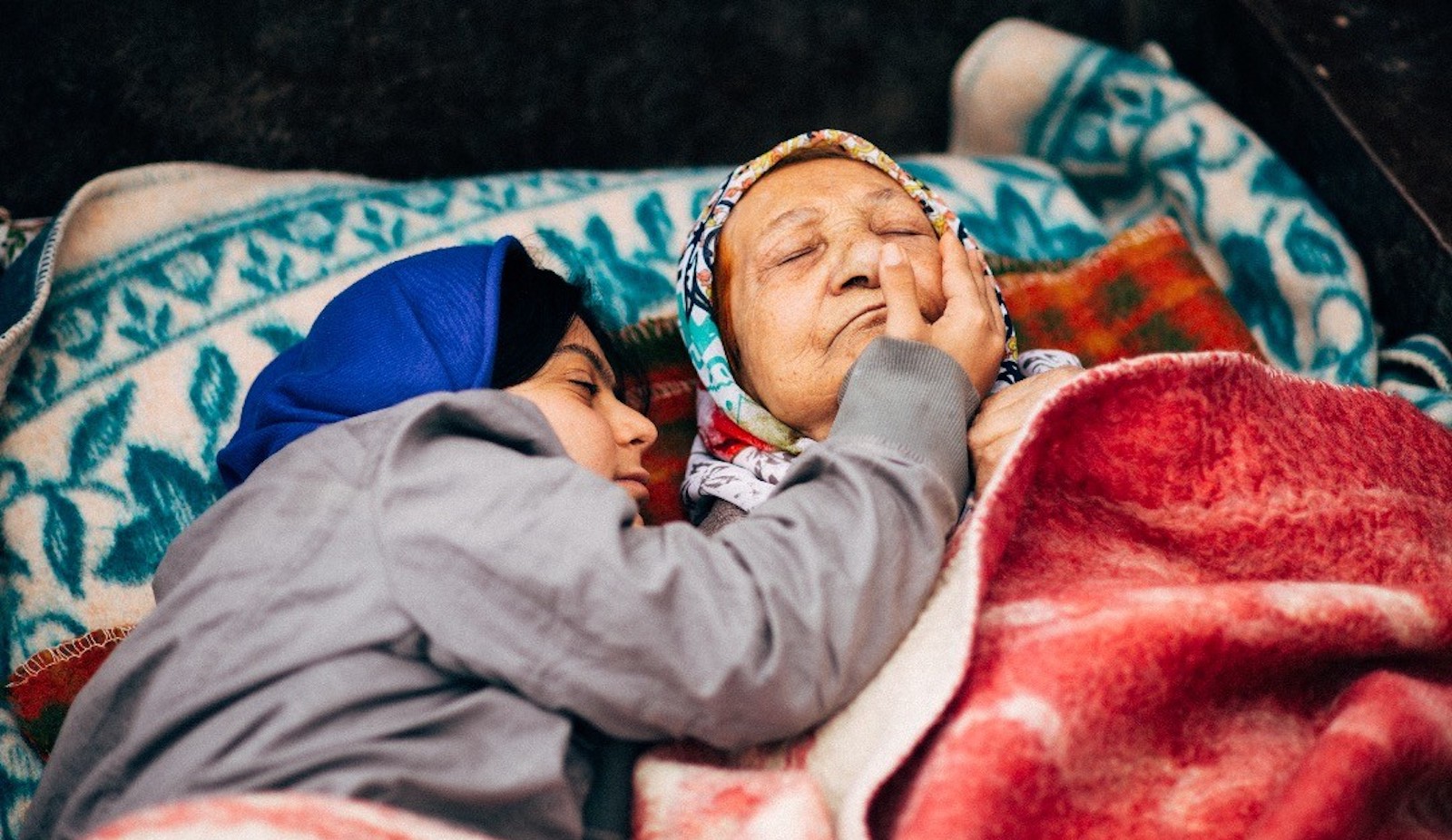 VIOLET FIELD
Fiction • 16' Islamic Republic of Iran • 2019
Director: Abtin Salimi Tari
Language: Iranian
Subtitles: English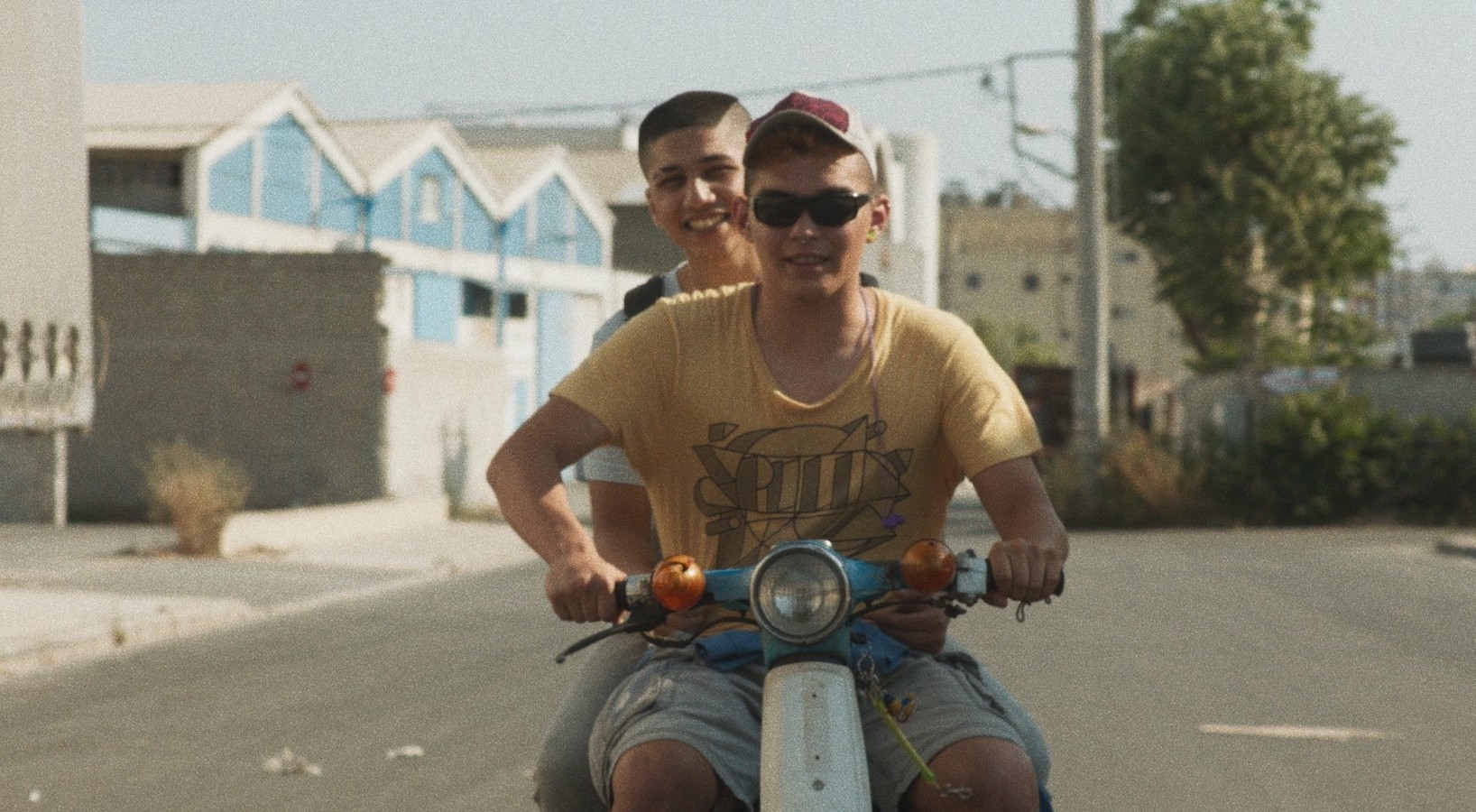 VOUTA
Fiction • 18' Greece • 2020
Director: Dimitris Zahos
Language: Greek
Subtitles: English
Christos, a teenager in a disadvantaged neighborhood of Athens has to deal with his father's return from jail.
AEGEAN SHORTS B | Reclaiming My Future
SPETSES • THURSDAY, 22 JULY • 23.00 • BOUBOULINA MUSEUM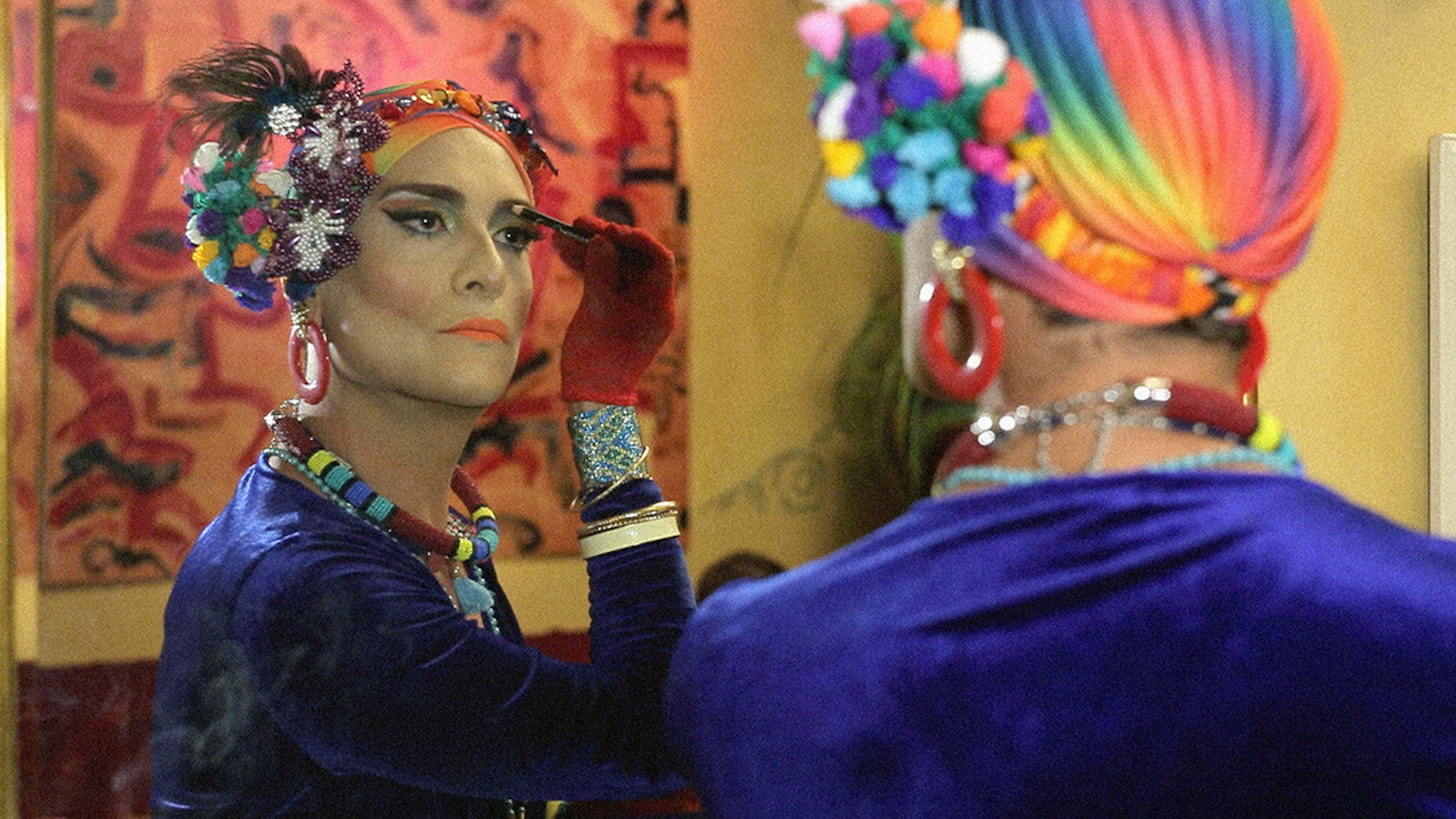 UNDER THE DRESS
Documentary • 25' Netherlands • 2019
Director: Aleksandr M. Vinogradov
Language: IEnglish, Russian
Subtitles: English
Aleksandr delves into his dazzling drag queen transformation, which take him back to the secret universe of freedom and tenderness that he shared with his grandmother in the past.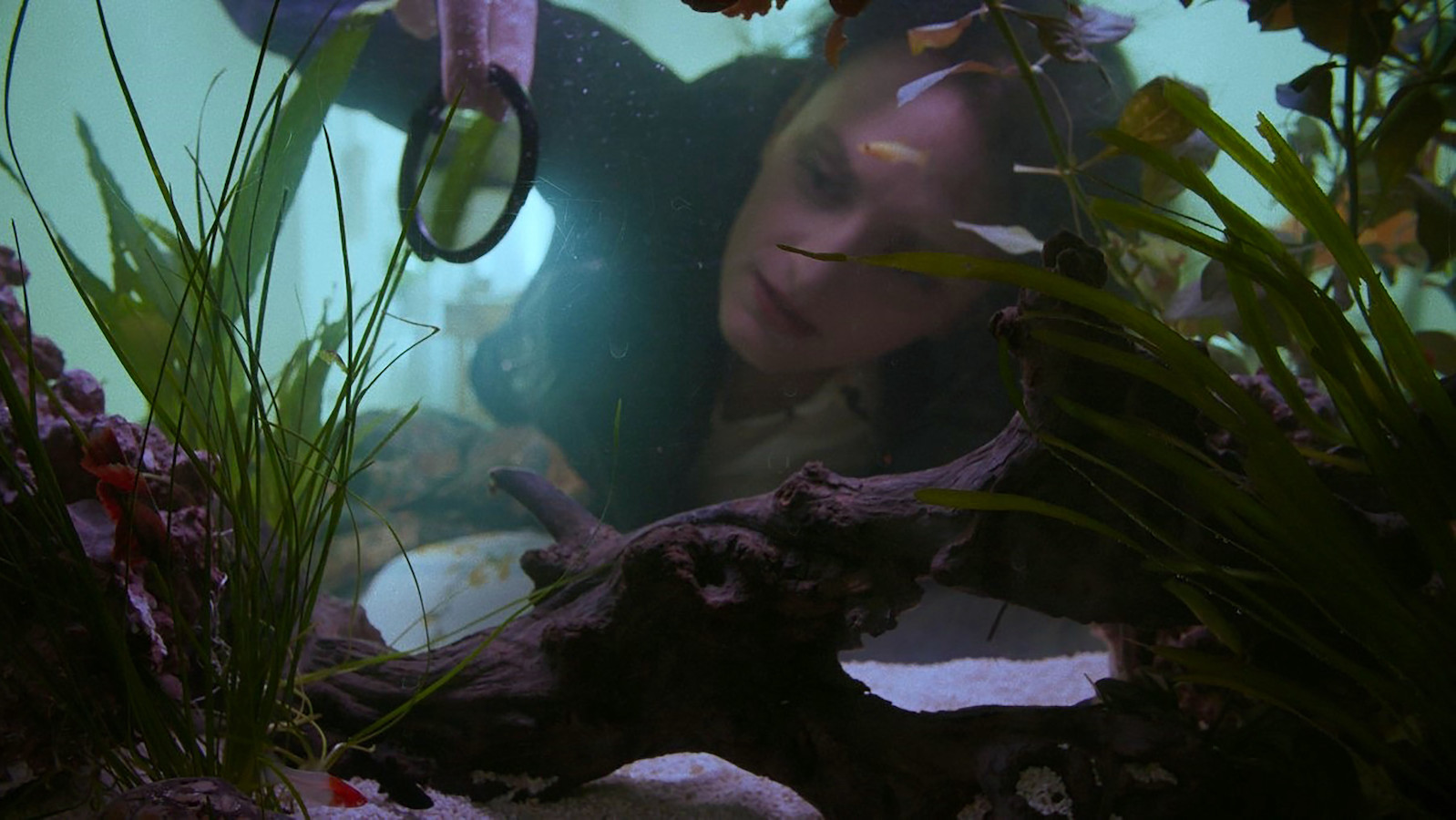 AS IF UNDERWATER
Fiction • 18' Greece • 2020
Director: Anthi Daoutaki
Language: Greek
Subtitles: English
The film tells the story of Hera, a 35 year-old woman. Her home is her world and her world is magical. Her loneliness is filled with objects.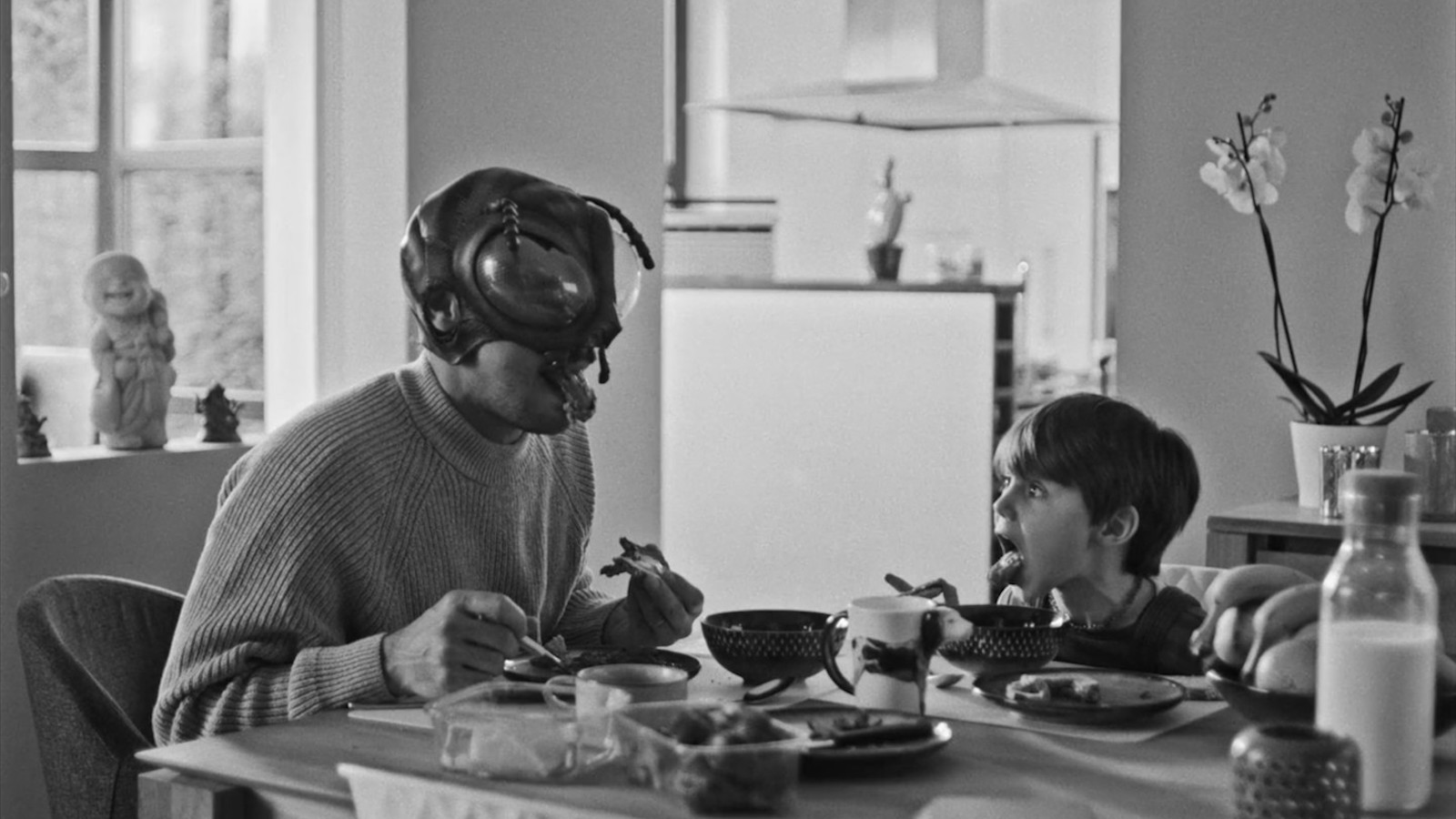 SQUISH
Fiction • 20' Belgium • 2020
Director: Xavier Seron
Language: French
Subtitles: English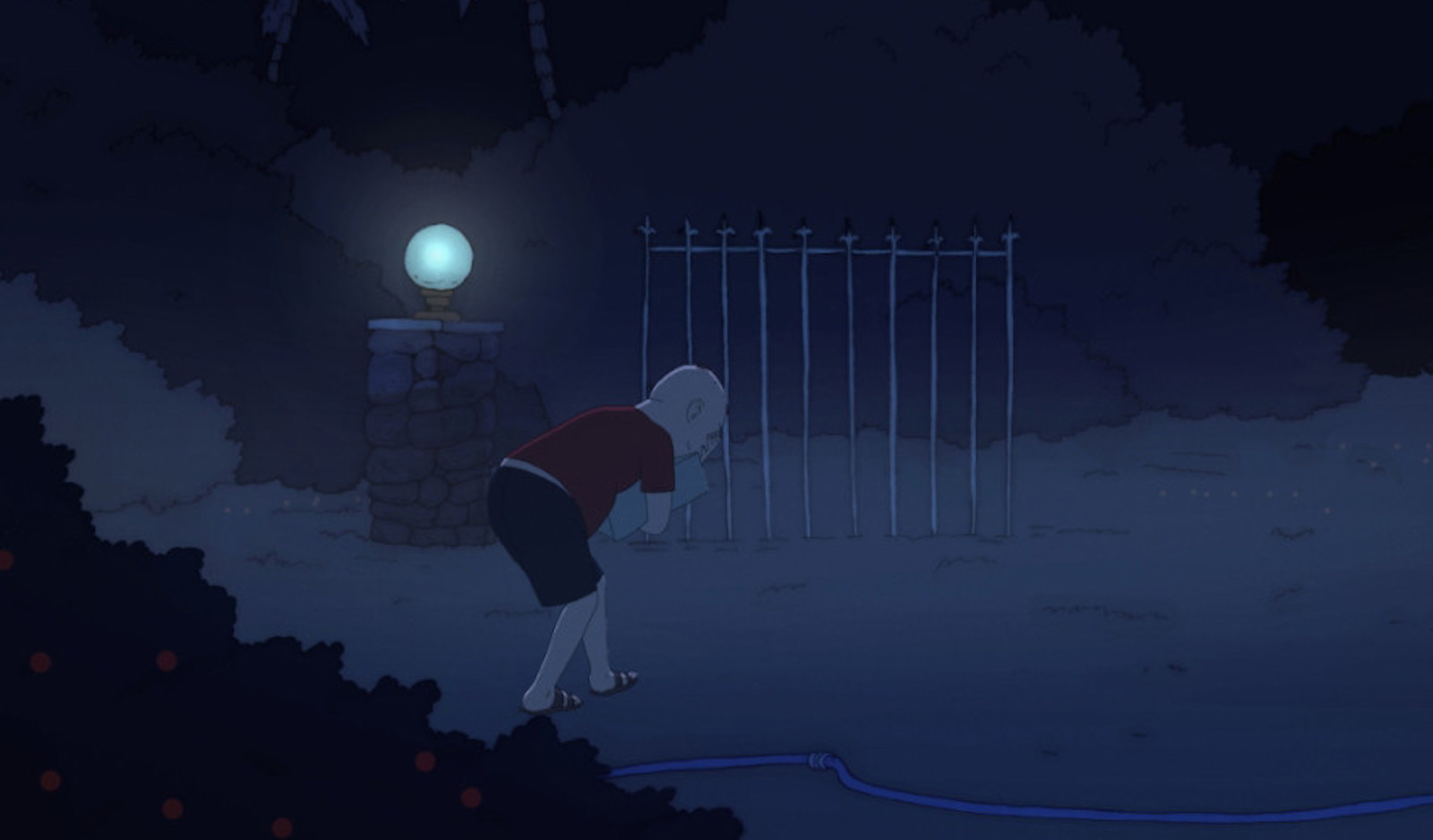 EASTER EGGS
Fiction • 14' Belgium • 2021
Director: Nicolas Keppens
Language: Dutch
Subtitles: English
The Chinese restaurant is empty. The exotic bird's cage stands wide open. Two friends, Jason and Kevin, see this as an opportunity to catch and sell them. Catching the birds ain't as simple as it seems.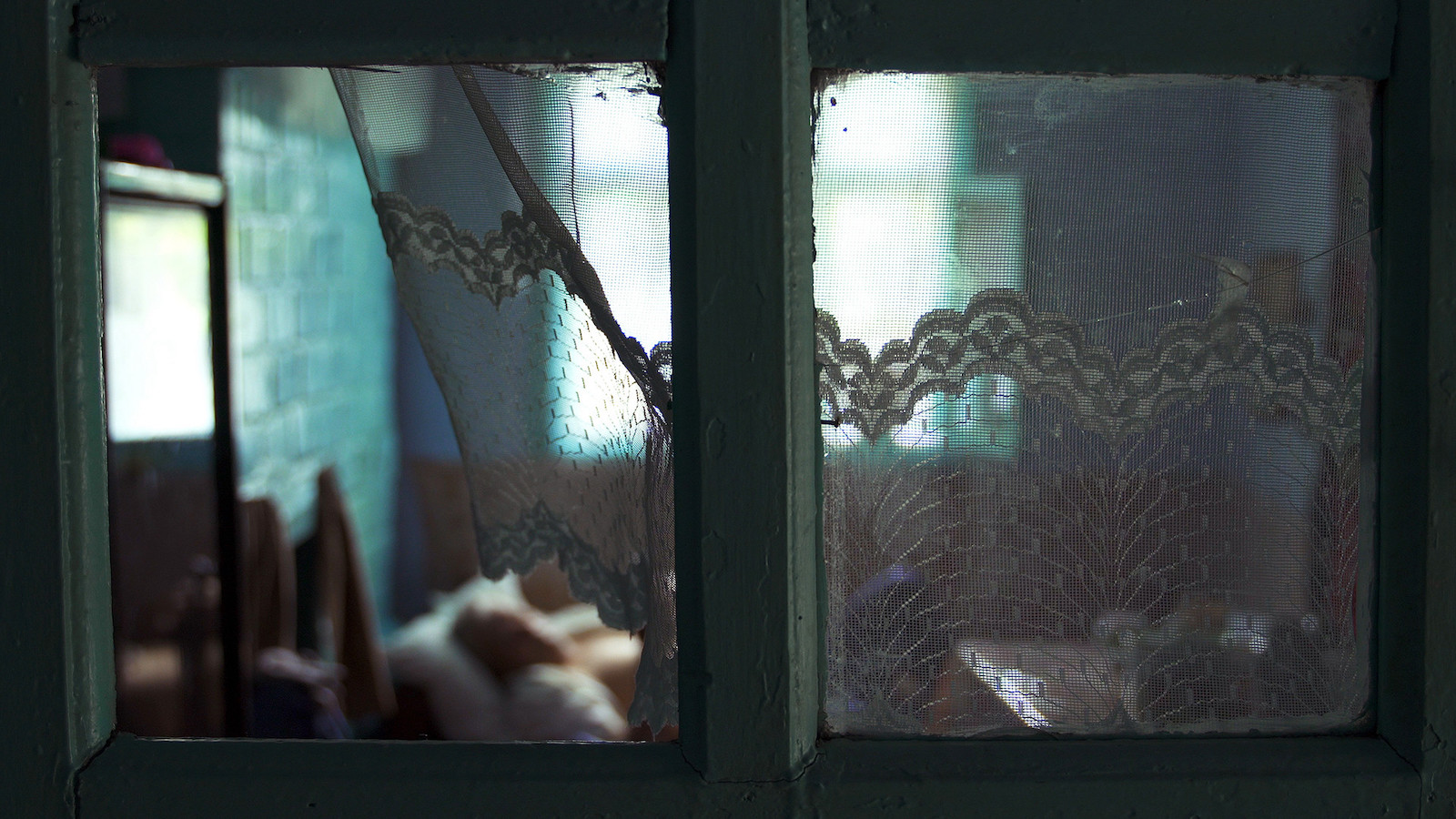 MY UNCLE TUDOR
Documentary • 20' Belgium • 2020
Director: Olga Lucovnicova
Language: Romanian, Russian
Subtitles: English
In intimate close-ups the camera captures an idyllic scene that seems to belong to a different era.
AEGEAN SHORTS C | Stories of Surveillance and Isolation
SPETSES • FRIDAY, 23 JULY • 21.00 • ANARGYREOS & KORGIALENIOS SCHOOL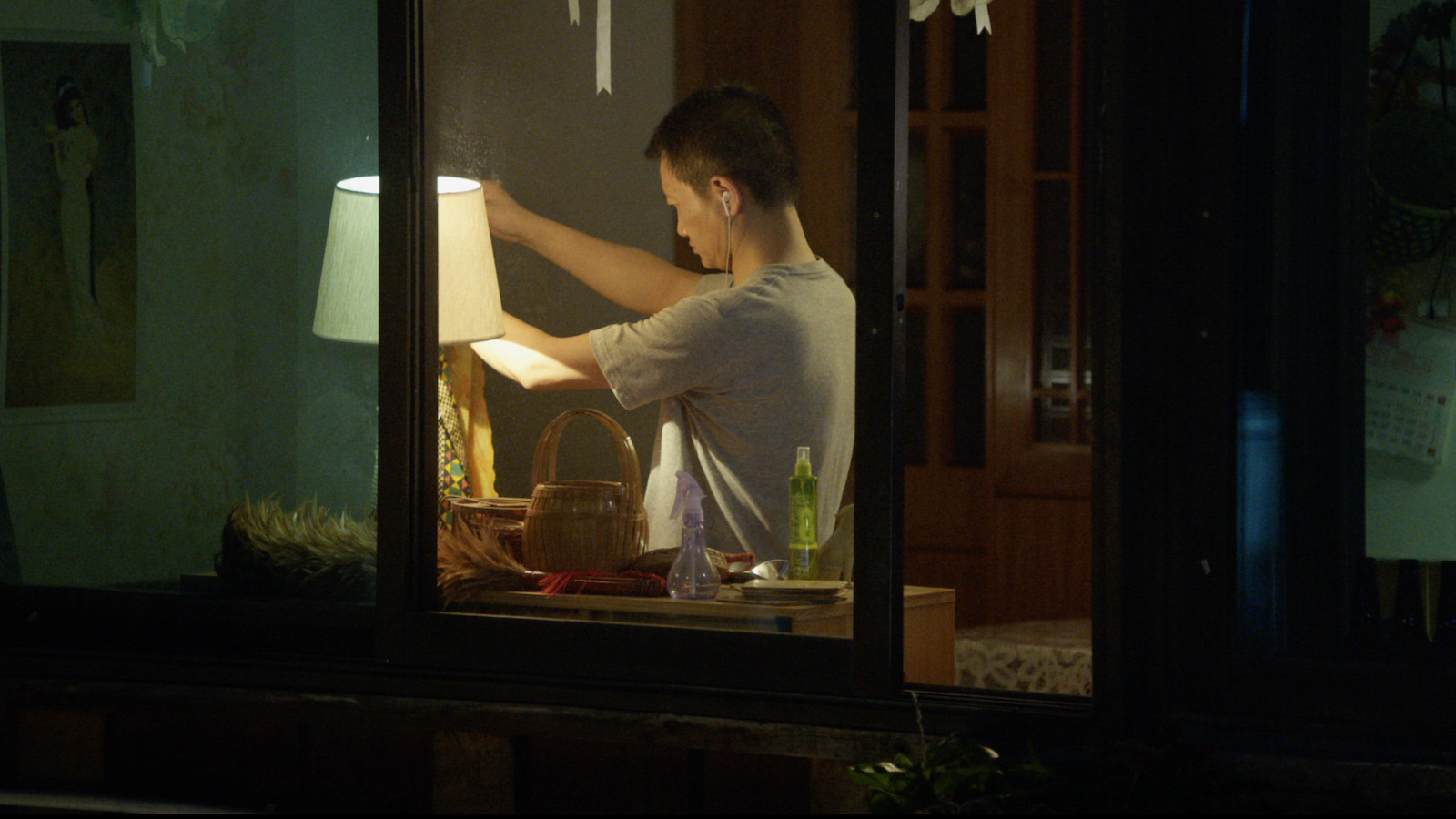 FROM A DISTANCE
Fiction • 19' China • 2020
Director: Liang Zhao
Language: Chinese
Subtitles: English
During summer break, a young woman Yuanyuan(19) secretly travels back to her hometown in Guizhou, China. Through a distant but somehow intimate observation, she sees different sides of people and places that she used to be familiar with.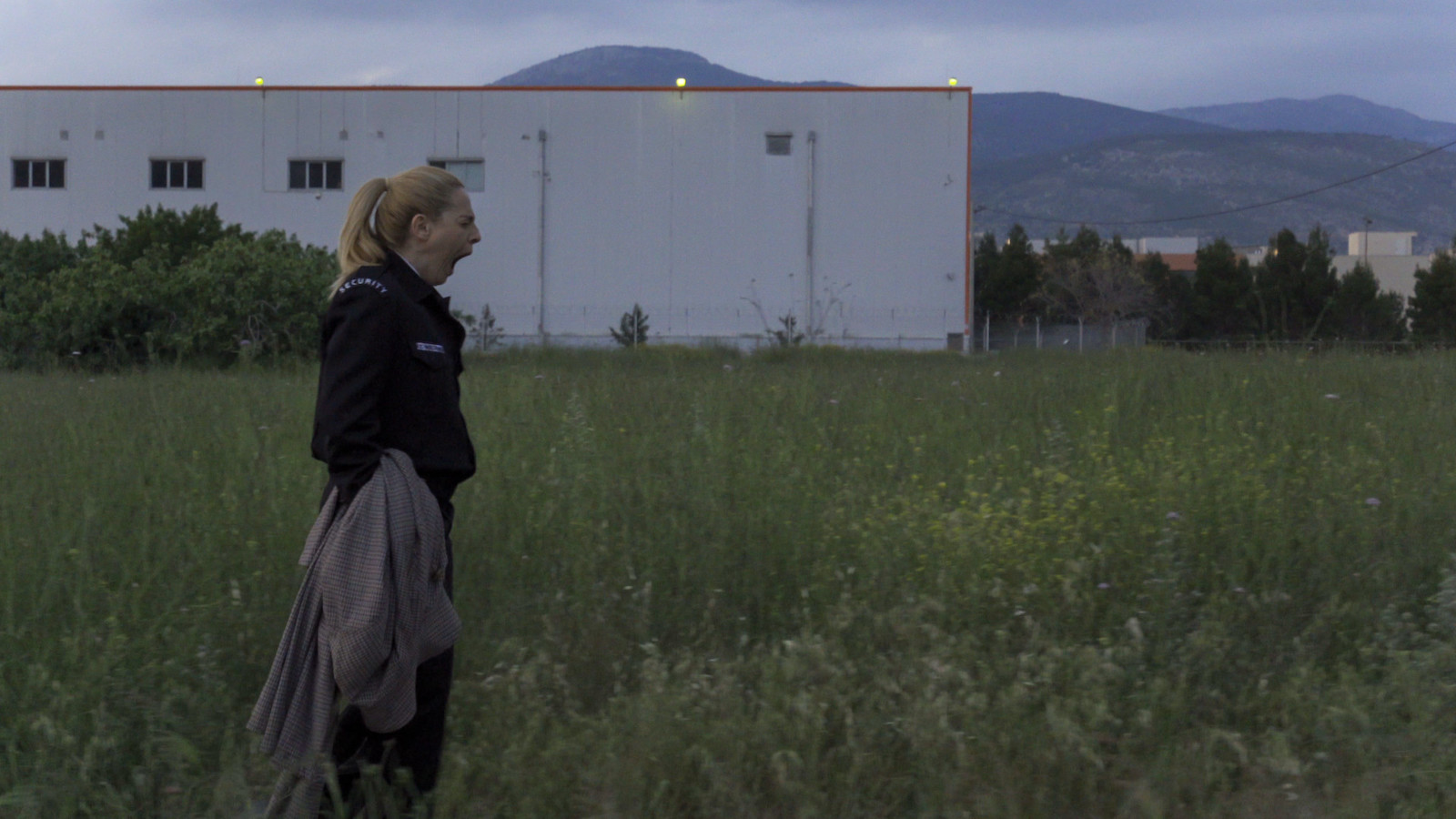 PHELIA
Fiction • 17' Netherlands • 2020
Director: Elia Kalogianni
Language: Greek
Subtitles: English
A night shift security guard in Athens attempts to escape her suffocating routine by introducing a more intimate relationship into her life. She will soon realize that when it comes to human contact, a scheduled routine is not always the answer.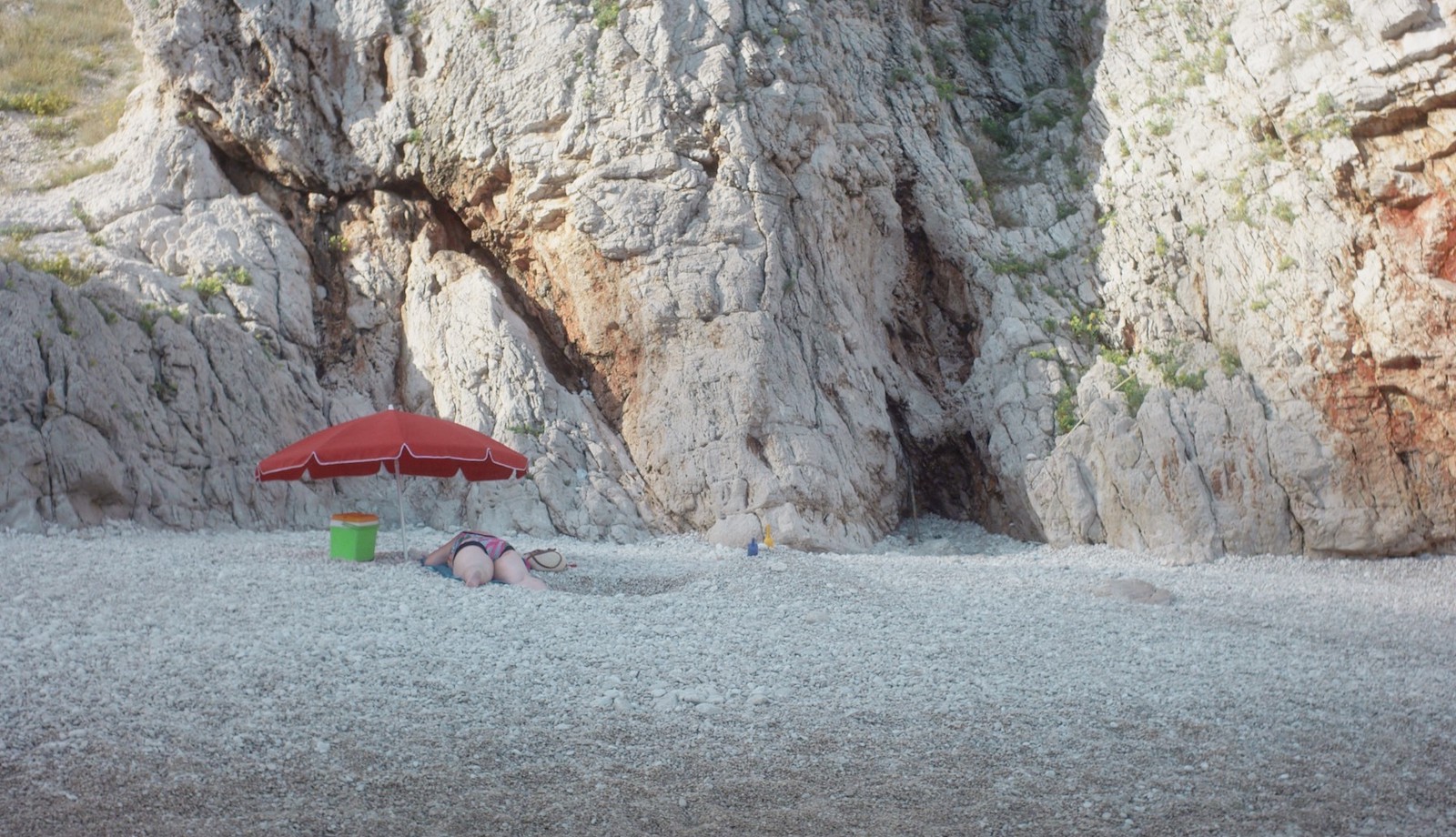 THE RUDENESS OF A GERMAN LADY
Fiction • 15' Croatia • 2019
Director: Silva Ćapin
Language: Croatian, Hungarian, Italian
Subtitles: English
Under the burning sun, beachgoers are trying to take advantage of every minute of their paid trip to a desolate beach. Among them are a mother with her grown son, two ladies and their dog, a passive-aggressive married couple, loud Italians, happy Hungarians, and an overweight, possibly dead, German lady.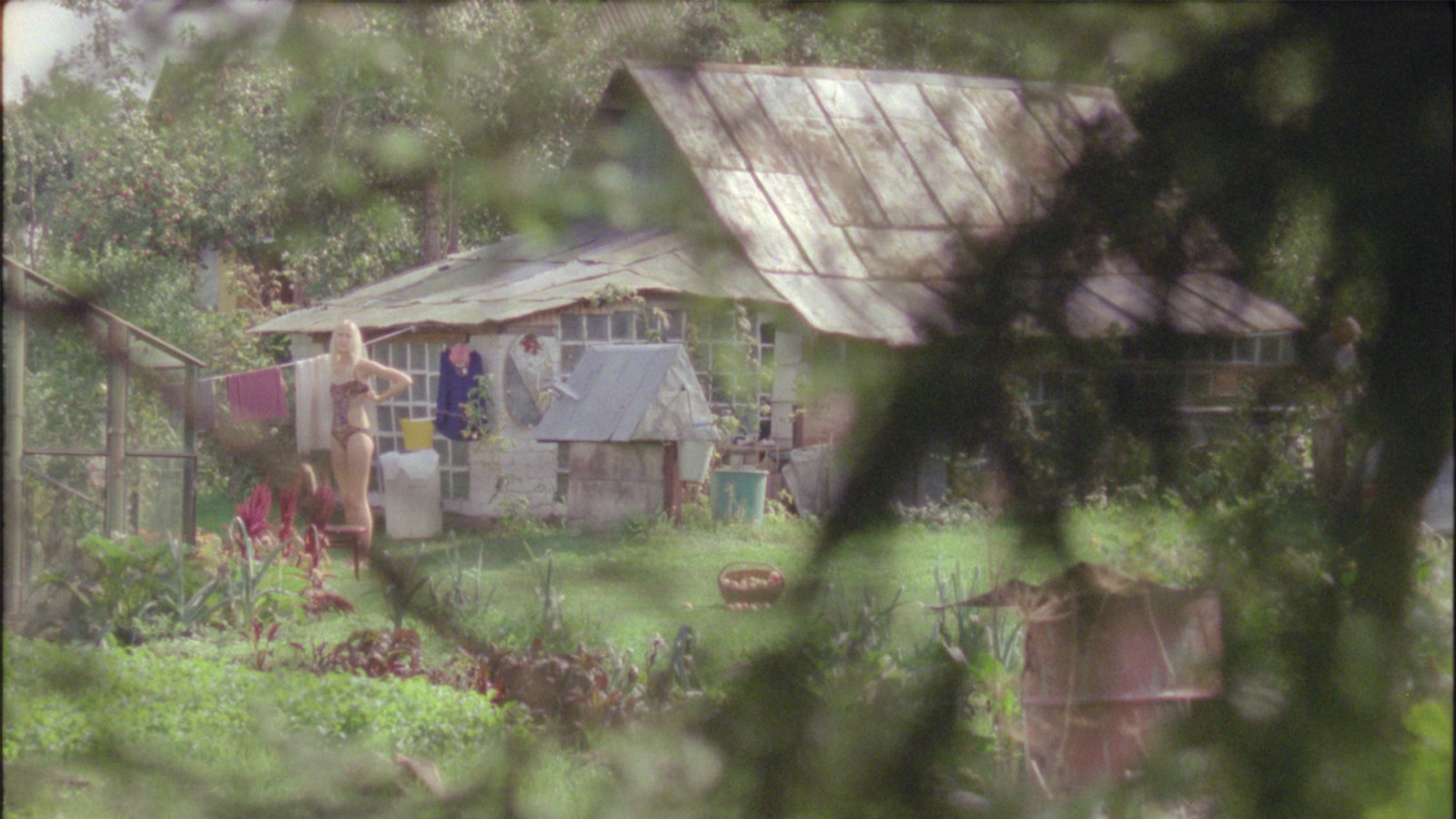 COMMUNITY GARDENS
Fiction • 15' Lithuania • 2019
Director: Vytautas Katkus
Language: Lithuanian
Subtitles: English
Patriarchal masculinity seems to catch its last breath in the sun. A story about a cold relationship between a father and his son. Their bond, plagued by indifference, disintegrates completely.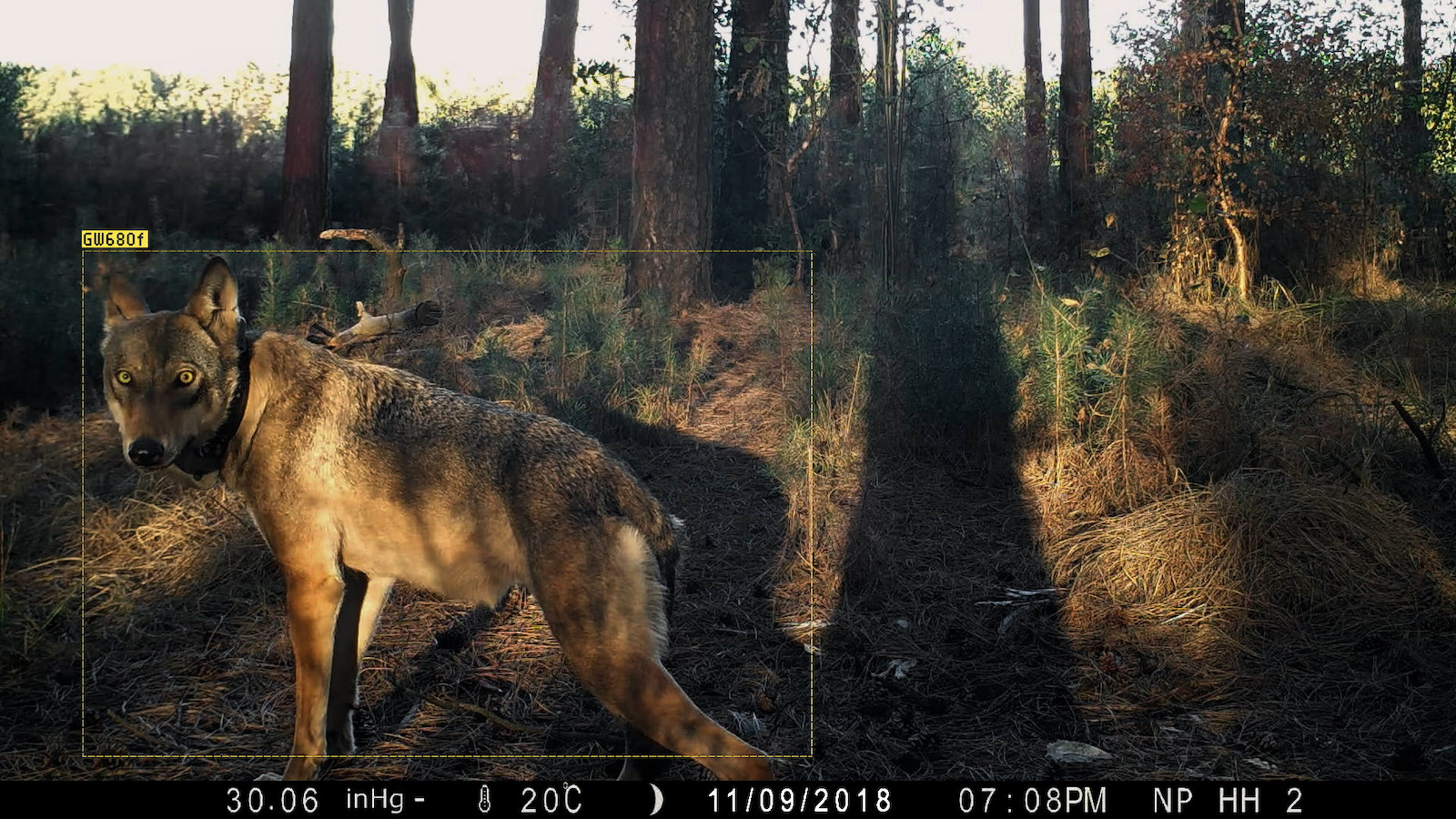 NAYA
Documentary • 25' Netherlands • 2021
Director: Sebastian Mulder
Language: Dutch
Subtitles: English
The short documentary NAYA – Der Walt hat tausend Augen follows the life of Naya, a wolf that walked from East Germany to Belgium tagged with a GPS collar. The first wolf in Belgium in a hundred years, she suddenly makes headlines – but then her presence takes a mysterious turn. This voyeuristic visual collage of wildlife and surveillance camera imagery captivatingly explores the relationship between humans and this iconic wild animal
AEGEAN SHORTS D | It's Complicated
SPETSES • FRIDAY, 23 JULY • 21.00 • ANARGYREOS & KORGIALENIOS SCHOOL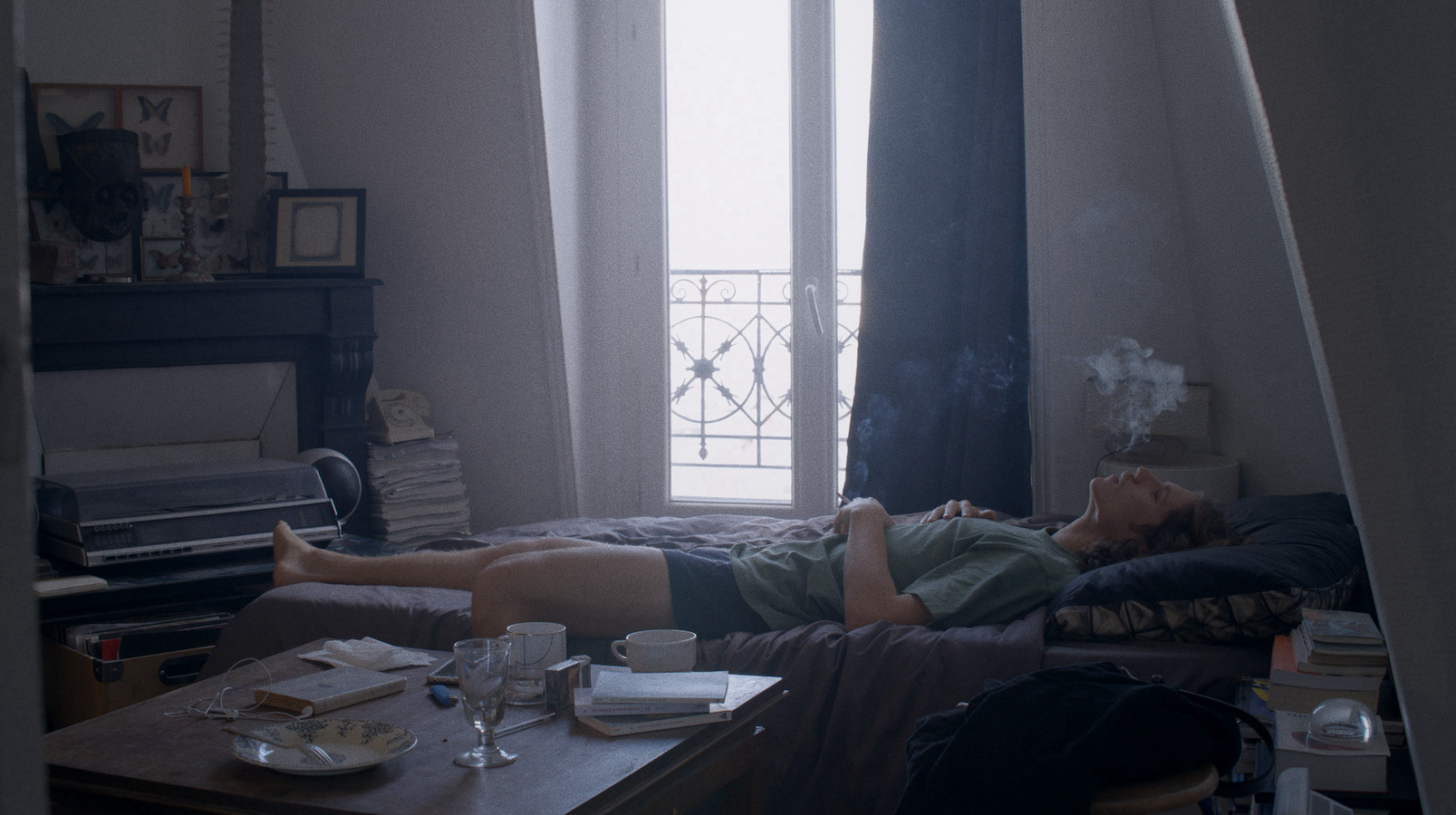 THUS BEGAN ANTOINE'S DOWN – GOWING
Short Film • 22′ • Spain • 2021
Director: Paul Rigoux
Language: French
Antoine – grieving loner – spends his days in a café on Place Clichy watching people. Every day, he sees a woman he calls Albertine get out of the subway and go to the movies.
Today, he takes it upon himself to talk to her. Thus began Antoine's down-going.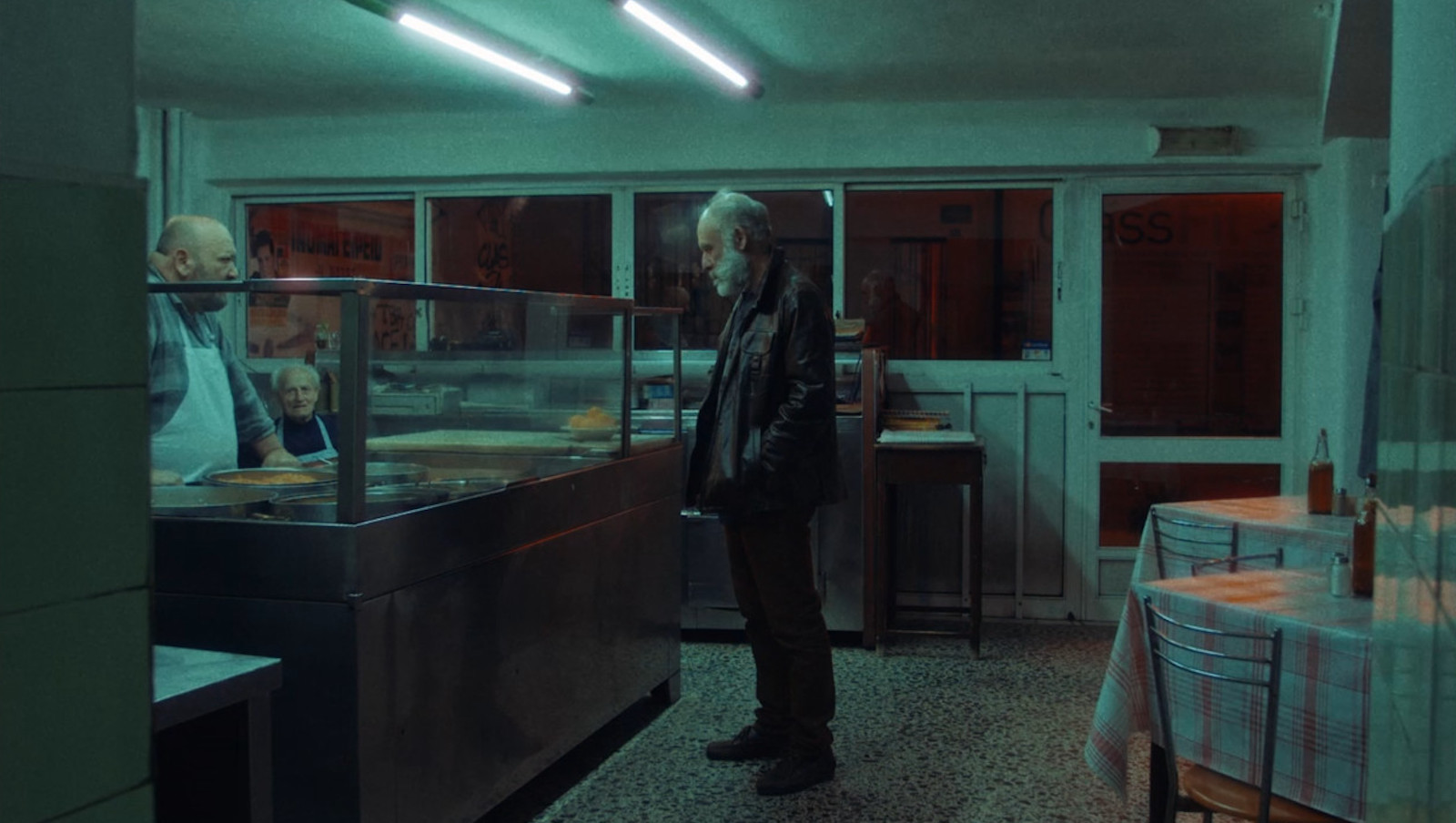 DAKAR
Short Film • 12′ • Greece • 2020
Director: Stelios Moraitidis
Language: Greek
Subtitles: English
In 1978, on his birthday, Stavros was set to get engaged to Matula. Instead, he was forced to embark on his first big journey.
In 2020, on his birthday, Stavros wanders around the city alone. It is the day he doesn't like to talk about. It is the day when he reflects on his past, considering how things would have been if he had made other decisions."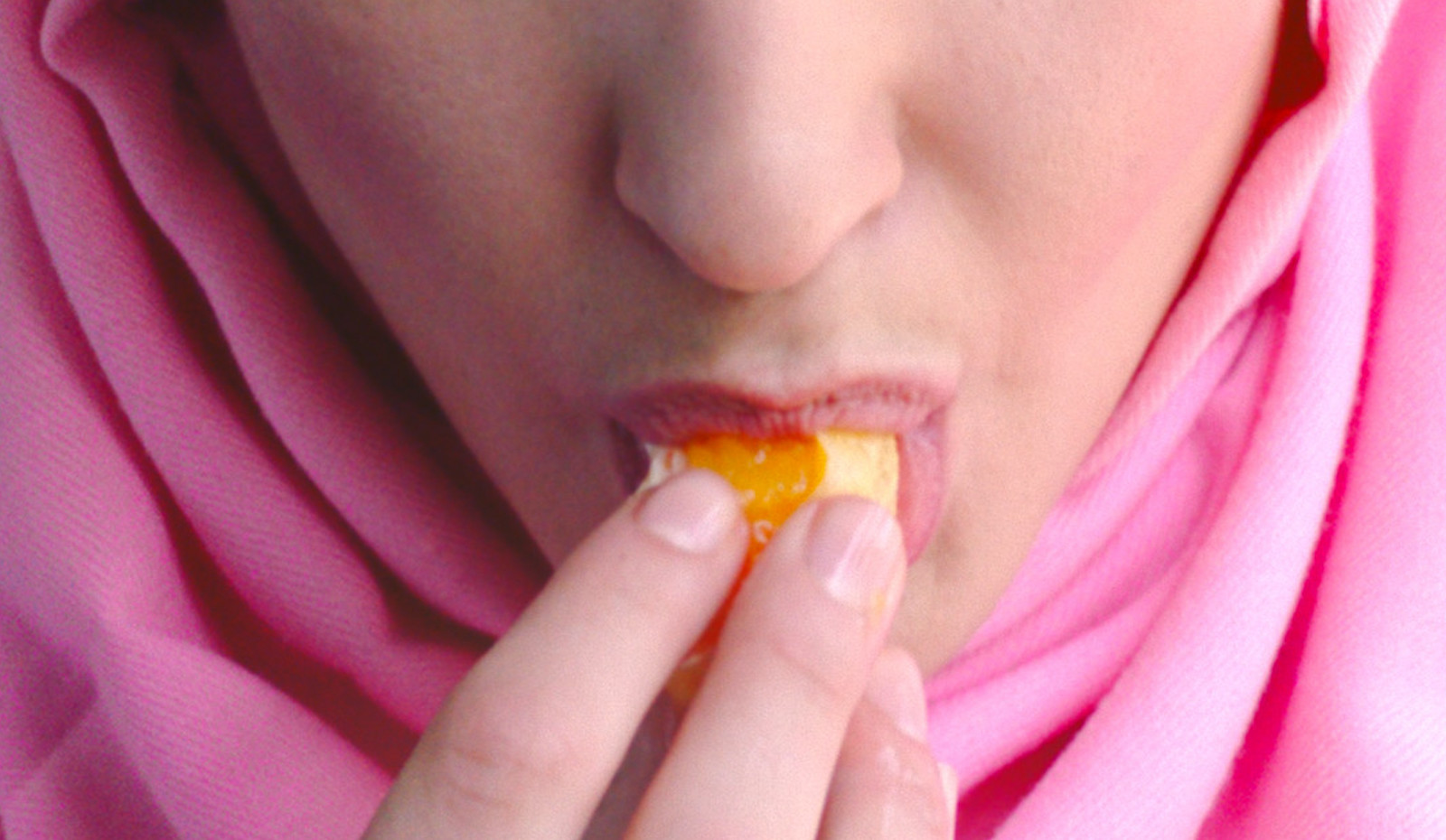 ROUTE-3
Short Film • 13′ • Bosnia and Herzegovina • 2019
Director: Thanasis Neofotistos
Language: Bosnian
Subtitles: English
In a tram on Route-3, the Old Lady in the leopard dress treats the passengers with juicy oranges during a hot, but rainy day in the centre of Sarajevo. Nadja, the princess-teen in her pink hijab; Luka, the virgin bully; an Orthodox Priest; an old creepy man and many, many more ordinary people in this tram have nothing in common, but a juicy slice of orange. All except a shy, yet horny, teenager named Amar.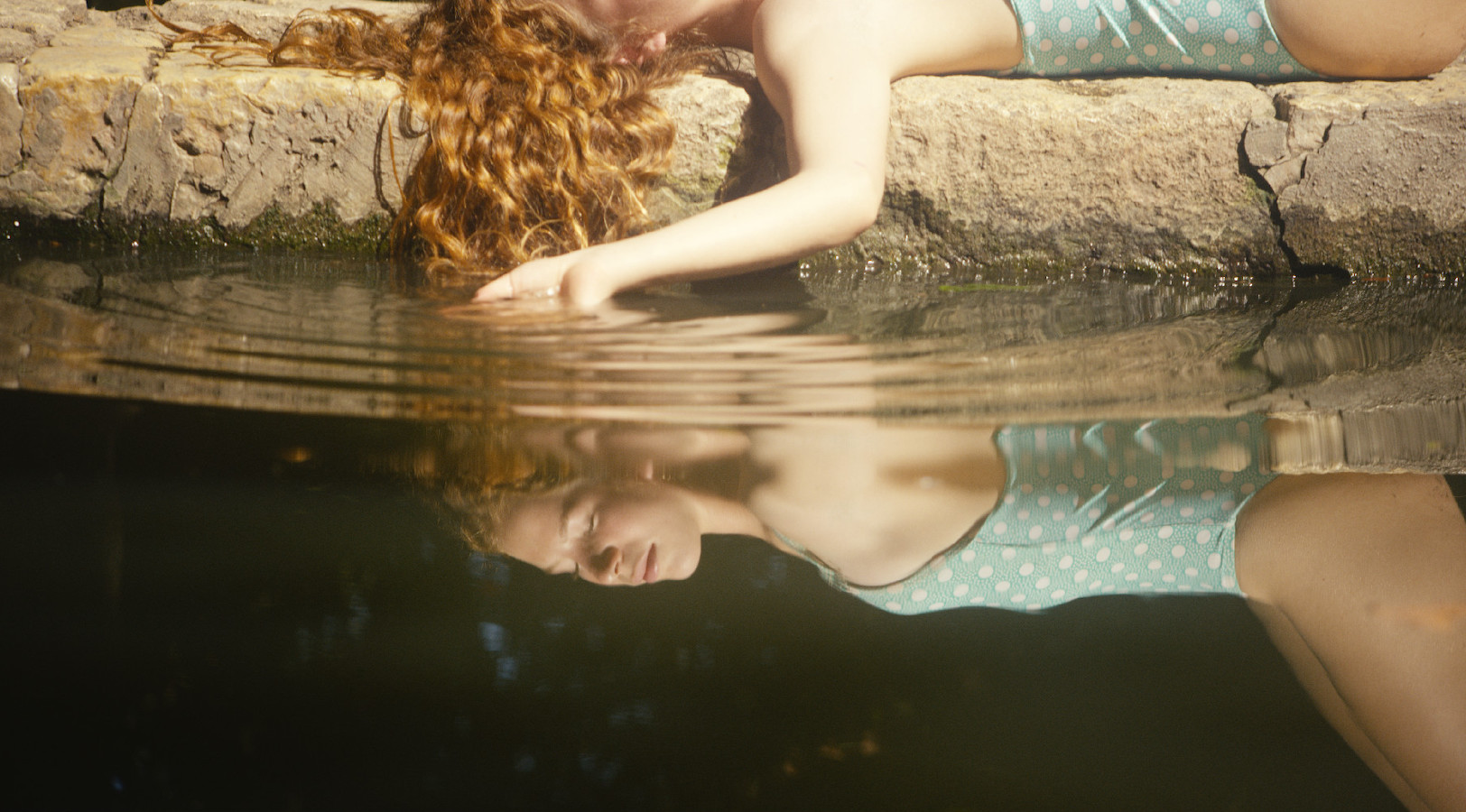 SUMMER SHADE
Short Film • 15′ • United Kingdom • 2020
Director: Shira Haimovici
Language: Hebrew
Subtitles: English
Exploring true events of women discrimination that happened in Israel, "Summer Shade" offers a slice-of-life insight into an Israeli summer day. Gal, a 13- year-old redhead girl runs away from her older sisters, towards her favorite relaxing summer spot: the magical refreshing pond nearby her summer house. Only that shortly after her arrival, a group of ultra-orthodox Hassidic Jews arrive into the place and violently kick her out of there.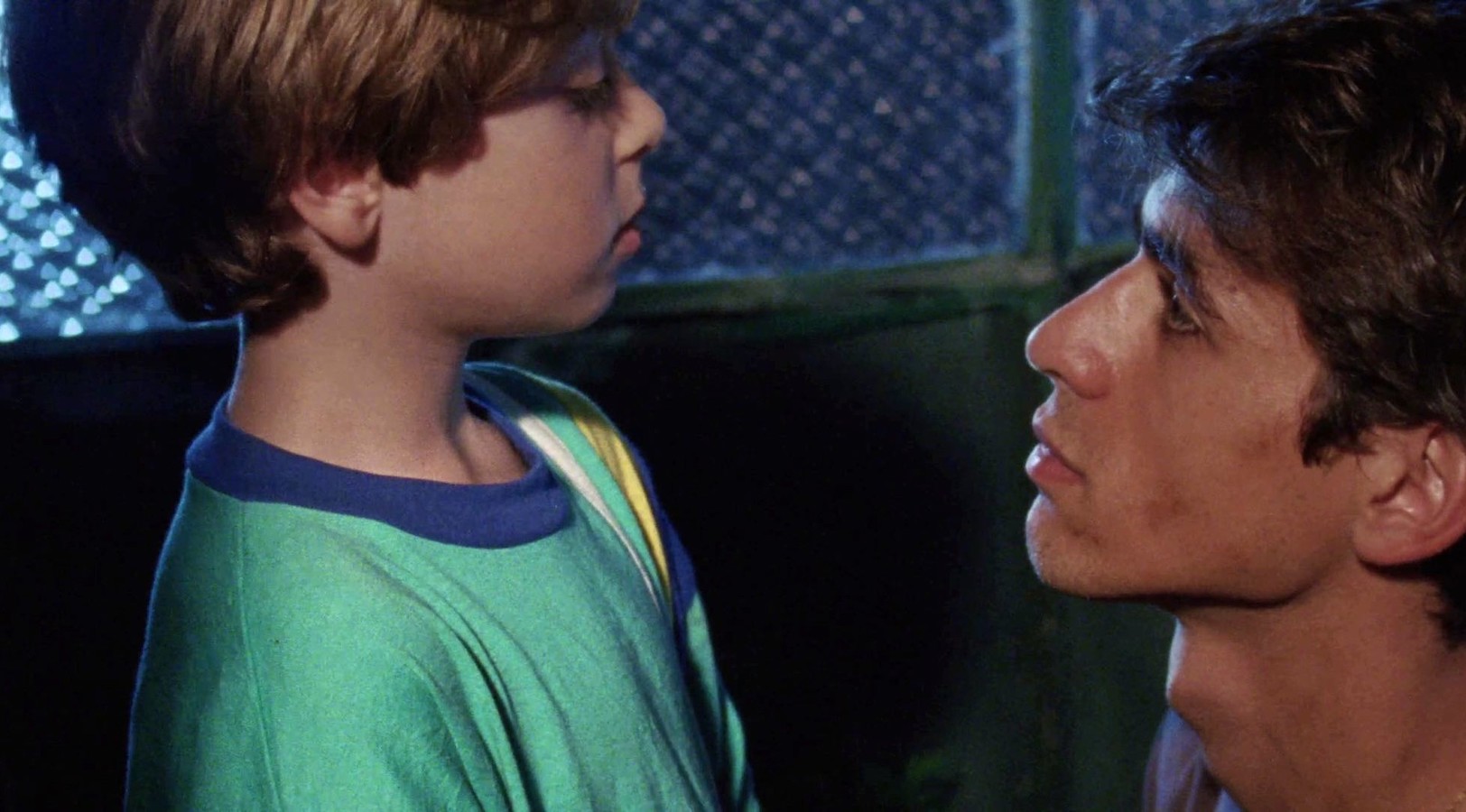 THE LAMB OF GOD
Short Film • 15′ • Portugal • 2020
Director: David Pinheiro Vicente
Language: Portuguese
Subtitles:English
The summer festivities of a Portuguese village are suffused with sensuality and violence in this enigmatic portrait of a tightly knit family.
ECHOES SHORTS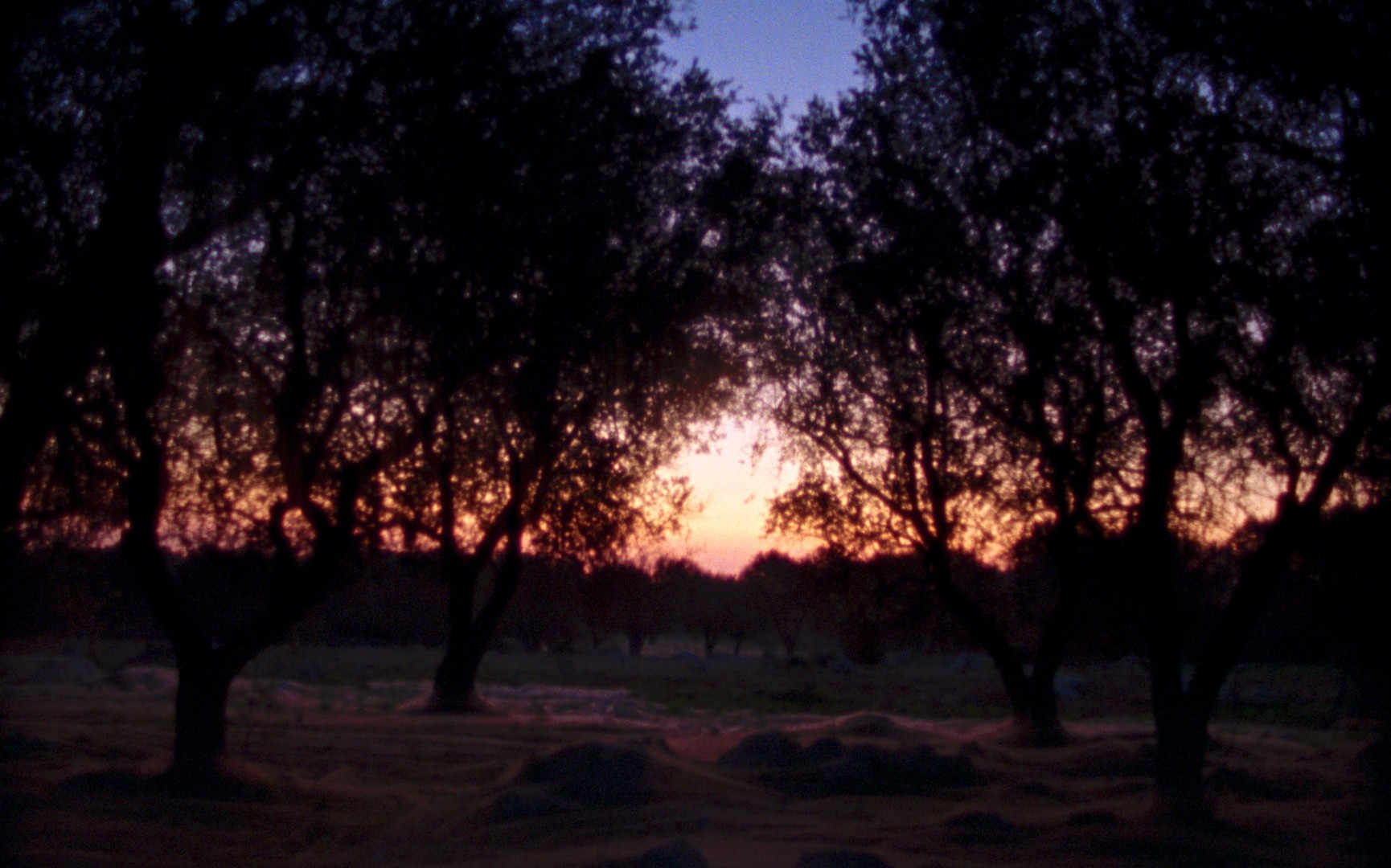 LI PARADISI
Drama • 12′ • Italy • 2020
Director: Manuel Marini
Language: Italian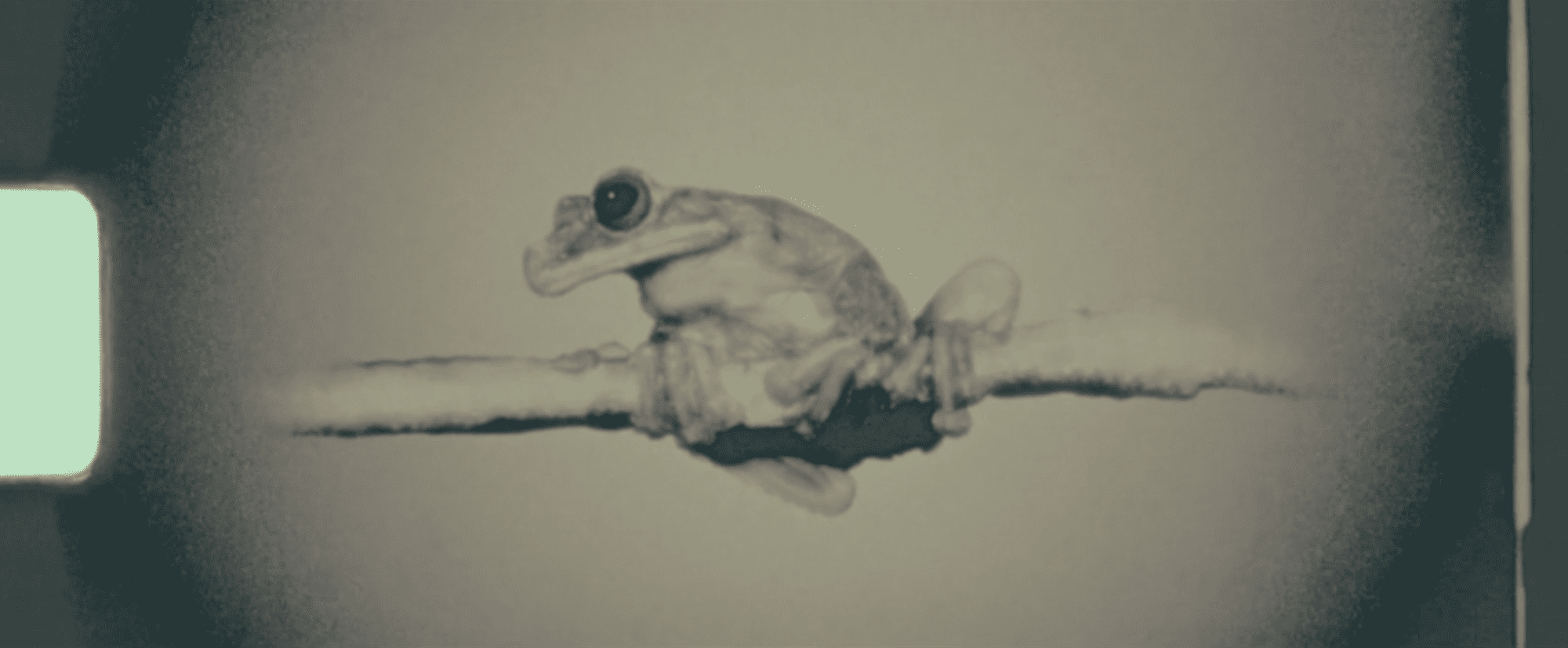 LAST OF MY KIND
Drama • 9′ • UK • 2020
Director: Nicolas Brown
Language: English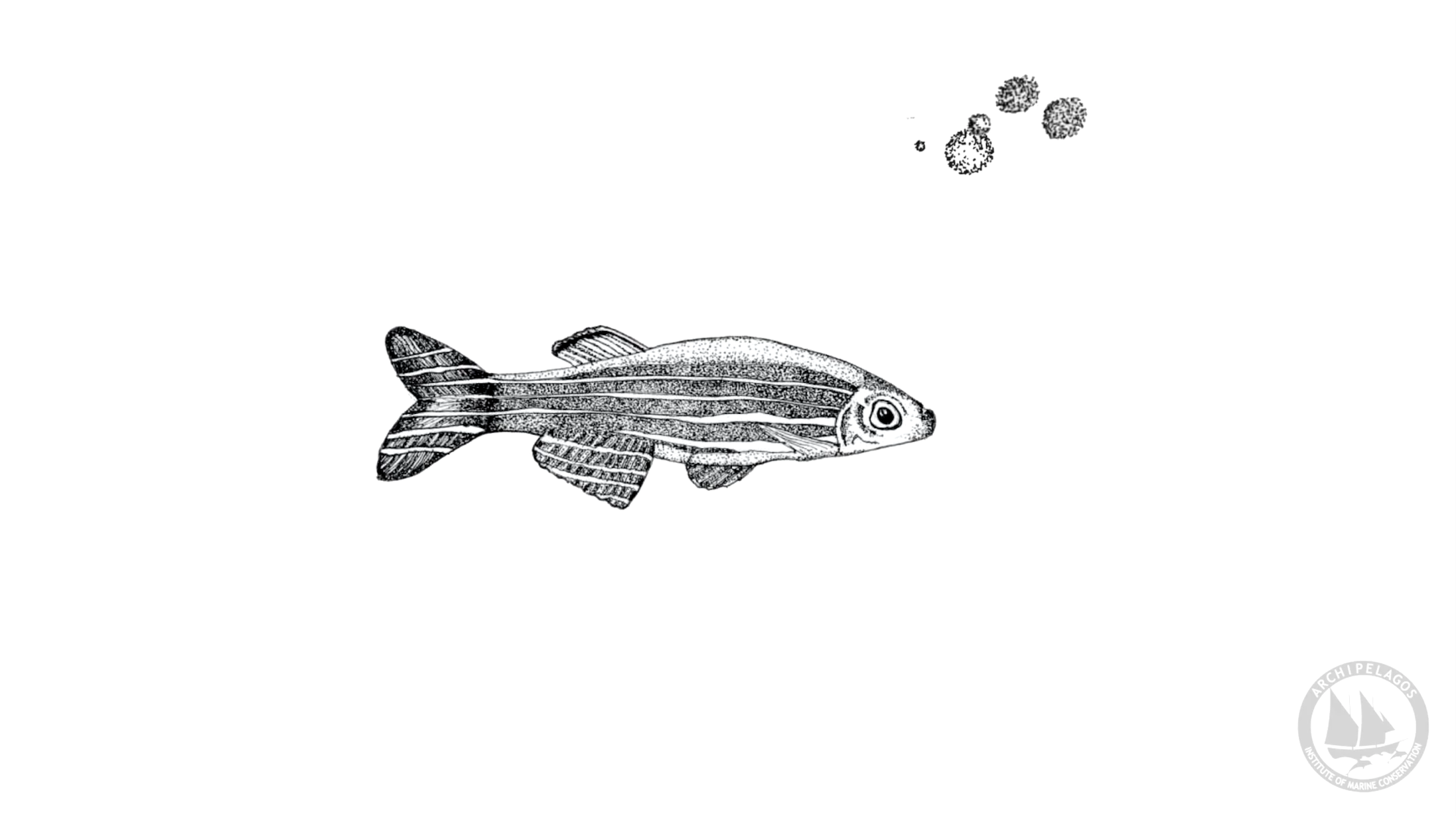 MICROPLASTICS IN THE AEGEAN
Documentary • 15′ • UK • 2020
Director: Robert S Miller
Language: English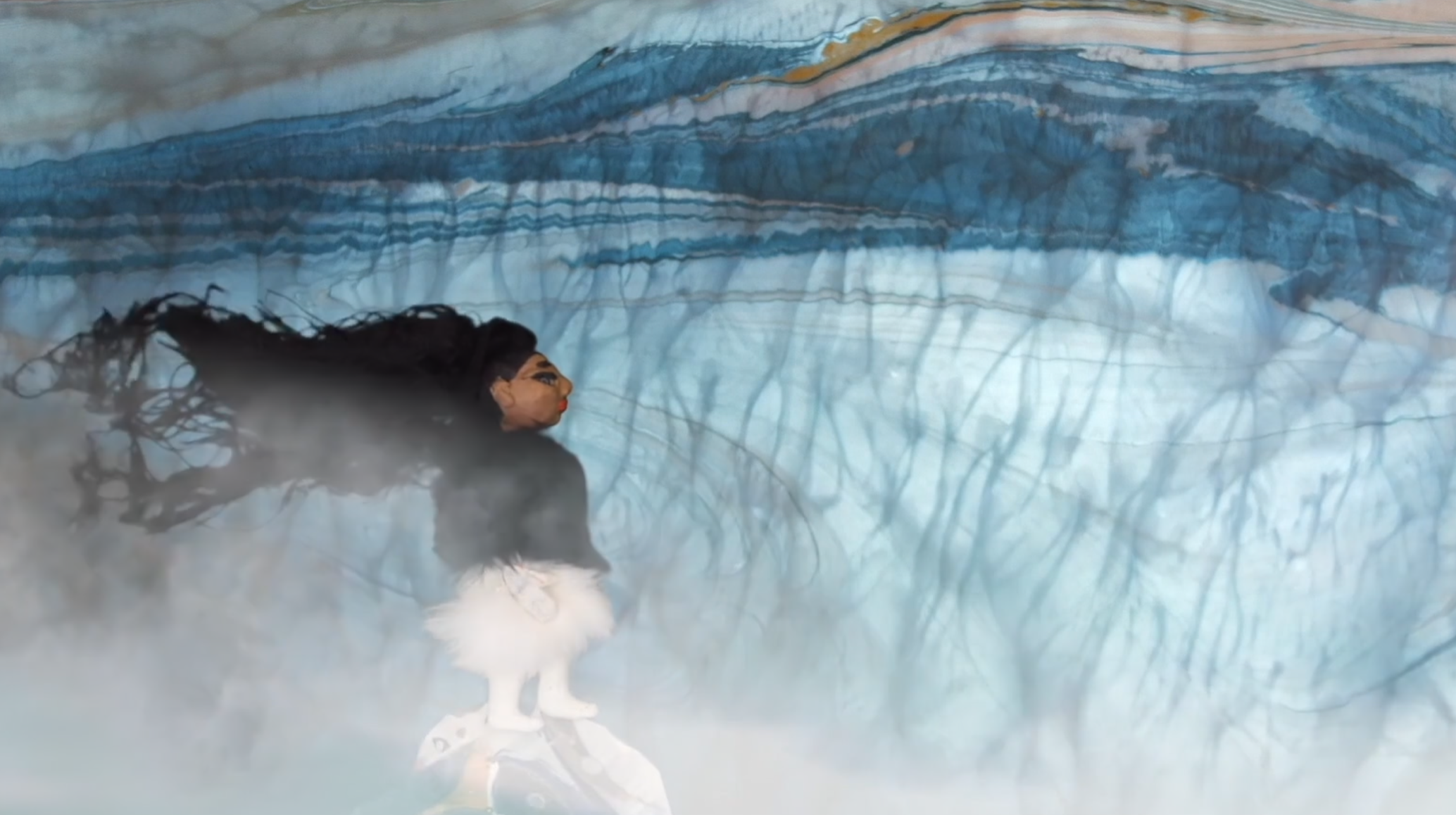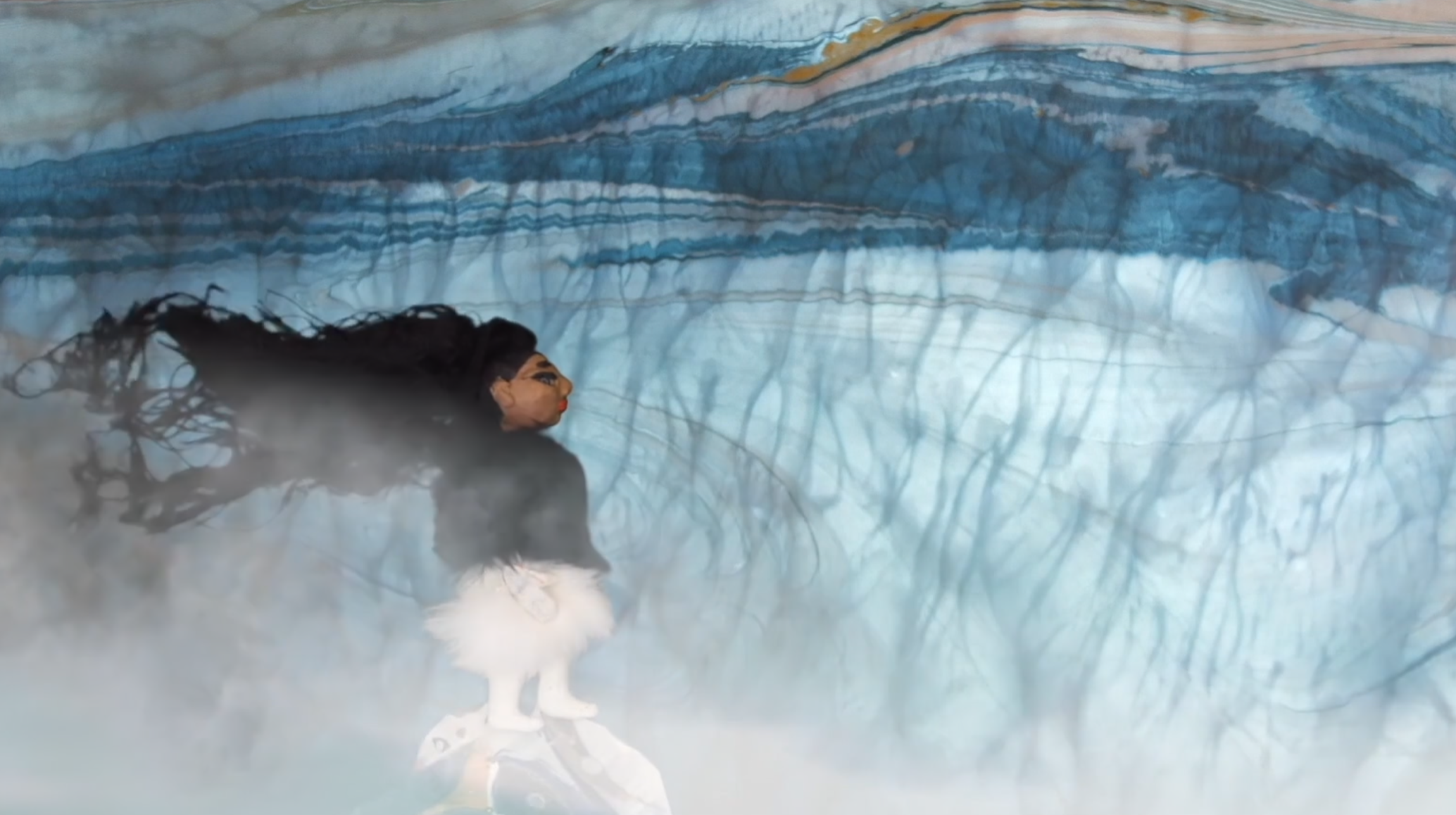 MOTHER OF THE SEA
Drama • 8′ • Netherlands • 2020
Director: Nicolas Brown
Language: Greenlandic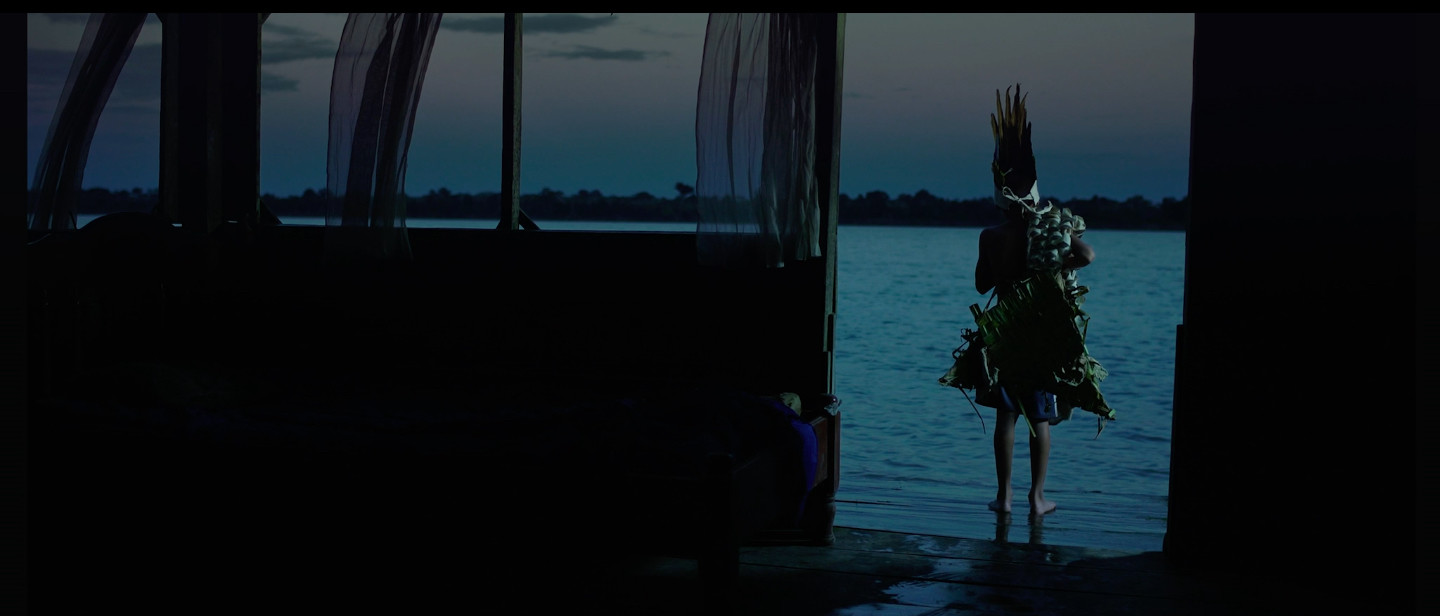 THE SILENCE OF THE RIVER
Drama • 14′ • Peru • 2020
Director: Francesca Canepa
Language: Spanish
POP UP SHORTS
Pop-Up Shorts are screened all over the island with the help of our faithful Festival Nomads. Equipped with only a projector and the film, they find magical locations to screen this selection. Come find us on your evening out in Spetses!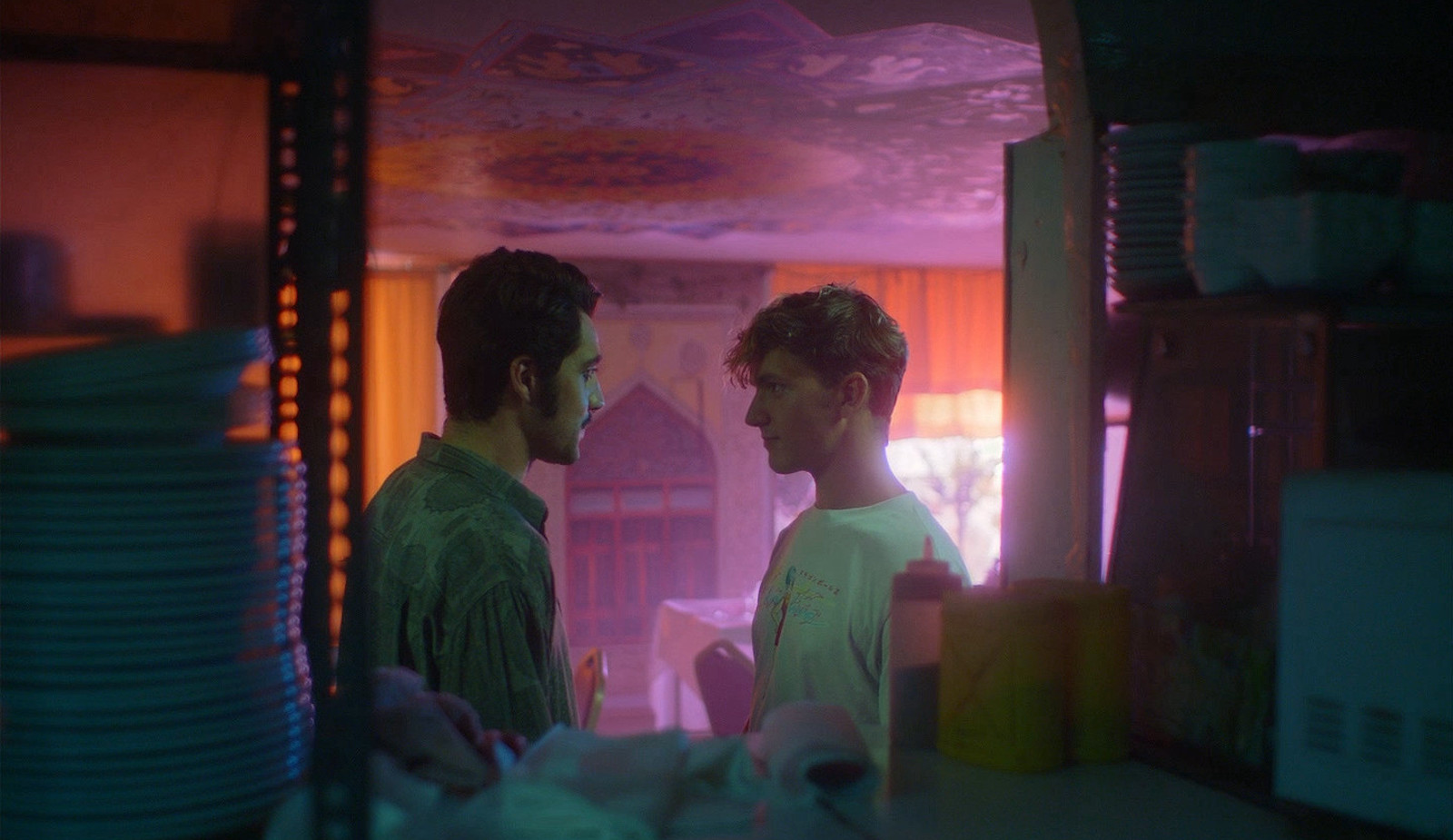 ESCAPING THE FRAGILE PLANET
Short Film • 18′ • Greece • 2020
Director: Thanasis Tsimpinis
Language: Greek
Subtitles: English
A boy-meets-boy tale, a few hours before the world ends.
DISCLAIMER
This is a work of fiction, as shot on July 2019. Any resemblance to actual events surrounding the COVID‑19 pandemic, is purely coincidental."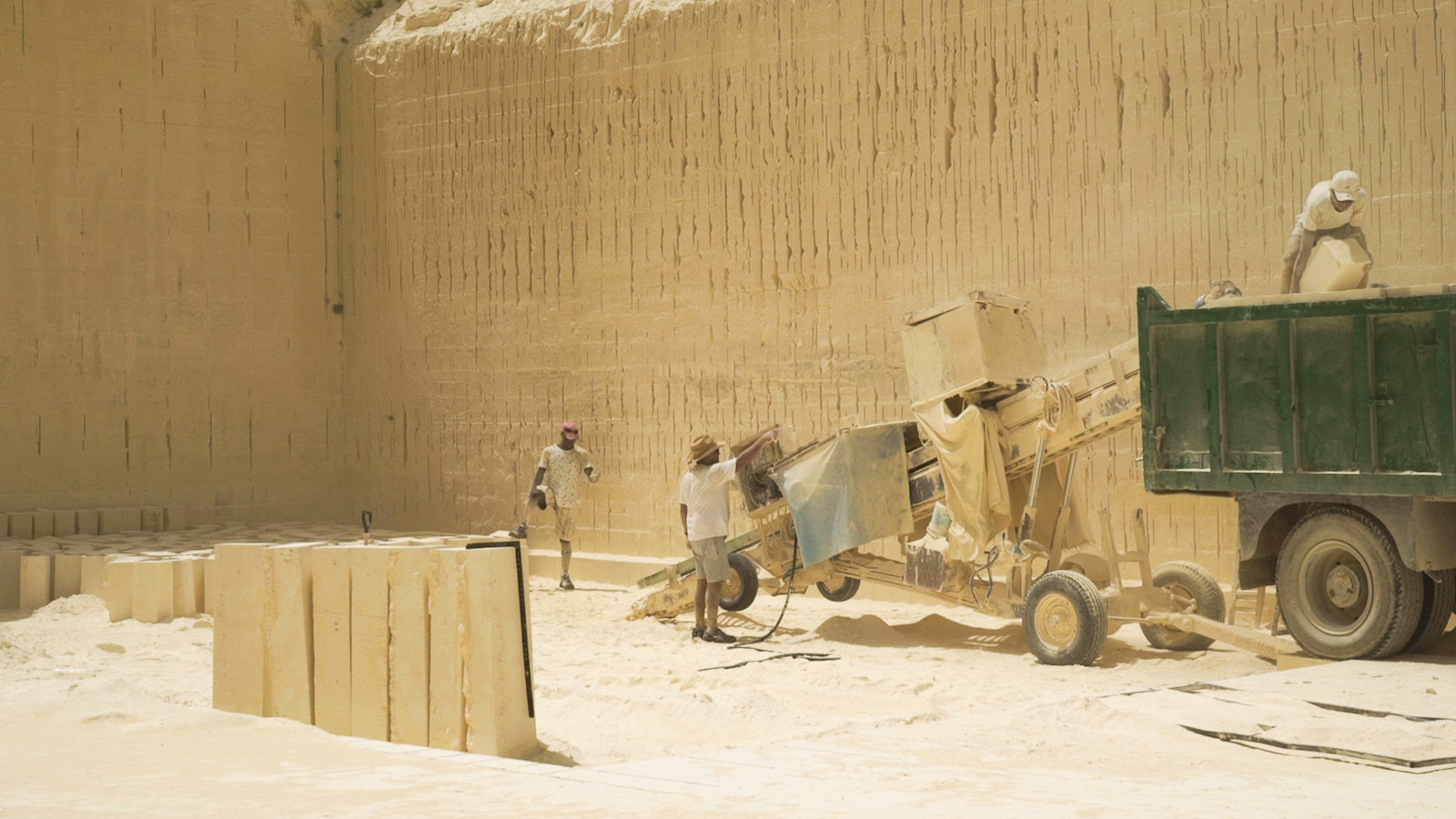 SUBLUNARY
Short Film • 21′ • Italy • 2019
Director: Mariangela Ciccarello & Philip Cartelli
Language: English, Italian, Maltese
A young woman investigates an island's geologic specificity, discovering hidden strata where history and memory meet barely submerged narratives of displacement and imaginaries of possible futures.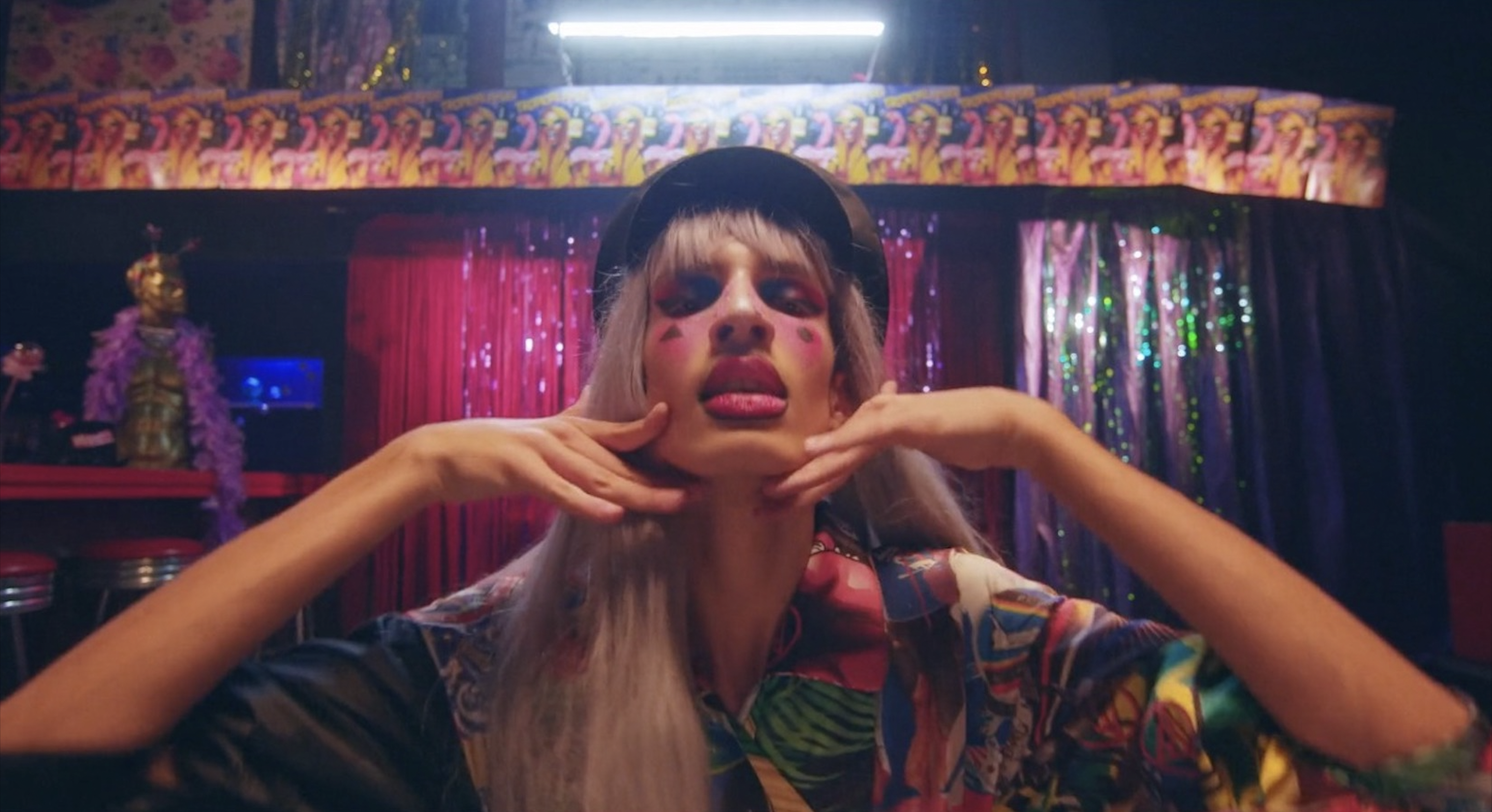 THIS IS RIGHT; ZAK LIFE AND AFTER
Short Film • 13′ • Greece • 2020
Director: Gevi Dimitrakopoulou
Language: Greek
Subtitles: English
A short narrative documentary about the aftermath of Zak's murder from her community's perspective.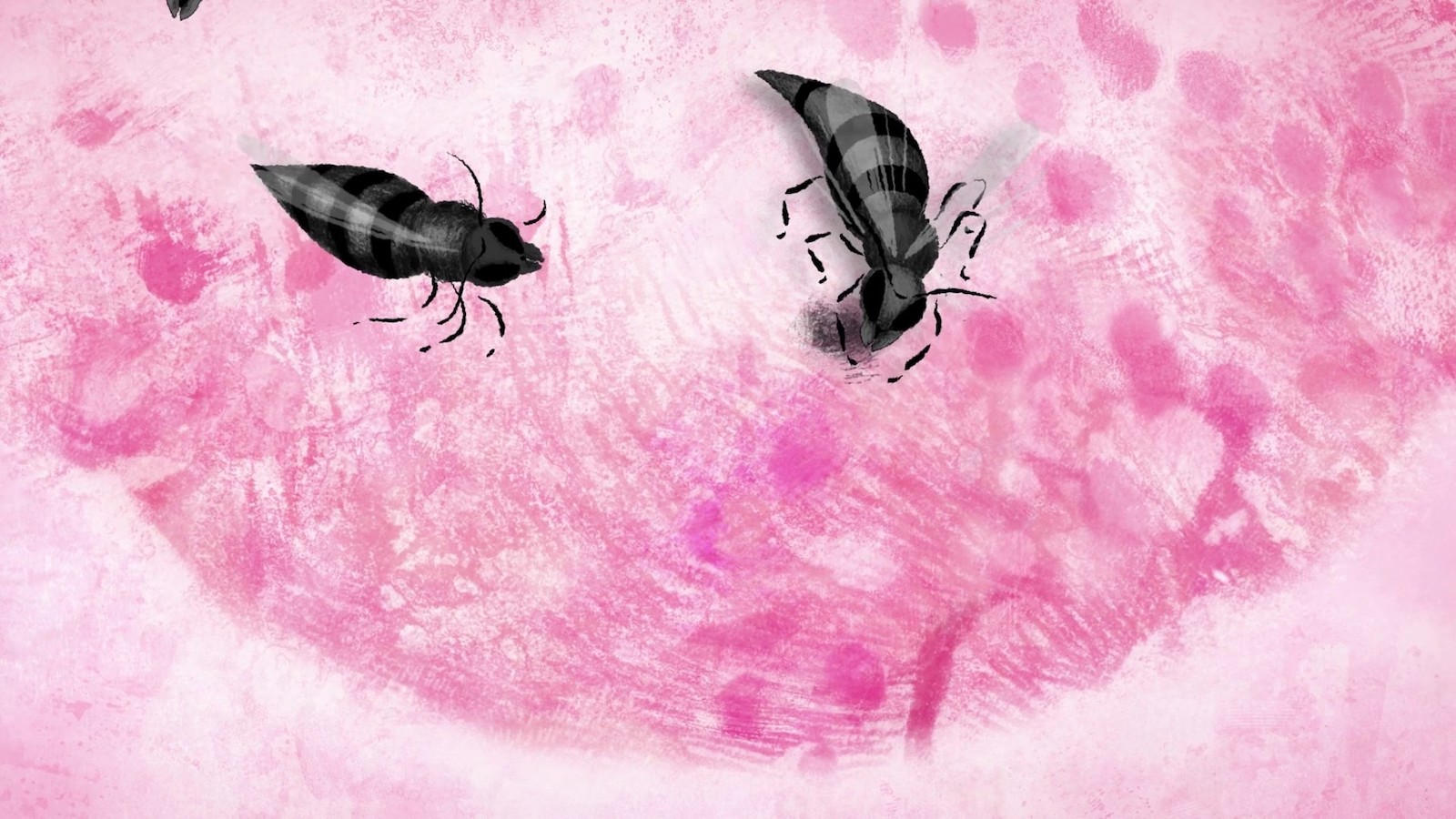 SEASON
Short Film • 8′ • France • 2019
Director: Giovanna Lopalco
Language: –
A cortege of men dressed in white are walking a young woman to a strange procession. Around this dark landscape, a perpetually moving world will start the metamortphosis of her body.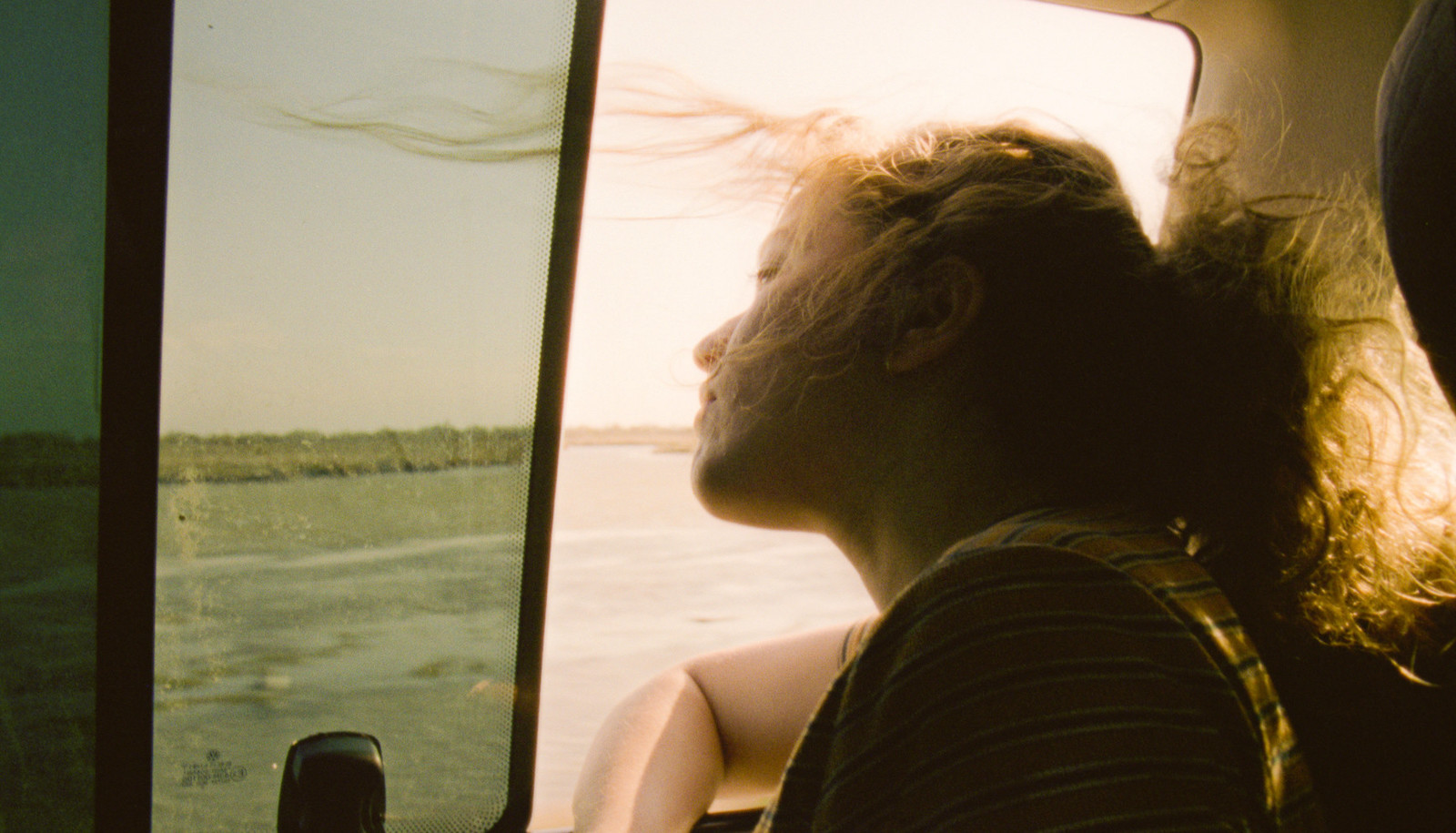 SHOEGAZING
Short Film • 13' • UK • 2020
Director: Servane d'Alverny
Language: French
On a desolate road, Gabrielle would rather isolate herself than have to confront the journey.
A story about loneliness, denial, and the overwhelming emotions of living in a world on fire.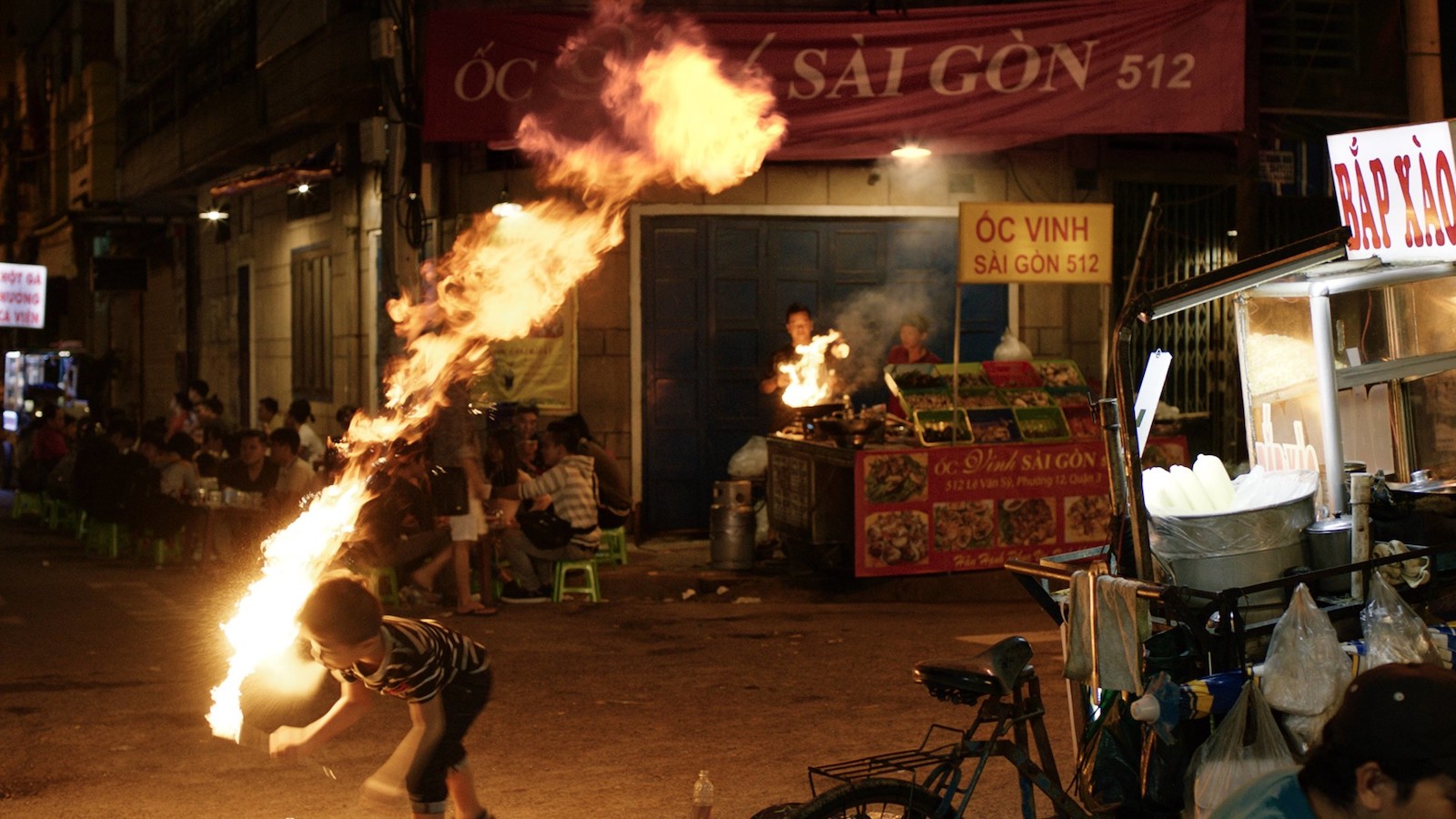 STAY AWAKE, BE READY
Short Film • 14' • Viet Nam • 2019
Director: Pham Thien An
Language: Vietnamese
A motorbike crash happening before the street stalls on a street corner was embedded in the mysterious story of three young men.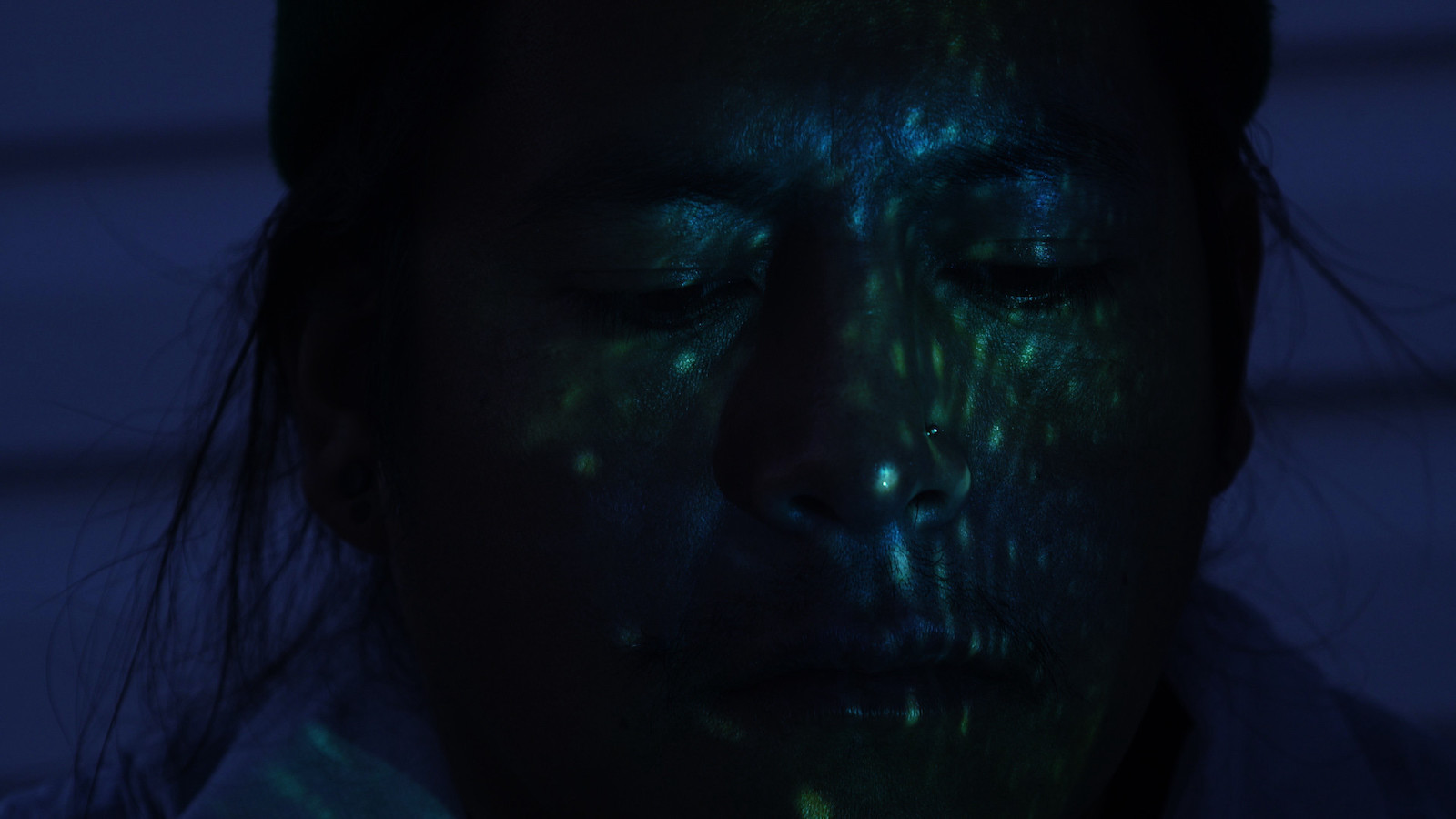 INTERFERENCE
Short Film • 15' • United States • 2020
Director: Kevin Kelly
Language: English
A worker takes a break, flips a bucket and interacts with enigmatic, distorted, hybrid naturalistic images on his iPhone.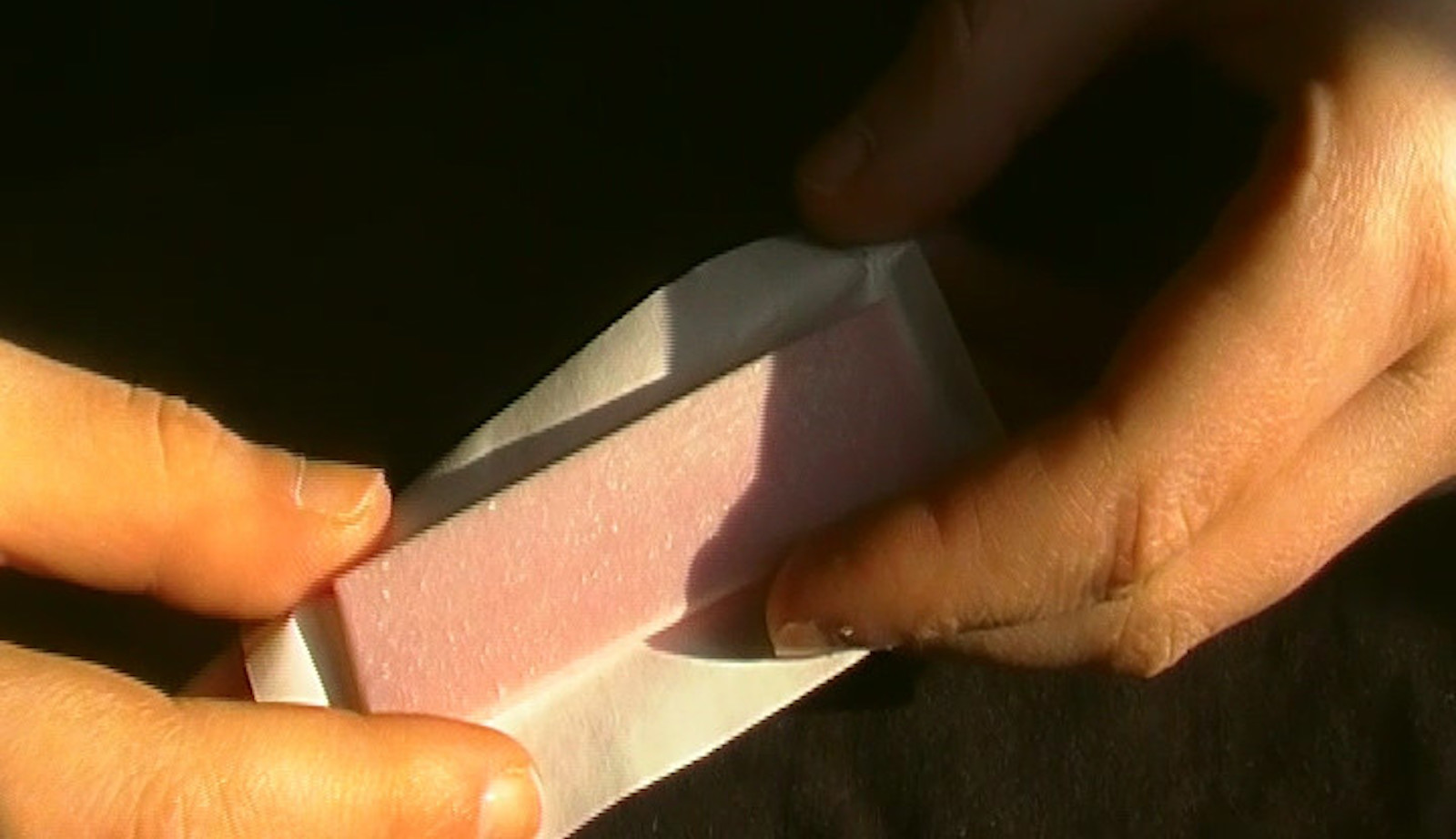 HOMMAGE TO SUMMER
Short Film • 4' • Greece • 2019
Director: Katerina Markoulaki
Language: English
A diary of summer, narrated by a girl with hangover, exploring the family, and gender boundaries. Inspirated by Margaruete Duras' LES PETITS CHEVAUX DE TARQUINIA, HOMAGE TO SUMMER, observes the emotional contradictions of the effects of summer, and the seaside can triggers. Using Margaruete Duras' free connotational writing the film attempts to establish a fluid feminist and poetic narration.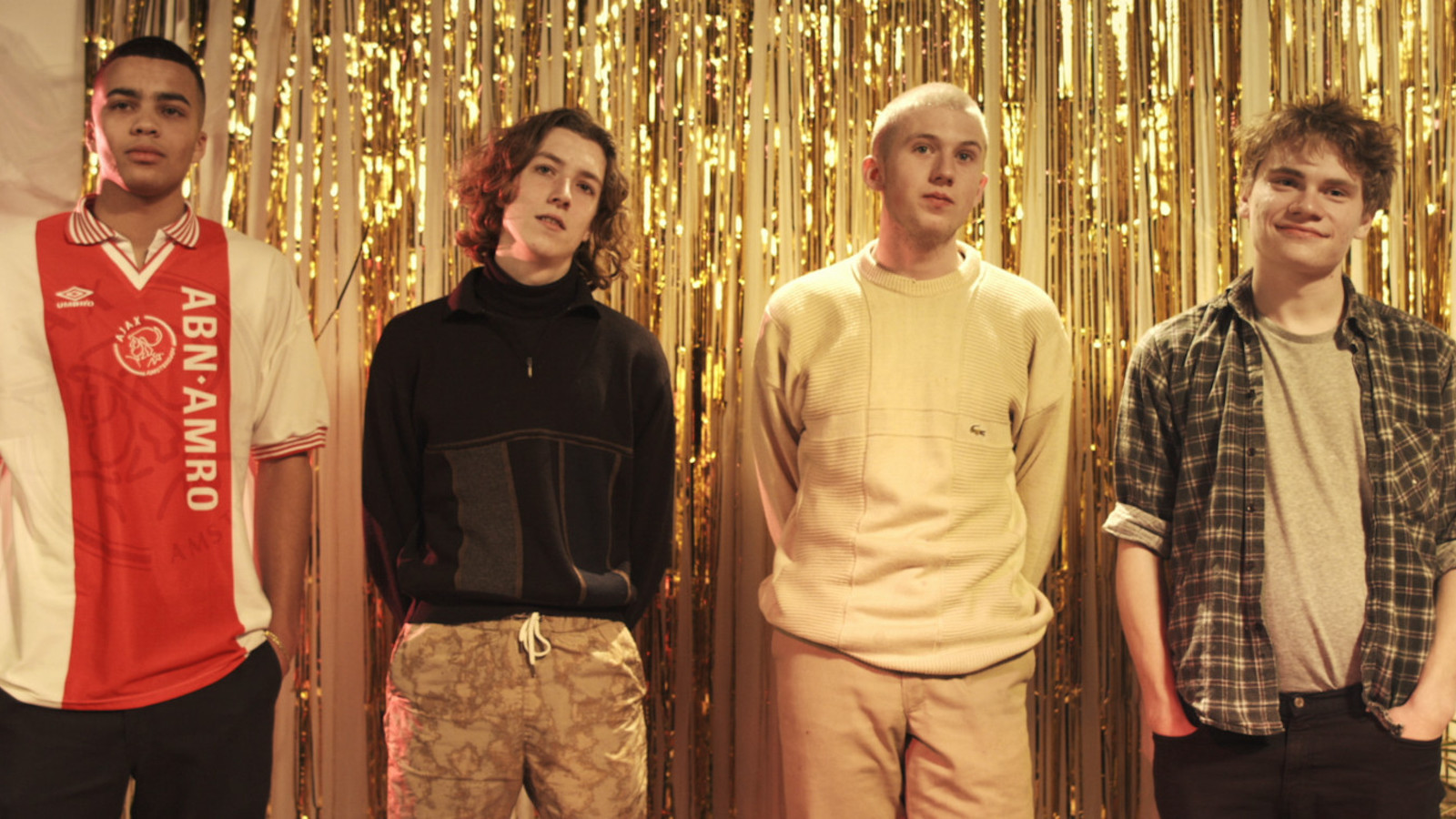 BOYS DON'T CRY
Short Film • 10' • Denmark • 2019
Director: Bobbie Faren Müller
Language: Dutch, English
A girl helps four boys examine and understand why it's difficult for them to show their vulnerabilities and be open about their emotions in today's society.
BARNES FILM FESTIVAL SHORTS
SPETSES • 25 JULY • 21.00 • ANARGYREOS & KORGIALENIOS SCHOOL
Barnes Film Festival Presents a selection of their shortlisted competition shorts from their 13-18 and 19-25-year-old category, submitted over the last three years. Based in Barnes, London the festival showcases filmmaking talent from across the UK together with award-winning films from around the world.
TAMPERE FILM FESTIVAL SHORTS
PAROS • MONDAY, AUGUST 2nd • 23.00 •PAROS PARK CINE ENASTRON
FREE ADMISSION – ENGLISH SUBTITLES ONLY
Trying to capture the essence or idea of a short film festival in one screening is difficult if not impossible. But this selection tries to do something in that direction anyway. This selection of eight shorts showcases Tampere film festival's work to present their vision on what is interesting in the art of short films for over 50 years.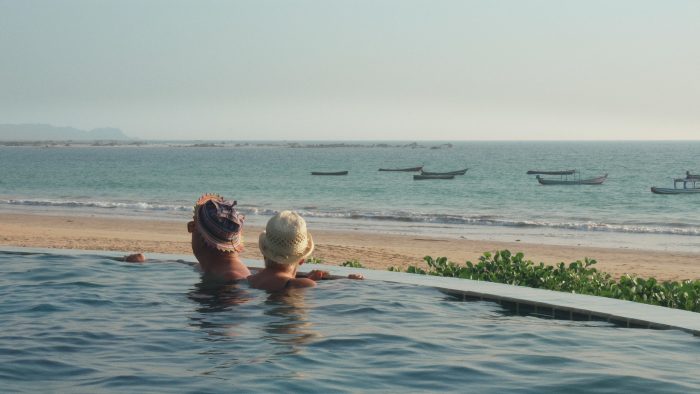 GREETINGS FROM MYANMAR
Experimental, Documentary • 5' Norway
Dirs: Andreas J. Riiser, Sunniva Sundby
Unsuspecting tourists enjoy a peaceful holiday in Myanmar's hotel complexes, lazily walking between swimming pools and sun umbrellas, while ten kilometers away, members of the Rohingya ethnic group are being tortured and killed as a result of the larg- est genocide in Asia since the Vietnam War.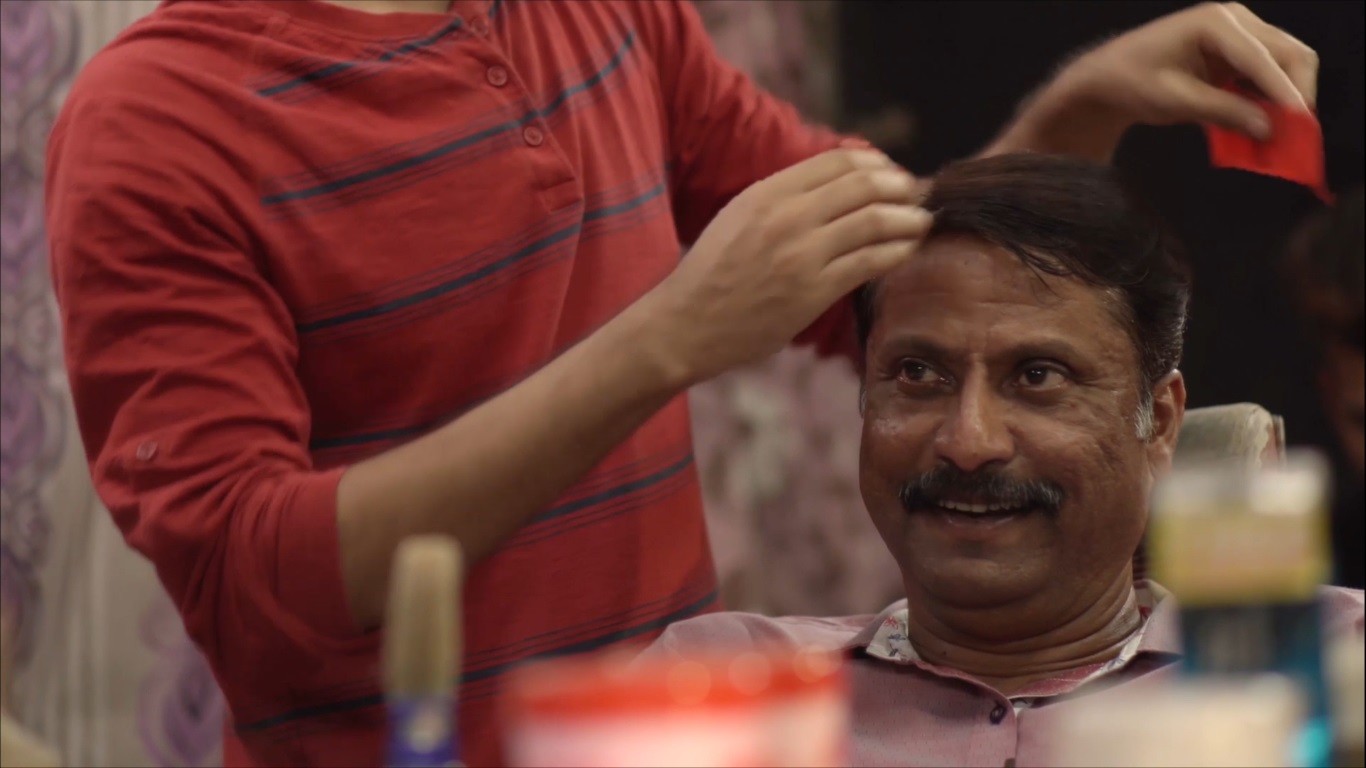 SUNDAY
Fiction • 10' • India
Dir: Fulara Arun
Language: Hindi
When the middle-aged Kamble makes his weekly visit to the neighbourhood barber shop, it's not just for a shave. He can't wait to be touched by Jaan, the new barber-boy he has a crush on.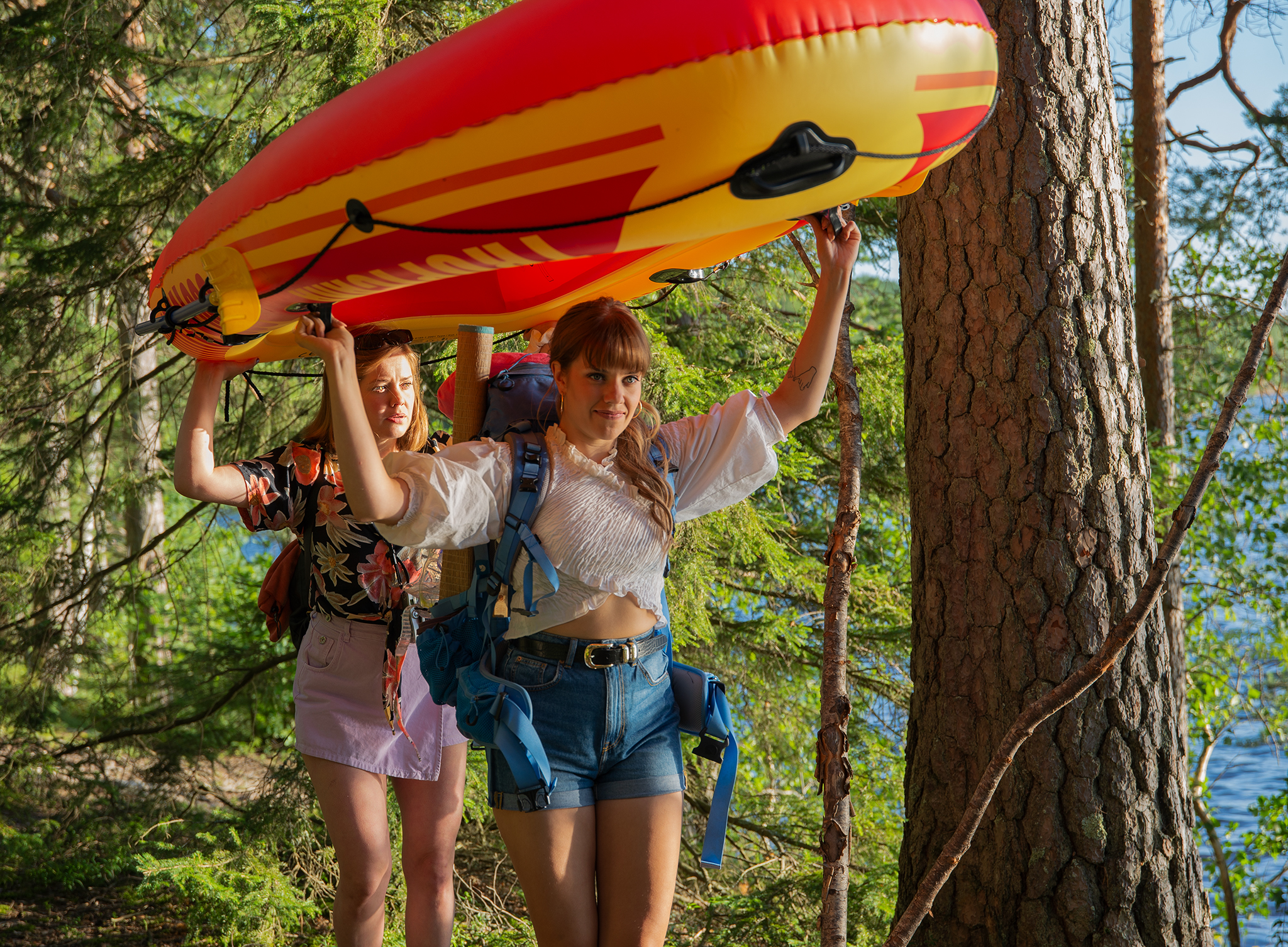 TWO GIRLS AND A BOAT
Fiction • 13' • Finland
Dir: Delikouras Aleksi
Language: Finnish
Twins Jade and Kaisa are going rowing on a beautiful Finnish summer day. Social media influ- encer Jade actually has some- thing else in mind, and the trip doesn't end as planned.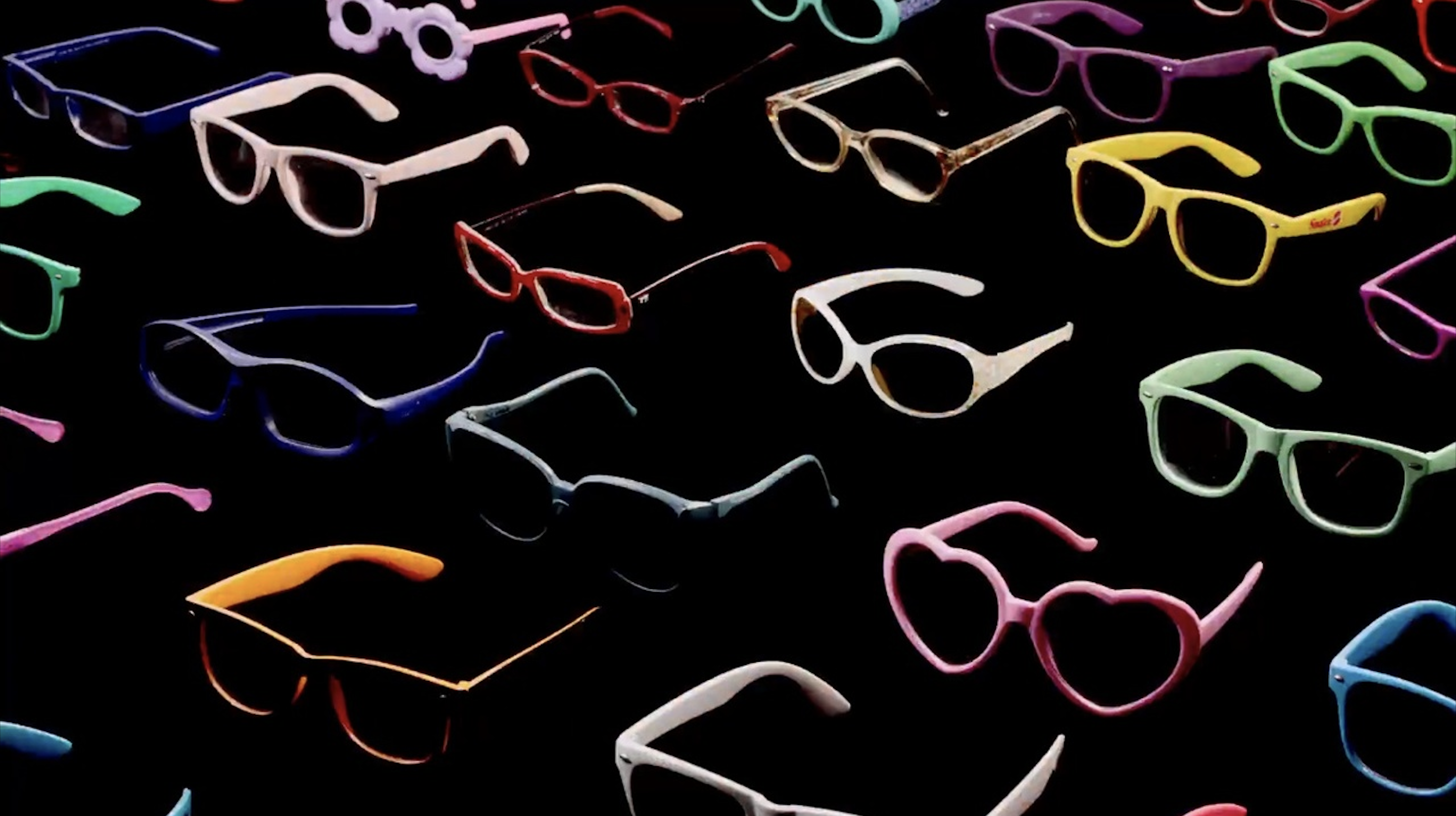 ORGIASTIC HYPER-PLASTIC
Animation • 7' • Denmark
Dir: Paul Bush
Language: English
An elegy to a love affair that has gone sour, a fond farewell to that most beautiful material that has subjugated our planet – plastic.