2021 Echoes Programme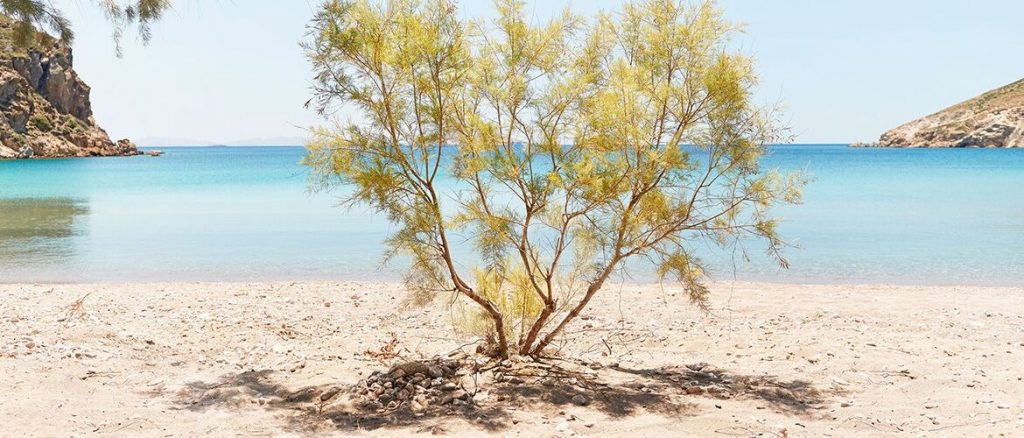 About the Project
'Echoes' is an international summit that brings together award-winning filmmakers, writers, scientists, philanthropists, environmentalists, entrepreneurs and opinion leaders over five days, concurrently to our main festival.
The programme consists of documentary screenings, Q&A's, panel talks, presentations and workshops, concluding with an annual sustainability summit. By assembling the knowledge, resources and communicators together in the same location, we aim to "fast-track" projects and amplify awareness about ways to make a positive impact.
Our mission is to inspire and educate future generations. We do this by nurturing the development of sustainable business and facilitating the creation of compelling stories that are screened internationally to inspire others to take action.
Our local aim is to bring immediate environmental change to the Aegean region. We will harness the assembled knowledge and resources to launch a real-time project at the end of the festival and for the winter months. The festival is also "walking its talk" – with the target of offsetting 100% of our carbon footprint by 2022.
If you want to support the programme or participate please email [email protected]
Echoes — Call to Action 2021
Friday, 30 July
Presenting Sponsor: Helidoni Foundation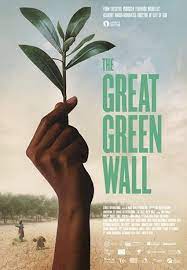 The Great Green Wall
Jared P. Scott, Director
Take an epic journey along Africa's Great Green Wall—an ambitious vision to grow an 8,000km "Wall" of trees stretching across the entire width of the continent to restore land and provide a future for millions of people. Traversing Senegal, Mali, Nigeria, Niger and Ethiopia, Malian musician and activist, Inna Modja follows the burgeoning Great Green Wall through Africa's Sahel region—one of the most vulnerable places on earth (temperatures are rising 1.5 times faster than the global average)—laying bare the acute consequences of accelerating climate change the Wall aims to counteract: drought, resource scarcity, radicalization, conflict and migration.
Shorts Program
Li Paradisi
Manuel Marini, Director
The Silence of the River
Francesca Canepa, Director
Helidoni Foundation Presentation
Dimitra Papageorgaki, Helidoni Foundation
Sophie Lamprou, Impact Hub Athens
Sustainability & Consumerism Panel
Andreas Chatzidakis, Royal Holloway University of London
Elena Lamprou, Impact Hub Athens
Saturday, 31 July
Presenting Sponsor: WaterBear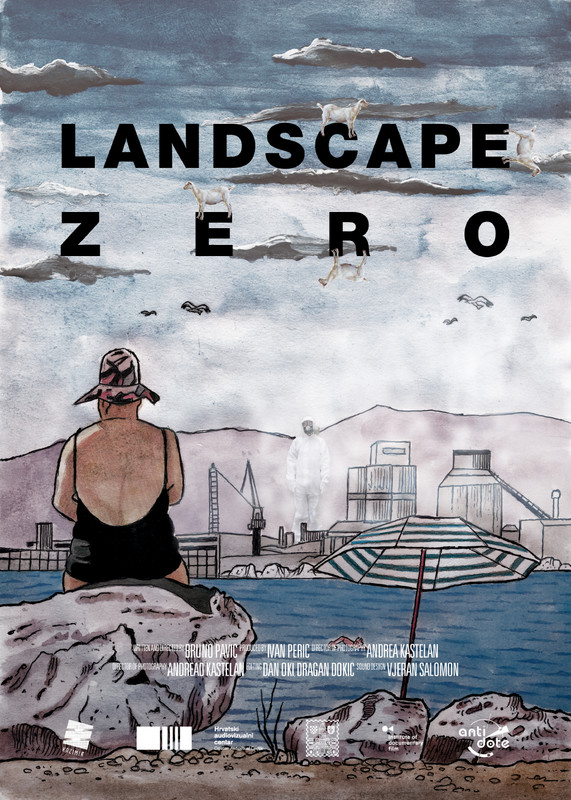 Landscape Zero
Bruno Pavic, Director
A small coastal area has been destroyed by the presence of industrial facilities. The film follows the lives of people who are either fighting for their survival among the dangerous facilities or coexisting with them in harmony. Everyday scenes intertwine with different art performances, depicting the adjustment of people and animals to the degraded environment.
WaterBear Presentation
Poppy Mason-Watts, WaterBear
Storytelling & Inspiring the Next Generation Panel
Sam Sutaria, WaterBear
Sarah Macdonald, MAKE WAVES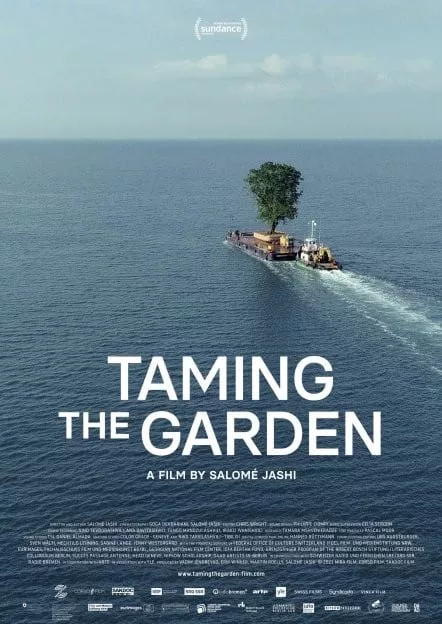 Taming the Garden
Salomé Jashi, Director
A powerful man, who is also the former prime minister of Georgia, has developed an exquisite hobby. He collects century old trees along Georgia's coastline. He commissions his men to uproot them and bring them to his private garden. Some of these trees are as tall as 15-floor-buildings. And in order to transplant a tree of such dimensions some other trees are chopped down, electric cables are shifted and new roads are paved through mandarin plantations.
Sunday, 1 August
Presenting Partner: Blue Carbon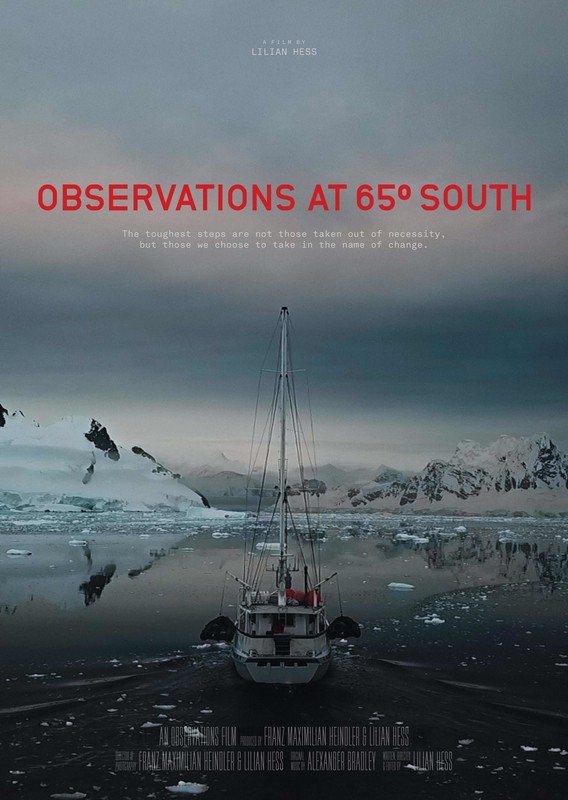 Observations At 65º South
Lilian Hess, Director
A team of nine scientists embark on a journey to Antarctica. Their choice of transport: a small sail boat. This story is an intimately human account of what it means to live and work alongside one another under relentless conditions, set within the wider context of rapidly advancing global change, impending habitat destruction and the current zeitgeist of environmentalism.
Shorts Program
Mother of the Sea
Nicolas Brown, Director
Blue Carbon Panel
Maria Salomidi, Hellenic Centre for Marine Research
TBA, Archipelagos Institute of Marine Conservation
Babis Tsoutsas, Aegean Film Festival
Apostolos Siskos, Emicert
Mission Blue Presentation
Eleni Atsikbasis, Healing Lesvos
Blue Carbon Documentary Presentation
Sarah Macdonald, MAKE WAVES
Monday, 2 August
Round Table & Awards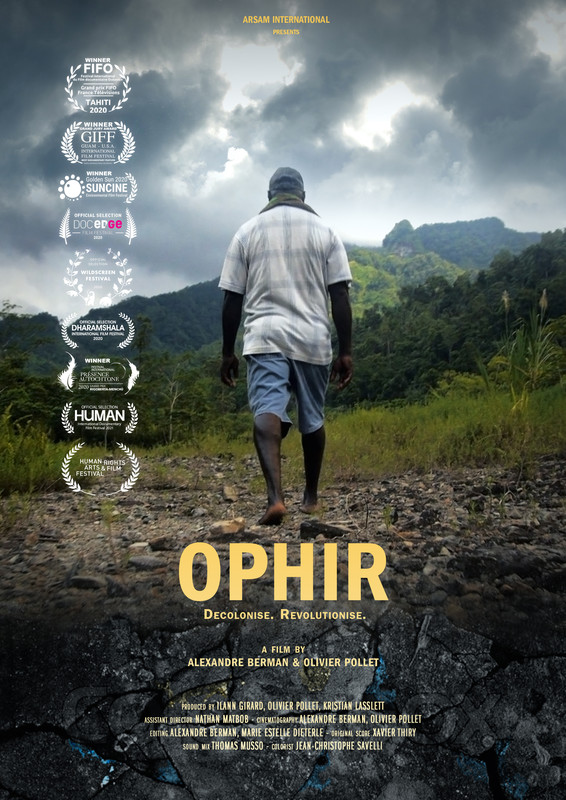 Ophir
Alexandre Berman, Director
Oliver Pollet, Director
Ophir tells the story of an extraordinary revolution for life, land and culture, leading up to the potential creation of the world's newest nation in Bougainville, Papua New Guinea. A poetic yet dramatic ode to the indelible thirst of a peoples for freedom, culture and sovereignty; the film sheds light on the biggest conflict of the Pacific since WWII, revealing the visible and invisible chains of colonisation and its enduring cycles of physical and psychological warfare.
Shorts Program
Shorts Program
Last of My Kind
Nicolas Brown, Director
Echoes Roundtable
The concluding Round Table will function as an incubator for ideas that will be transformed into feasible solutions which will result in immediate action. The solutions generated will be evaluated and organised by the scientific team, while the results will be uploaded on an online community platform for immediate activation over the 9 months following the summit. The online platform, which is under development, will help the participants to stay connected, monitor the realisation process, fundraise, post solutions and bring complete transparency in matters of budget utilisation.
Workshop
Storytelling for GenZ
The workshop is designed to raise awareness about pressing environmental issues, motivate and positively engage children aged 7 to 14 years old. Children from local island schools and the children of festival attendees will be invited to share on-camera, their visions. The films will be produced and distributed by the producers of "2040" – our documentary film premiere which screens on the same evening. The product of the workshop will be a "video time capsule" of children's ideas and visions for the next 20 years. Our mission is to guide the next generation to aim to create a "better today" by imagining better solutions.