SERIFOS 15, 16, 17 SEPT 2023
In collaboration with Serifos Roots we are presenting the 2023 winning films.
Premiere • Q&A with Director
Drama • 104' • Sweden • 2023
Director: Giovanni Bucchieri
Language : Swedish, English, French
Subtitles: English, Greek
Rating: 13
Inspired by real video diaries of his first love, which he filmed around 30 years ago, director Giovanni Bucchieri unfolds an emotional love story starring two artists and soulmates. Their relationship is challenged by bipolar disorder, ambition in life and longing for acceptance. 100 SEASONS offers a colourful mix of passion, tenderness, and romance. An inspiring and heartfelt film about dreams, failure and love that can never die.
FRIDAY, 15 SEPTEMBER • 20.00 • SERIFOS THEATRE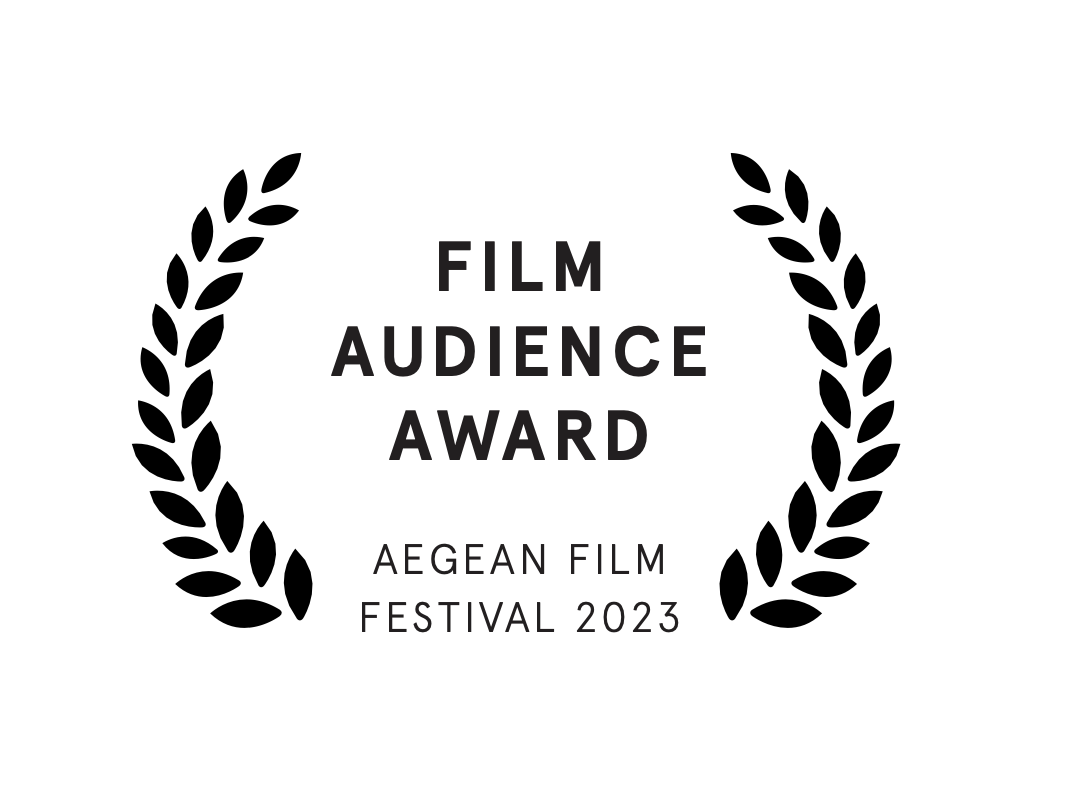 Premiere • Documentary • 79' • USA, UK • 2023
Director: Sophie Compton, Reuben Hamlyn
Language : English
Subtitles: Greek
Rating: 17
ANOTHER BODY follows a college student after she discovers deepfakes of herself circulating online. Through candid video diaries, synthetic media, and 2D and 3D animation, the film takes you into Taylor's online and offline worlds, humanizing a vast social issue in a compelling personal story.
FRIDAY, 15 SEPTEMBER • 22.00 • SERIFOS THEATRE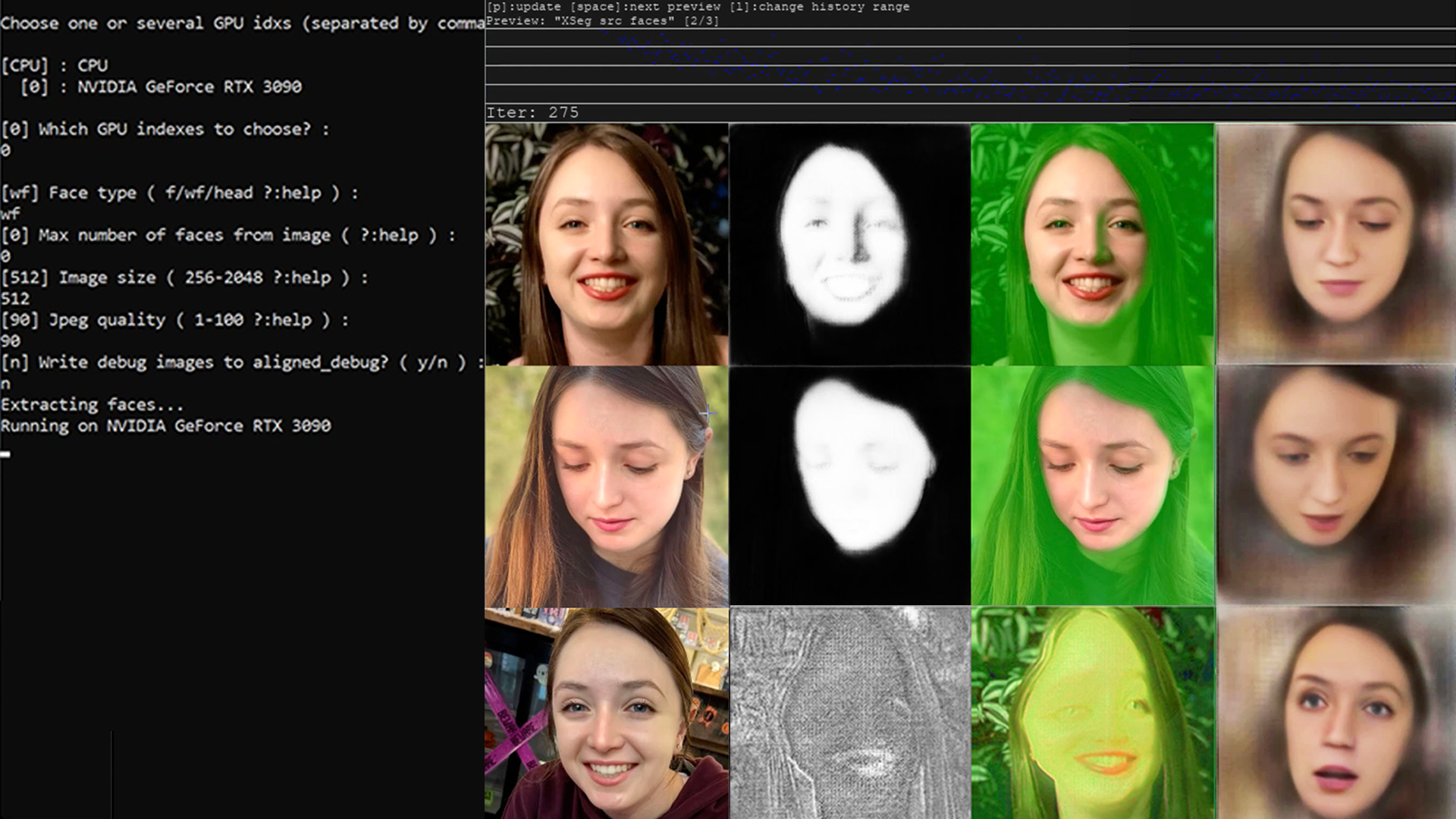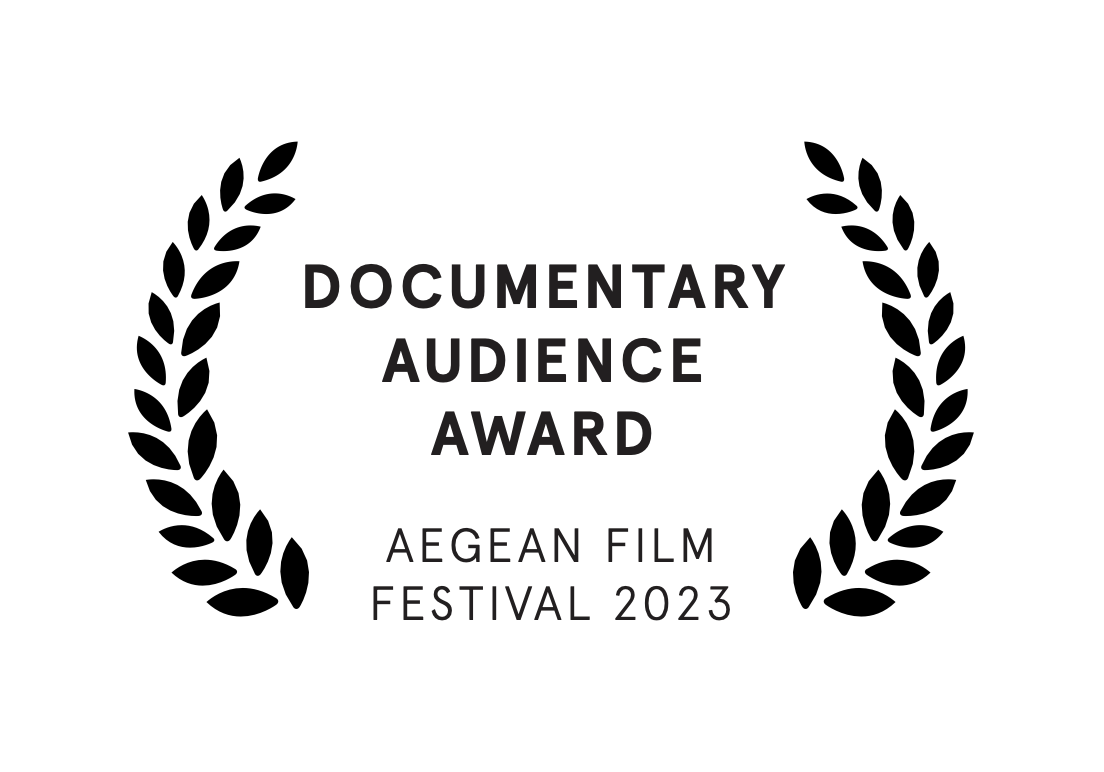 Special Serifos Screening • Q&A with Director
Drama • 104' • Greece • 2023
Director: Nafsika Guerry-Karamaounas
Language : French, Greek
Subtitles: English, Greek
Rating: 13
Jean and Marina go to Athens for their summer vacation. There they are reunited with Marina's family, while preparing to spend a romantic getaway, Marina's family decides to accompany them. But nothing will go according to the plan.
SATURDAY, 16 SEPTEMBER • 20.00 • SERIFOS THEATRE
Premiere • Selection of short films • 105' • 2023
LIVE TILL I DIE 23′
DAYDREAMING SO VIVIDLY ABOUT OUR SPANISH HOLIDAYS 23′
RIAD 14′
FUOCHI 15′
IN DEATH IS LIFE 10′
HEART FRUIT 20′
PLSTC 1′
ANIMALS IN THERAPY 5′
Subtitles: English (no Greek Subtitles)
SATURDAY, 16 SEPTEMBER • 22.00 • SERIFOS THEATRE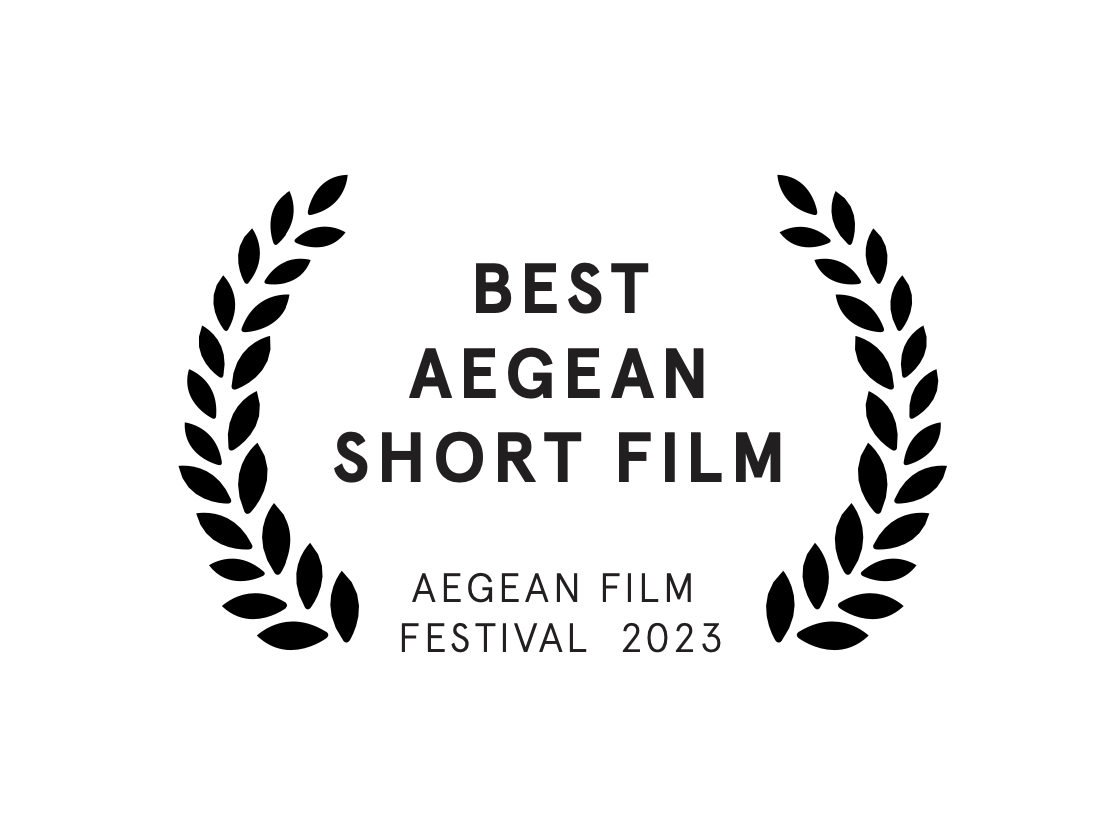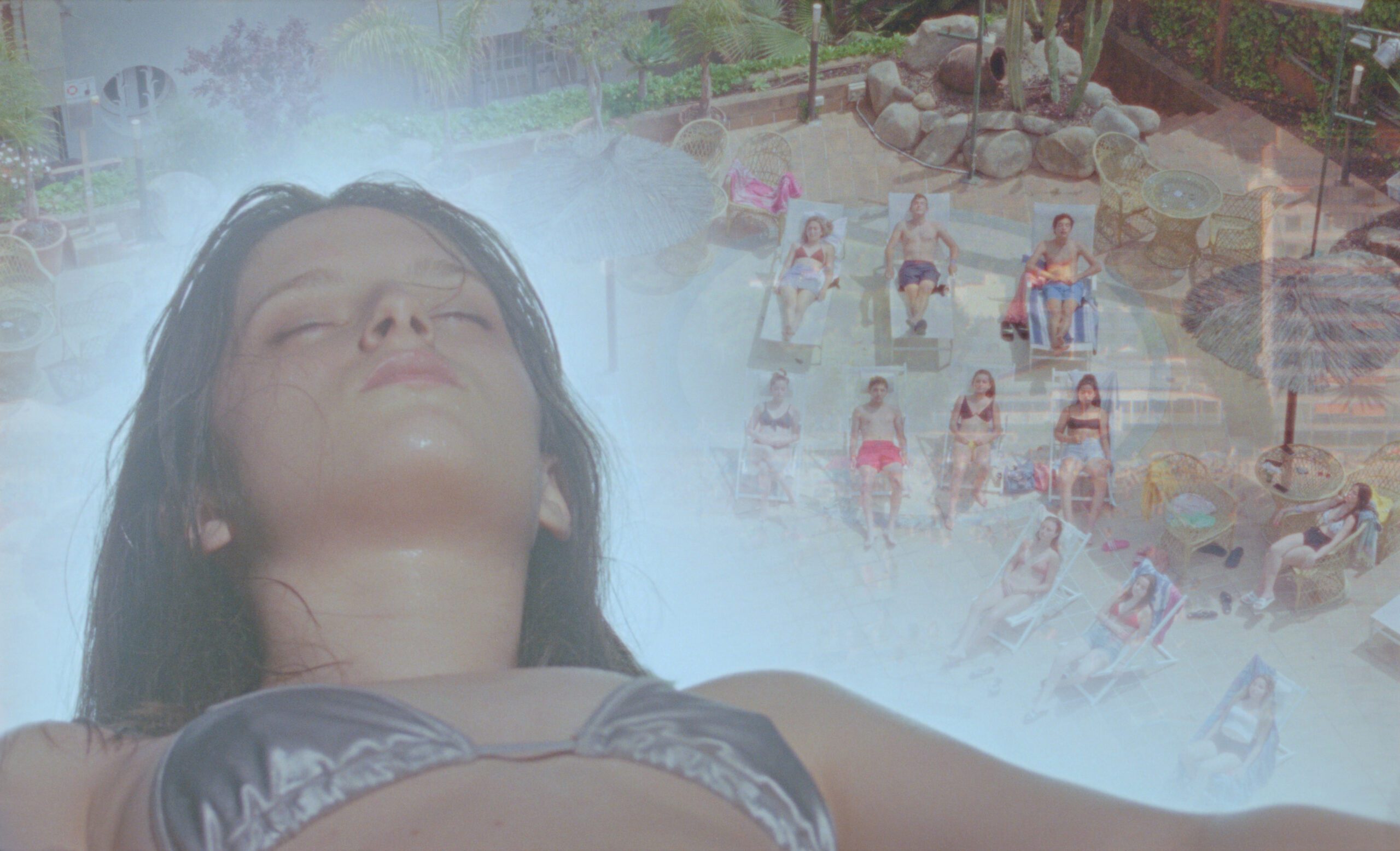 Daydreaming So Vividly About Our Spanish Holidays
Drama • 23' • Spain • 2023
Director: Christian Avilés
Language: English, Spanish
Subtitles: English
Driven by their desire for light and warmth, British teenagers take a trip to the Balearic Islands. They must absorb the sun and store it in their bodies to take it back to their cloud-covered kingdom. A surreal film about the real phenomenon of "balconing" which, in recent summers, has led to tragic, self-inflicted accidents particularly among young people travelling to Spain.
JURY SPECIAL MENTION 2023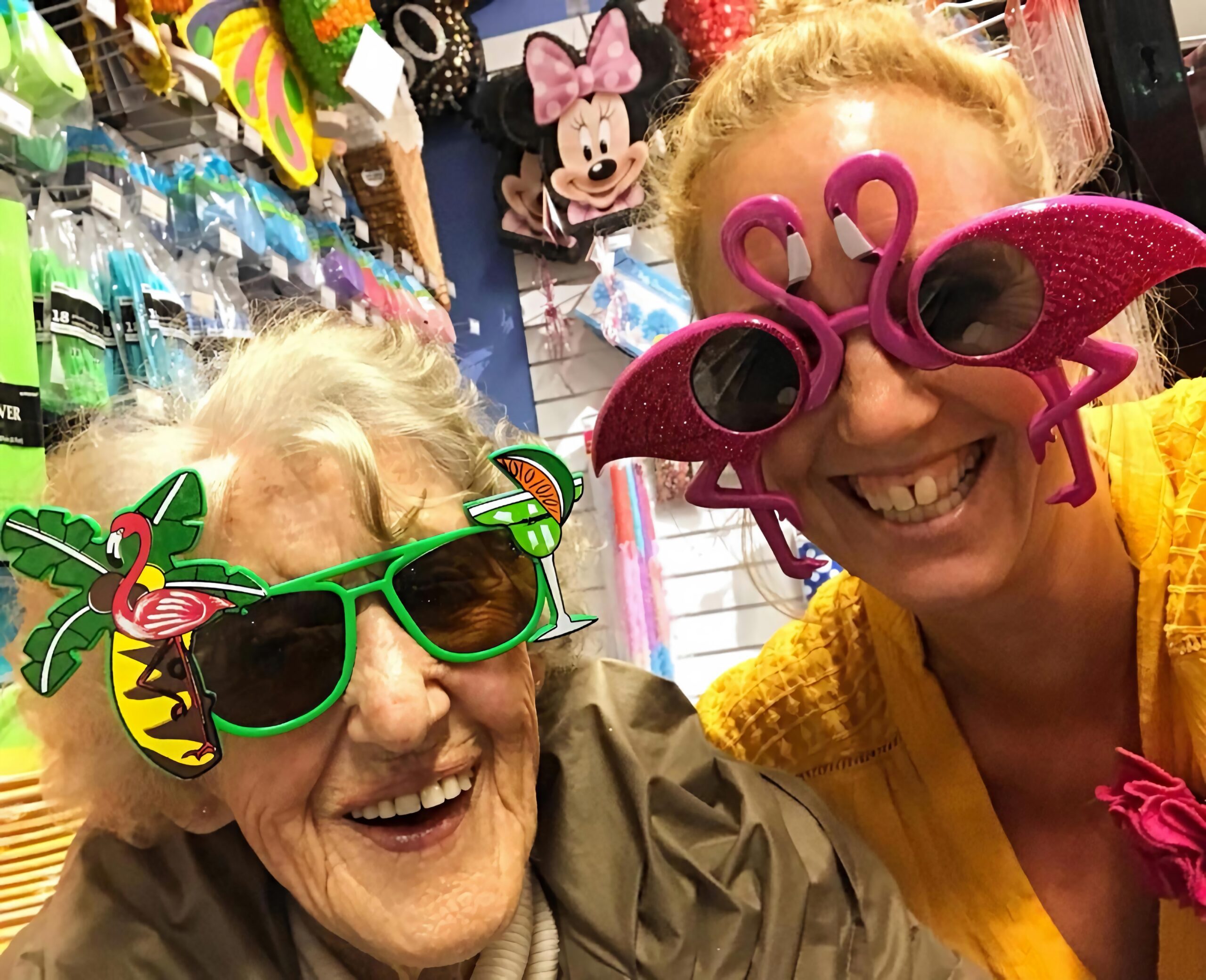 Documentary • 23' • Sweden, Switzerland • 2022
Director: Gustav Ågerstrand, Åsa Ekman, Oscar Hedin Hetteberg, Anders Teigen
Language: Swedish
Subtitles: English
In a state-funded nursing home on the outskirts of Stockholm, a close relationship develops between Monica, a compassionate care worker, and Ella – a 99 year-old resident without a family of her own. A life-affirming emotional account of the challenges and opportunities of late life care and our efforts to reconcile with life coming to an end, with humour, warmth and colours. 
BEST AEGEANFF SHORT FILM 2023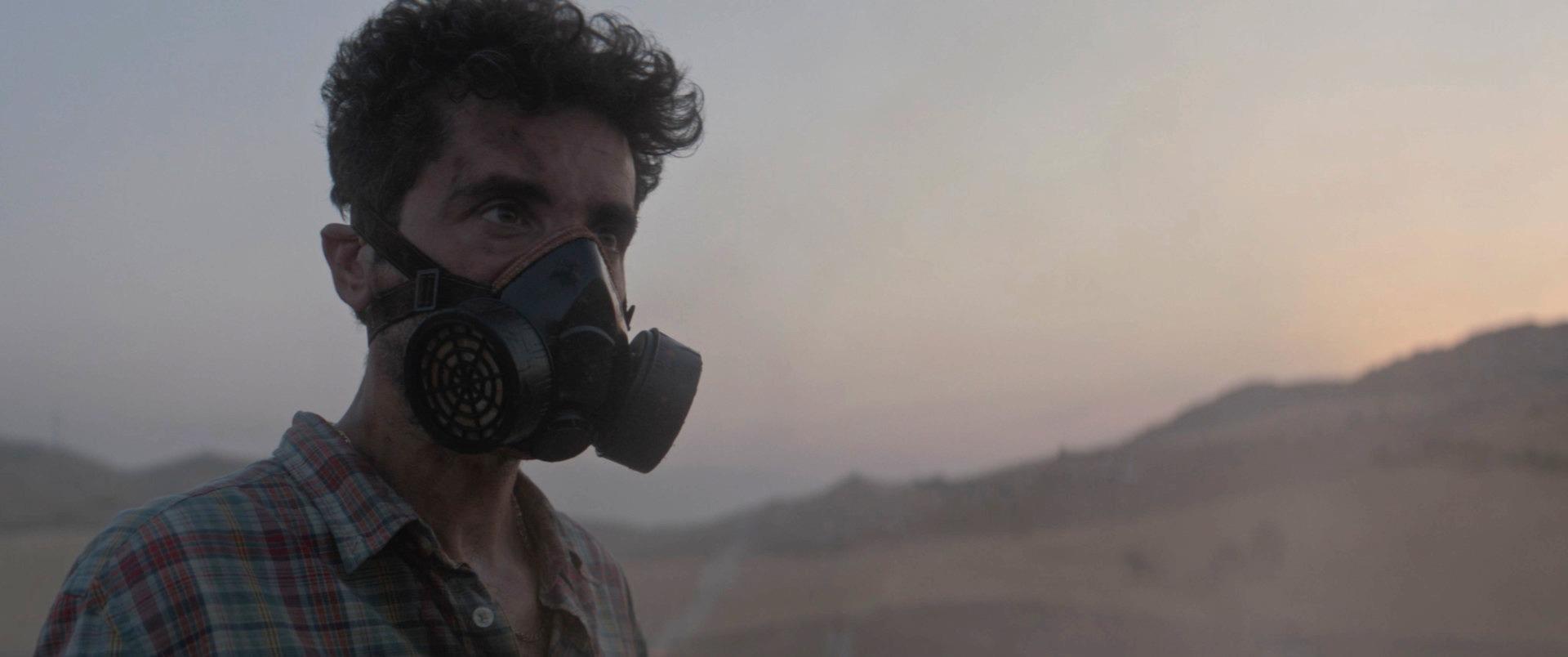 Drama • 15' • Italy • 2022
Director: Mirko Genduso
Language: Italian
Subtitles: English
Ino is a farmer who lives in the shade of a giant wind turbine in the heart of Sicily, facing the disease of his father, a man attached to a ventilator, whose last desire is to escape from stillness and see the snow for the first and last time. Ino will not resign himself to his father's choice. While the earth around him is slowly burning, he will try to defend the world he has built for his father, until the day the fire arrives in his land.
SUSTAINABILITY AWARD 2023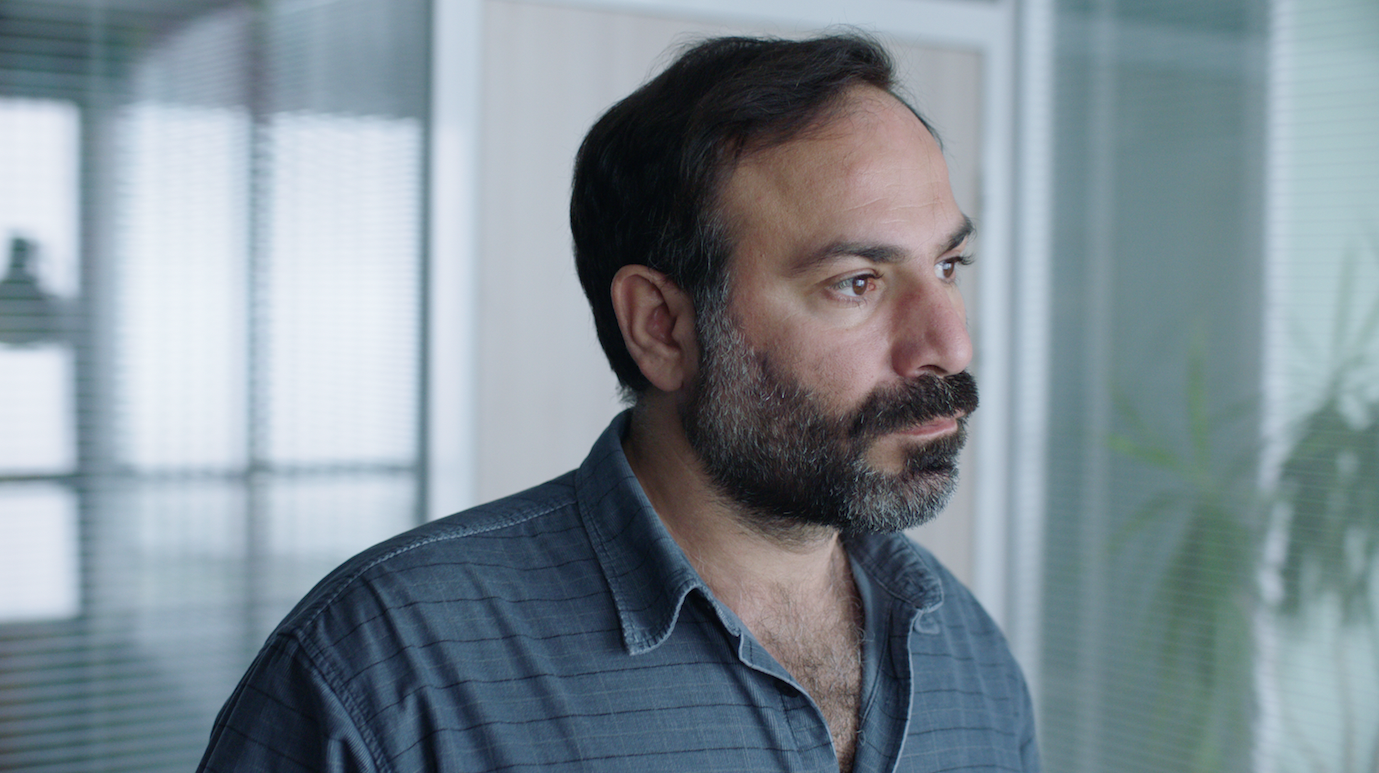 Drama • 14' • France • 2022
Director: Yann Verburgh
Language: French, Arabic
Subtitles: English
After enduring months of separation, a former legionnaire, burdened by post-traumatic stress disorder that tore his family apart, reunites with his son Mehdi at a social centre dedicated to facilitating family meetings.
JURY SPECIAL MENTION 2023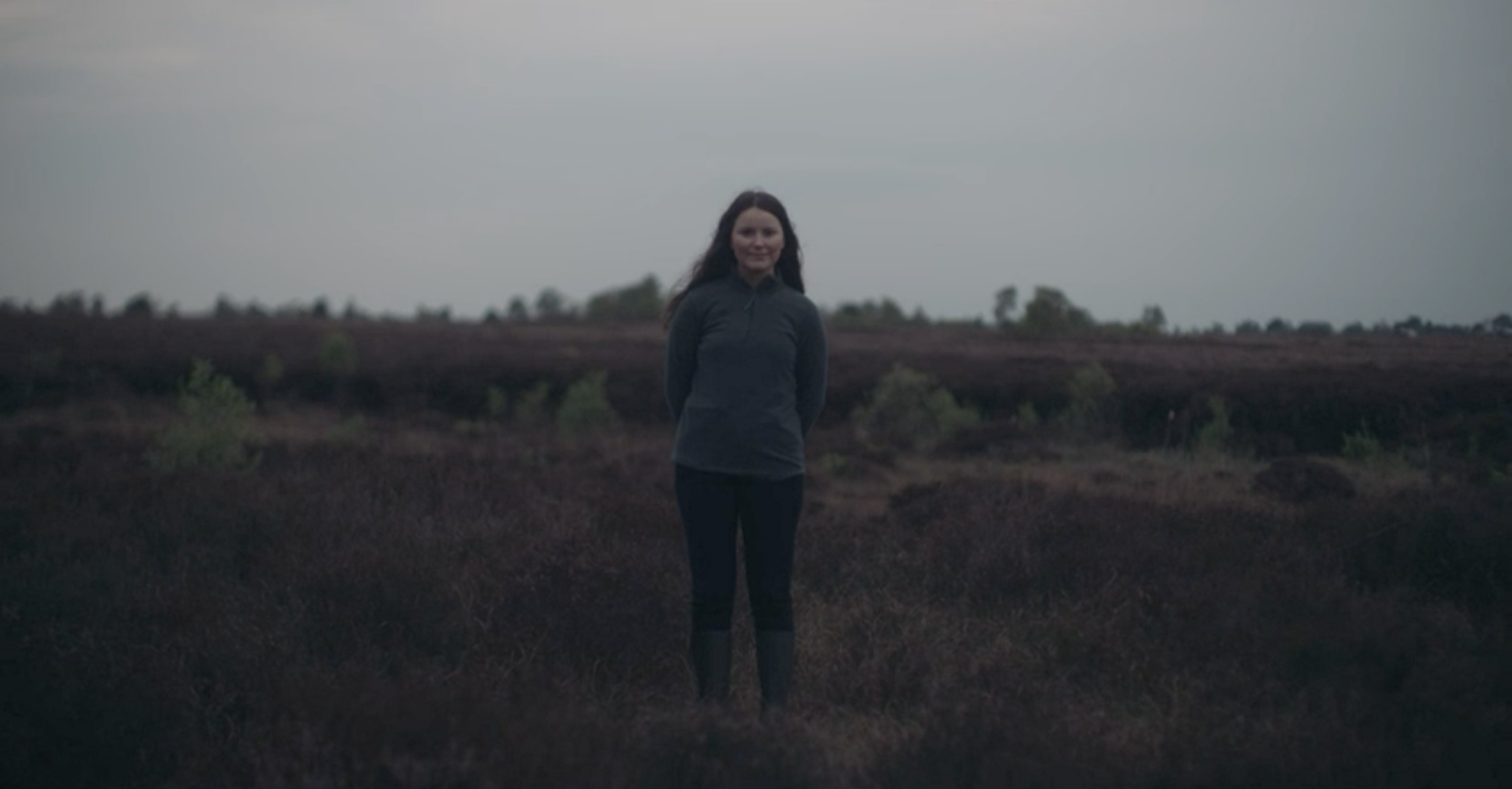 Documentary • 10' • Netherlands • 2023
Director: Swantje Furtak, Frankie Turk
Language: English
Subtitles: English
In Death is Life is a short film about the tensions and interconnections of people and peatlands in rural Ireland. The story is told through the voices of Bernie, Tommy, and Caitlin, who each hold a different perspective on the past, present and future of the bog.
WINNING SCRIPT OF RESCRIPT THE FUTURE COMPETITION 2022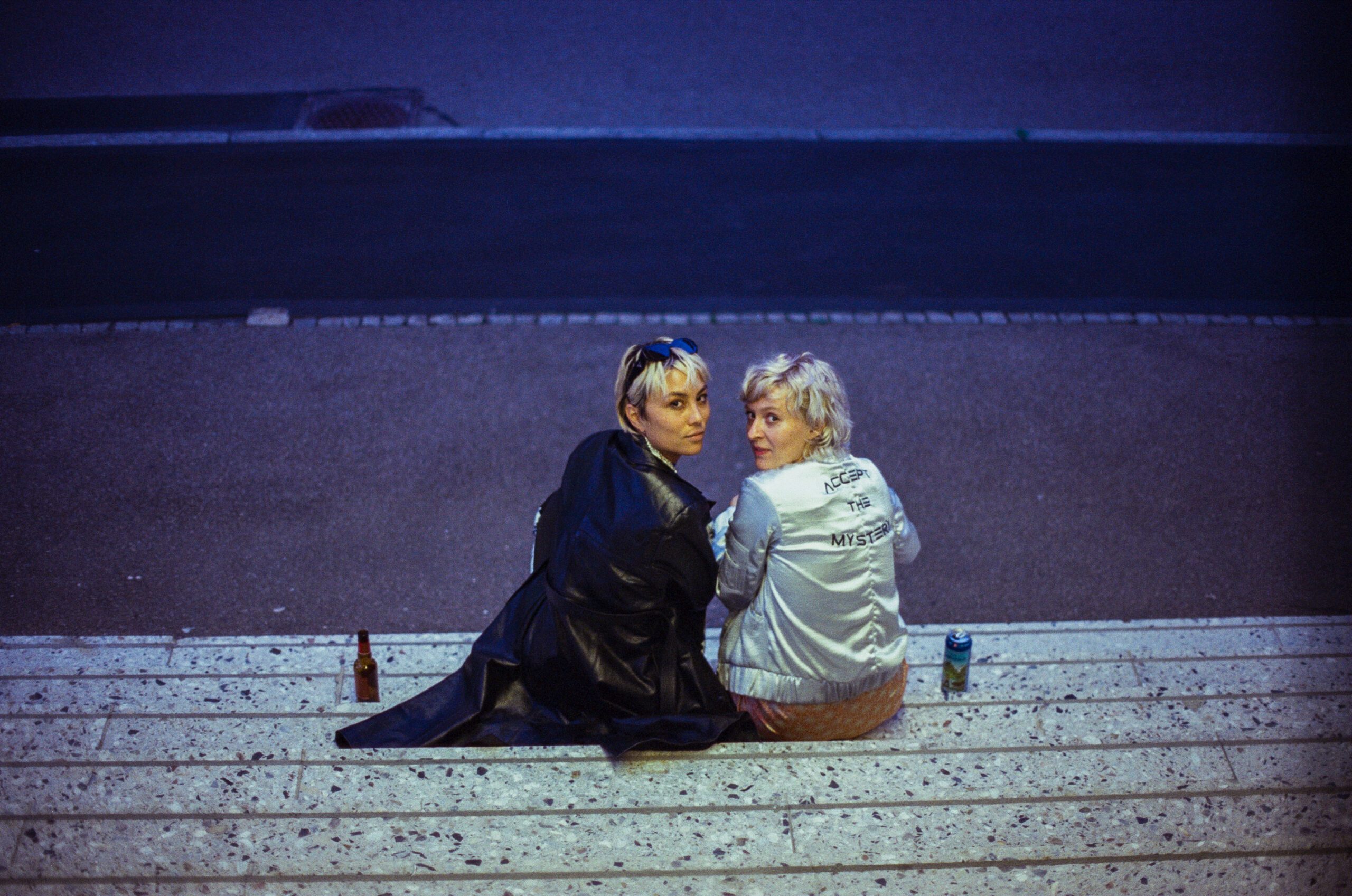 Comedy • 20' • Switzerland • 2022
Director: Kim Allamand
Language: Swiss German, German
Subtitles: English
On a warm late summer night, the lives of city dwellers intertwine. Playful glances meet in a library. Two men discuss the quest for love during a workout. A couple shares a passionate kiss, but an unexpected bite brings doubts. As one man finds his perfect match, a phone call disrupts their harmony, leaving him unsettled. A couple are thoroughly examined in an awkward therapy session. Hopeful but naive, they wander into the unknown. 
"Heart Fruit" explores the complexities of relationships, desire, and the pursuit of connection.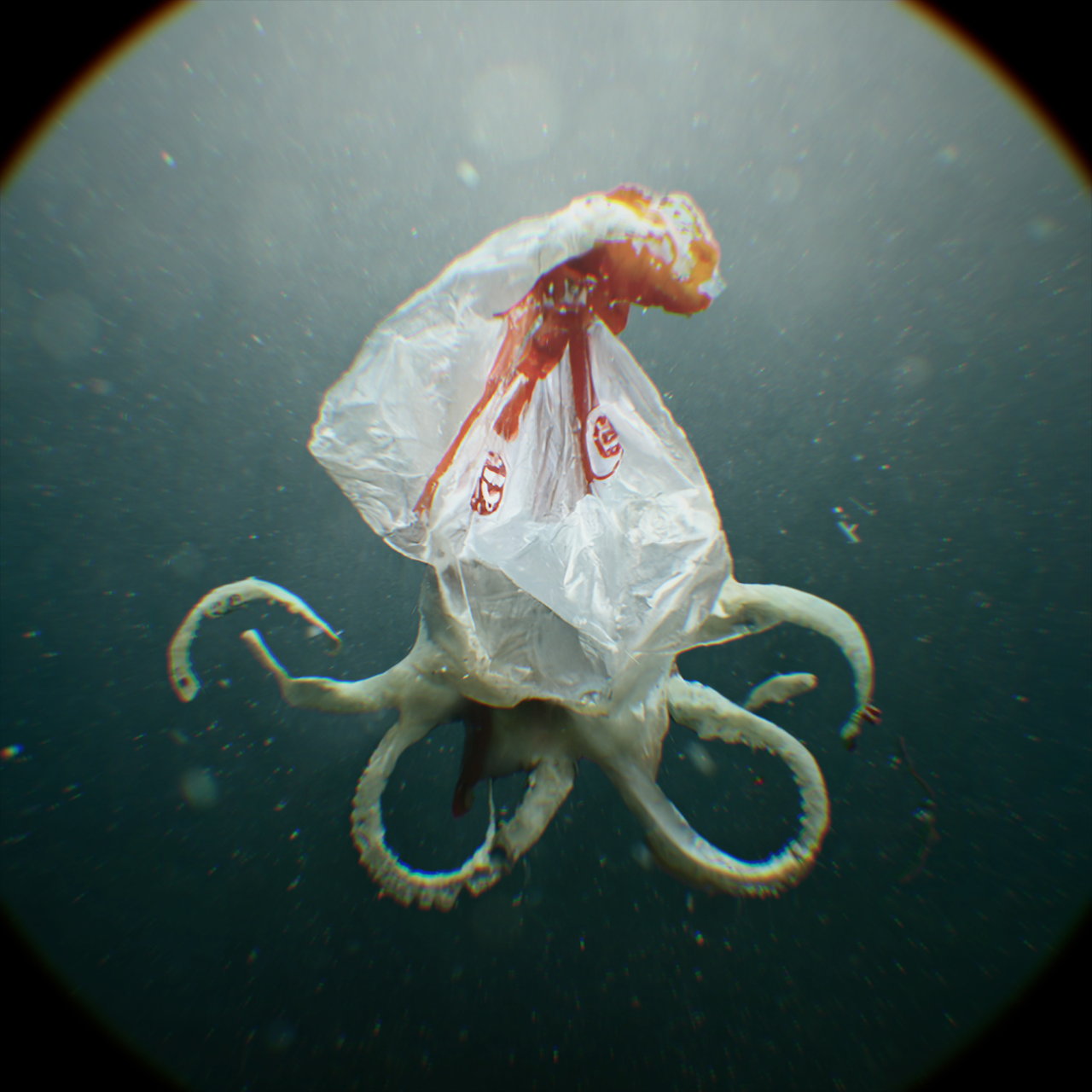 Animation • 1' • France • 2022
Director: Laen Sanches
Language: No Dialogue
Subtitles: No Dialogue
Welcome to the world of PLSTC, an undersea dystopia that submerges you in the disturbing reality of plastic pollution in our oceans. Through a series of graphically confronting AI-generated and hand-composited images of ocean creatures, this experimental animated film confronts you with the devastating consequences of our habits on marine life, and leaves you gasping for breath.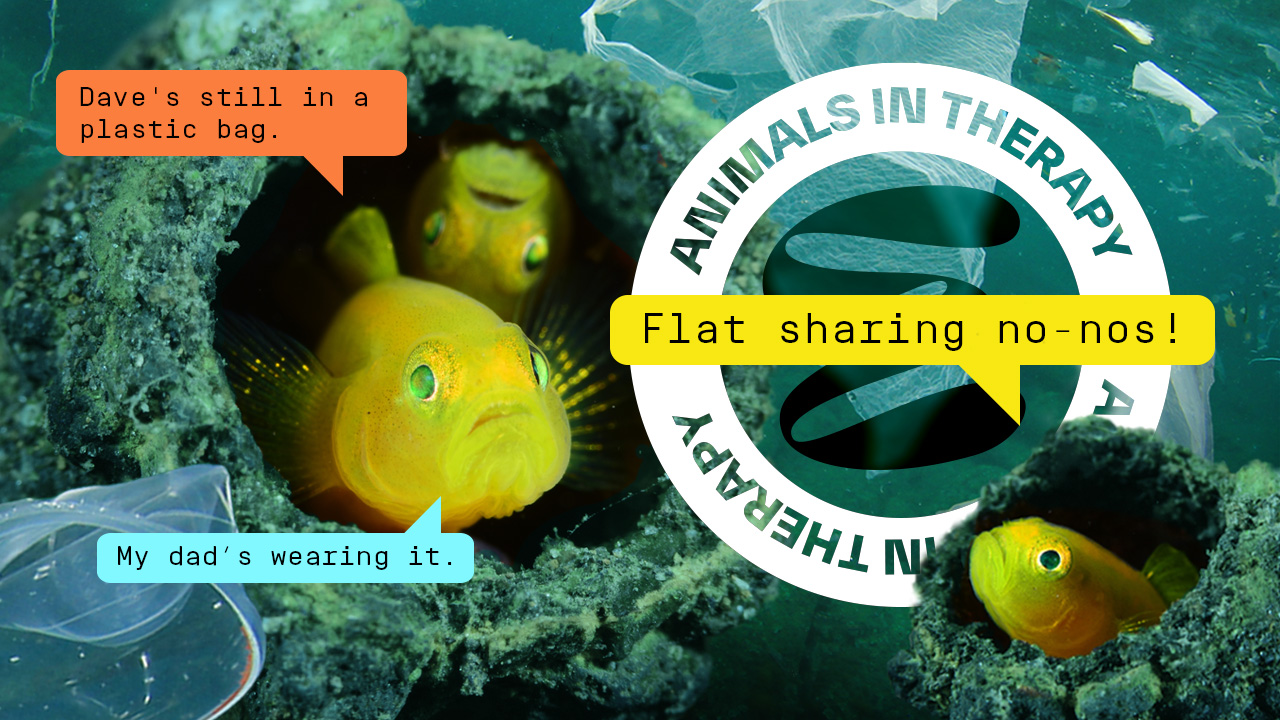 Comedy• 1' per film (5 films) • UK • 2022
Director: Tim Hope
Language: English
Subtitles: English
Why am I anxious? Why is it so hard to find a date? How are you dealing with the housing crisis?!' The animals in our series of short, comedic films ask themselves these and other thought-provoking questions. Using real-life footage, each episode takes you inside the minds of unusual and endangered species. You get to eavesdrop on their hopes, fears and anxieties – and discover how similar our worlds really are.
You are all invited on Saturday night the 16th of September to our renowned AegeanFF Party in collaboration with Roots and Yacht Club Serifos. A welcome to celebrate the stories we will experience and make the connections that will keep us company throughout the cinematic journey we will encounter.
Come dressed to kill, next to the water, until late…
Powered by Roots Serifos
Hosted by The Yacht Club
SATURDAY

, 16 SEPTEMBER • 23.00 • SERIFOS YACHT CLUB • RESERVE YOUR PLACE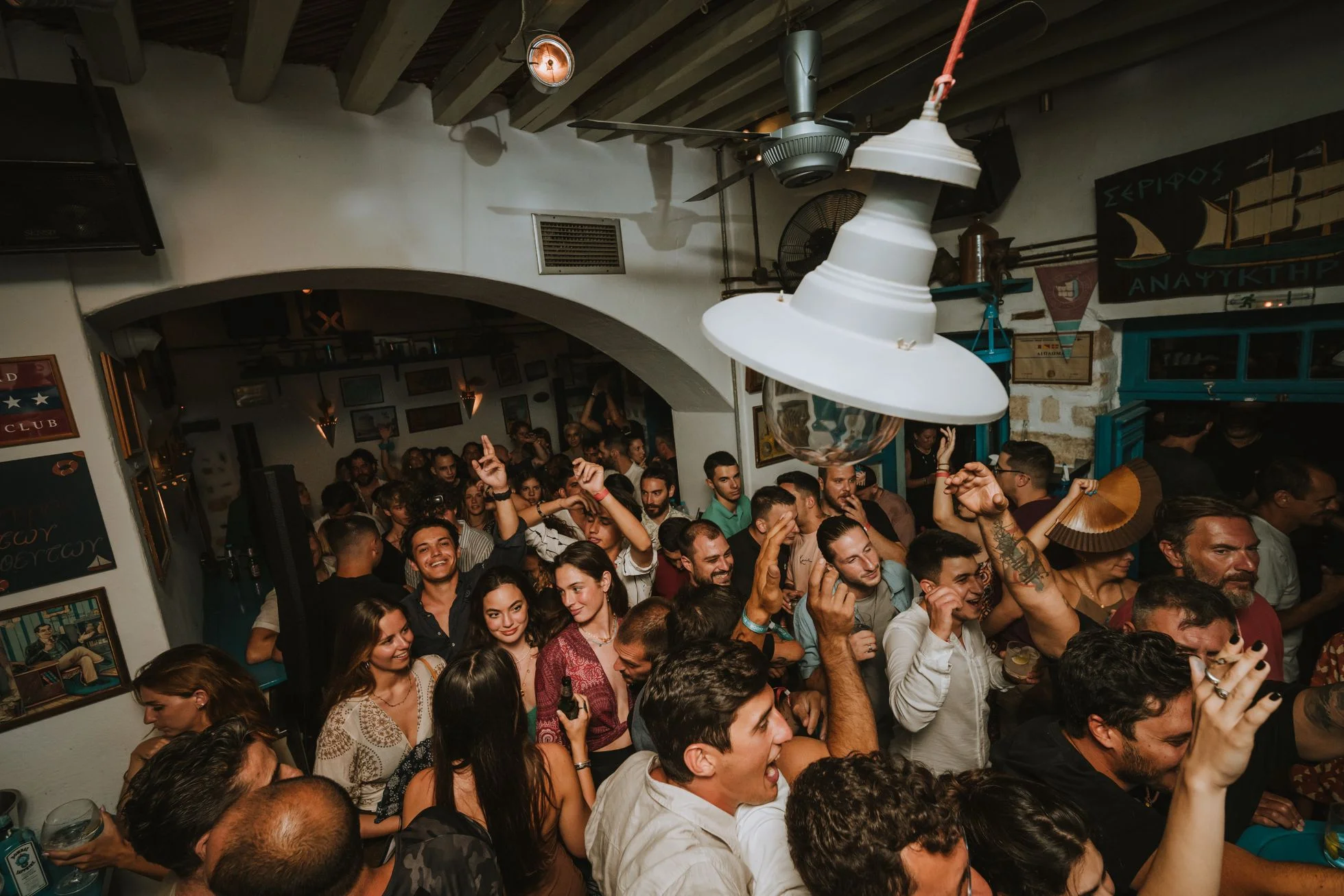 WILD HOPE SERIES:
The Big Oyster, Canine Conservationists, Beaver Fever
Premiere • Documentary • Total Duration 84' • USA, Australia, United Kingdom • 2023
Made by: Jared Lipworth, Sean B. Carroll, HHMI Tangled Bank Studios
Language : English
Subtitles: Greek
Rating: Unrestricted
The Big Oyster: New York City is an iconic place many of us feel we know well—from its towering skyscrapers and sprawling bridges to its streets teeming with traffic, commerce, and cuisine. The "city that never sleeps" is famous for being full of life—on land. Less well-known is that its harbor was once teeming with life too. Until centuries of pollution and misuse turned it into a cesspool. Today, an alliance of architects, restaurateurs, scientists, and high school students is working to restore New York
Canine Conservationists: Dogs are often thought of as humans' best friends. But in Australia, they're partnering with people to save other species from grave threats to the island continent's unique fauna. In Brisbane, dogs are sniffing out koala scat (and the animals who expel it) in habitats fragmented by wildfires and urbanization. Pinpointing the marsupials' whereabouts allows researchers to map out the forest tracts that must be restored and reconnected to protect them. Farther north, on Queensland's Woongara Coast, canines are tracking down—and taking out—invasive foxes that have devastated sea turtle nesting sites. Across the country, these canine conservationists are being employed to do everything from protecting little penguins from predators, to detecting rare platypuses, to aiding Tasmanian devil breeding efforts.  WILD HOPE is a series that highlights the conservation changemakers who are sparking new hope for the future of our planet.
Beaver Fever: The surprise return of beavers to the British countryside brings benefits and controversy for humans and wildlife alike. The work of these famously busy rodents increases local biodiversity, reduces storm-induced flooding, and restores wilderness to a highly manicured landscape. It also injects some chaos into the lives of the beavers' human neighbors. Can the British beavers regain their former glory as powerful ecosystem engineers, or is their new home too domesticated to return to the wild?  WILD HOPE is a series that highlights the conservation changemakers who are sparking new hope for the future of our planet.
SUNDAY 17 SEPTEMBER • 12.00 • SCHOOL CINEMA • FREE ADMISSION
THURSDAY & FRIDAY, 14, 15 SEPTEMBER • 21.00 • MUNICIPALITY SQUARE • FREE ADMISSION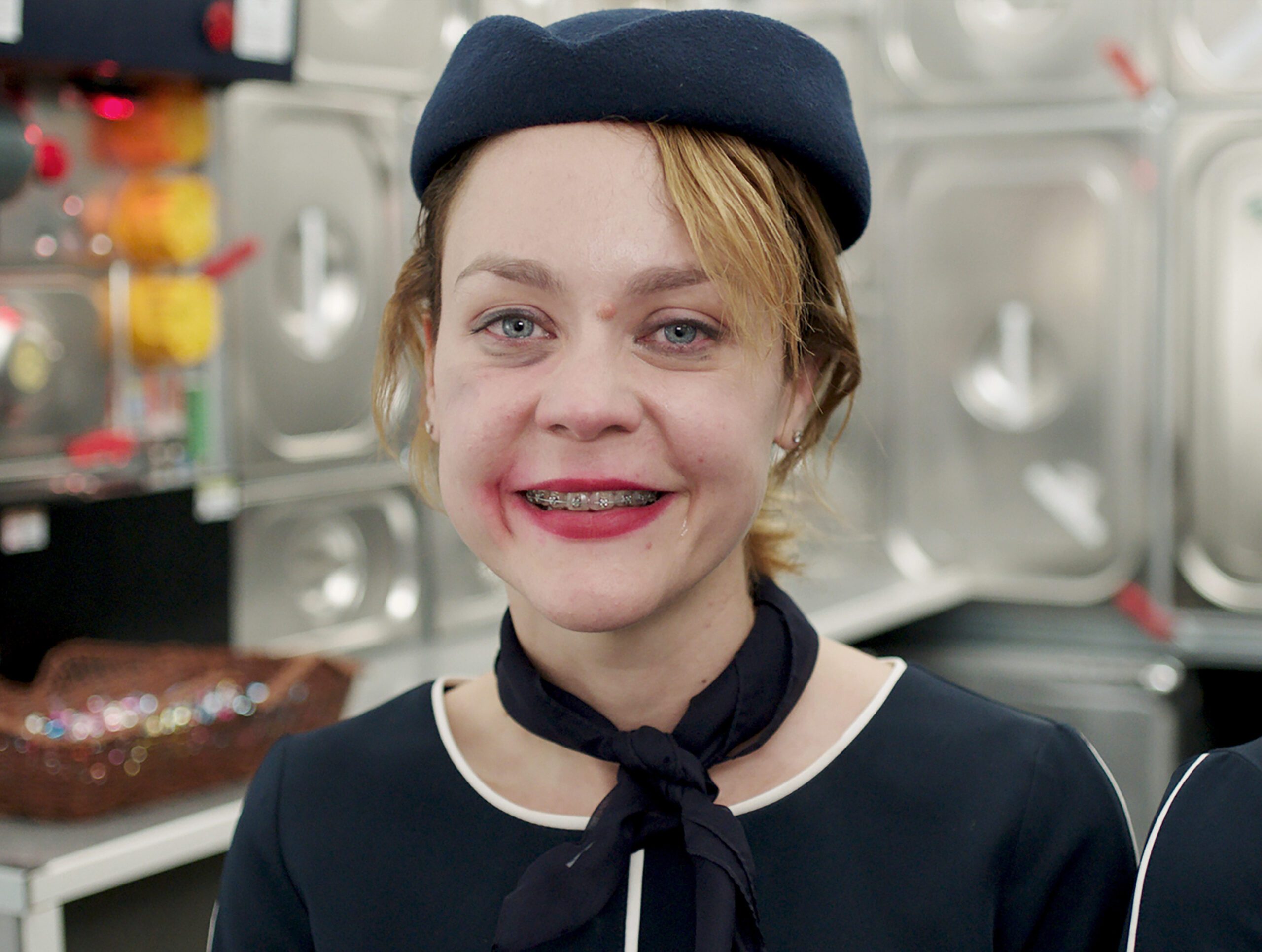 Comedy • 16' • Greece • 2022
Director: Thanasis Neofotistos
Language: Greek, English
Subtitles: English
Vanina, a 39 y.o., flying attendant, works on a domestic flight on a Boeing-737. She complains for her recently attached braces, in a late attempt for a perfect smile. What she really has to do is to confront her, since forever, absent mother, whose body is in the cargo area of the plane.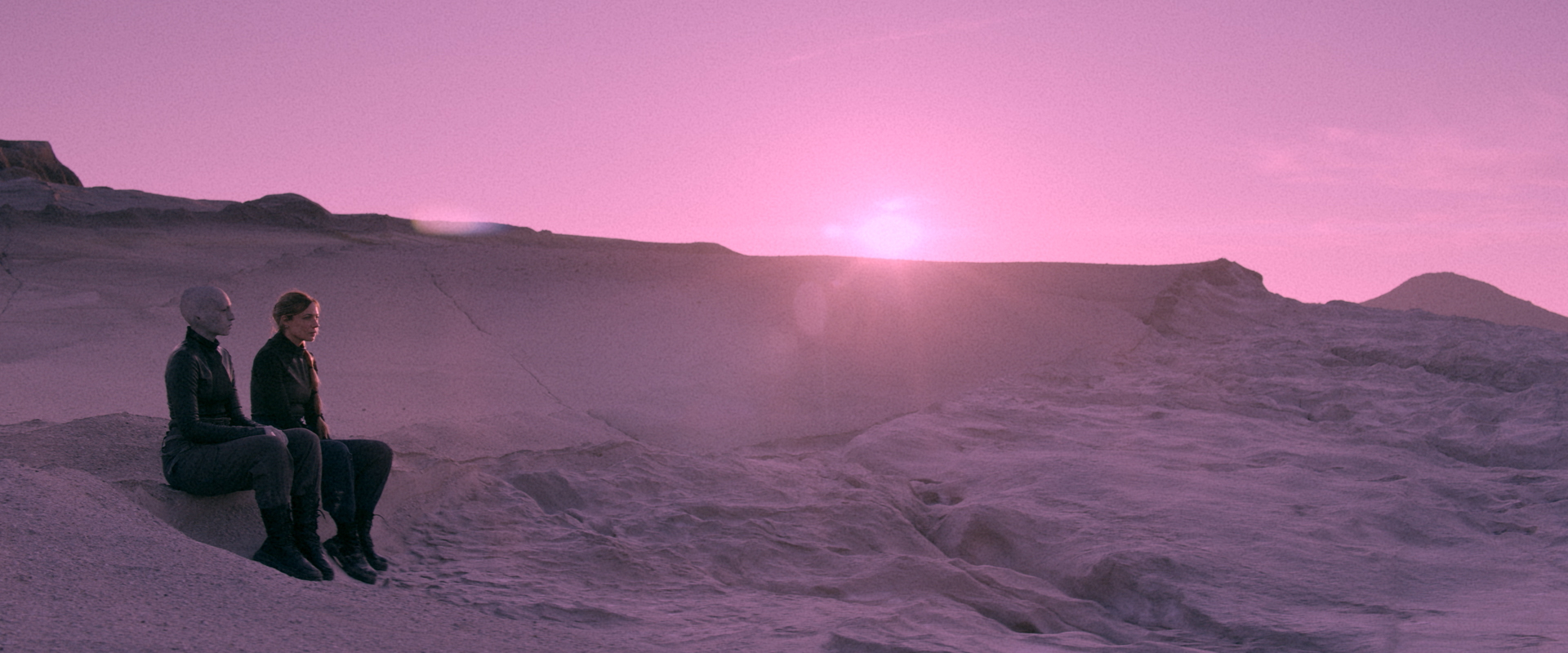 Sci Fi • 18' • Greece, Romania • 2022
Director: Lia Tsalta
Language: No dialogue
Subtitles: No dialogue
Mia is a scientist living alone in the pink planet. A strange Creature falls from the sky and is washed ashore. She finds it and tries to bring it back to life and communicate with it. However, the Creature is something totally different from what she thought at first.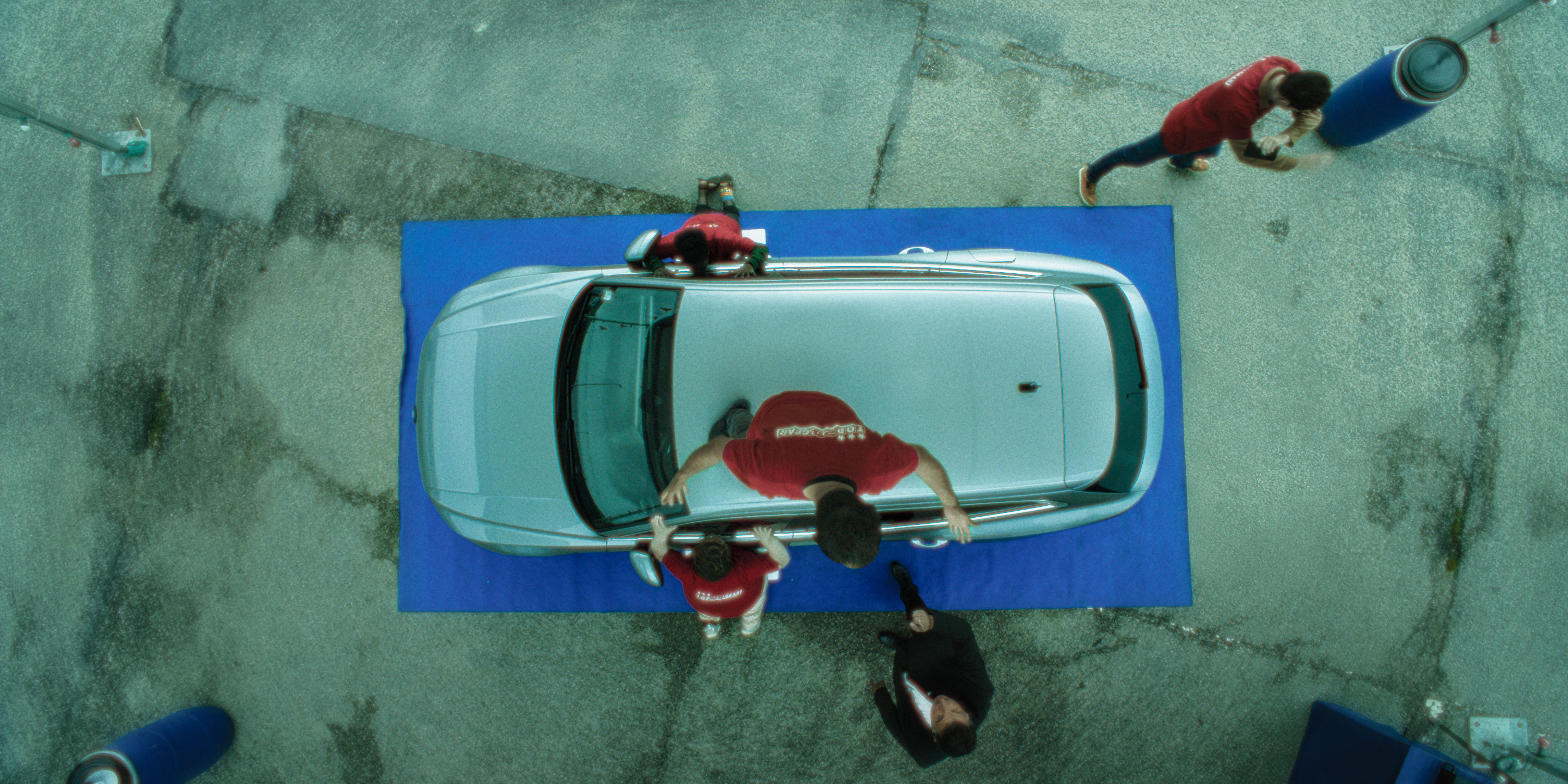 Drama • 17' • Switzerland, France • 2022
Director: Zoel Aeschbacher
Language: French
Subtitles: English
This short intertwines the stories of a teenager seeking recognition, a driven worker chasing riches, and a senior executive aiming to prove his vitality. As they navigate the competition highway, they grapple with ambition, validation, and self-discovery. The film explores the true meaning of fulfillment and the cost of pursuing external validation in a cutthroat world.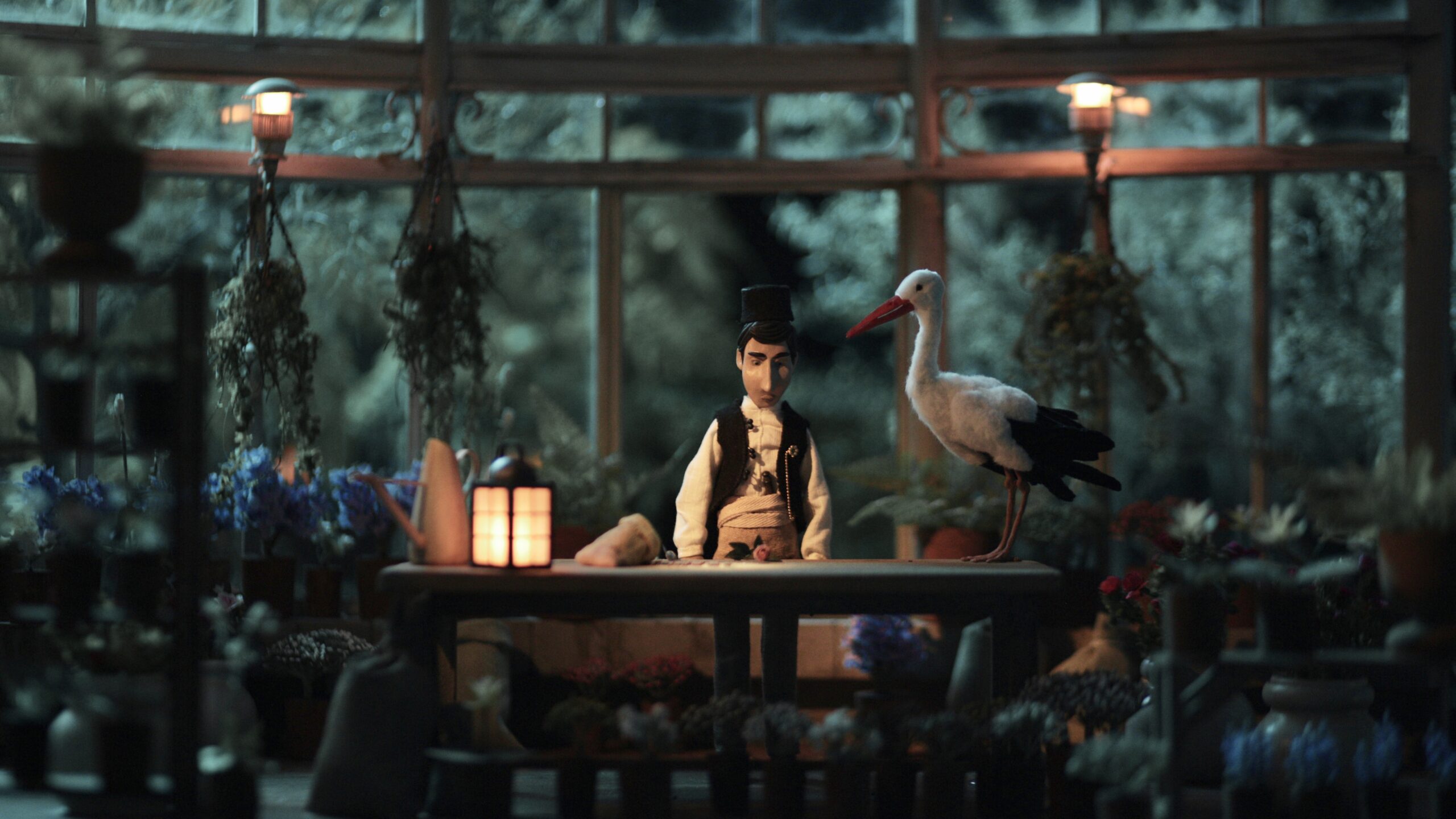 Animation • 8' • Greece • 2022
Director: Thomas Kunstler
Language: Greek
Subtitles: English
An Ottoman fairy tale. The magical story of the forbidden love between a young Florist and Lady Vassiliki, the favourite of the despotic Ali Pasha, sovereign of the mysterious Balkan city-state of Ioannina.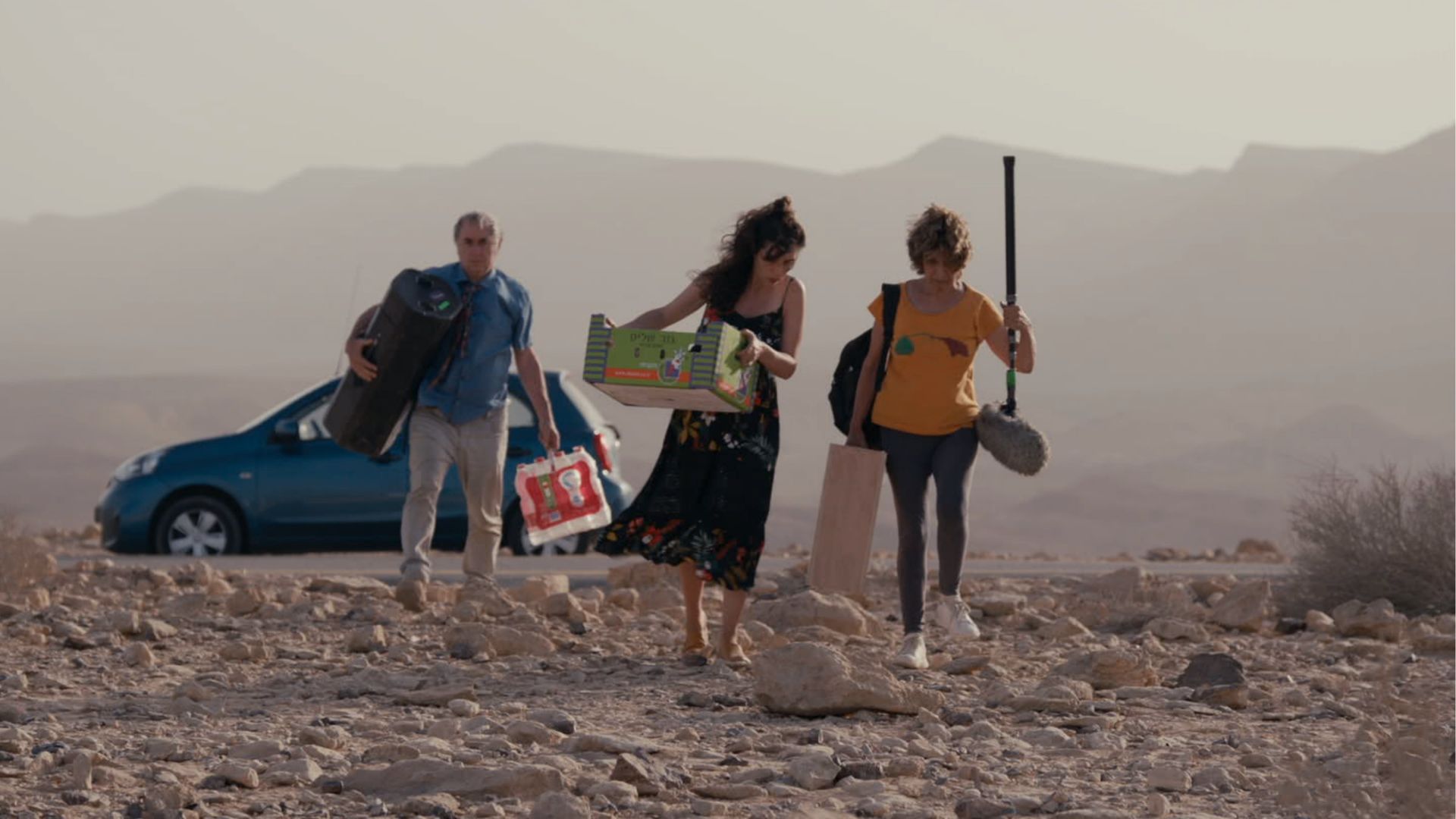 Drama, Comedy • 15' • Israel • 2022
Director: Maya Yadlin
Language: Hebrew
Subtitles: English
Maya takes her parents and sister to the desert in order to film them for an additional scene in her film. But the day of filming turns into a never-ending family argument, and it becomes unclear whether they will even manage to cooperate and become a team.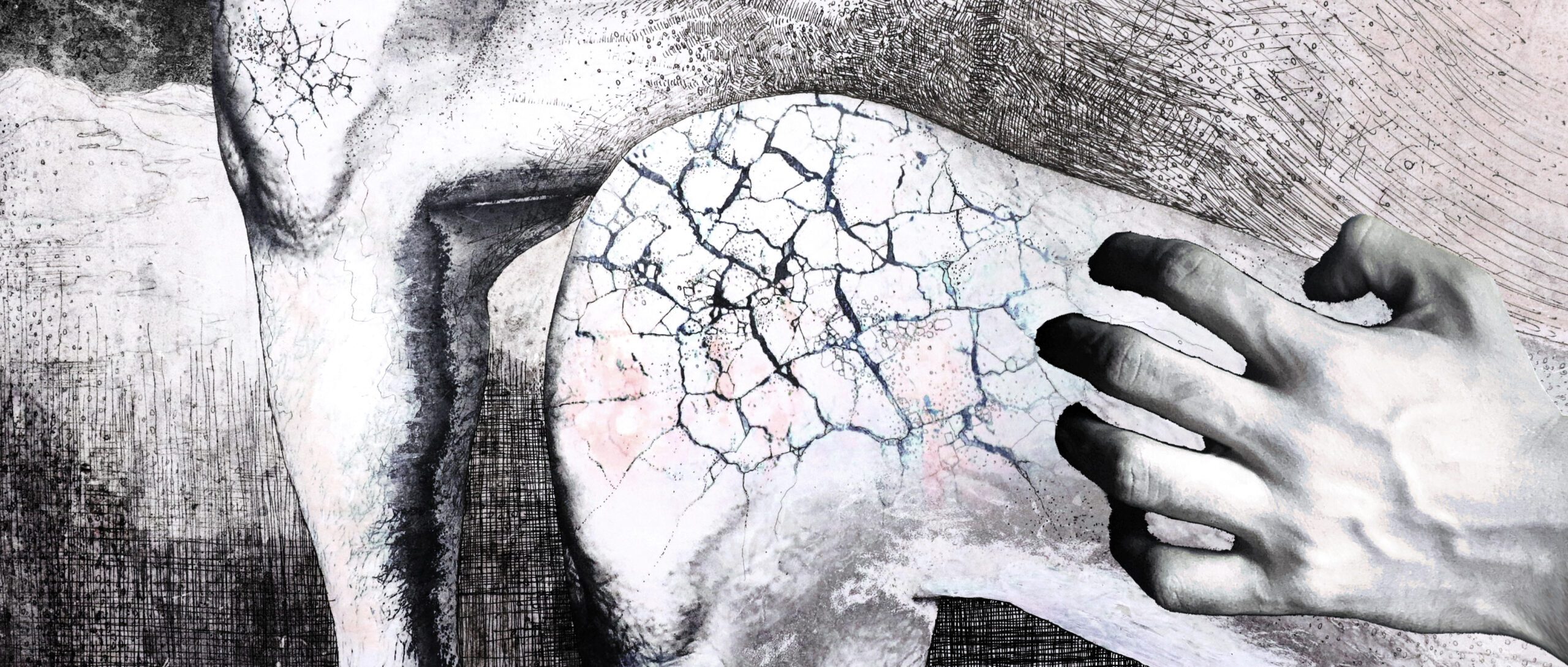 Animation • 16' • Japan • 2023
Director: Shunsaku Hayashi
Language: No Dialogue
Subtitles: No Dialogue
A visually-driven short film that explores the concept of pain and its ability to be shared and transcend individuals. Through captivating images and dynamic movement, the film conveys the interconnectedness of human suffering. It delves into the ways in which pain can bind people together, offering a powerful visual exploration of this universal experience.